After travelling to Zagreb to see all the Christmas lights and decorations for the past few years (where, except for last year when we weren't even allowed to leave our own home town), I wanted to see something else. And what is better than Christmas decorations by the sea? So Opatija it was. Advent in Opatija. A good hour and a half from our capital city, Opatija is convenient also for the less traffic at the border crossings.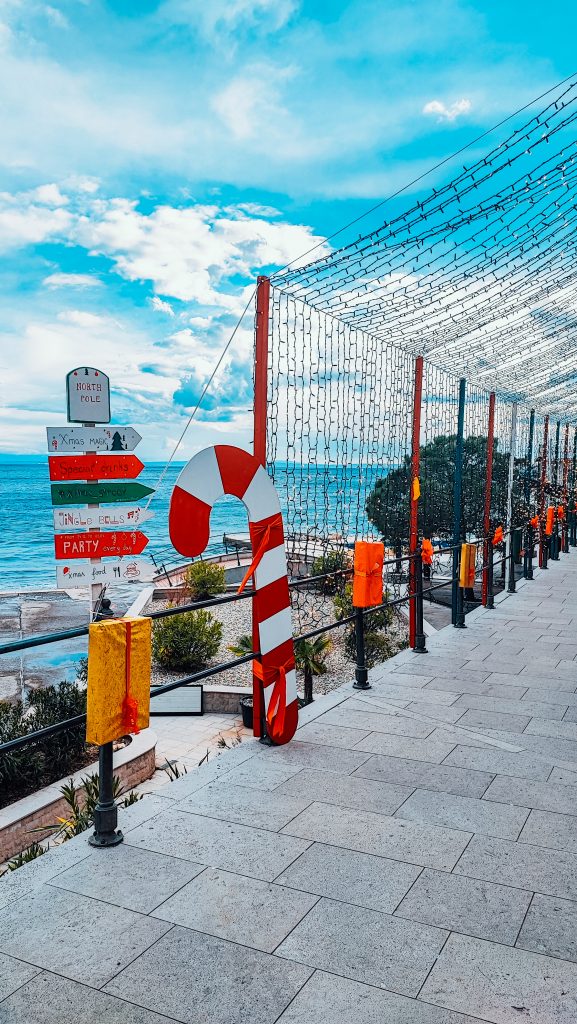 Opatija is a small town, especially its city "centre" by the sea, but nevertheless very charming and very beautifully decorated. I suggest you park in the parking garage Slatina, which is a covered parking space at a shopping centre. It's conveniently in the centre of all advent happenings, and costs 10 HRK per hour. They don't accept credit or other cards nor euros, so have enough local money prepared to be able to pay for the parking.
A few steps from the parking garage and to the right is the Lungomare walking street. A few little houses with food and drinks and the first few photo spots: the tunnel of lights, a bench with a view of the sea and a gingerbread house.
After that, turn back and walk towards the north. You will pass a few beautifully decorated cafes, a giant Christmas wreath and a lot of lights in the trees.
Next stop is the girl with the seagull statue, which is now beautifully framed with a christmas arch – a perfect spot for another photo. You can even take a photo with a special machine they have installed and look at your photo online. Behind you, you will see a bunch of little houses with mulled wine, fried desserts and local sausages. A quick refreshment and you are ready to explore further – the Park Svetog Jakova.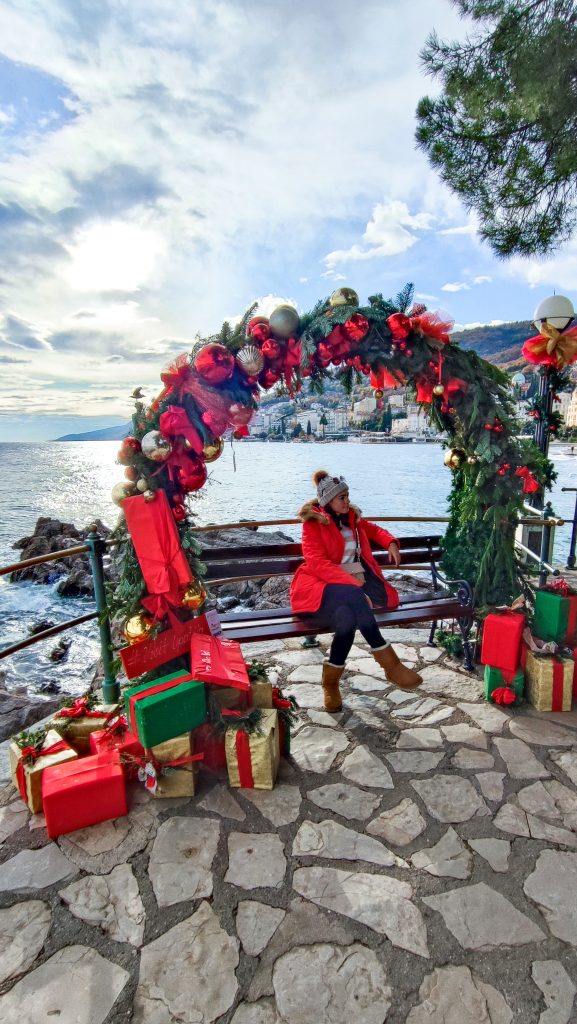 Continue by the sea or among the buildings, and you will reach the (in my opinion) highlight of the city. Villa Angiolina. Giant nutcrackers, a lovely pavilion, a forest of gnomes, a bunch of snowmen, candy house and a giant christmas tree decoration with smaller decorations inside. Under the park (where usually the summer open air theatre takes place, the so-called "ljetna pozornica") there is a small ice skating rink where you can also rent the ice skates.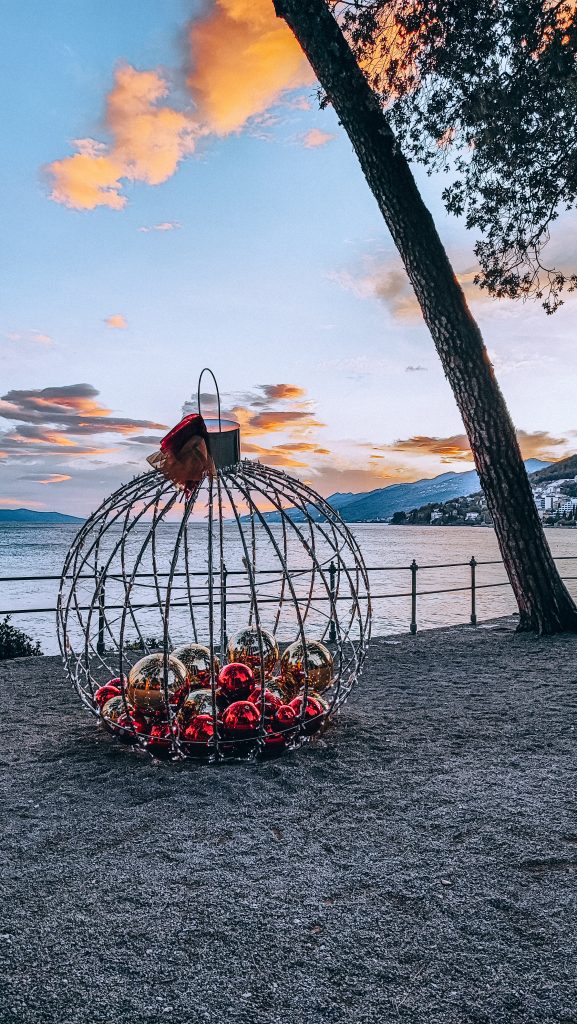 I recommend you visit in a way that you will see the city by day and by night.
Here is a map with the relevant points marked with a red pen: