Traveling has become a lot easier in the past few years, with all the information about the sights, roads, weather, accommodation, and plane tickets available online, but we still have to do some work on our own to plan our perfect vacation. I personally love doing this (for the most part), but sometimes it would be helpful to get some tips to prepare for a carefree trip. So here are my 10 tips for travel around Scotland:
1. Rent a car
Don't be afraid of driving a car in Scotland just because they drive on the left side of the road. Driving around in a car is the fastest way to get around Scotland and it will also allow you to see the most of it. Rent a car with an automatic transmission (it's a lot easier to have one less thing to think about) and a diesel (it is cheaper and the car will use less fuel on long distances). I suggest you rent it at Sixt – we booked a small Škoda Fabia but since they did not have it at the moment, they gave us the BMW 320d for the same price. This is their policy – if they don't have it, they'll just give you a better one. And the drivers in Scotland are very good and polite, so you really have nothing to fear.
Follow their traffic conditions site and you should be fine. There are no road tolls to pay on any type of road, so you'll save up with this (and have more money for the fuel).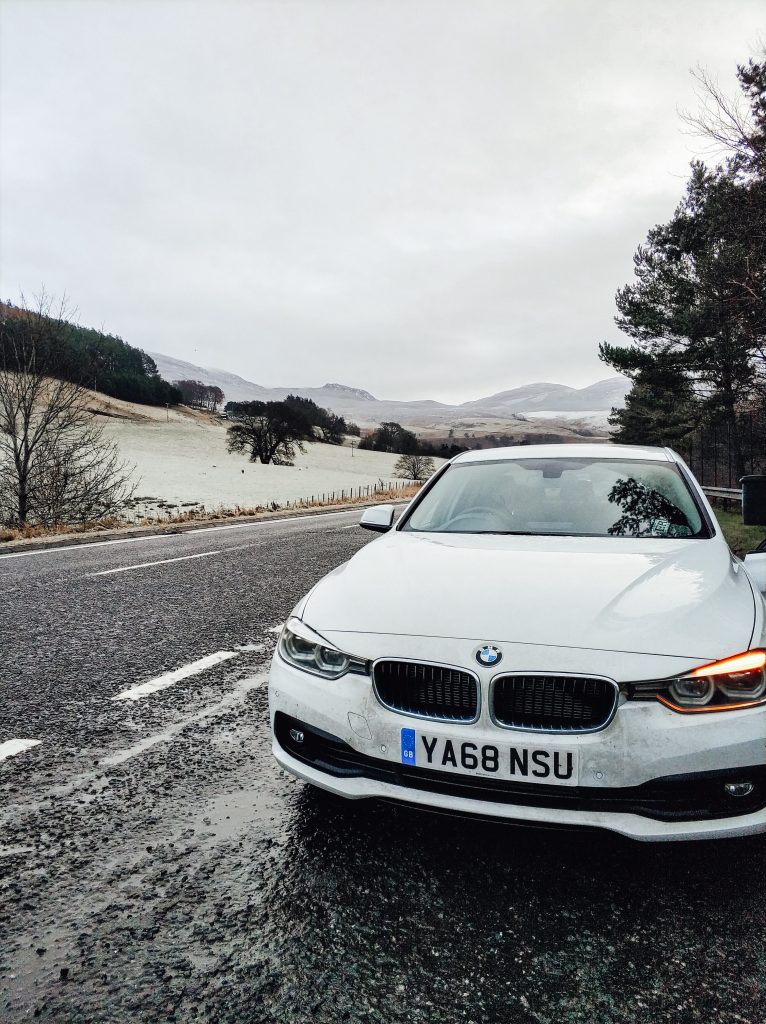 2. Visit in the winter
You might think that visiting in the winter is just about the worst time of the year for Scotland but you're wrong. As was I. It's not as warm as in the Bahamas, but it's also not Polar Vortex cold. Temperatures are around zero degrees (Celsius) and it doesn't snow that much (at least in our experience), and they even get quite some sun. It can get a little windy though, so do check tip number 3 below.
It is, however, extremely beautiful in Scotland when it's a little snowed in, when the navigation system takes you across some country roads with sheep crossing, when some lakes are a little frozen and the skies are all blue.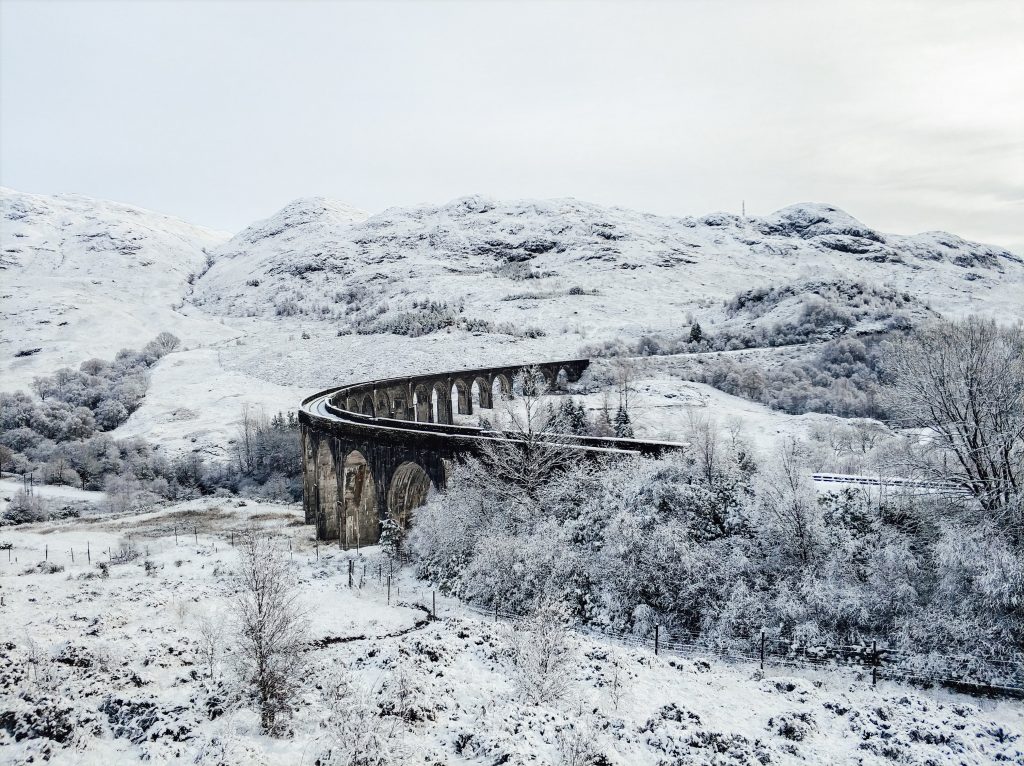 3. Bring warm clothes
Even if you only have a small cabin bag sized suitcase with you, you can fit in enough clothes to feel warm. You'll be wearing the boots, jacket, scarf, cap and gloves already anyway, so just fit in some sweatpants, a few long sleeved t-shirts and some sweathers, and don't forget two things, they were "life-savers" – heattech tights to wear under the sweatpants and a lightweight underjacket – I brought this one.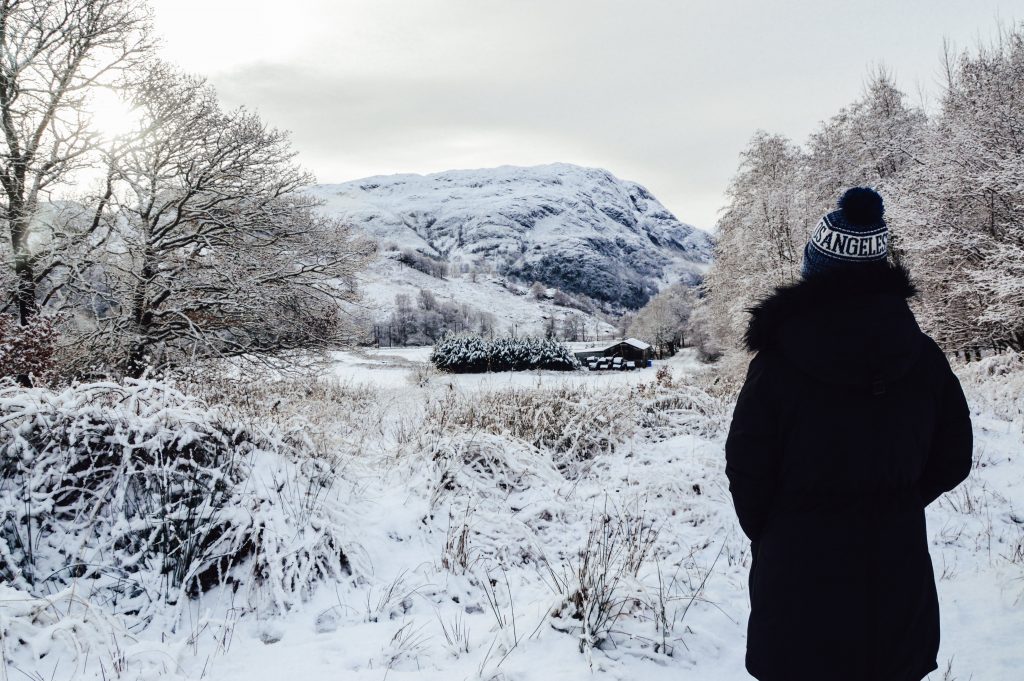 4. Allow extra time for travel (i.e. more than Google Maps says it will take you)
Why? Because the scenery is so breathtaking, you will want to stop every 10 meters (or miles) and take pictures. Lucky for you (and us), most roads have so-called parkings (space for one or two cars to stop for a short while) by the road where you can safely stop and take pictures. Do not, I repeat, DO NOT, however, stop on the same-looking spots on one lane roads, since these are meant for avoiding cars (so-called passing places) and not for stopping.
So if you plan on driving around Scotland (a suggestion for one week plan will follow in the next blog post), allow around 4 – 5 hours of Google Maps driving per day, since it will take you longer. And winter days are shorter. Oh, and count in some sheep road blocks as well!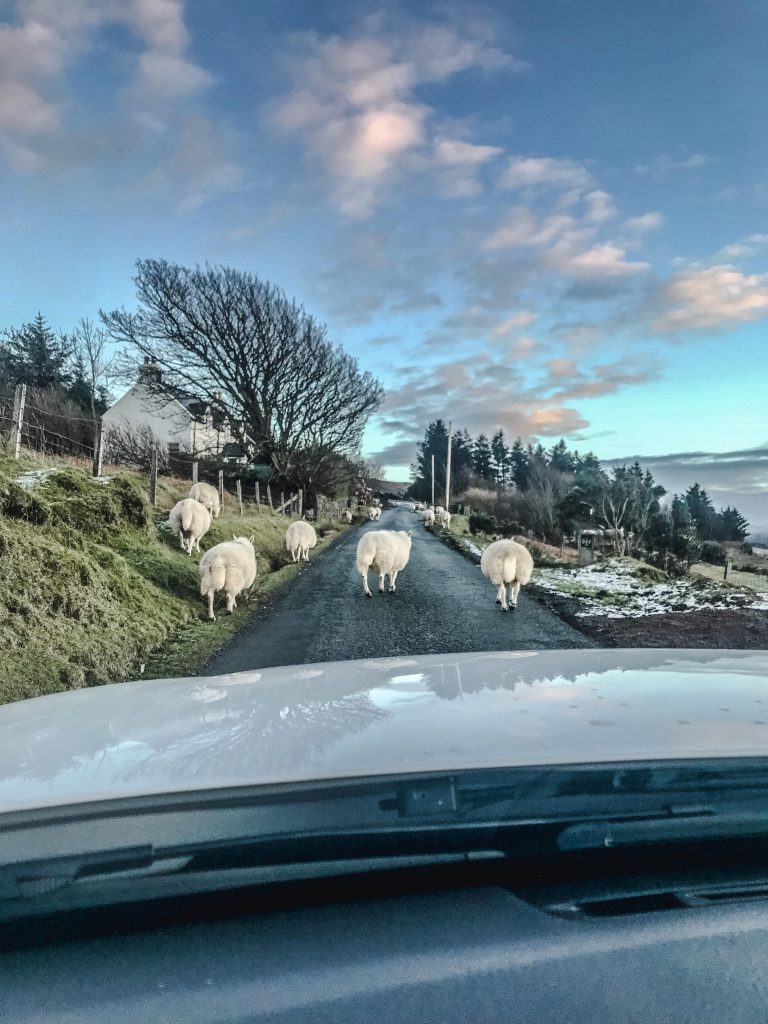 5. Buy a drone
I'm not kidding. We bought it especially for this trip because we expected the scenery to be amazing (and we were still positively surprised!) and I'm glad we did. You can take pictures of castles behind the gates (since some are closed in the winter), take awesome selfies and capture the landscape the way only birds can see it.
Make sure you don't use the drone in areas where this is forbidden – there are clear markings for this (with shot down drones as a warning) and of course don't use it in the cities unless you have a permit.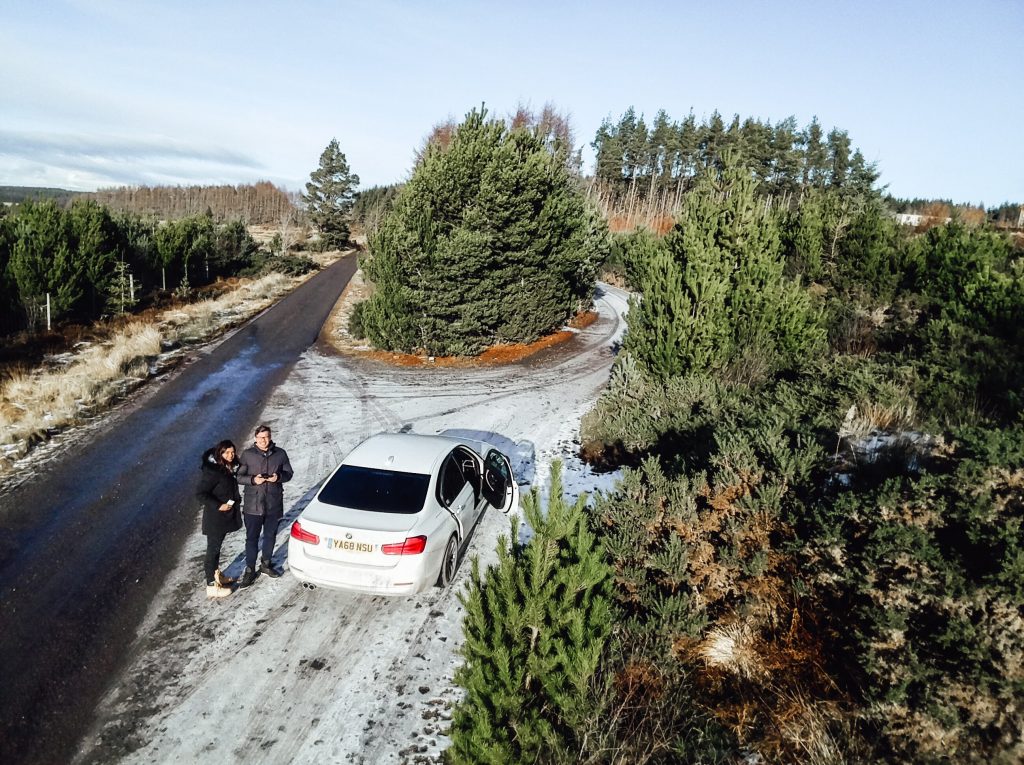 6. Concentrate
If you're not from Scotland, you might have difficulty understanding their language. For example they call the highland cows heilan coos. And that's just the beginning. Once they get comfortable around you or excited about something, they'll start talking fast and you'll have a hard time understanding them. Scots are extremely friendly, though, so just ask them to repeat what they said, and if they can do it slowly.
In our experience, there are quite a few different accents in Scotland, and the more West you go, the harder it is to understand.
Also, concentrate on the road and what the navigation is telling you, rather than trying to read the names of the towns in old Scottish Gaelic.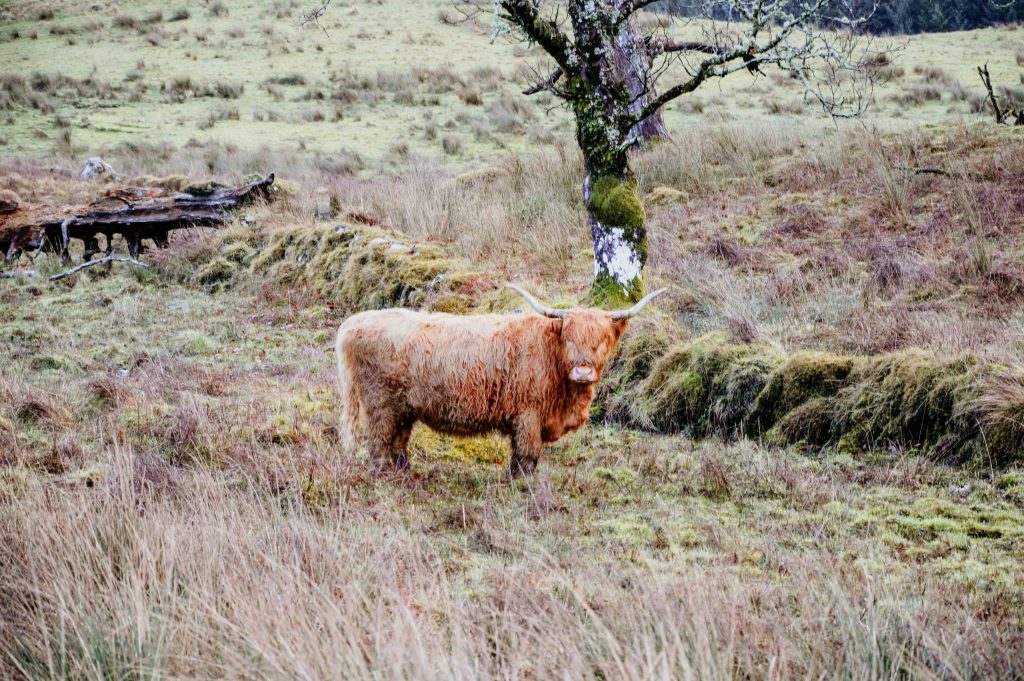 7. Don't be surprised
Surprised about what? About the fact that none of the hotels has toilet brushes for you to use. A little TMI perhaps, but we are used to these in Slovenia everywhere, so it came as quite a surprise to us. What they do instead remains a mistery to us.
They do have some very nice hotel rooms though (like the one in Arrochar below). But sometimes pictures on Booking.com can promise a lot more than what you actually get – so avoid this surprise and maybe skip The Bruce hotel in East Killbride.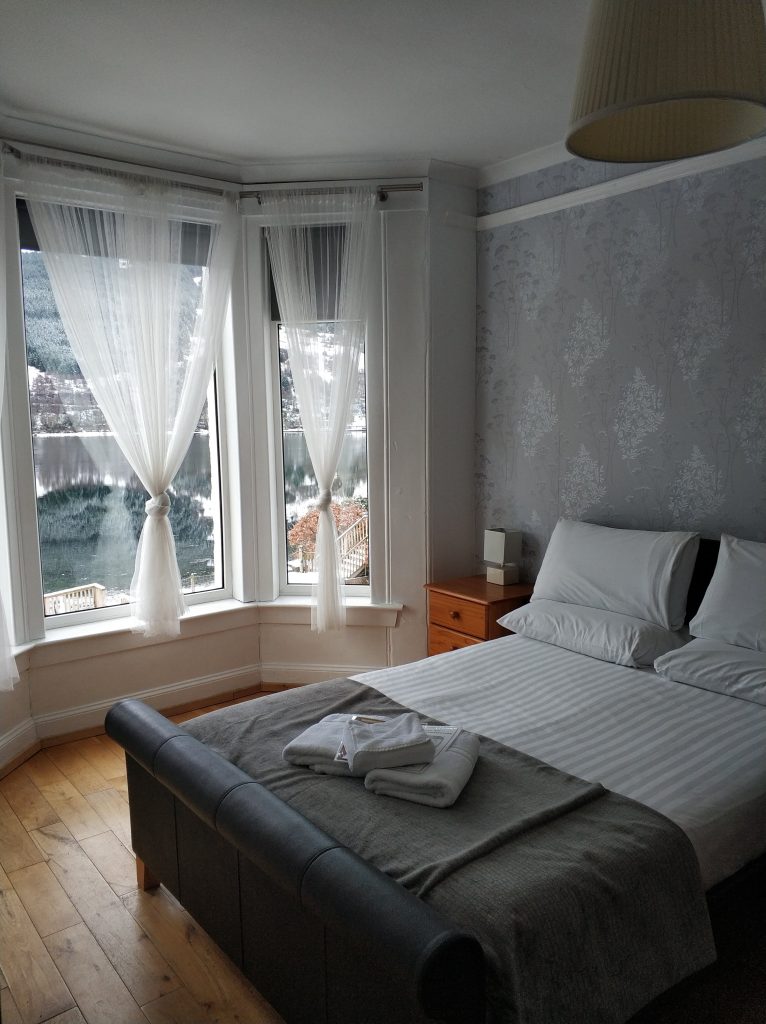 8. Move around
Don't stay in one place for more than 2 days, because you can see a lot in a week if you move around and sleep at the next destination. We moved almost every day and that gave us the chance to make more than 900 miles in 7 days (the below map doesn't show all the detours we made). Plus it's a lot more efficient than day trips since it saves you the trip back and instead allows you to enjoy a meal and a beer and/or whiskey at a local pub.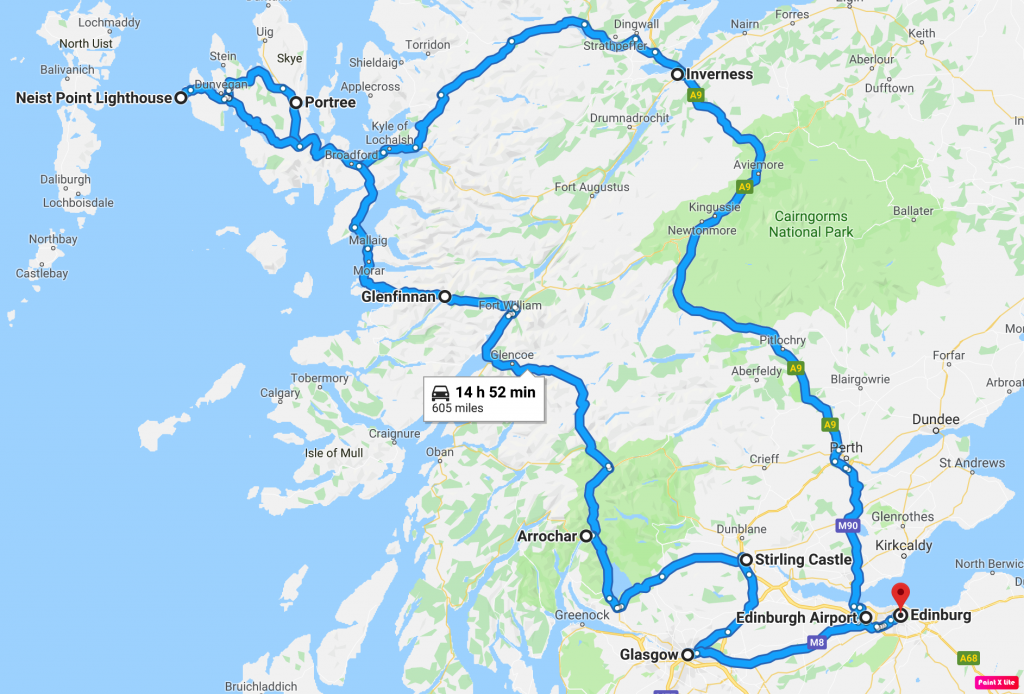 9. Eat delicious but wallet friendly
While the prices in Scotland are quite high on average, it is possible to find some cheap and delicious meals. One way to do so is to find smaller towns, which are not the main tourist attractions to spend the night at, and have a dinner there as well. Such is for example Arrochar where we had the best chicken fingers ever, or the East Kilbride The Kittoch pub where they serve all sorts of delicious (not healthy though) foods. Don't go for the burgers, though, they always make them super well done.
You can also get budget friendly and super delicious food in Glasgow and Edinburgh. There's an all-you-can-eat Indian place in Edinburgh that we loved and one of the best pizzas in the world in Glasgow for just around 9 EUR.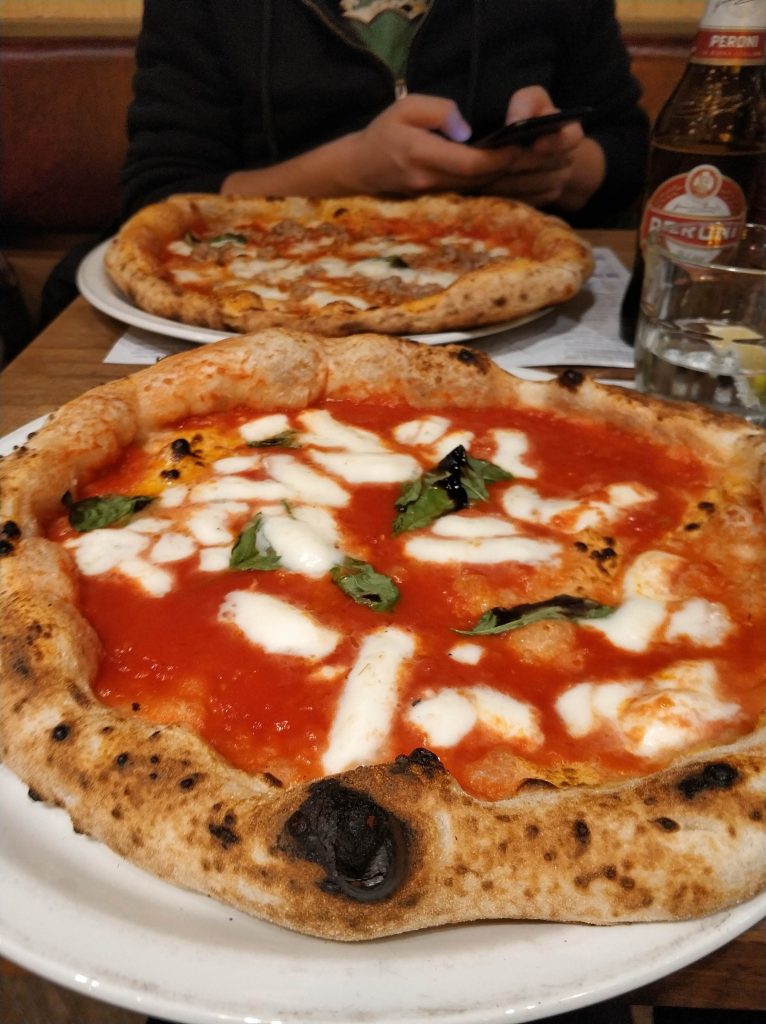 10. Stay within your budget
Here's what we've spent for 8 days in Scotland, keeping in mind that we did not overspend and that we didn't pay for any entrance fees since we've found them to high for what we were expecting to get from it and since we had different priorities (the below is for two people):
100€ plane tickets Venice Treviso to Edinburgh
78€ transfer from and to airport (Nomago – from and to Ljubljana)
371€ car rental with full insurance (highly recommend to take the later as the roads can be quite bad)
150€ fuel (their prices are quite high)
500€ hotels (all with breakfast)
440€ food, drinks and other expenses (such as a stuffed highland cow, for example)
TOTAL: 1,640€ for two persons for 8 days