It's been a while since my last blog post, but the summertime, the seaside, the travels, work and trainings do their thing, and a month or two turn around without even knowing how and when. But finally, today, a special story is in front of you. The story of Šentjanž, Slovenia. Repovž. A small town we've heard a lot about. A town on the border between the Savinja and Dolenjska regions. About family. Family business. Ecological farm. Tradition of over 150 years. A culinary experience with top quality wines – luckily they also offer accommodation. We decided to have the royal pampering, which, besides the 7-course dinner, also includes one night for two and breakfast. It was definitely an experience to remember. One for the books, you might say!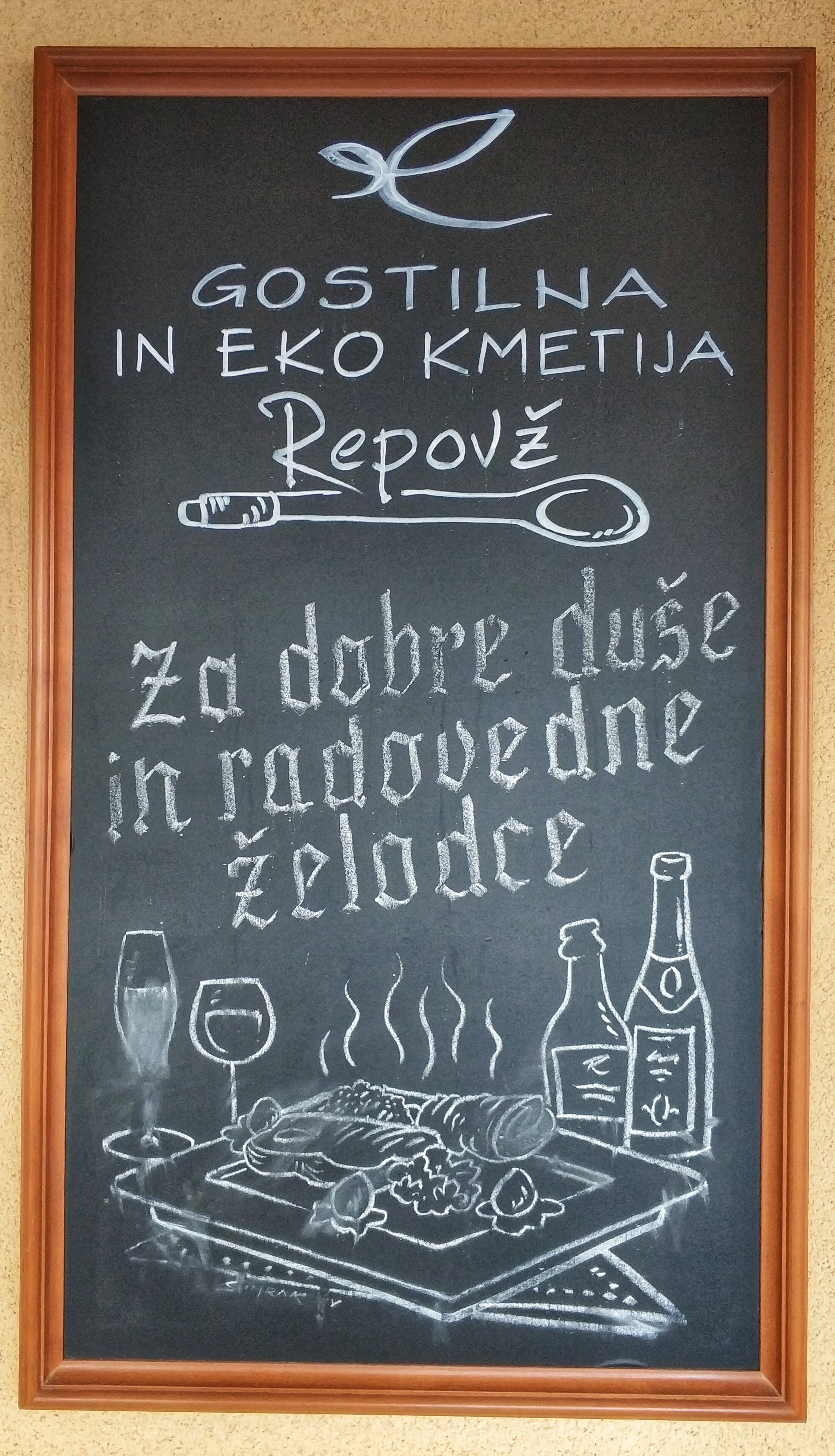 The 7-course menu for two was beyond amazing, one might even call it "to die for". A flight straight to the universe of different tastes that we have not yet experienced. Of course, as it is now quite common, our journey began with the greeting from the kitchen. And this tiny bite promised a lot. Trout, smoked in bread oven. Great. Score of the dish: 9/10. And the incredible aperitif made from a conifer, whose name we unfortunately forgot. But it was top-notch. And it reacted with a cube of ice like Ouzo. Crazy.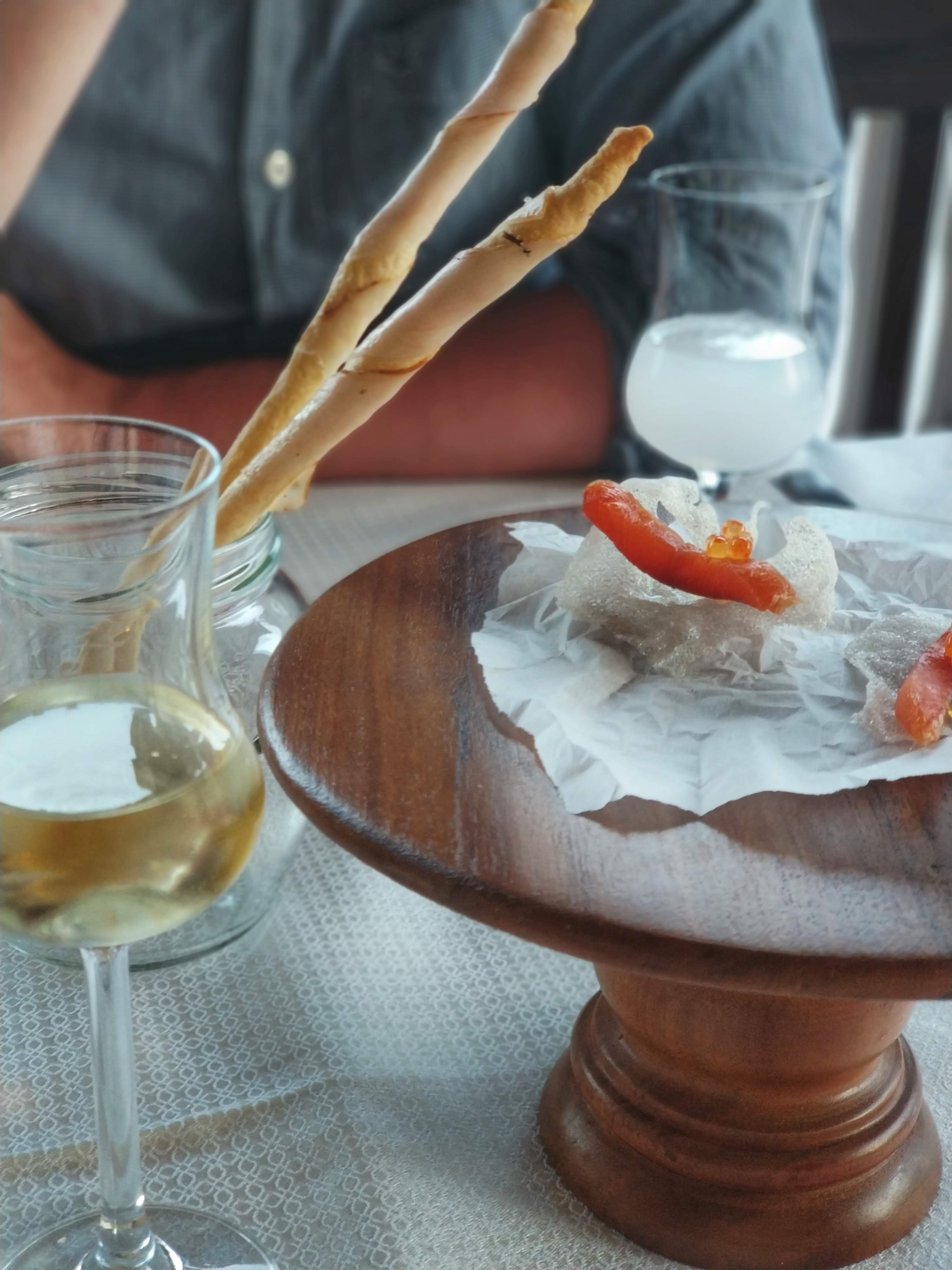 The first starter followed. »Essih fleisch«, a variation of the classic Essig Fleisch – boiled beef with onions, pumpkin oil, vinegar, salt and pepper. Their version has been upgraded with some mayonnaise with red beet and as you can see, it was shapped a little different. Great! Score of the dish: 9/10.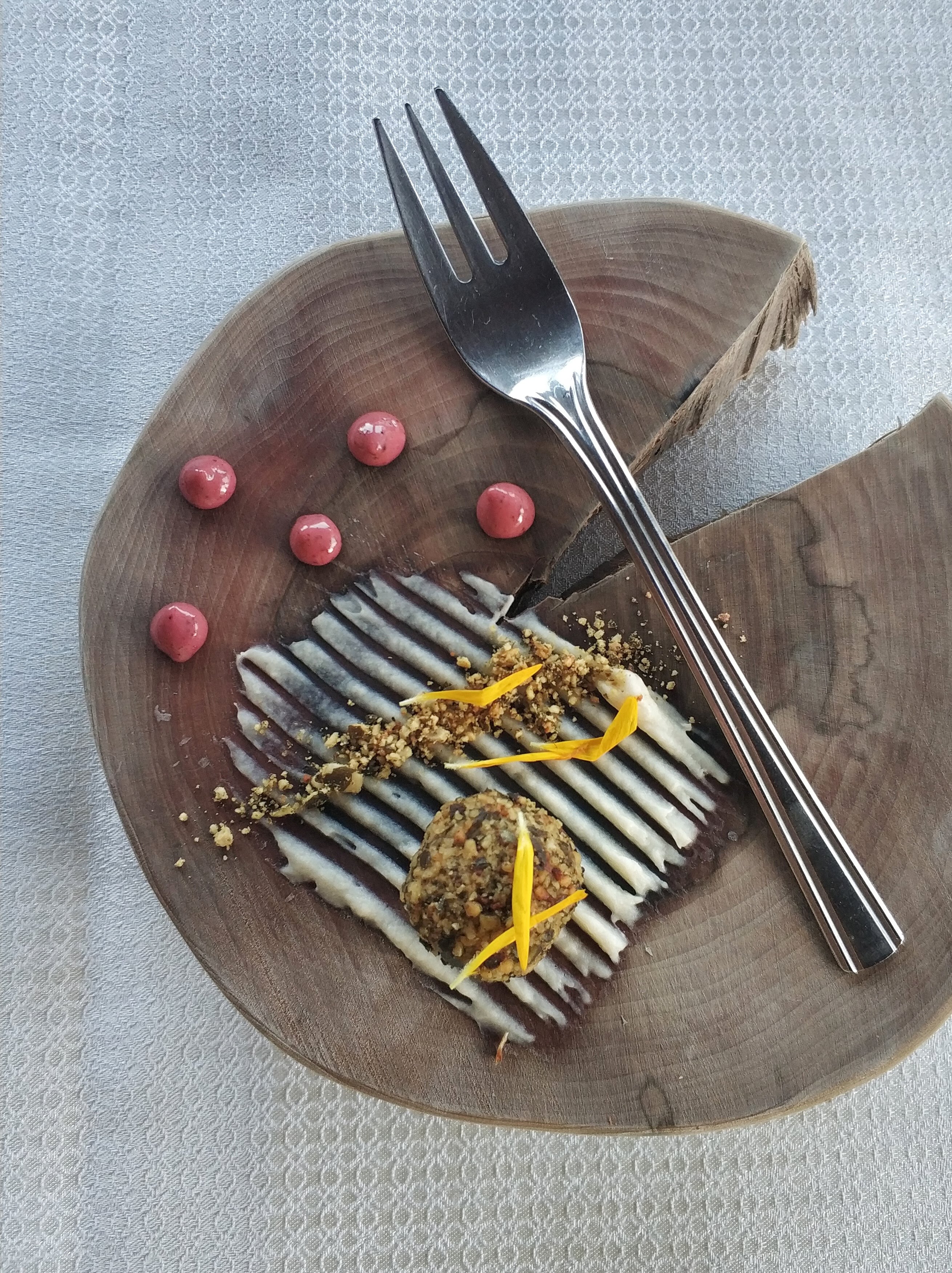 Next stop: a board of various local cold cuts and cheese, pate and jams, Biosing salami, and three tartars: trout, beef and kohlrabi. And if I say a word about the latter. The incredible flavors create a special explosion of different flavors in your mouth that are incredibly intertwined with each other. Every single element was top-notch, but the favorite of mine was the rabbit's pate. Score of the dish: 9/10. At this meal we served a glass of Zelena Slivanka from the Frelih cellar. Wine score: 9/10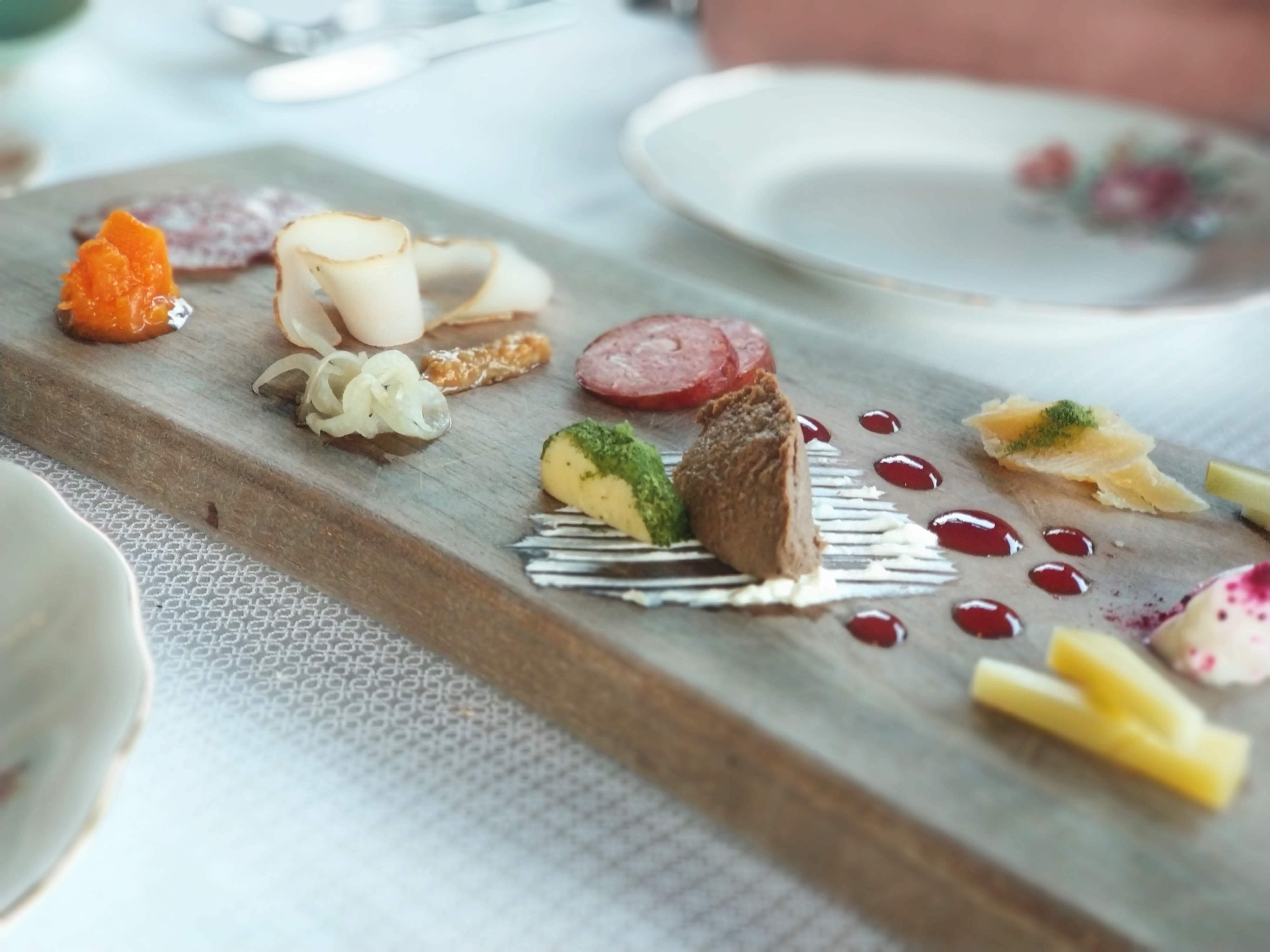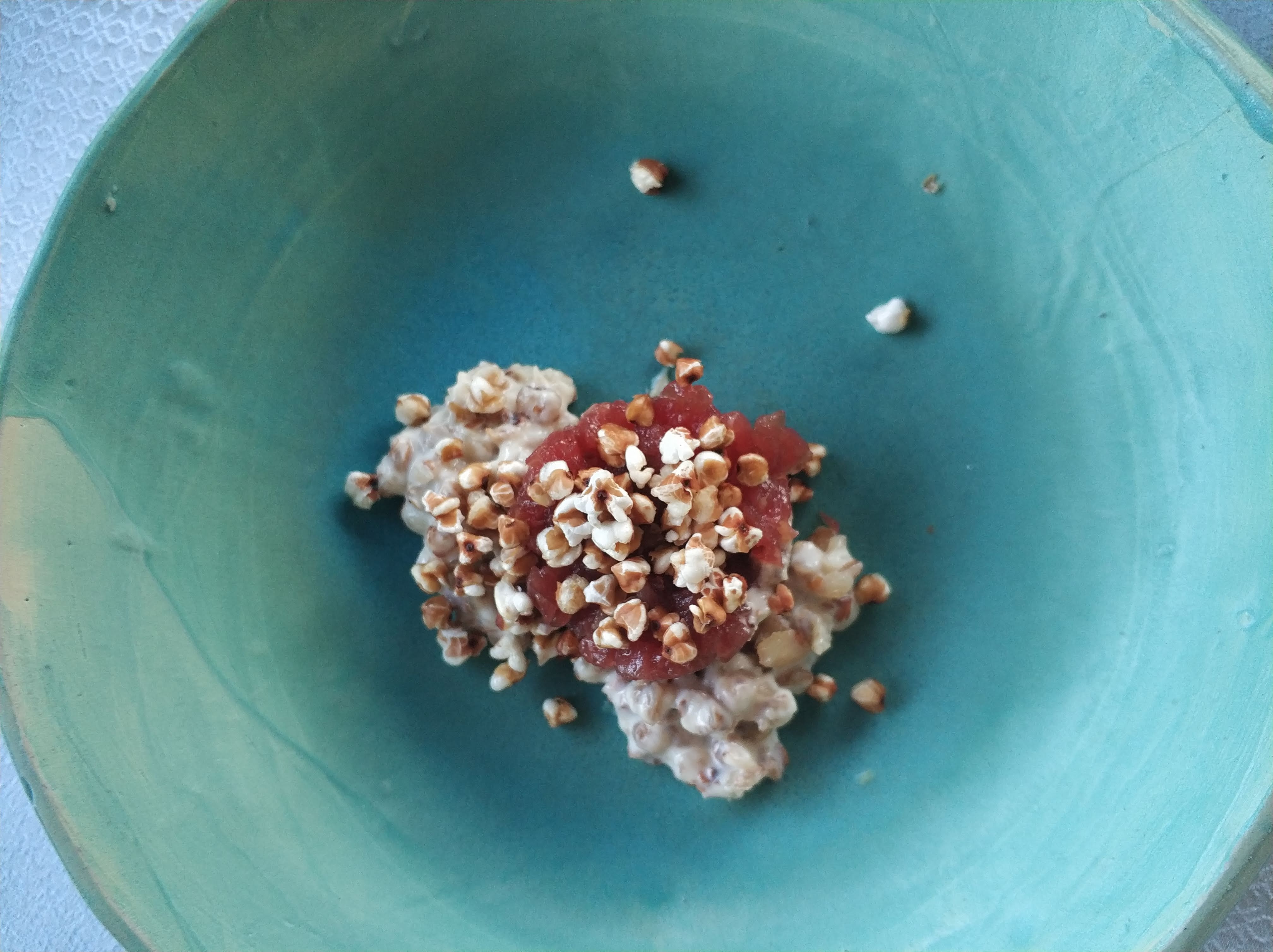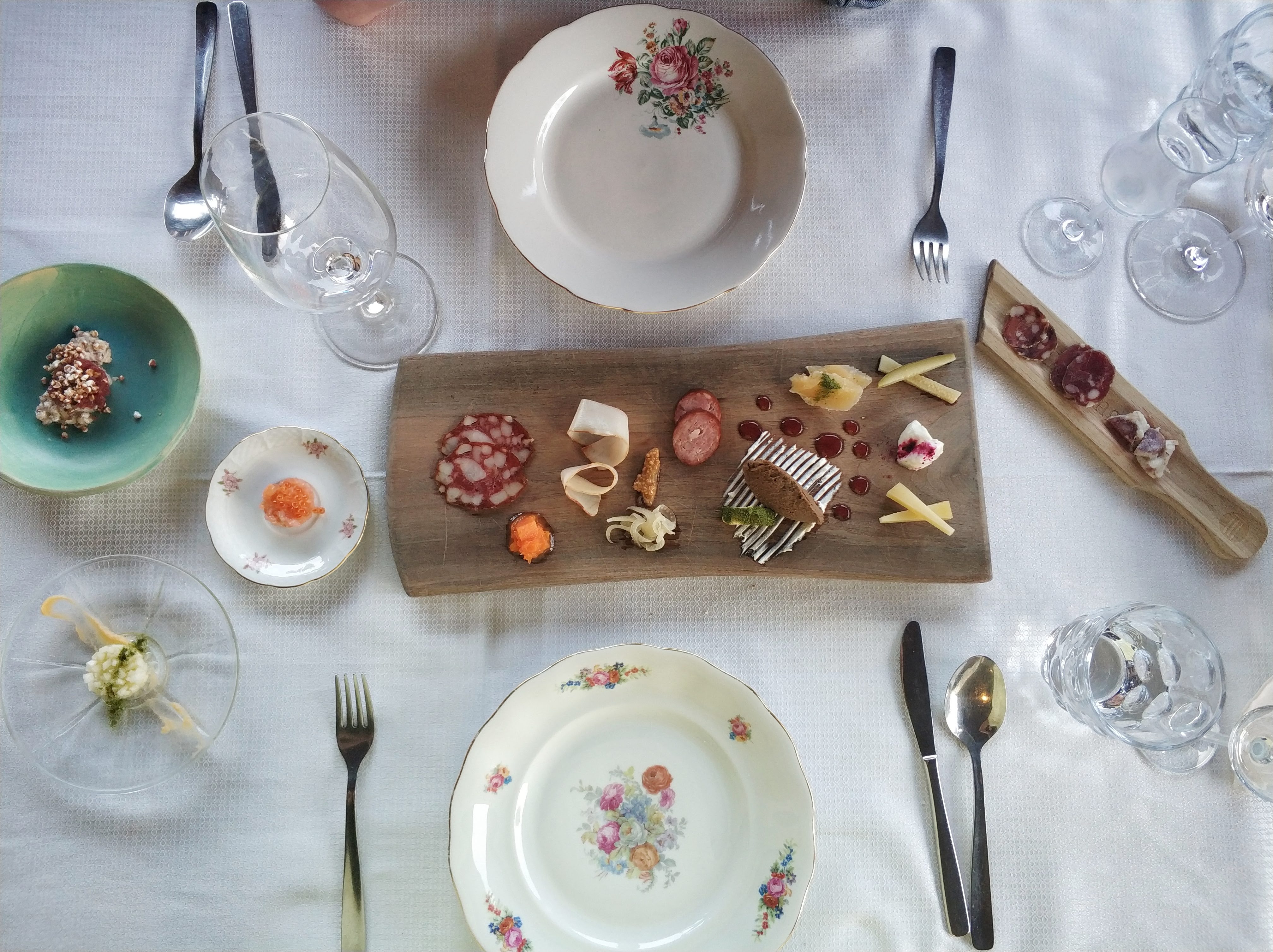 In Repovž, they surely set the bar for tastes really high. When you think they have reached the best of the flavors with the previous dish and that the dinner will continue at that level, the next dish surprises you and makes you ask yourself: "is this really possible?". And you find that it is. We were served some carpaccio of beef from Sevnica with kale, shitaki celery and radish. A.M.A.Z.I.N.G. is all I can say. It sounds simple and maybe nothing special, but the flavours.. just waw! Score of the dish: 9/10. For wine accompaniment they picked a glass of rose from Albiana. Wine score: 9/10.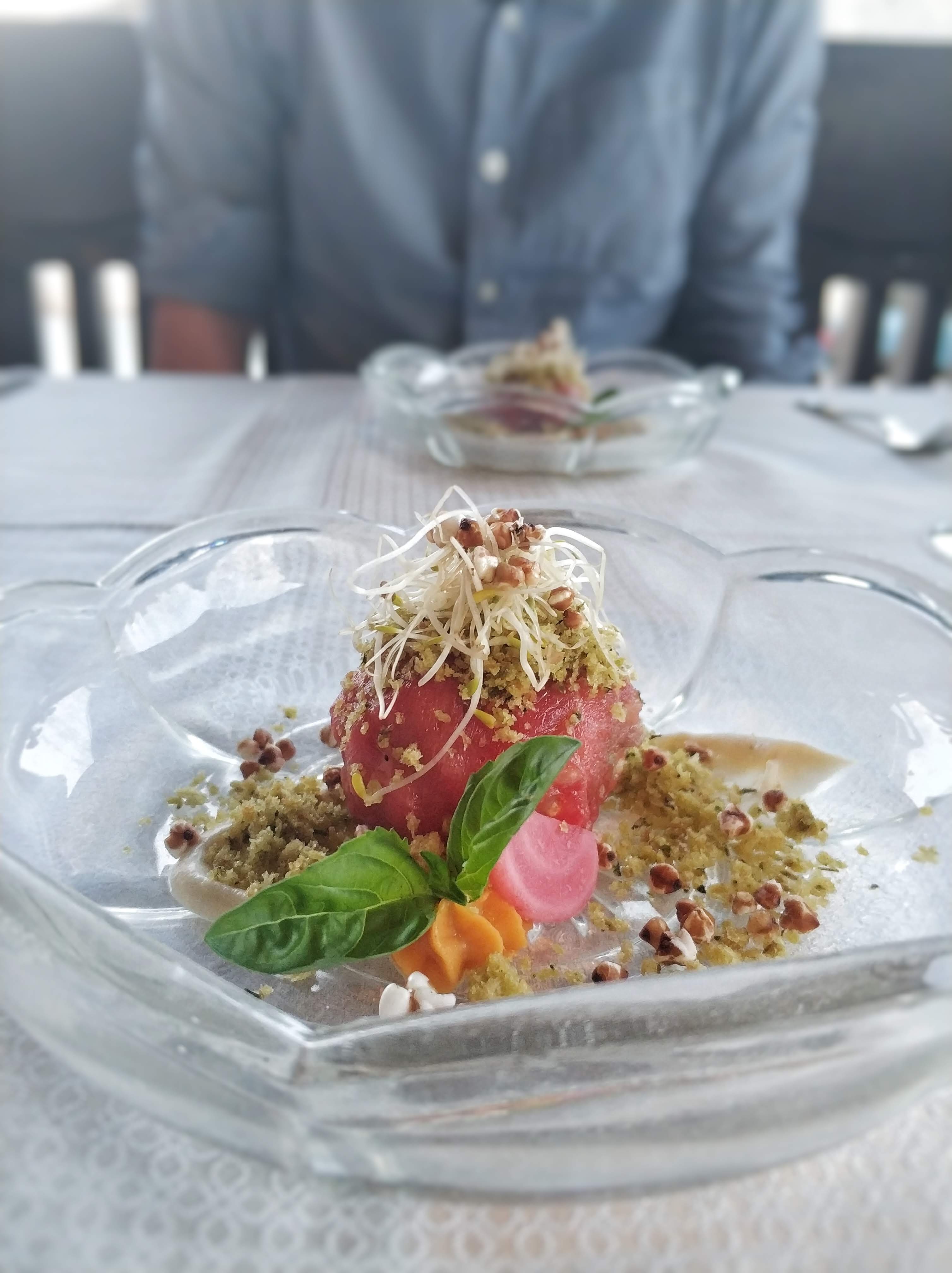 After all these cold appetizers, the first warm came to the table. And what a dish that was! Beef soup with red beet fritters. Yes, you saw right, fritters of red beets. Beef soup, prepared with a more Vietnamese touch (inspired by the Pho soup), was spiced with cinnamon, star anise and another seasoning, which you will have to find out yourself when you taste it. I can not reveal all the secrets, you know. And the plating! At the highest possible level. Score of the dish: 10/10. The Sivi Pinot of Celtic celar was just a cherry on top. Wine rating: 10/10.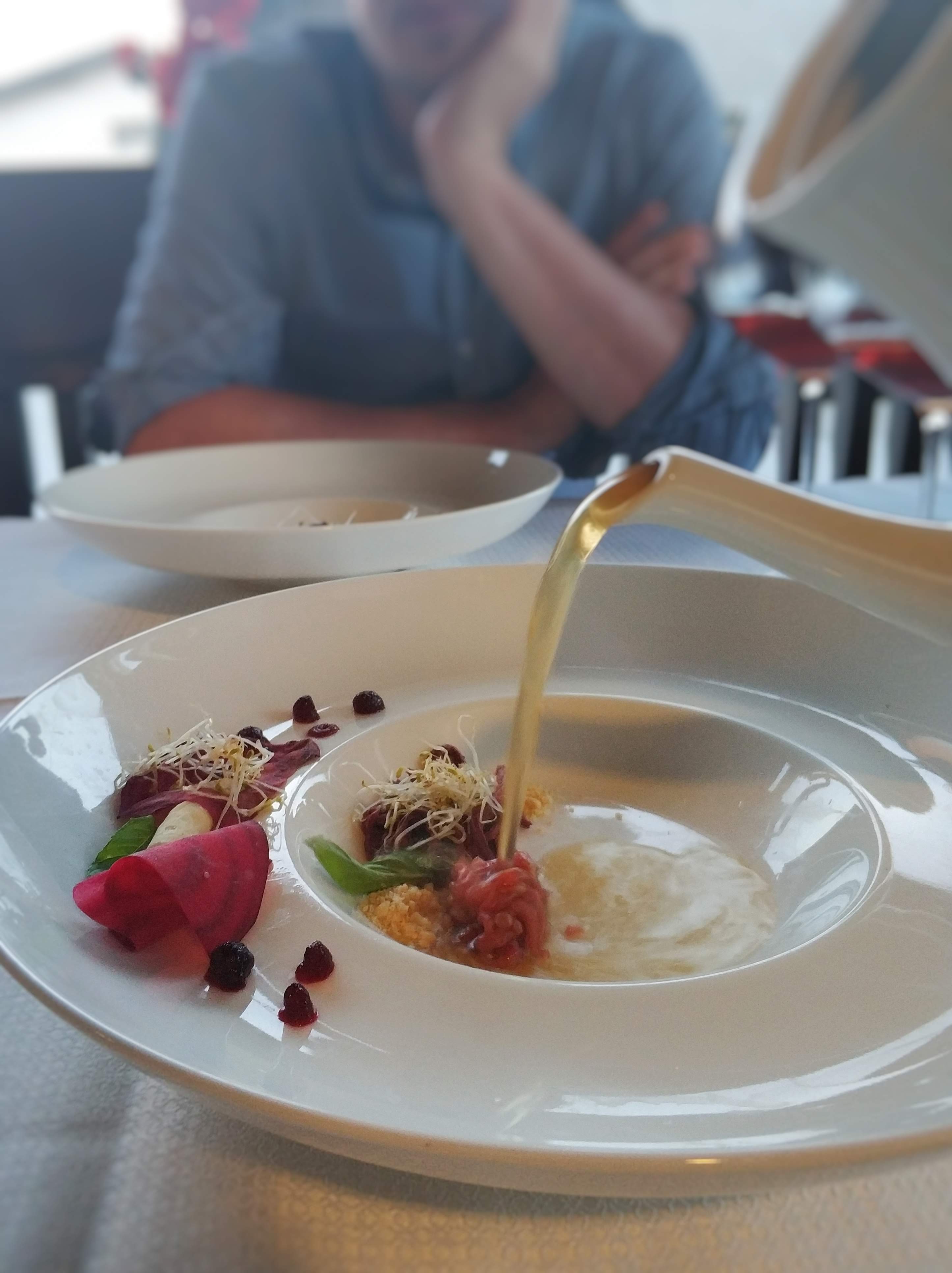 A culinary journey continued with the raviolli with localy produced spinach and curd – they all just melted in the mouth. Softness, sophistication, simplicity. A winning recipe. Score of the dish: 10/10.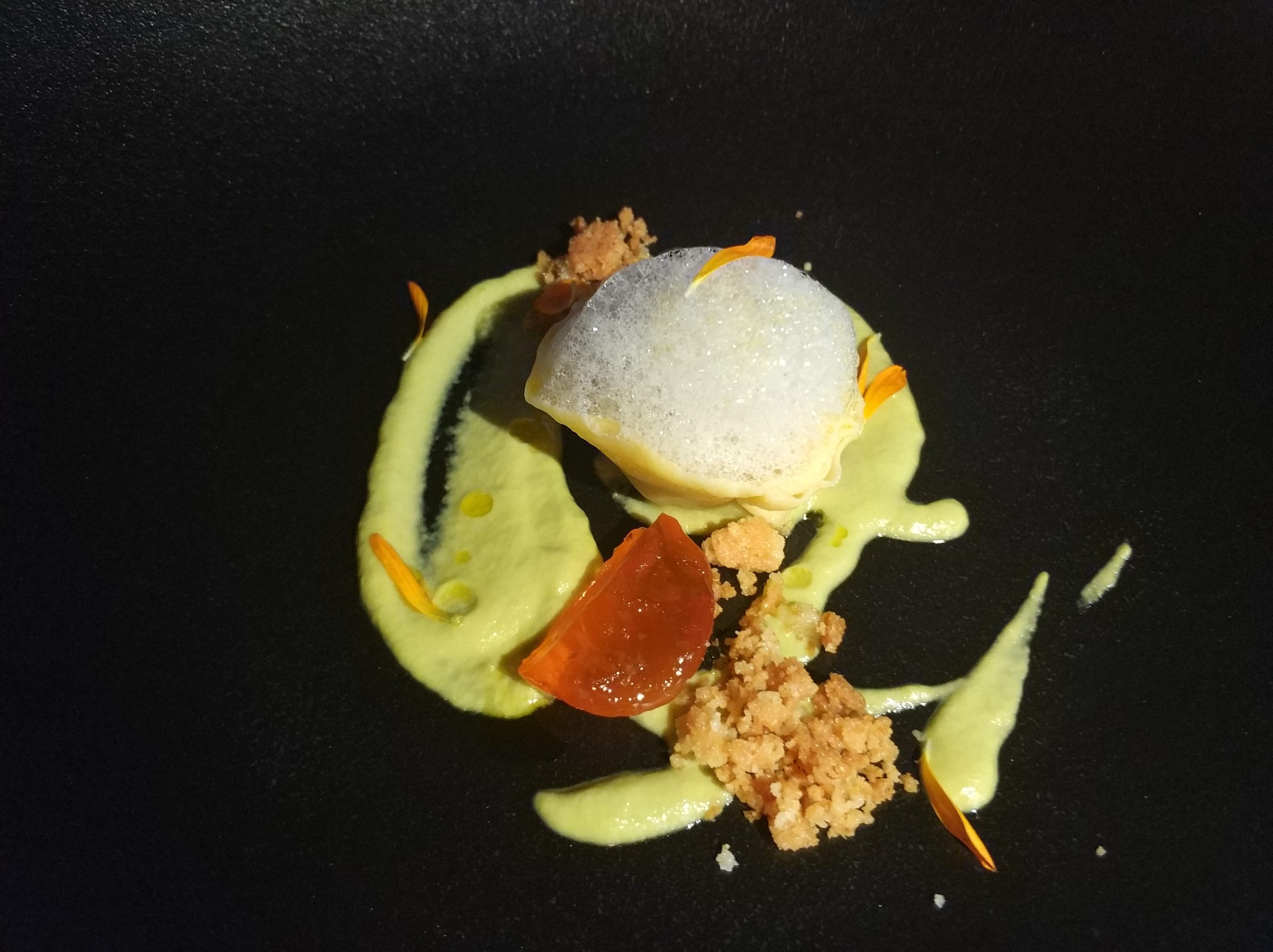 When we thought that the dinner was slowly coming to and end and that it was time for dessert, and, after the last glass of wine, time to go to bed, we were served some sour cream with pork cracklings, asparagus, penny buns and pumpkins. And the flavours? My first reactions was "Oh, waw!" and the reaction remained until the end of the dish. Score of the dish: 10/10. With both above dishes we had a glass of Saugvinon from Šuklje. Wine score: 7/10.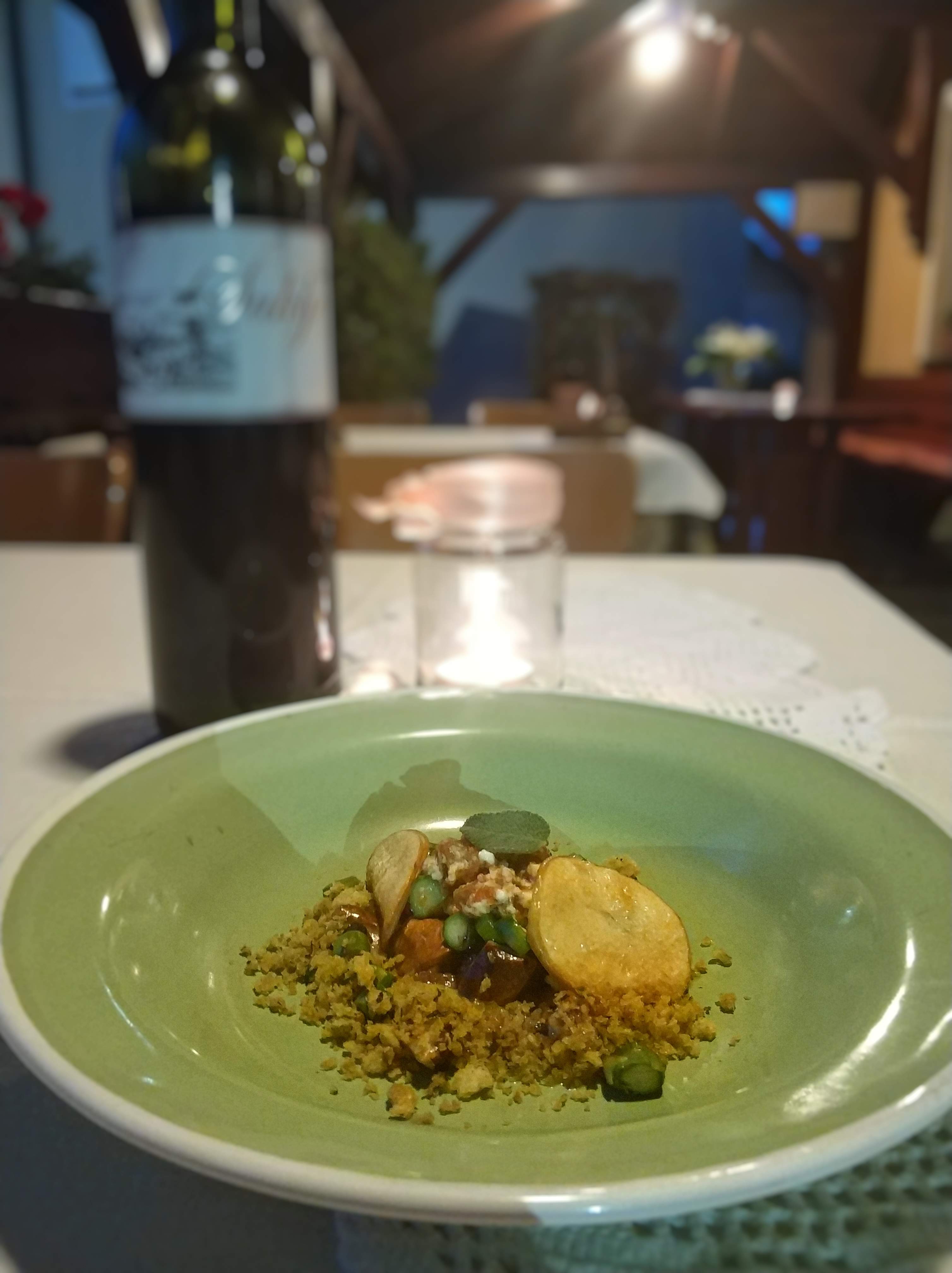 So we ate our way to the main dish. Meat of course. In the previous blog post, we wrote that the soft roe deer meat from Rajh was the softers we ever ate and we assessed it with 9.5/10. Well, in Repovž, they prepared a roasted  roe deer shoulder, marinated in beer, served with štruklji. So soft, so delicious, so divine really. Score of the dish: 10/10. Aljoša danced his happy food dance. That says he's really excited. The glass of the Austrian Hochacker Red was a great pair. Wine score 8/10.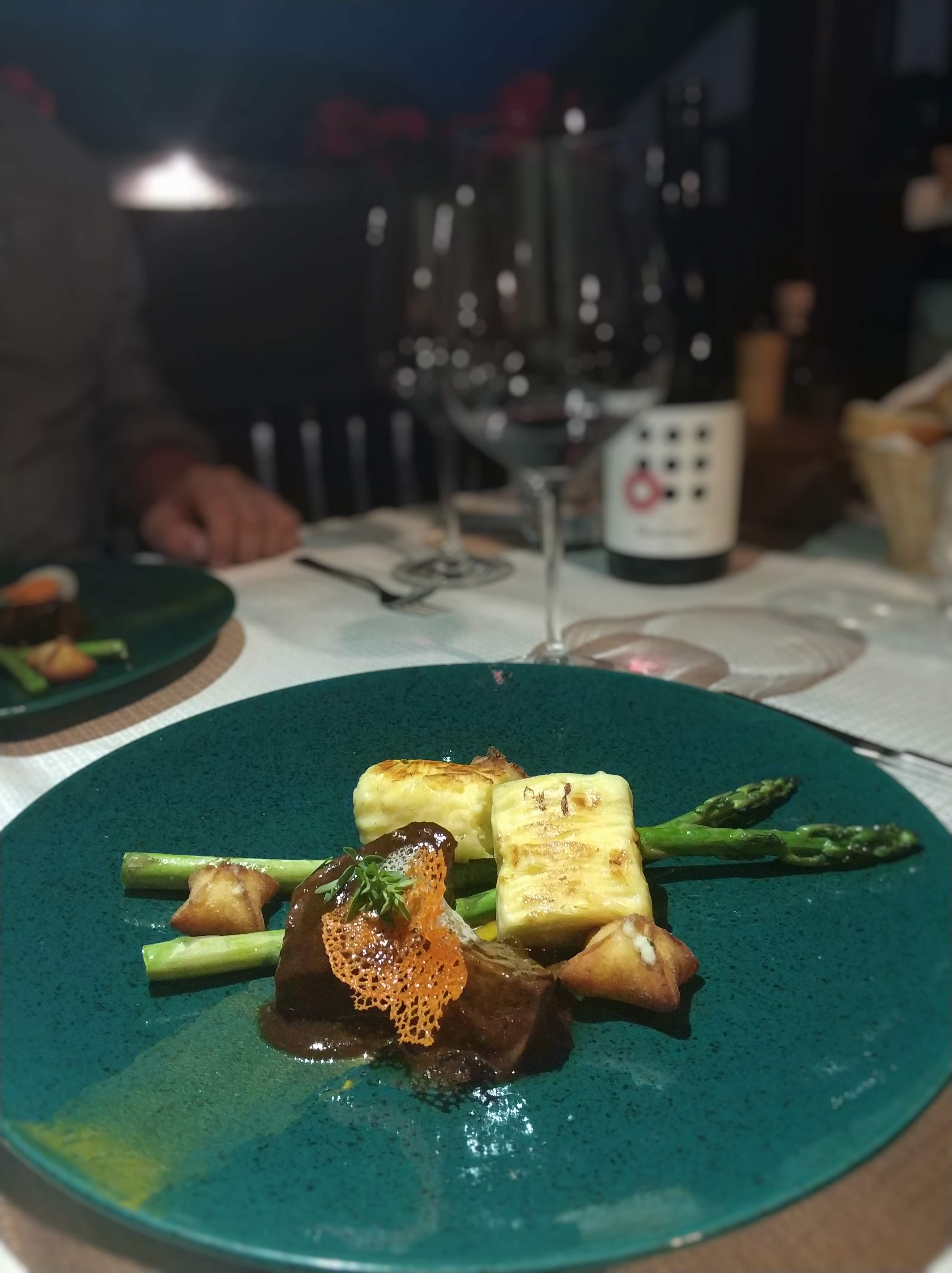 We finally got to the dessert. Elderflower panna cotta with red currant and granite of herbal tea, and caramel ice cream with strawberries and rhubarb. Score of the dish: 10/10. In the end we were served a glass of Yellow Muscat from Kozinc. Well, I drank both glasses, because Aljoša does not like sweet wines. According to him, the wine is 1/10, and in my opinion, 10/10. But mine is the one that counts.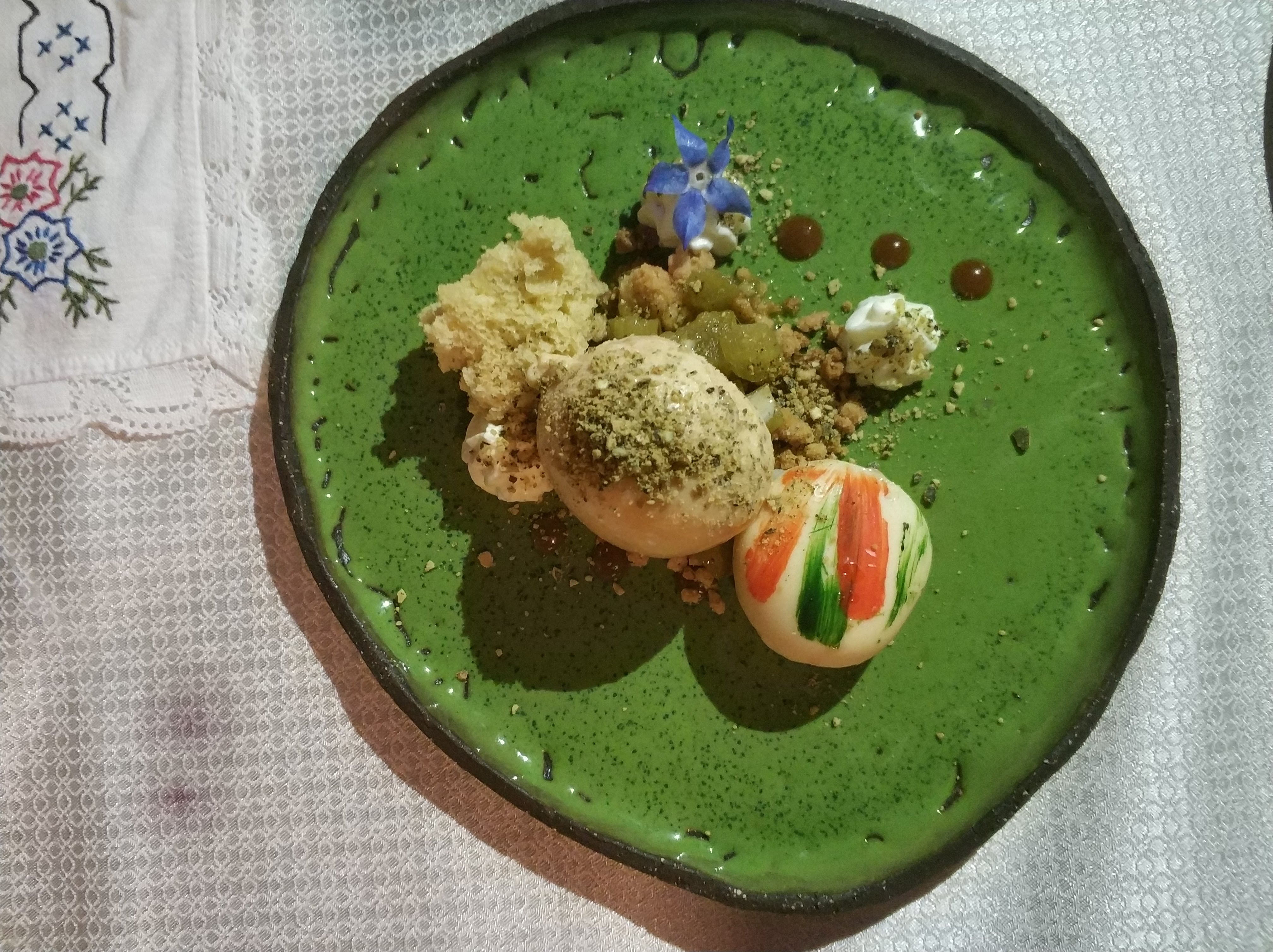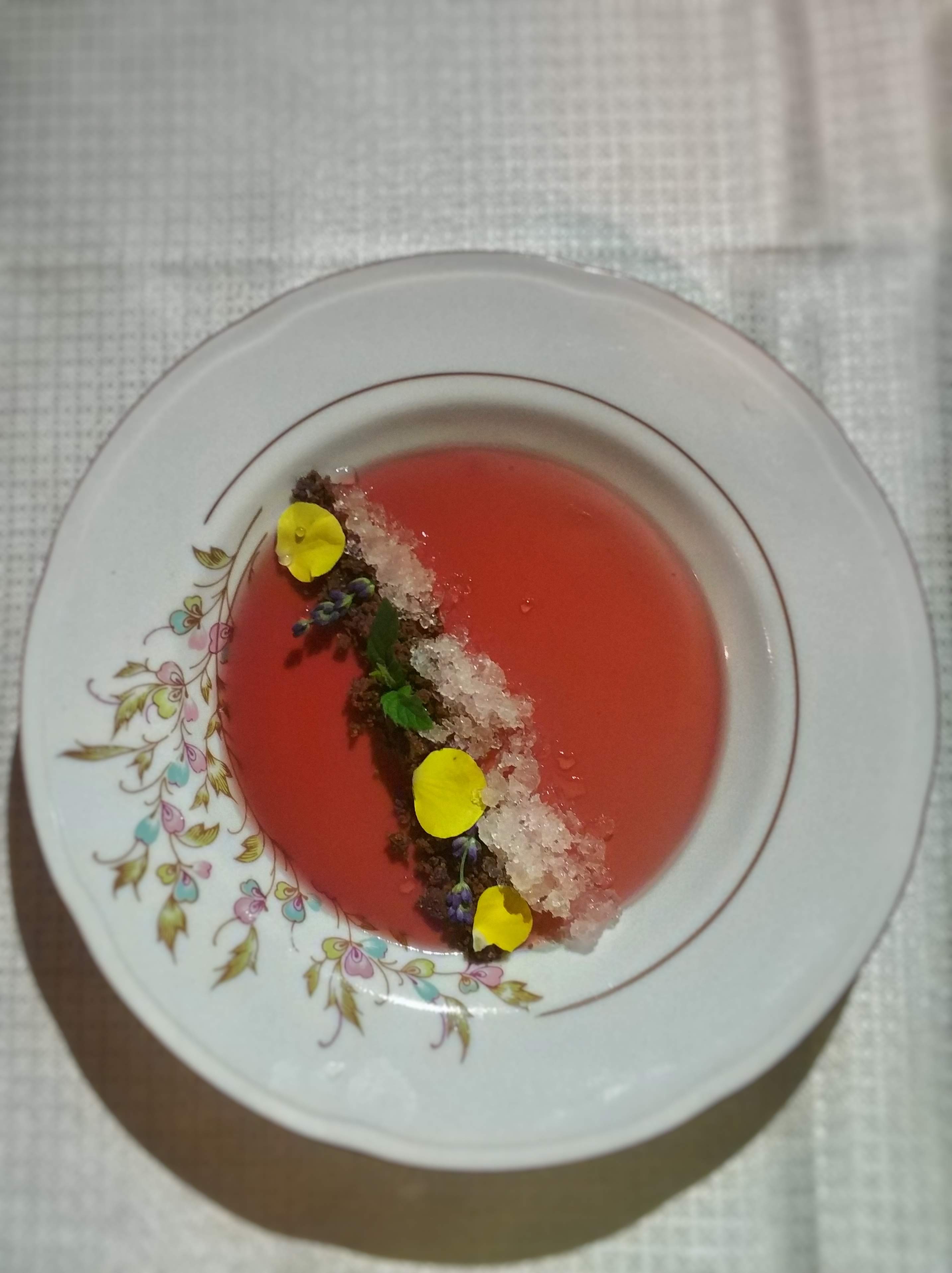 At the end of the dinner, we got another small surprise from the kitchen, which we will not share with you, since you really need to go and see the entire experience for yourself. I can assure you that you will definitely not regret it.
And breakfast? Since a picture says more than a 1000 words, take a look at the gallery below. You will probably ask yourself, how many we were at breakfast. The answer is only two!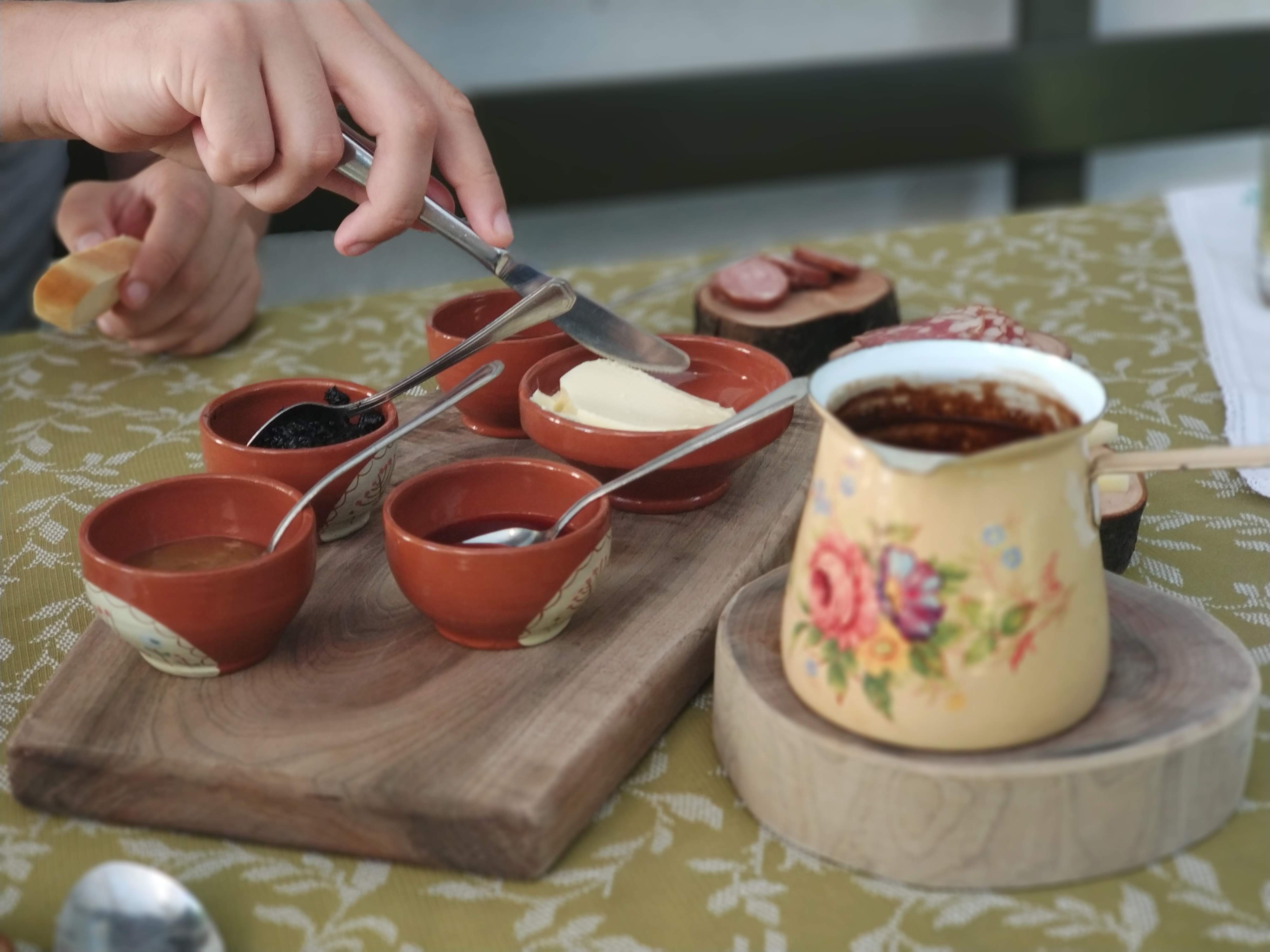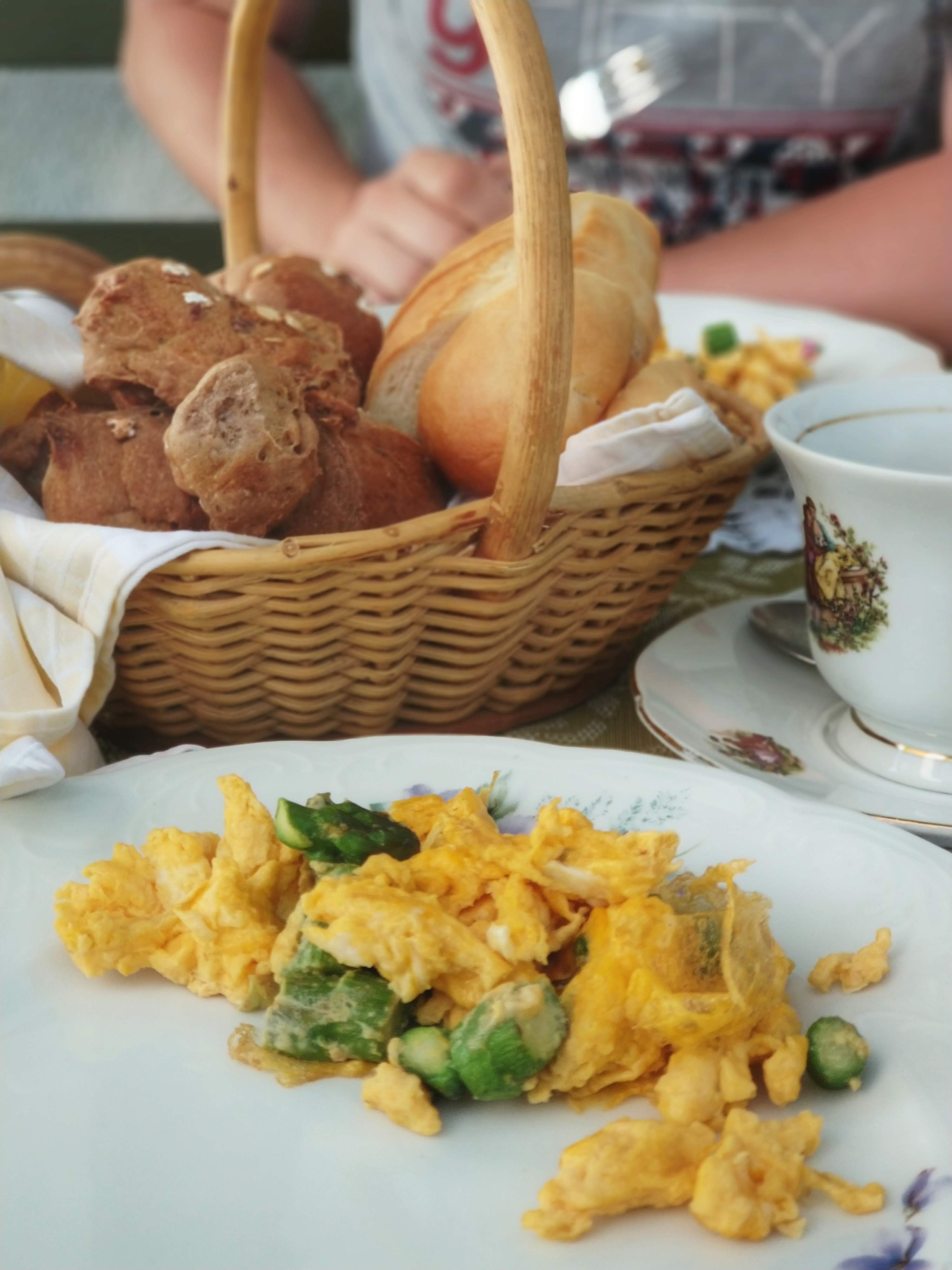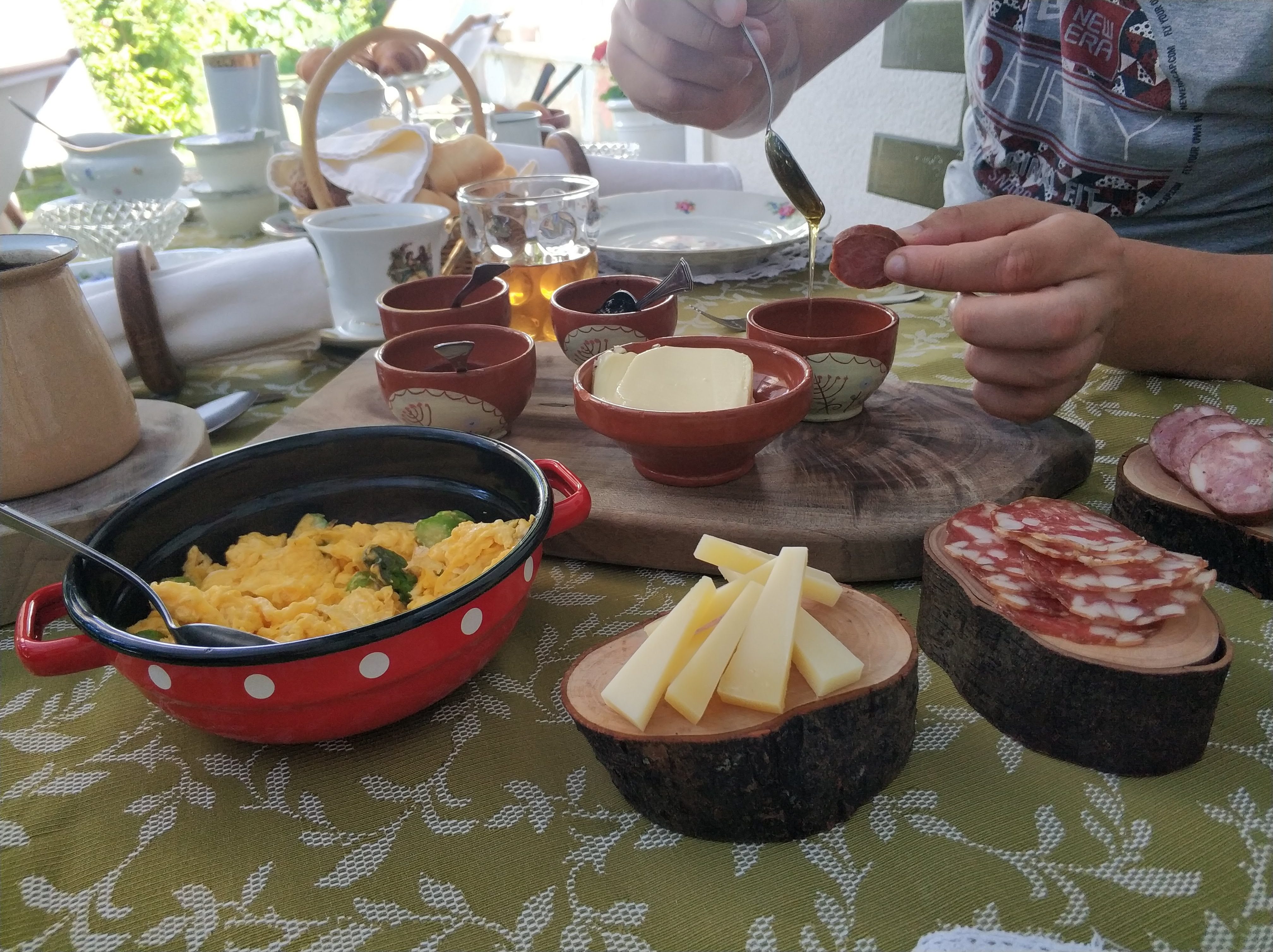 We have visited quite a few restaurants, but for the moment, it seems that Repovž will remain without a serious competitor on our list of the top 10 restaurants, for quite some time. And if you do not know what to buy someone as a gift for a wedding, birthday, anniversary, etc. you can not miss with this pampering at Repovž.