Embarking on a journey through the Baltic region promises an enchanting blend of history, culture, and natural beauty. In this travel blog, we'll explore the captivating cities of Helsinki, Tallinn, Riga, and Vilnius. These four destinations, each with its own unique charm, offer a delightful mix of architectural wonders, rich heritage, and vibrant cultural scenes. This blog aims to show you the highlights of each city (in our humble opinion), with tips on where to stay and how to move around each city and between each destination. It also includes a brief overview of how much a trip like this (9 days including flights) costs if you choose average-priced (but still amazing) accommodation and travel by public transport instead of renting a car.
I won't spend much time going through each spot we visited – you can see all of them saved here in Google maps – feel free to use them as the basics for planning your trip. I can say that everything that is still saved on this link is worth a visit. We spent between 1,5 and 2 days in each city and it is safe to say that it was more than enough to see everything on the list. 
Helsinki:
Our journey begins in Helsinki, the capital of Finland. We flew to Helsinki from Vienna with Ryanair and it was a short and comfortable flight – it just departed a little early (7 am) so we needed a little midday nap when we checked into our hotel. After that it was time to explore the city. Helsinki have an amazing public transport, all offered through one company (buses, trams, trains), which means you can use one app to board any mean of transportation. We paid EUR 16,5 per person for a 2 day ticket which also included the train from the airport. 
This vibrant coastal city is renowned for its modern design, pristine parks, and cultural treasures. Start your exploration at Senate Square, home to the iconic Helsinki Cathedral. Take a stroll along the bustling Esplanade, a lovely promenade lined with shops, cafes, and beautiful architecture. Don't miss the opportunity to visit the impressive Temppeliaukio Church, hewn into solid rock. For a glimpse into Finnish history and culture, the National Museum and the Ateneum Art Museum are must-visit destinations (which we didn't visit because we don't really do museums). Helsinki are also home to a Moomin shop. Do yourself a favour and don't miss out on the Regatta cafe on the coast and make sure to try their cinnamon roll.
Highlights: My favourite was definitely the Regatta cafe, followed by the Moomin shop and brunch at the Green Hippo. The city itself is very pretty and you can't miss if you just randomly stroll around – you are in for some amazing views in any case.
Our impression: Helsinki are a very lovely, clean and tidy city, with very friendly people and very good public transport. Sure, they also are a quite city, with not much going on on the streets (at least when we were there), however, we didn't miss the action. The only downside are the prices – 0,5l of water can cost between 0,5EUR and 3EUR in a store, and we paid 30EUR for a beer and a cocktail.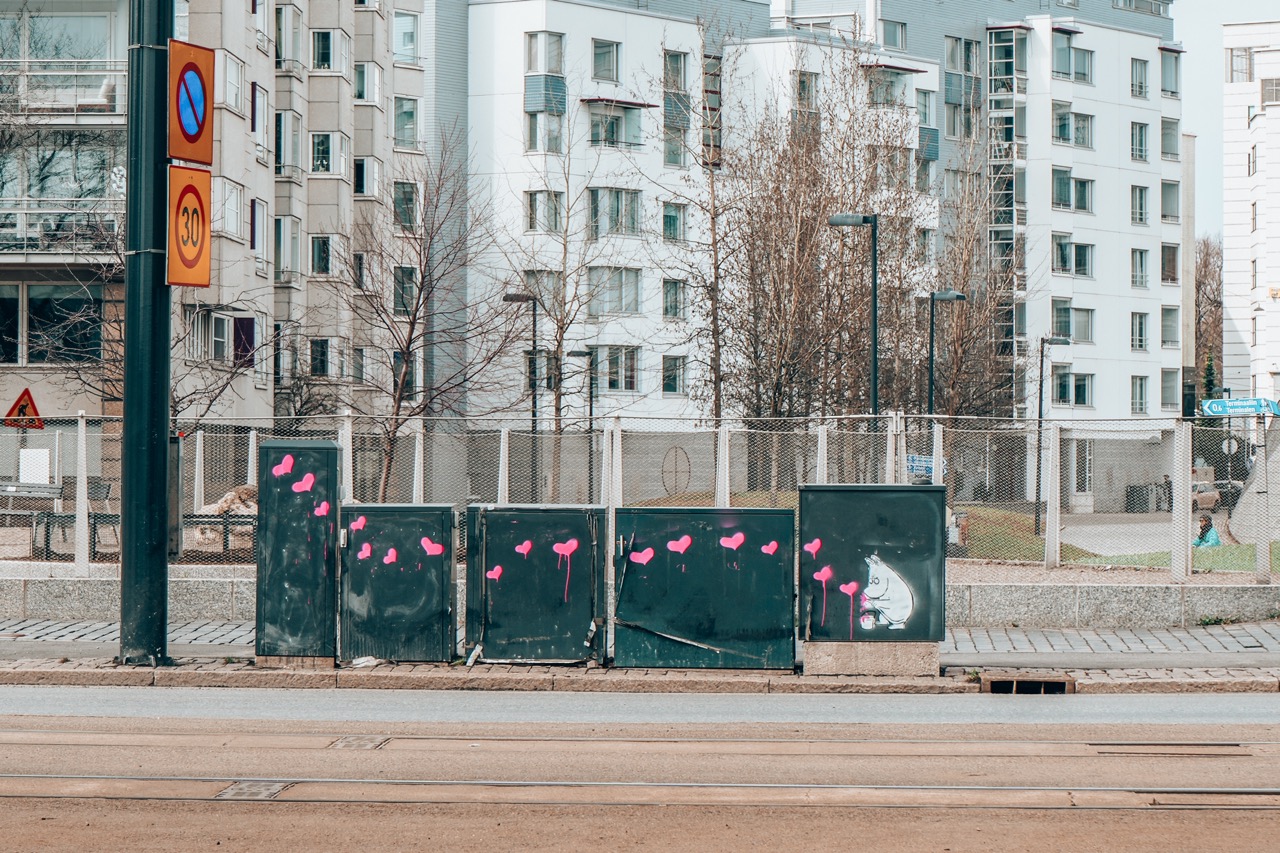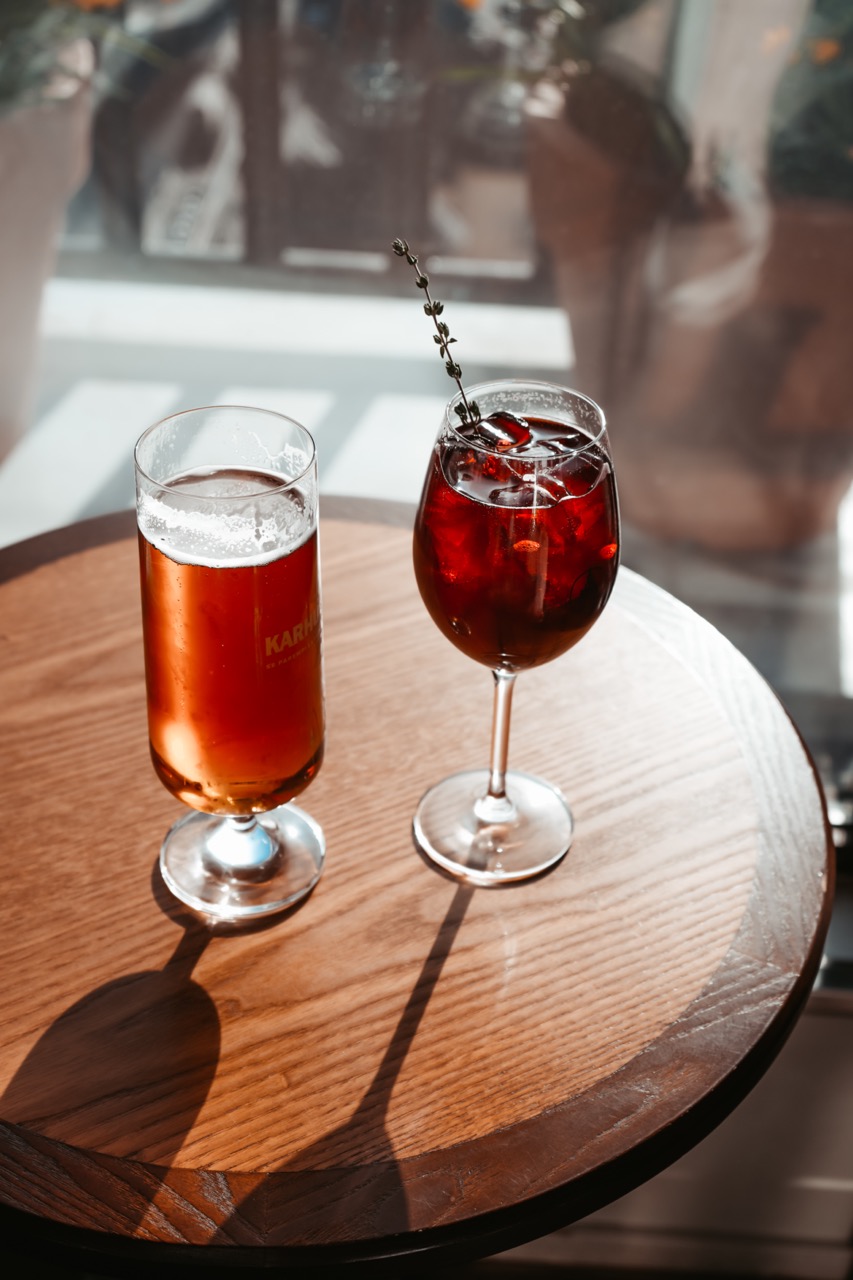 Accommodation: We stayed at the AX hotel in Helsinki (EUR 139 per room per night, with breakfast included; for this price it was one of the cheapest taking into account the location and the amenities). 
Transport to Tallinn: We took the ferry from Helsinki to Tallinn and the trip took us 2 hours. There are quite a few different fairy companies available and make sure to check where each departs from since they all depart from a different port. After much research, I decided to go with Tallink (the Silja line) (ticket per person was EUR 32) and we were not disappointed. The ferry was huge, with about 5 restaurants, a bar, a two-story store and much more. Safe to say we had a lot to do and the 2 hours went by extremely fast. 
Tallinn:
Crossing the Gulf of Finland by ferry, we arrive in Tallinn, the capital of Estonia. Prepare to be transported back in time as you wander through the well-preserved medieval streets of the UNESCO-listed Old Town. Explore Toompea Hill, where you'll find the impressive Alexander Nevsky Cathedral and the Estonian Parliament. Visit the medieval Toompea Castle and soak in panoramic views of the city from its observation platforms. Delight in the charm of Town Hall Square, surrounded by colorful merchant houses and bustling cafes.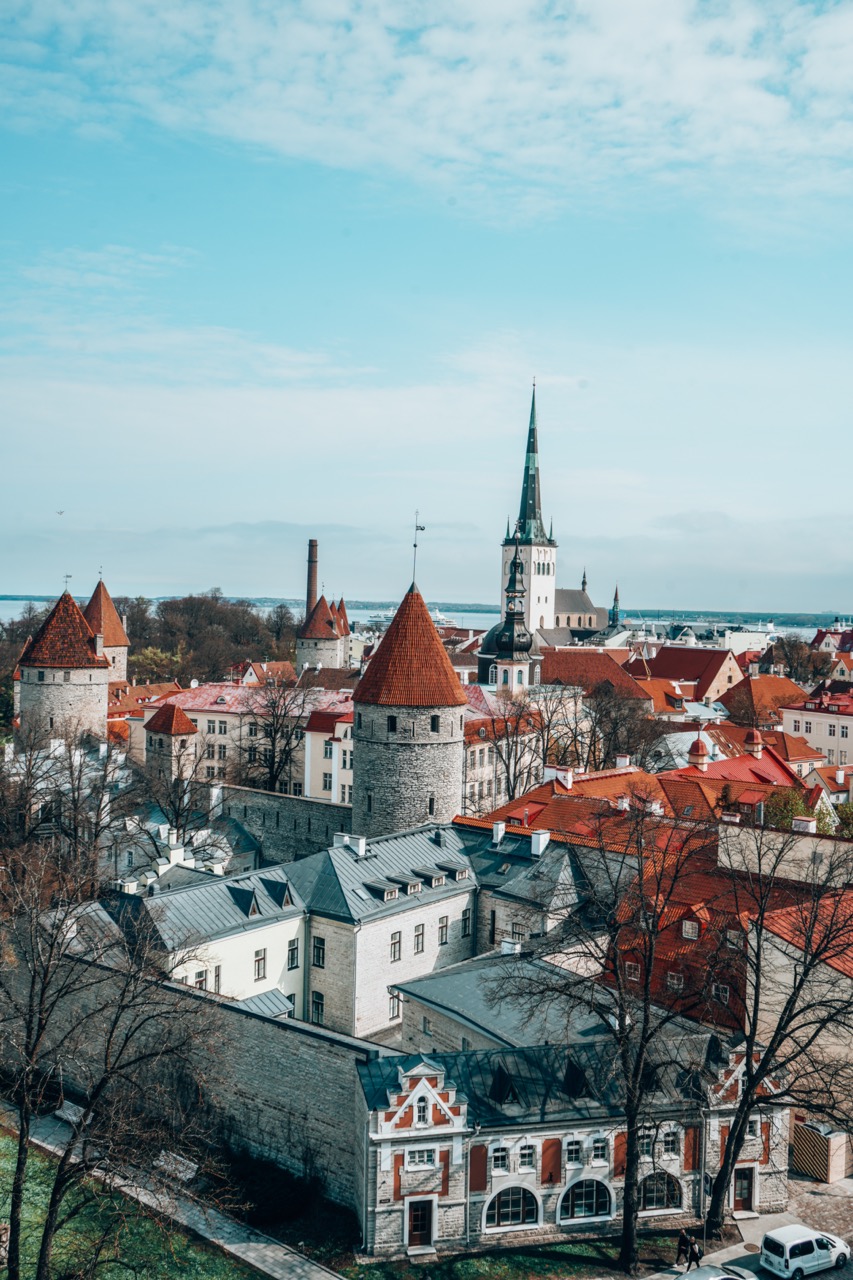 Highlights: The old town itself was one of the biggest highlights for me. Just strolling around the streets which lead you up to an amazing view from the Kohtuotsa viewing platform. The lunch was also a fun experience. There are quite a few similar restaurants in the old town – we chose Olde Hansa and were not disappointed. The interior will take you back to medieval times and so will the outfits of the servers. The food is traditional and delicious. I know it is somewhat of a tourist trap for sure, but we liked it.
Our impression: Tallinn is a very cute medieval town with (again) very friendly people and (as opposed to Helsinki) many parks and lots of greenery. The prices are a little lower than in Helsinki. Tallinn offers a very interesting contrast between the medieval old town and the modern surroundings, including tiny six-wheeled robots which deliver food around town. Another thing we noticed is that there was no highway all the way through Estonia on our way to Riga, but there was a lot of forest.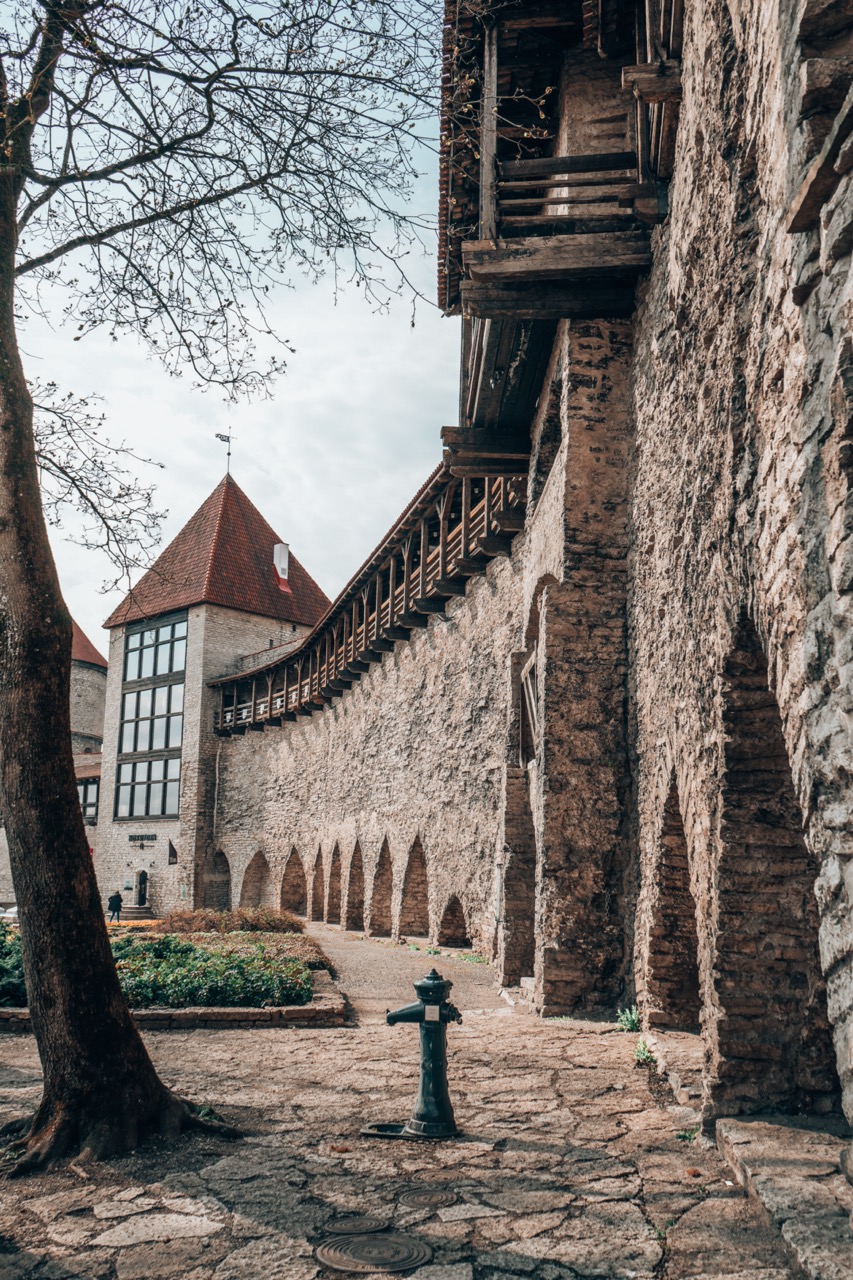 Accommodation: we stayed at Oru Hub Hotel and can't recommend it enough. It is a very stylish hotel, with common areas for working or reading a book, as well as a yoga room and a DIY room. It is located a bit outside of the city centre, however, the walk from the hotel to the city is not long and it offers some nice views, especially if you go through the Kadriorg Park. The price was EUR 172 for the room for 2 nights with breakfast included.
Transport to Riga: This part also required some research from my side with buses, trains and organized transfers being the options. I tried to book us a day trip to Riga which includes some stops along the way, however, the dates they offered did not go with our plan so either train or a bus was an option. Trains take longer and (if I remember correctly) you have to switch trains at the border, so I decided to go with a bus. LUX express and Flixbus were the best options and after going through a lot (and I mean A LOT) of reviews, I decided to choose LUX express. We loved it! The bus was clean, on time and it there was free coffee and tea on board. It cost 15 EUR per person for a 4,5 hour trip (we chose a trip at around 5 p.m. which gives you a lot of time to spend in Tallinn, and at the same you reach Riga just in time to check in and go to bed). Each seat also has its own screen with movies, games and music!
Riga:
Continuing our journey southward, we arrive in Riga, the vibrant capital of Latvia. This cosmopolitan city boasts a rich history reflected in its stunning architecture. Begin your exploration at the UNESCO-listed Old Town, where you'll encounter magnificent landmarks like the Riga Cathedral and the House of the Blackheads. Stroll along the Art Nouveau district, home to an array of ornate buildings showcasing this architectural style. Immerse yourself in local culture at the Central Market, housed in five former zeppelin hangars. Don't forget to visit the impressive Riga Castle and the National Library of Latvia. Make sure to not miss out on the cat house either – there is a real cool story behind it.
Highlights: Writing this I notice that a lot of our highlights include food and drinks. Searching for some local Latvian food resulted in us keep getting Russian restaurants suggested as the place to go. We ended up in the restaurant Old Traditions and we loved it. The service was extremely friendly, the food delicious and their "greetings from the chef" was horseradish vodka! We also loved the Cynic bar for cocktails and the Herbarijs for coffee and dessert.
Our impression: On our way from Tallinn to Riga we noticed that the country appeared to be relatively poor, with a lot of damaged houses. But the scenery was very nice, with views of forests and the sea along the way. Riga as a city was a nice surprise, as it is much prettier than expected. The prices are similar to those in Slovenia, which surprised us a little given that their average annual wage (in 2022) is almost 10.000 EUR lower than in Slovenia. The people are a bit less friendly than in the previous two towns and it seems there are more homeless people. The highlight of the town is most definitely the numerous lovely bars and restaurants. I also loved the National Library which anyone can visit – you just need to leave all your belongings in a locker and register at their counter.
Accommodation: We stayed at Mercure Riga Center for EUR 182 for two nights with breakfast included. The location is great, walking distance to all the important attractions as well as the bus station.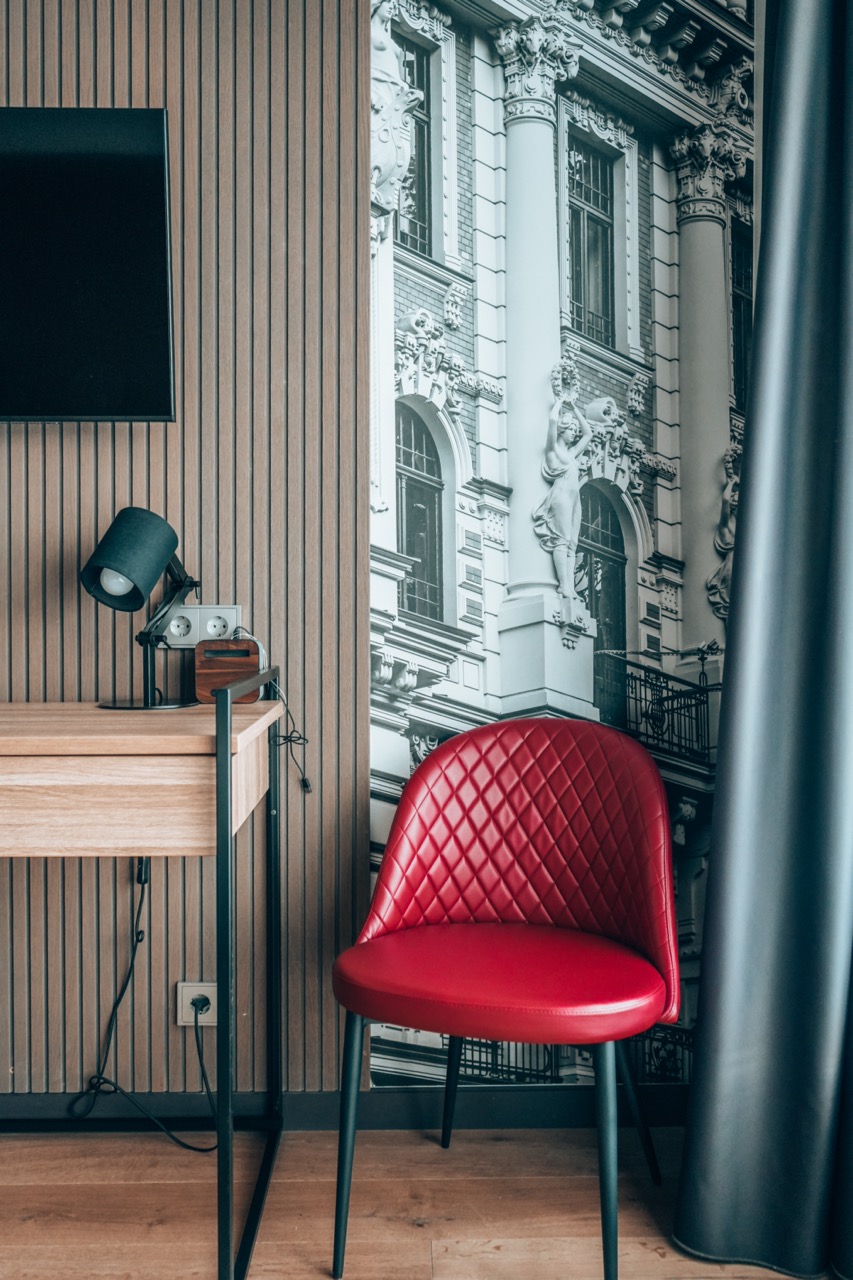 Transport to Vilnius: Having made all the research for the Tallinn – Riga trip, LUX express was now an obvious and easy choice. The bus line we chose offered even more comfortable seats (which obviously I chose) with even more legroom and additional space on the armrests. The price was EUR 28 per person for a 4-hour trip.
Vilnius:
Our final stop takes us to Vilnius, the captivating capital of Lithuania. Start your adventure in the UNESCO-listed Old Town, where narrow cobblestone streets wind their way past Gothic and Baroque architecture. Explore the magnificent Vilnius Cathedral and the Gediminas Tower, which offers breathtaking views of the city. Discover the mysterious Užupis district, known for its bohemian atmosphere and its self-declared independence. If you have the time, make sure to make a day trip to Trakai, a lovely town just a 30-minute bus drive west of Vilnius, with a castle on the island. I spent quite some time trying to find a way to get there (since not even Google maps will offer you the correct lines), so here it is: go to autobusubilietai.lt and search for a trip between Vilnius and Trakai. It offers all the bus options stoping at the Trakai station with some even offering an online purchase of the tickets. If such option is not offered you can either ask at the station if you could purchase the ticket there, otherwise you can always purchase it on the bus. The castle is a good 2km walk from the bus station through a lovely town also called Trakai.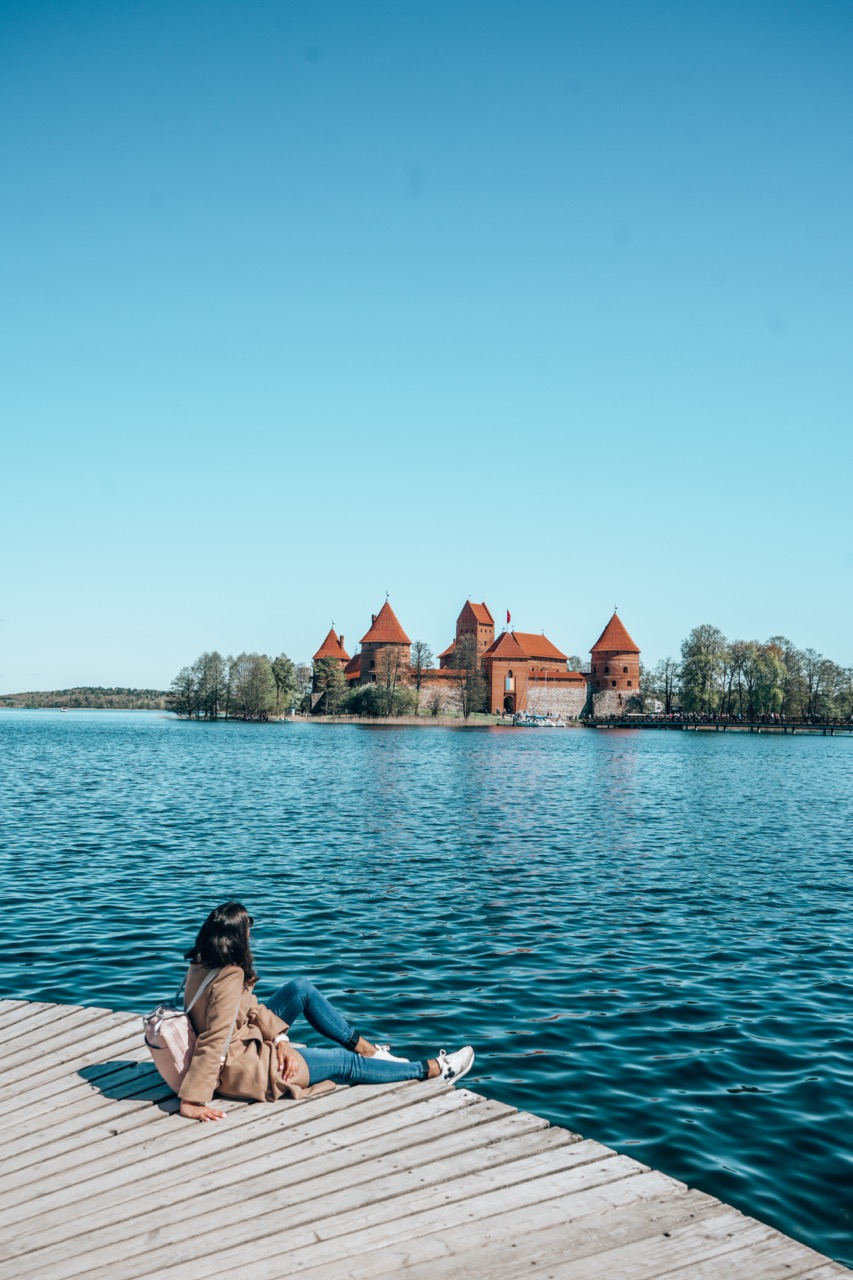 Highlights: My favourites again are all about food – brunch at KAVOS era and cocktails and dessert at the most beautiful flowery cafe called Augustats & Barbora love stroy cafe. I also LOVED all the entryways to the numerous cafes and restaurants all decorated with a bunch of flowers and other decorations.
Our impression: Of all the cities we have visited on this trip, Vilnius was our least favourite. The city itself is lovely and has many cafes, decorated with a bunch of flowers on their entryways. The people, however, are often quite rude (both on the streets as well as in restaurants), egoistic and you can easily detect the influence of the country's past. Another fun fact – you can't buy alcohol in stores on Sundays after 3 p.m.
Accommodation: We stayed at the Radisson Blu hotel for EUR 263 for three nights without breakfast.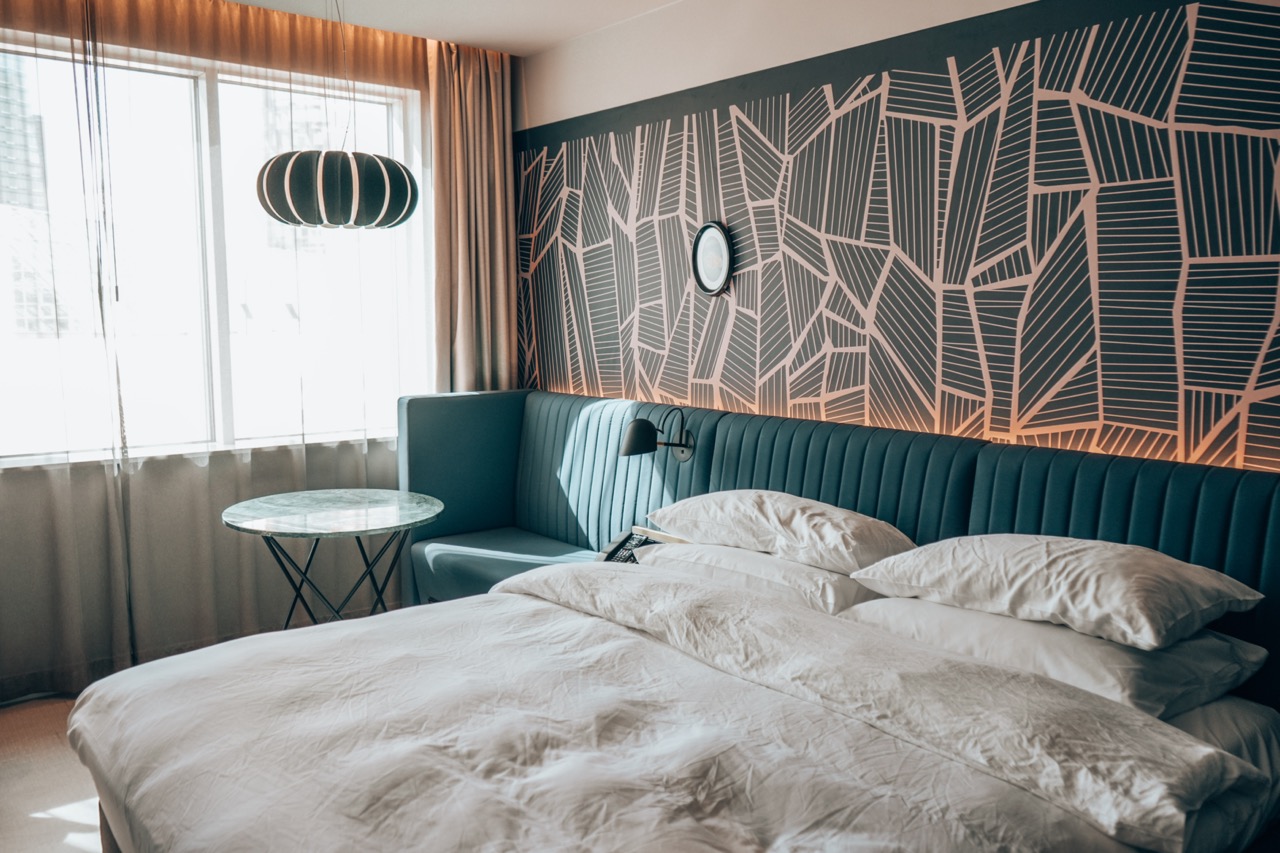 Conclusion:
The Baltic region offers an extraordinary blend of history, culture, and architectural marvels. From Helsinki's modern design to Tallinn's medieval charm, Riga's architectural wonders, and Vilnius' enchanting Old Town, this journey through Helsinki, Tallinn, Riga, and Vilnius promises an unforgettable experience. Embrace the rich heritage, explore the vibrant cultural scenes, and immerse yourself in the Baltic's undeniable allure. 
Overall, we loved our trip but at the same time, it is unlikely that we will repeat it anytime soon (meaning – we didn't LOVE it as much as we love Scotland :D). The trip cost us EUR 1.000 per person including plane tickets, parking at the airport, accommodation, transport, food and tickets to castles, museums, etc. Could we have spent less money? Yes, especially if we would have stayed in cheaper hotels or hostels, but since hotels are an important part of our experience when we travel, it would be a shame not to spend a bit more money and really enjoy. What surprised us the most was the price of food which was quite high given that some of the countries we visited have a lower living standard than Slovenia.