OK, so you've decided you want to go to Scotland and you're all ready and familiar with my 10 tips for travel in Scotland. You also know that you have a good 7 days of time to see the most of Scotland, so here's where I come in with my week in Scotland travel guide (itinerary) or how to get the most out of your 7 days in Scotland.
Day 1:
Arrive late night at Edinburgh airport. Pick up your rented car at Sixt (or other rental company) and drive to the nearby hotel – I suggest Holiday Inn Express since it is a 3 minute drive away, you always know what you get and the rooms are clean and modern. We're not fans of their breakfasts, but that's maybe because of the English breakfast, not Holiday Inn Express in general. Well, at least you get an excuse to eat a croissant and Nutella for breakfast.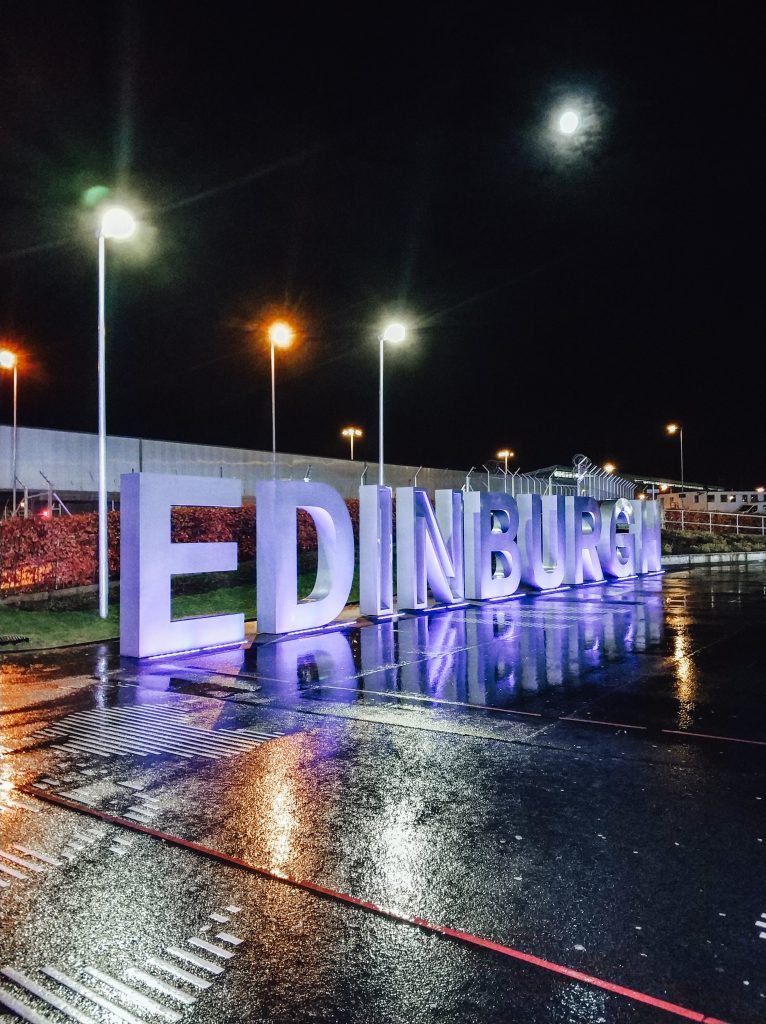 Day 2:
Start your day early, and plan to finish your breakfast and get moving by no later than 8:30 a.m. local time. It won't be all bright yet, but you don't need full daylight for the driving and it will save you some precious minute of sunlight to explore.
Drive north towards Inverness. The road will mostly be highway, so there won't be many nice views, but you'll get to that. We decided to drive straight through Inverness and south along Loch Ness. We didn't see Nessy, but we did go see the Urquhart castle – admission costs 9 GBP per person, and we personally think it's not worth it. You can see the castle and the lake from the parking spot and take nice pictures.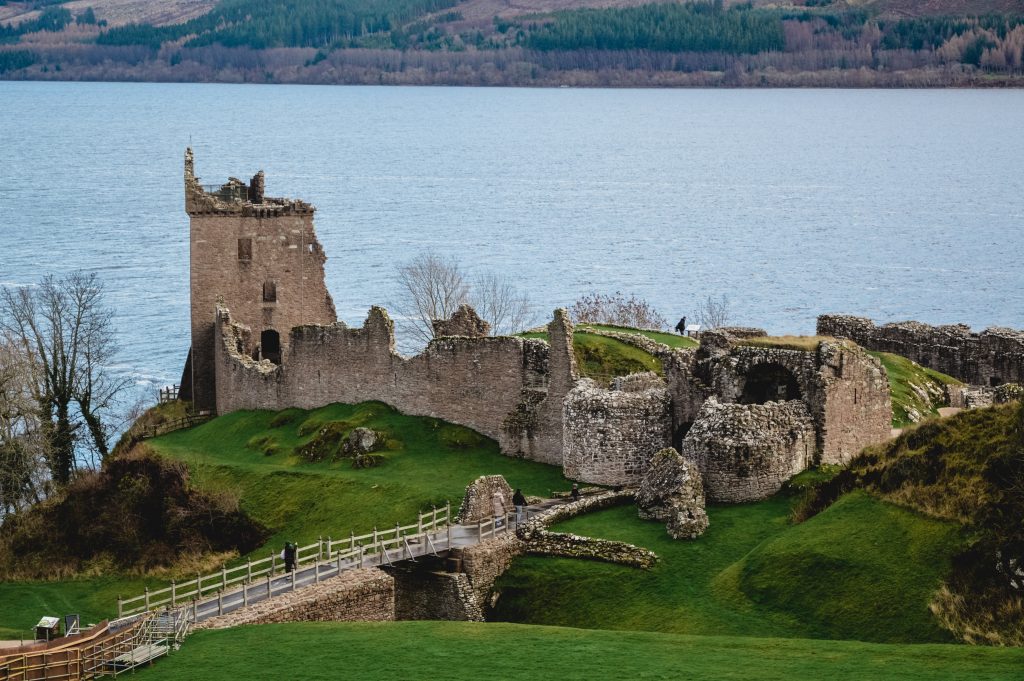 Return back to Inverness, but take a different road this time – take a sharp left at some point (not far from the castle), turning towards Abrichan (just put it in the navigation system) – it will take you on a narrow, country road, with breathtaking views, farms, and some sheep, and bring you to Inverness.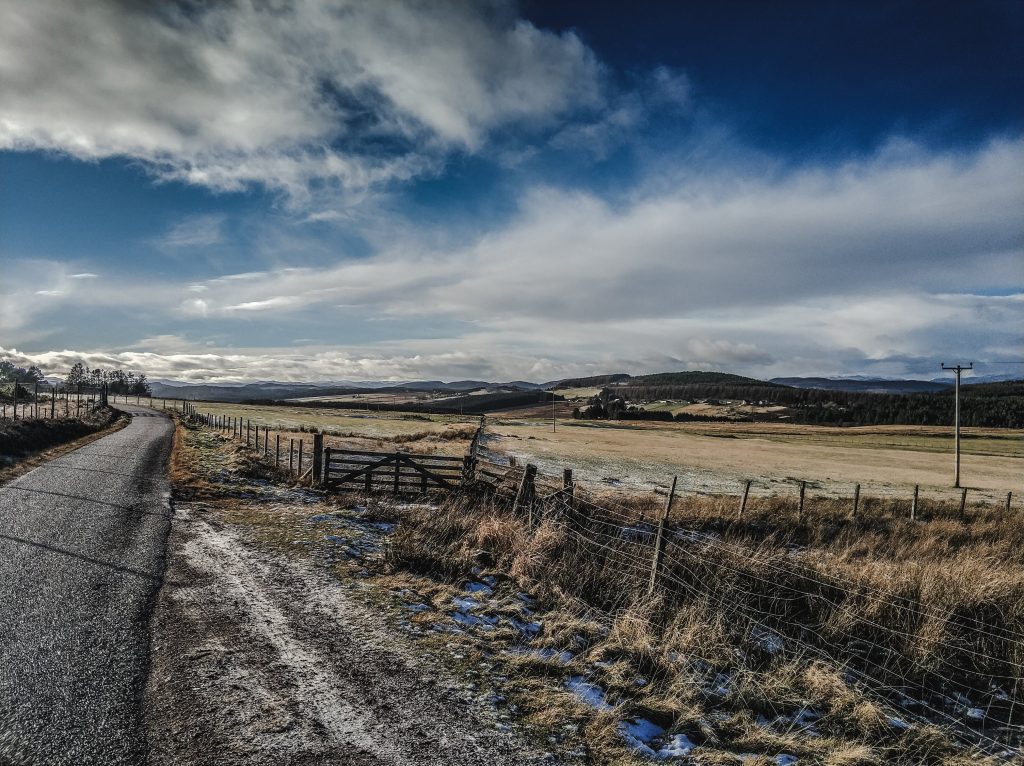 Inverness is full of lovely churches and has a castle, so do take a stroll around the city before it gets dark. For lunch, grab the all you can eat buffet at Jimmy Chang's (I know, I know, you should be eating local when you travel but Scotland is all about fried food and you'll have plenty of chances to eat that during your week there).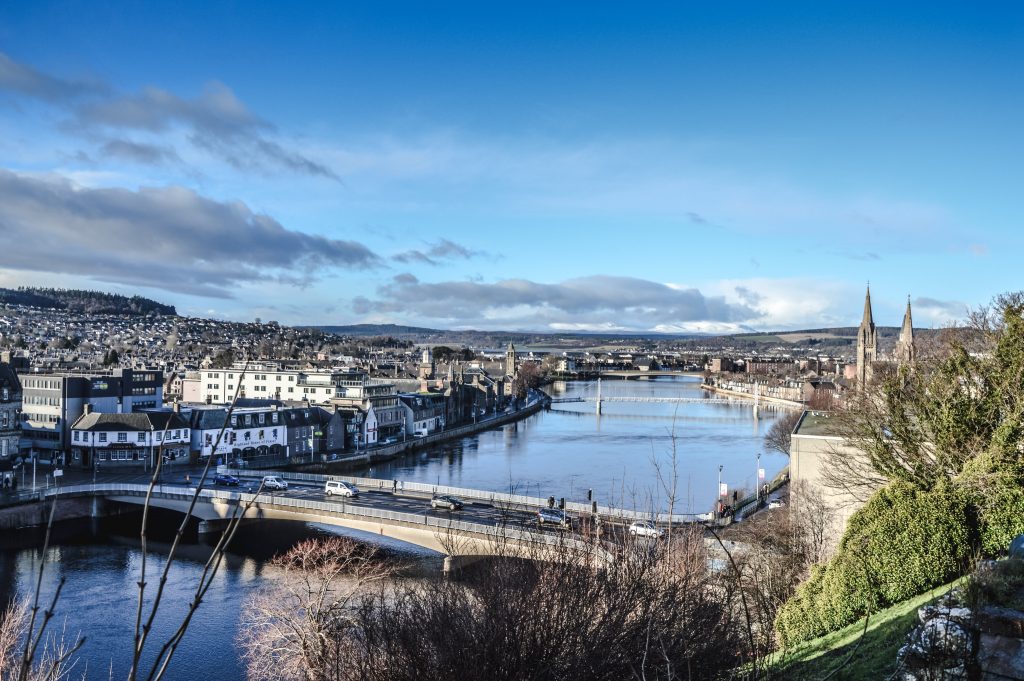 Finish the day at the Castle Tavern and try the Haggis neeps and tatties – you might not like it, but try it. Spend the night at the Glen Mhor hotel, which is a lovely hotel right by the river.
Day 3:
Start the day even earlier, since you have a long day, full of amazing views and unexpected stops in front of you. You're going to Isle of Skye! (we started our drive at around 8 a.m.)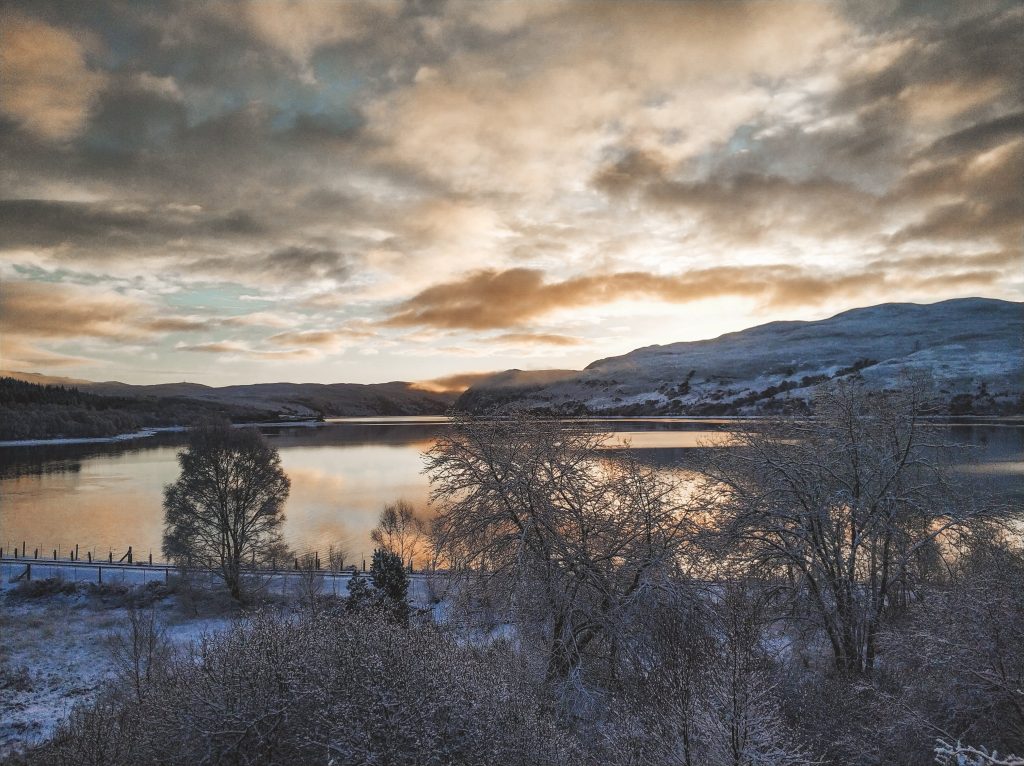 Take the northern one of the two options offered by Google Maps, and set the destination to Eilean Donan Castle. It's a 2 hour drive with some quite awesome views. Bonus: you'll even get some sunrise shots, because you'll be up so early. The Eilean Donan Castle is just before the Isle of Skye and it's a stop worth taking. Take a few pictures, a video for the Instagram, and continue your way to the Fairy Pools (no pics of these, since it was pouring rain (just about the only hour of the whole week we were there), so we didn't risk it).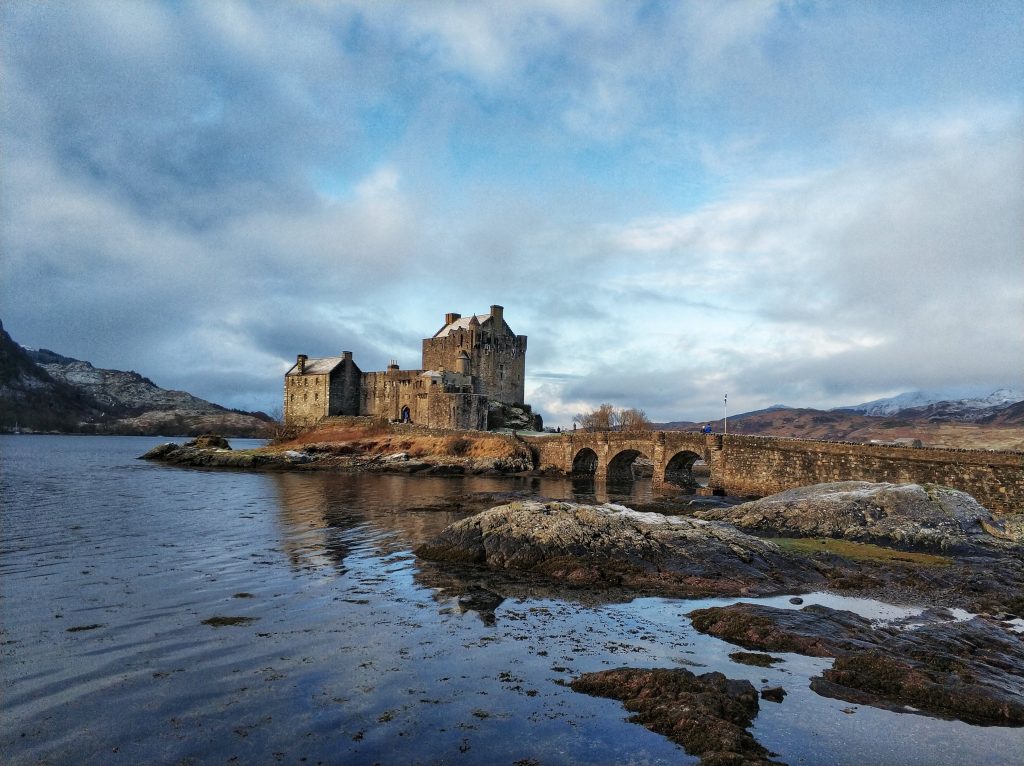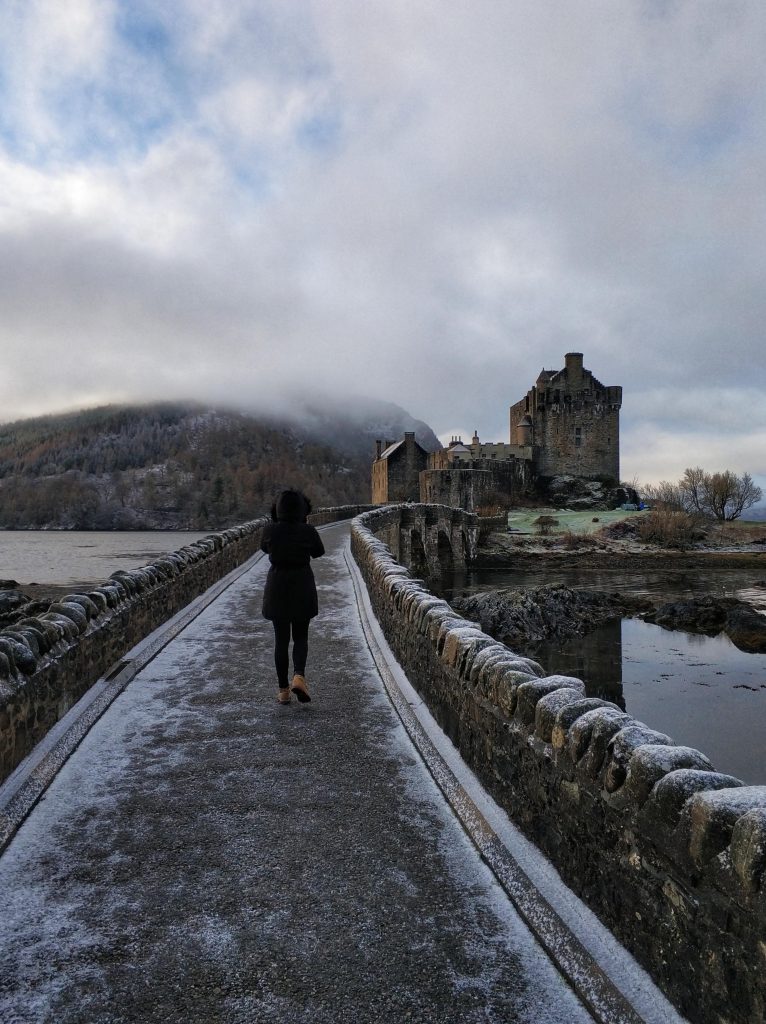 Continue your way to a little port town called Portree – you'll pass the Sligachan Old bridge, where you can take a few cool pictures as well. Portree is home of the only high school on Isle of Skye, and the place to be, if you want to see cute little colorful houses, the sea and a huge mountain rising in the background. Grab a fish and chips at the Caledonian Cafe and you're ready for the next adventure.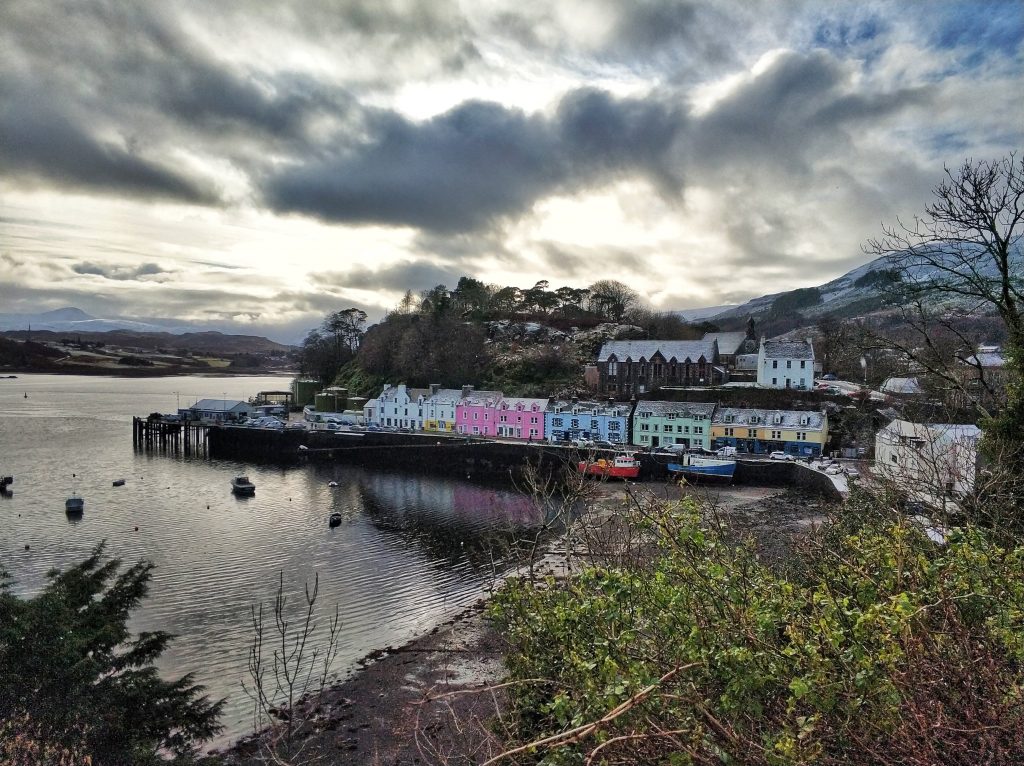 Set the destination to Neist Point lighthouse, and the navigation system should take you to a narrow road (sorry, I can't give you any more details on how to find it, because the navigation system just took us there), all snowed in, if you're lucky, with sheep crossing. You'll park at the top of the cliff and take a walk down to the lighthouse. If you start from Portree at around 2 p.m. you should just catch the sunset when you get to the lighthouse (mid-January).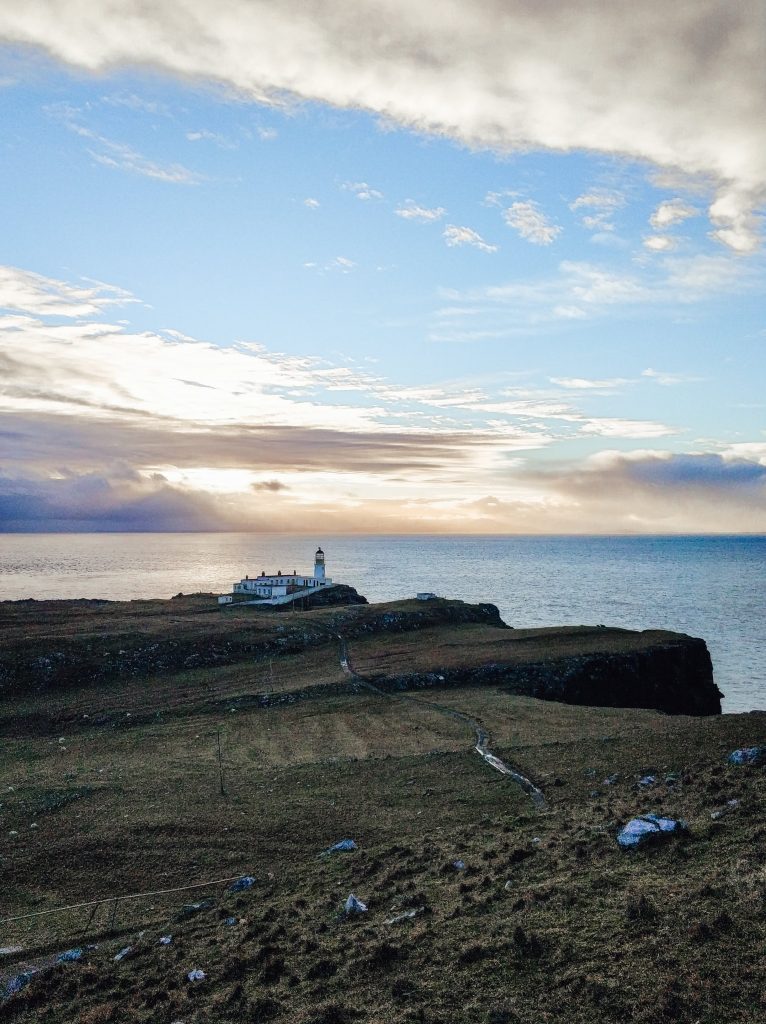 Continue your way back to Broadford and spend the night at Dunedin (Airbnb), with a lovely couple full of travel and Braveheart stories (spoiler allert: it was filmed in Ireland and they use Irish bagpipes. The nerves!).
Day 4:
Arrange your breakfast to start at 8 a.m. and make sure your lovely host prepares you some porridge with brown sugar and whiskey. It really is delicious! Continue your way to Armadale (25 minute drive) where you should be no later than 30 minutes before the ferry departs (make sure you book the tickets in advance, since we were almost left at the harbour because we didn't – the ferry is small and only runs once in the morning in the winter – check the timetable here). Once you get to Mallaig (30 minute ferry ride), buy some food and drinks at the Co-op just outside the harbour, and make your way to Glenfinnan.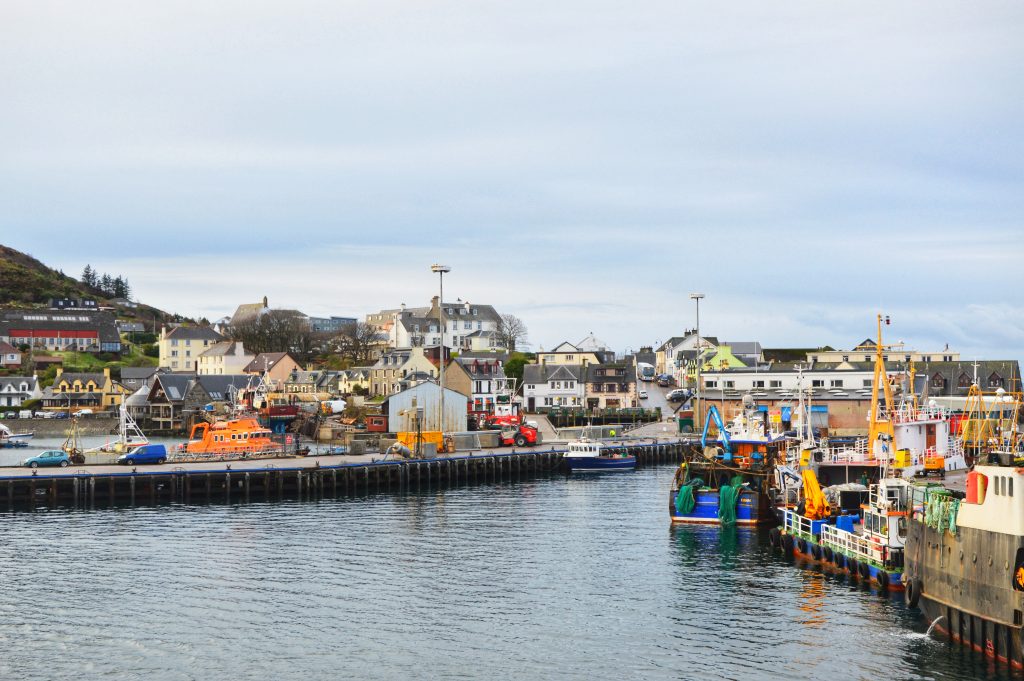 Why Glenfinnan? Because you can see the famous Glenfinnan viaduct there – the bridge over which the Hogwarts express took Harry and the others straight to Hogwarts. You can get all the way up to the viaduct (the left side if you are looking up at it) and you'll see a small door there. Open them, get in, close them back again and take a short walk uphill. Now turn around, and enjoy the view. No drones, though!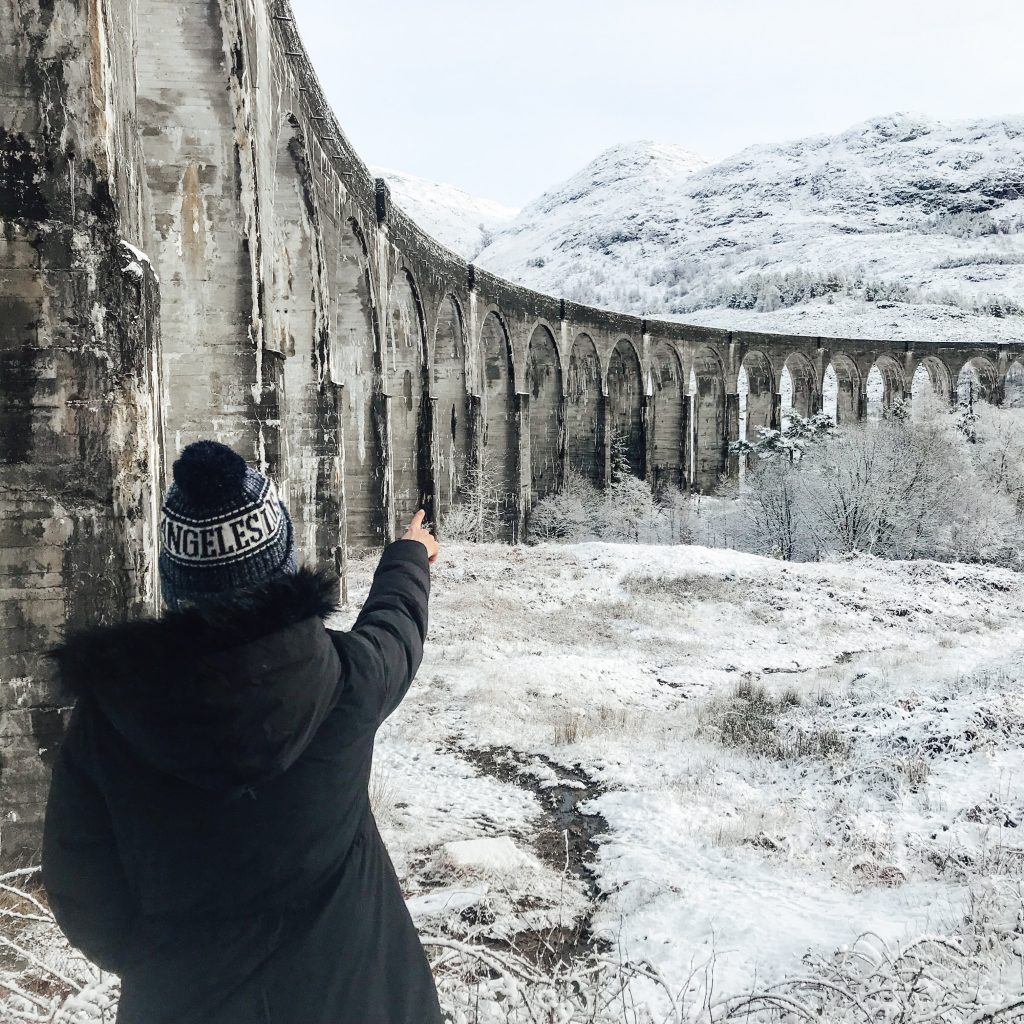 Sit back into your car and continue to Arrochar, a small village in the Highlands, Loch Lomond and the Trossachs national park to be exact, where you will spend the night. While there is not much to do in Arrochar, the Lochside Guest House is super cute, and the next door pub serves cheap whiskey and delicious chicken fingers. Plus the prices are location appropriate and you'll stay right beside the lake.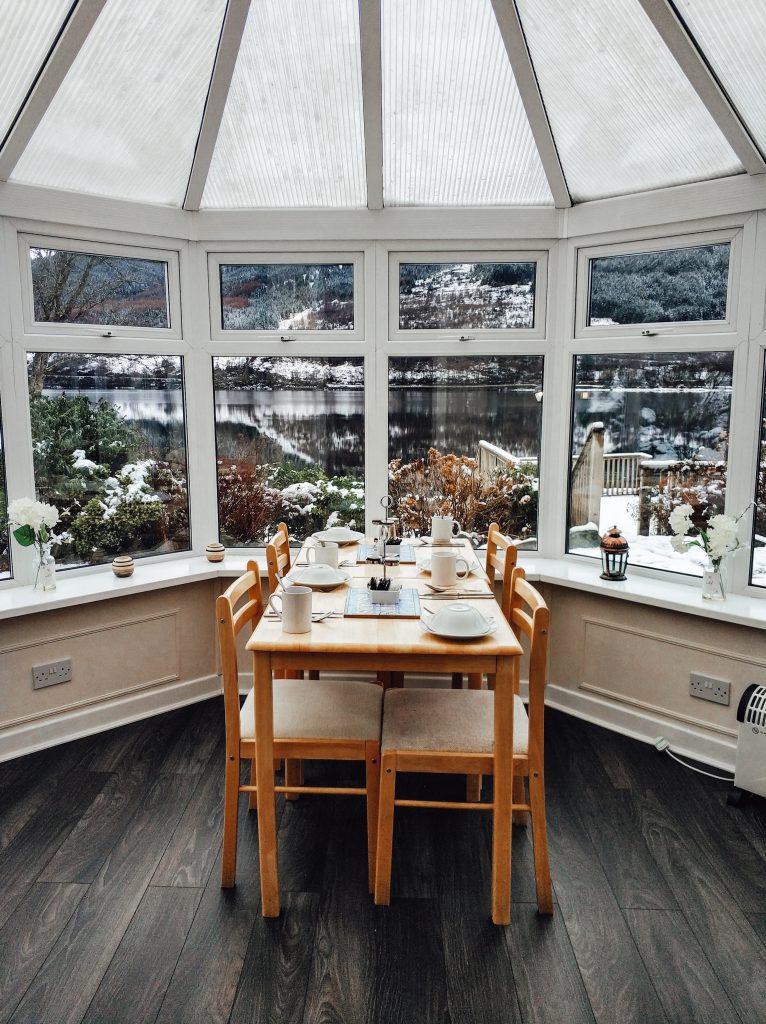 Day 5:
Day 5 is reserved for castles. Order your breakfast at 8 a.m. again, enjoy the cute little winter garden they use as the breakfast room, and get going. You have at least 4 castles to see today. First drive up to the Inveraray Castle, which was also featured in the Downton Abby serie. It's closed in the winter but you can see it just fine through the fence (and take pictures of it with a drone, for example).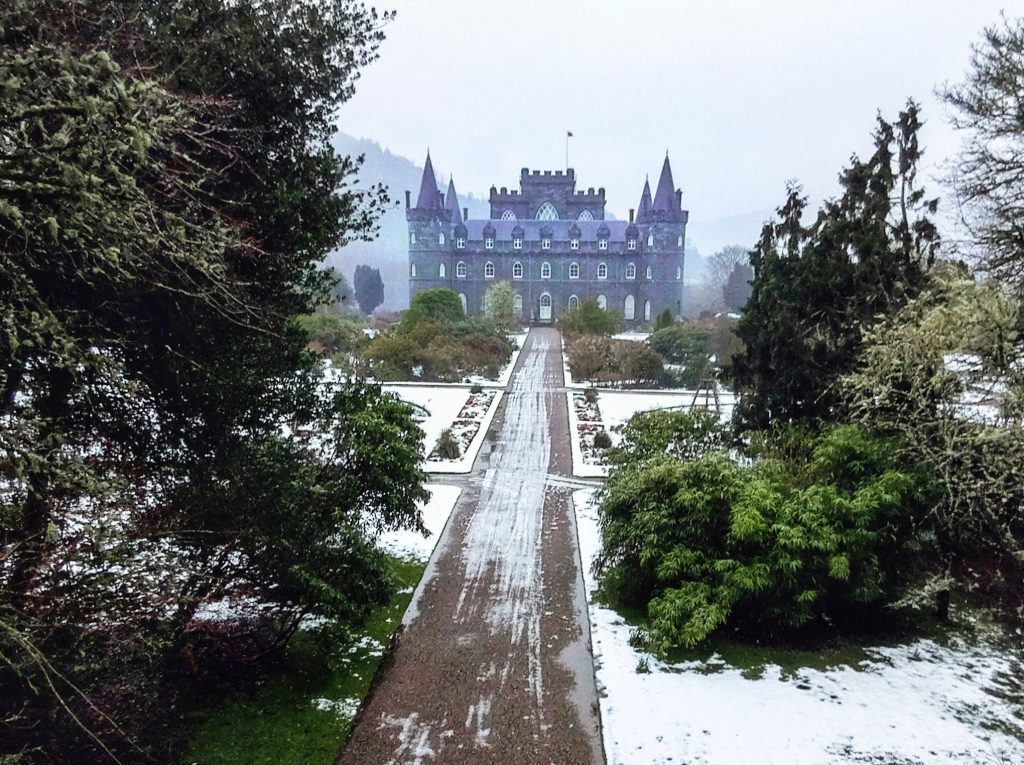 Next is the Kilchurn castle; a magnificent castle that is half in ruins today, but not because of some big battle, but because it had such bad luck that it had been struck by lightning. I wonder how big and powerful this lightning must have been!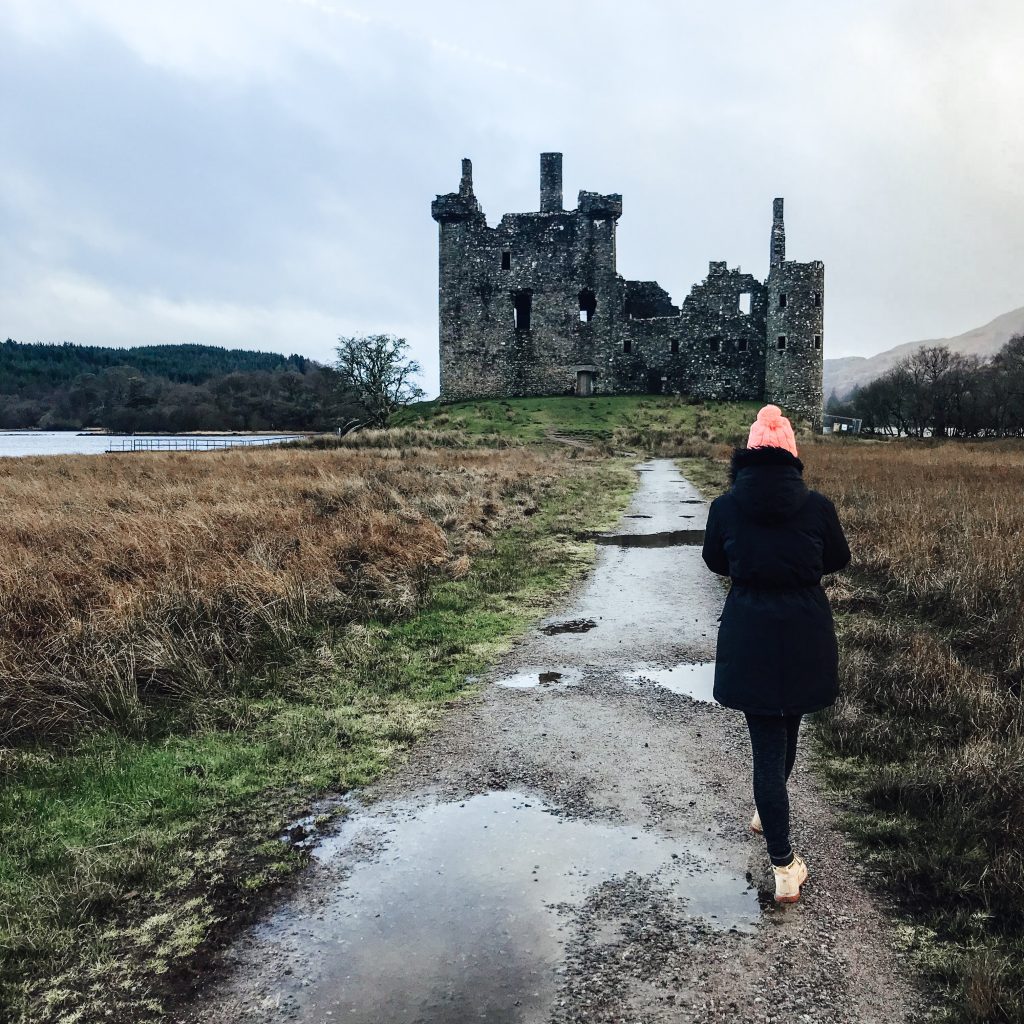 Next stop: Doune castle. It's been undergoing some reconstruction when we were there (by the way, am I the only one who thinks that for some reason there is ALWAYS one of the sights you have planned on you trip, that is being reconstructed at exactly that time?), but it's still worth the stop.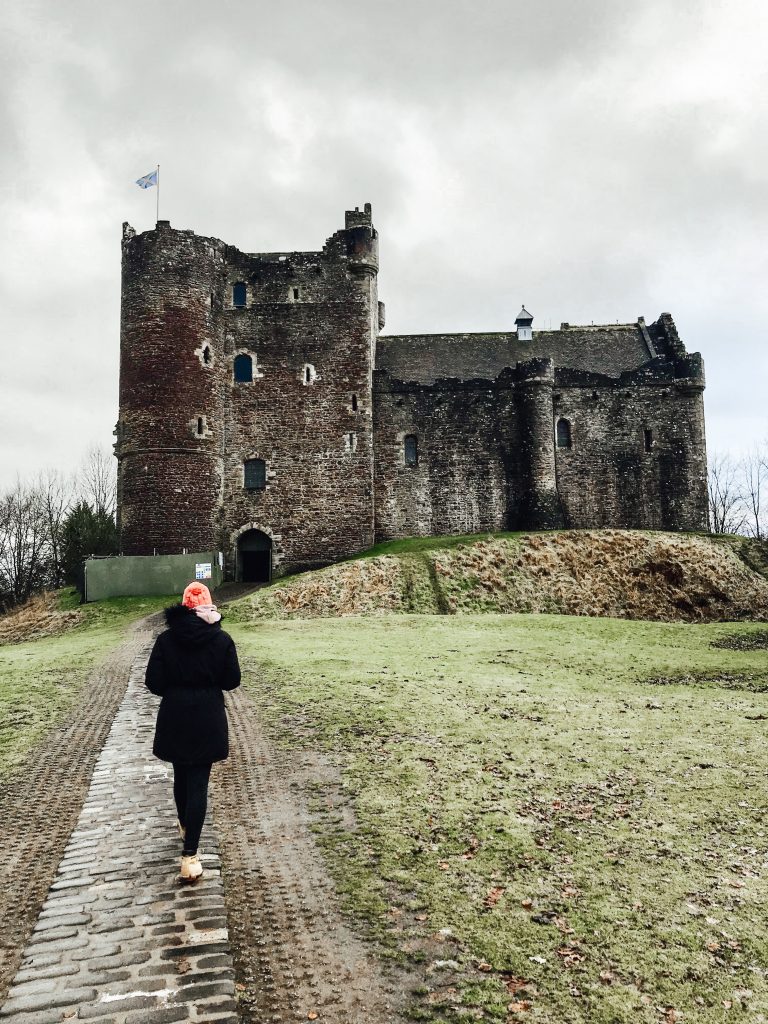 Lastly continue to Stirling, for which it is said that "like a huge brooch it clasps the Highlands and the Lowlands together". Similarly "he who holds Stirling, holds Scotland" is often quoted. It's a lovely town with a castle on top of the hill and should definitely be on your list. Just take a walk around the town and allow yourself to get lost. Finish the day at a hotel, somewhere surrounding Glasgow (to get lower prices; can't recommend a hotel though, since our choice wasn't really the best (check my previous post to see which hotel)) or just spend the night in Glasgow.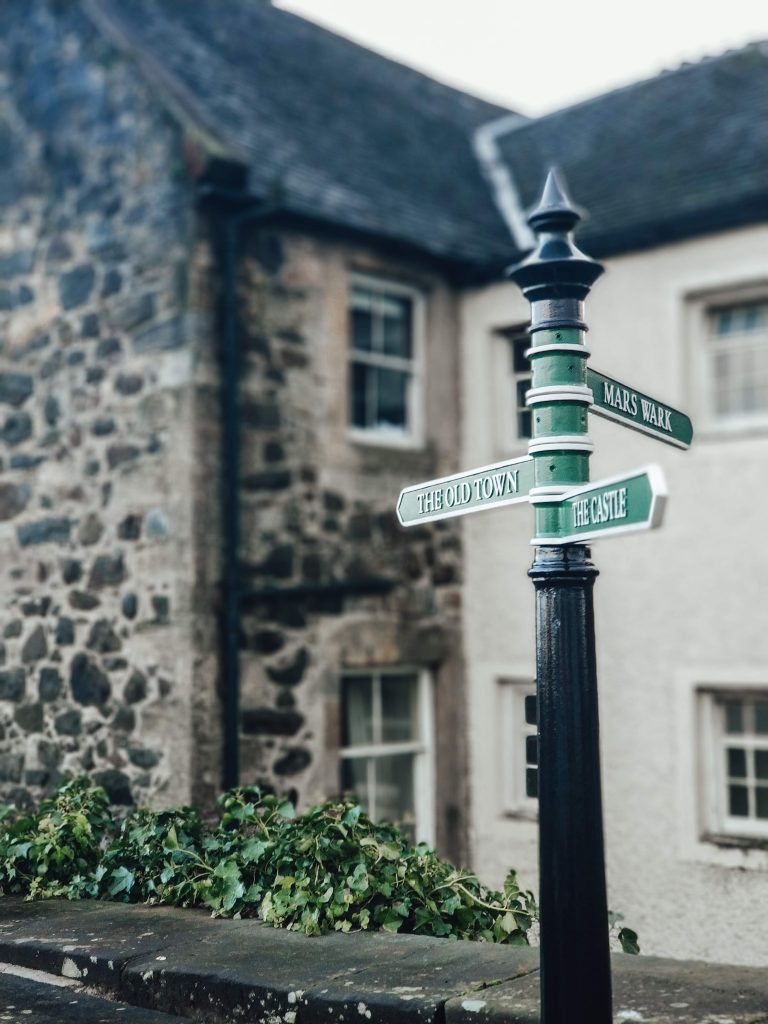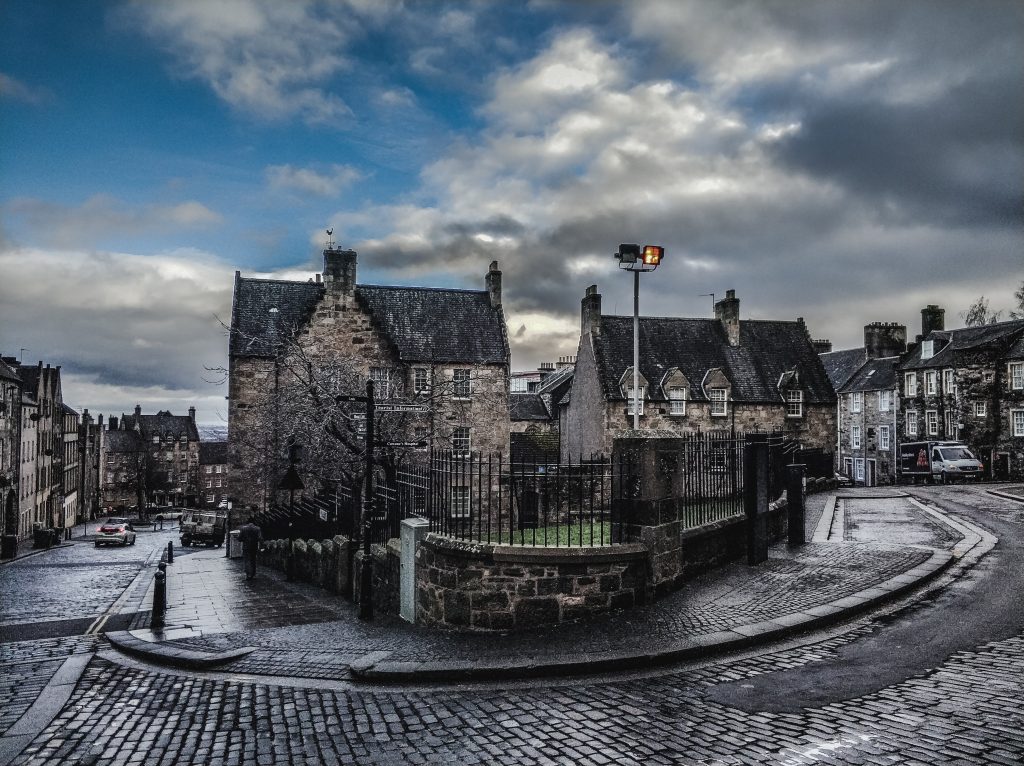 Day 6:
Time for Glasgow and its surroundings. We haven't spent much time in Glasgow, because the weekend was reserved for the Flag Football tournament, but we did have some amazing pizza there, so make sure your lunch is at Paesano Pizza. We both agreed it was one of the best pizzas we've ever had and we've had quite a few. Otherwise, Glasgow is quite a big city, more modern, and full of amazing street art and shops, so that should keep you busy all day.
Graffiti in Glasgow
Spend another night in Glasgow or somewhere as close to East Kilbride as possible. Why? Because they have a super cool pub called The Kittoch – Hungry Horse with affordable G&Ts and some pretty delicious food.
Day 7:
Drive straight to Edinburgh after breakfast, to get the most of the day there. It's the sweetest city with tones of cafes, restaurants, shops, and lovely corners. We stayed at the Holiday Inn Express – Royal Mile which has the perfect location for exploring the city on foot. It's just a short walk to the castle which offers some amazing views (we didn't go in this one either, because the entrance fee was 15 GBP per person and we rather spent that money on a really delicious gin at the airport the next day). There are some cathedrals, a ZOO, and a Harry Potter street (the Victoria Street, which is said to be the inspiration for the J. K. Rowling's Diagon Alley), so you can have a busy day. We had dinner at an Indian restaurant, Red Fort, and their buffet was quite delicious (plus it includes a drink, coffee or tea and ice cream).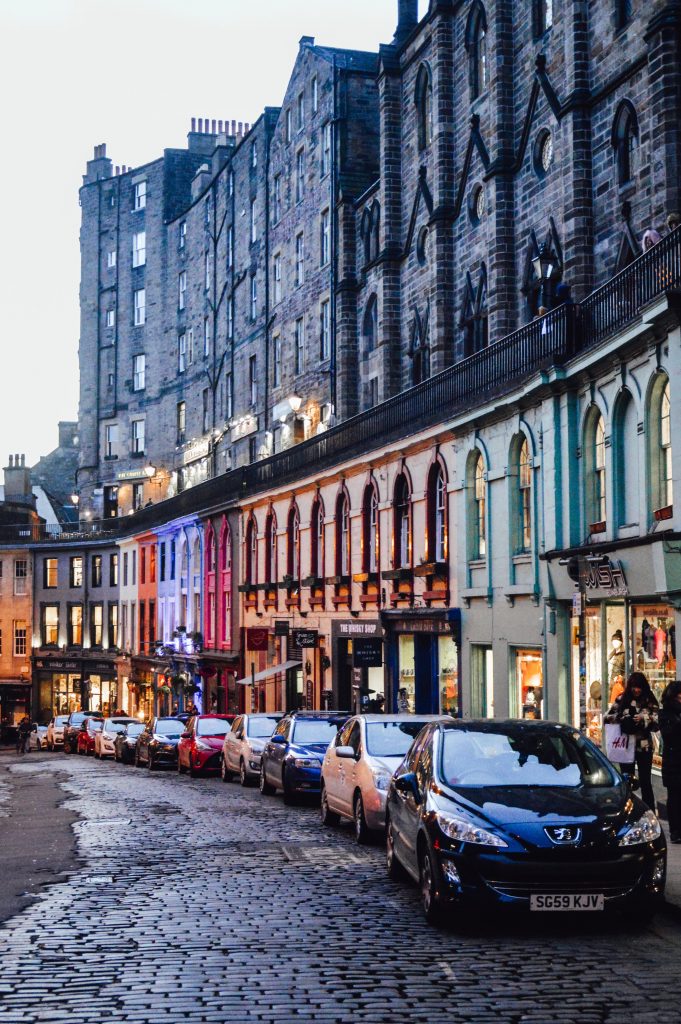 Day 8:
Almost time to go home. But not just yet. After breakfast, which doesn't have to be so early today, sit into your car and drive outside Edinburgh. You'll get some lovely views, plus you'll be closer to the Edinburgh airport once it's time to go. Whether you've watched the Mary Queen of Scotts movie or not, you will want to see Linlithgow palace where Mary was born. Take a stroll around and read the stories, and then head back to the airport.