1. Plan ahead
London is a huge city and if you only have a good two or three days there, you really really need to plan ahead, divide the city into parts and see which sights and locations are close to each other and you can squeeze them into the same day. By knowing what and where you want to see, you'll also know whether to take the London Pass (point 3) or not.
If you plan well, you'll be able to visit one or more of the amazing markets, such as The Columbia Road flower market, the Broadway market and the Duke of York Square market (check the opening times online). We didn't get the chance to visit those because (a) it was raining when the flower market was open, and (b) we were there for the NFL UK game, so that took one of the weekend days as well.
2. Go to the Old Hat pub
It might sound like a random advice for a post about general tips on weekend in London but it really is a whole experience and the best of both worlds, basically. Why? Because it's not a random, half-run-down pub but a really polished place you wouldn't even call a pub, but at the same time has all the qualities a pub must have – cheap beer and G&Ts and delicious, mostly fried food that comes in big piles and tones of side sauces and dips that don't always make sense.
Oh, and some fun moments: an old guy, sitting in his booth, watching TV and drinking beer, while falling asleep all of a sudden, still holding his beer, of course. Or two guys, hitting on the same woman, by the bar, all around 40 years old and not that attractive. You really can just sit there all day and observe the people. And drink gin of course.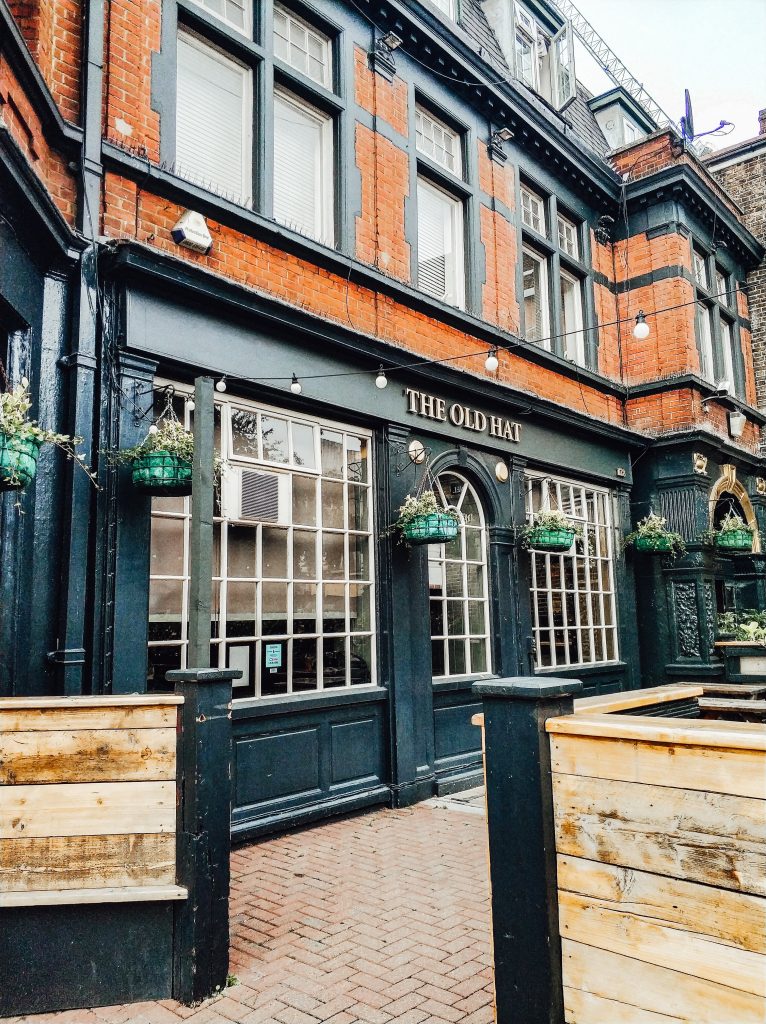 3. Take the London Pass or at least the Hop-on-Hop-off bus
The London Pass is a sightseer credits package, that allows you to visit all attractions on their list. This is why it's good to plan ahead. Some museums and galleries in London are free, so if this is on your list, London Pass might not be useful. But there's a bunch of interesting things to see that are included in the London Pass, one of them being the London ZOO. There you can even hang out with King Julian up close as they have a space where you can actually get inside the enclosure with them. Museum of toys and London transport museum are also included in the pass, for example, as well as the Tower of London.
Otherwise at least buy a ticket for the Hop-on-Hop-off bus, since they all have live guides (some of them quite funny) and you get to see London from "above" (= not riding the underground) without needing to walk for miles and miles. Hop-on-hp-off busses are a great way to get from one place of interest to the other, and they even take you across the Tower Bridge.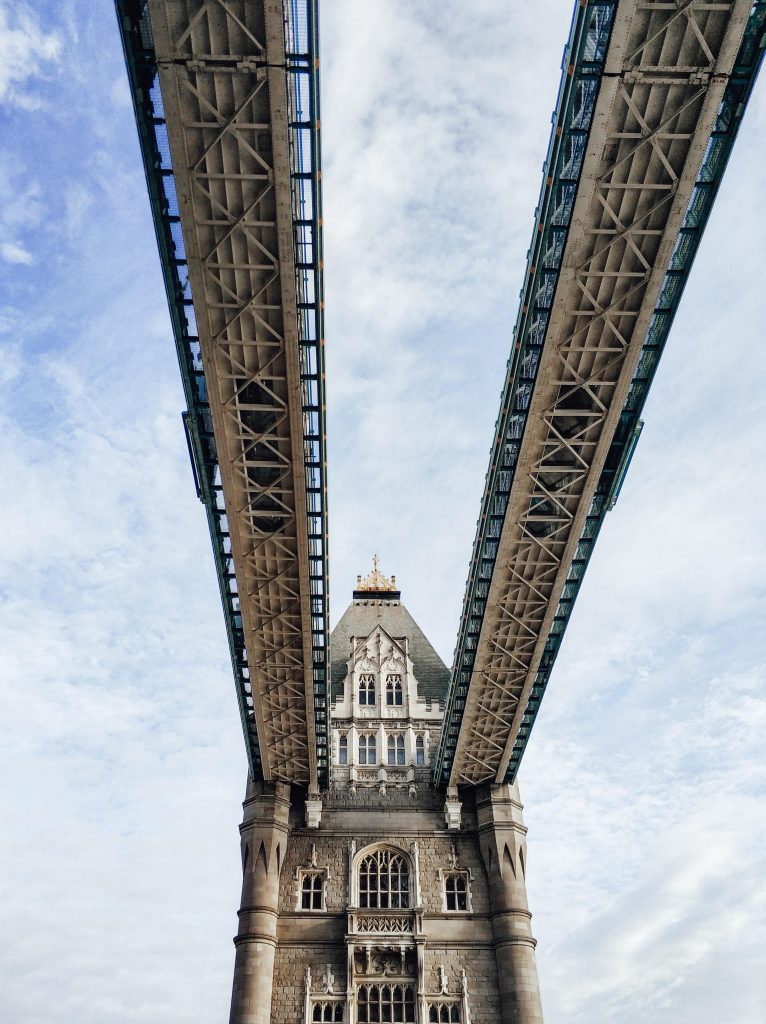 4. Visit Notting Hill
Whether you've watched the movie or not, Notting Hill is a must visit for everyone, apart from those who for some reason really really hate pretty buildings. Is there such people? I don't know, but what I do know is that the houses in Notting Hill are charming and welcoming. Maybe even to welcoming for the people who actually live there and have Instagramers standing on their front door, posing for the picture with the most likes. I didn't do that but I did take some lovely pictures of the neighbourhood from a (sort of) respectful distance.
Also nearby is the Museum of Brands, where you can see the history of packaging, brands and advertising and it's actually quite fun. Also included in the London Pass.
5. Prepare to wait
Wait for the Underground train (which run very often, not to be mistaken), wait for the hop-on-hop-off bus, wait to buy tickets, wait to get through security check and.. wait to get your picture taken at Platform 9 3/4. The platform 9 3/4 is inside the King's Cross station (which is quite obvious but the Google maps shows it almost outside the station plus at one entrance it seems like you need a ticket to even get inside the station, but you don't) – just go inside the station through the main gate and walk straight down towards – yes, you've guessed it – platforms 9 and 10, and you'll see it on the right. If nothing else, a long line of people should give it away.
You can have a friend take a picture of you for no charge or you can buy the "official" picture taken by one of the employees. No one pushes you to buy the photo, though, so that's something I really liked.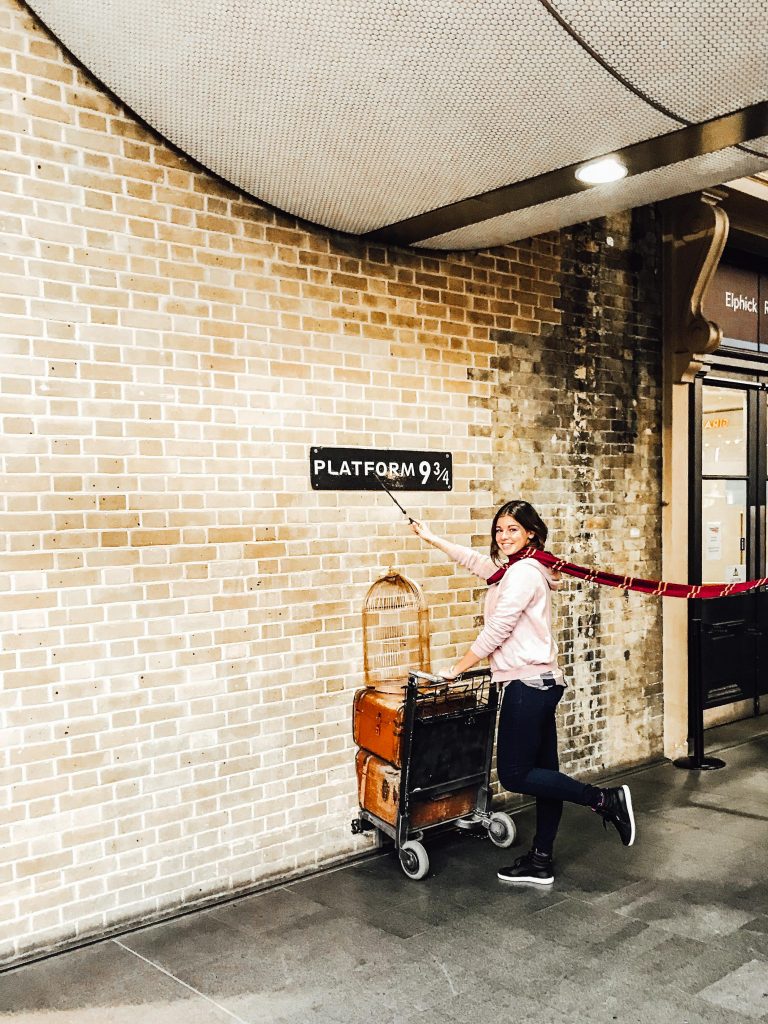 6. Eat Asian food
While trying not to insult anyone, I'm going to gently try to say that British food is not one of the best in the world. Luckily, though, London is a real melting pot which brings an amazing thing with it – loads and loads of different restaurants. While it would probably take you around 50 years to try out all the restaurants in London (for real, there were more than 18.000 in 2015) and I am far from being able to say that I am an expert in London restaurants and can suggest THE best one, I can suggest you go to some Asian restaurants with delicious food: Viet Eat and On the Bab (Covent Garden). A tip: order different small portions and share, so you can try as many things as possible.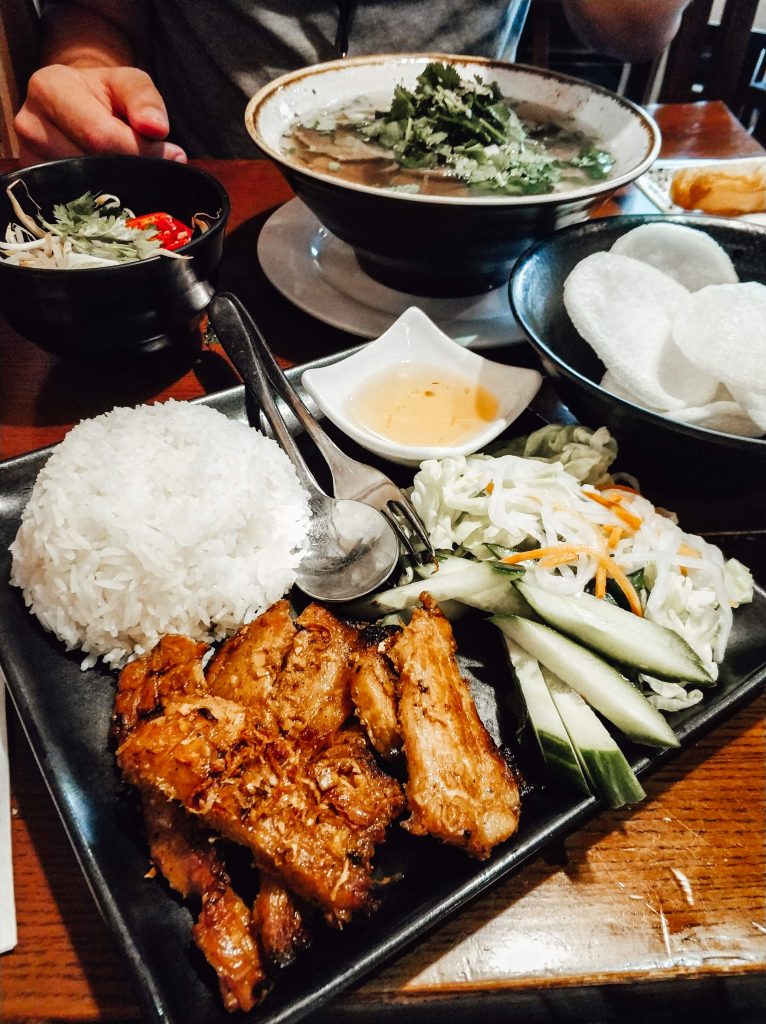 7. Visit the Beafeeter distilery
One of the "hidden gems" of London (at least for the G&T lovers) is the Beefeater distillery. It's included in the London Pass or you can pay 15 GBP for a guided tour with tasting and one gin & tonic per person. The building itself is quite stunning, don't you think?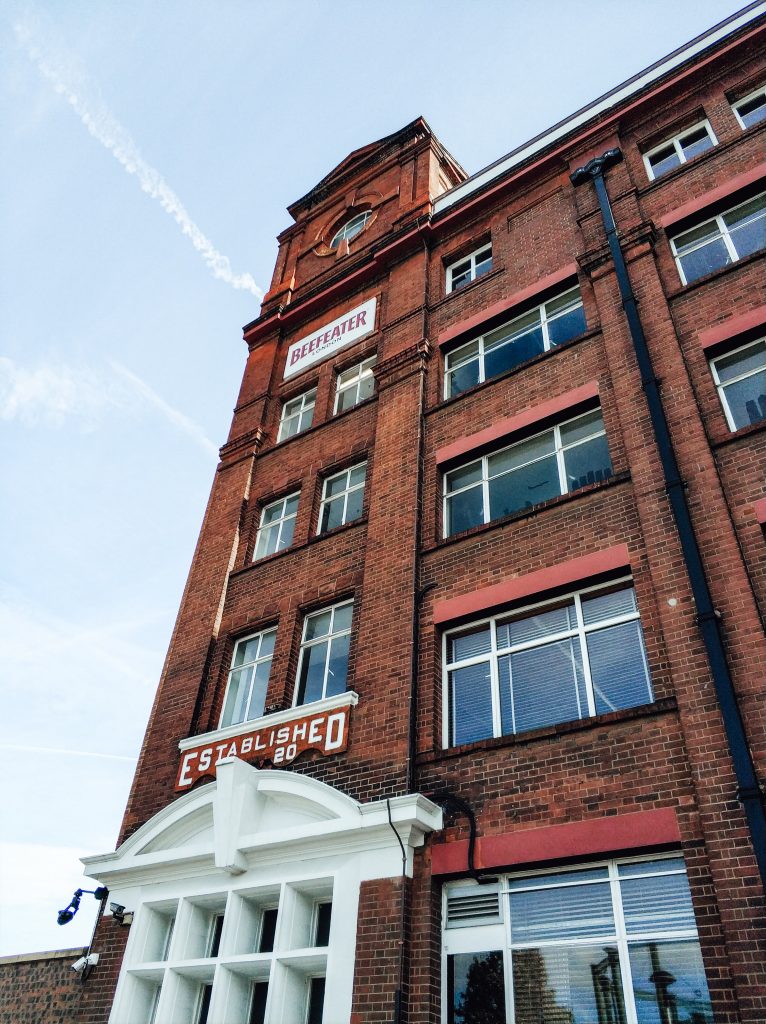 But what's even more stunning is that this is actually a quite small distillery which is their only distillery, producing Beefeater gin for the entire world. They made 35 million bottles in 2017, and what's even more impressive, only 5 people work on the actual production of the gin (so this does not include development, administration etc., of course). Yeah, you heard right, 5 people! Plus you get to taste a few shots of gin and enjoy a gin and tonic at their bar.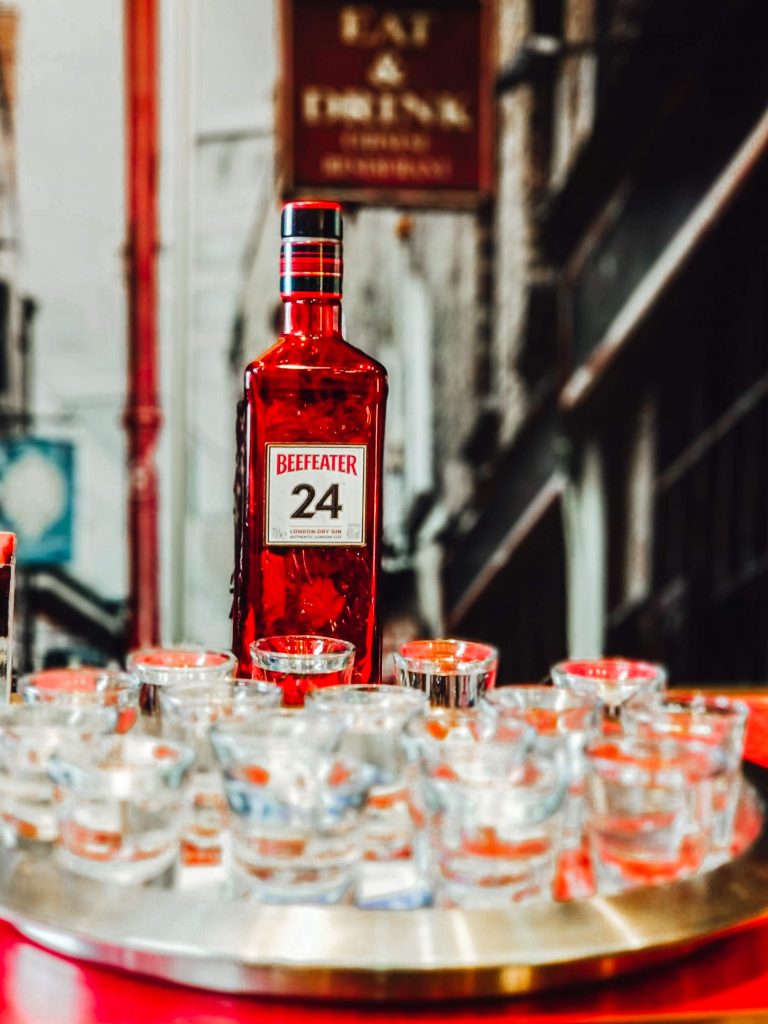 8. Get lost in the city
Just stroll around and enjoy the views. While the underground and the bus will get you almost anywhere, it's sometimes fun to just walk around and see what you can see along the way, with just a basic destination set in your navigation, but kind off ignoring it most of the time. One great route to do so is the way from the Westminster station where you can see Big Ben and the London Eye, all the way up to the Covent Garden. Walk along the river as long as you can, and you'll pass the Scotland Yard and some lovely gardens and buildings. Covent Garden is an experience as well, both in the morning when you can see it all peaceful and clean as well as in the afternoon when it's all busy and buzzing.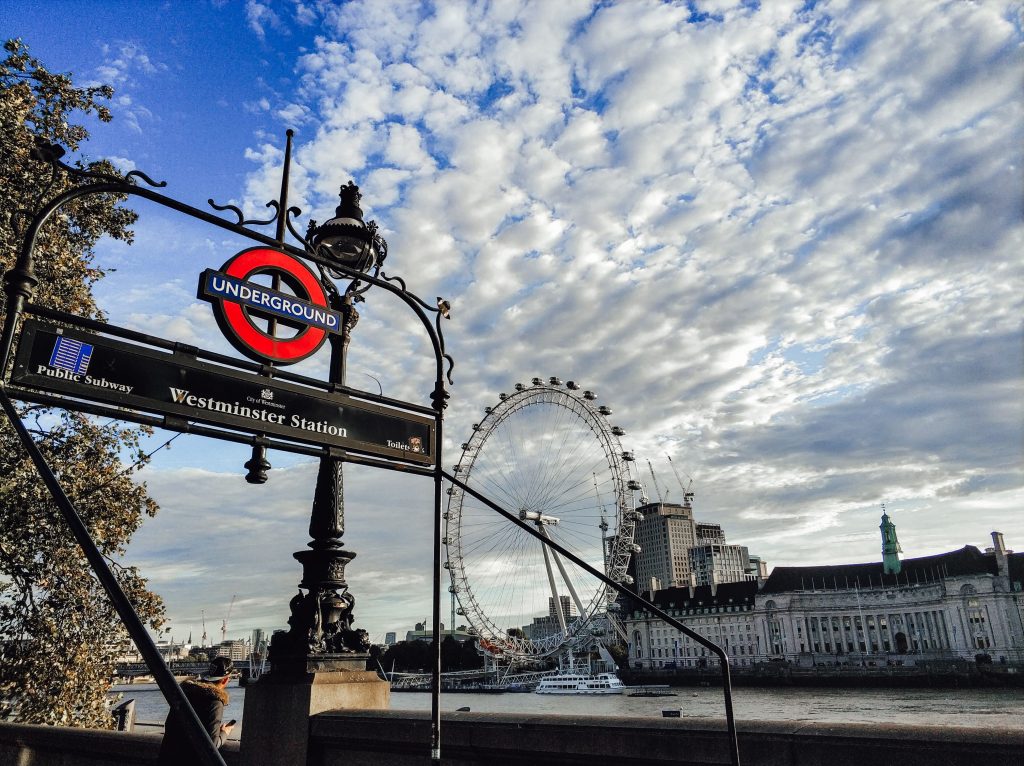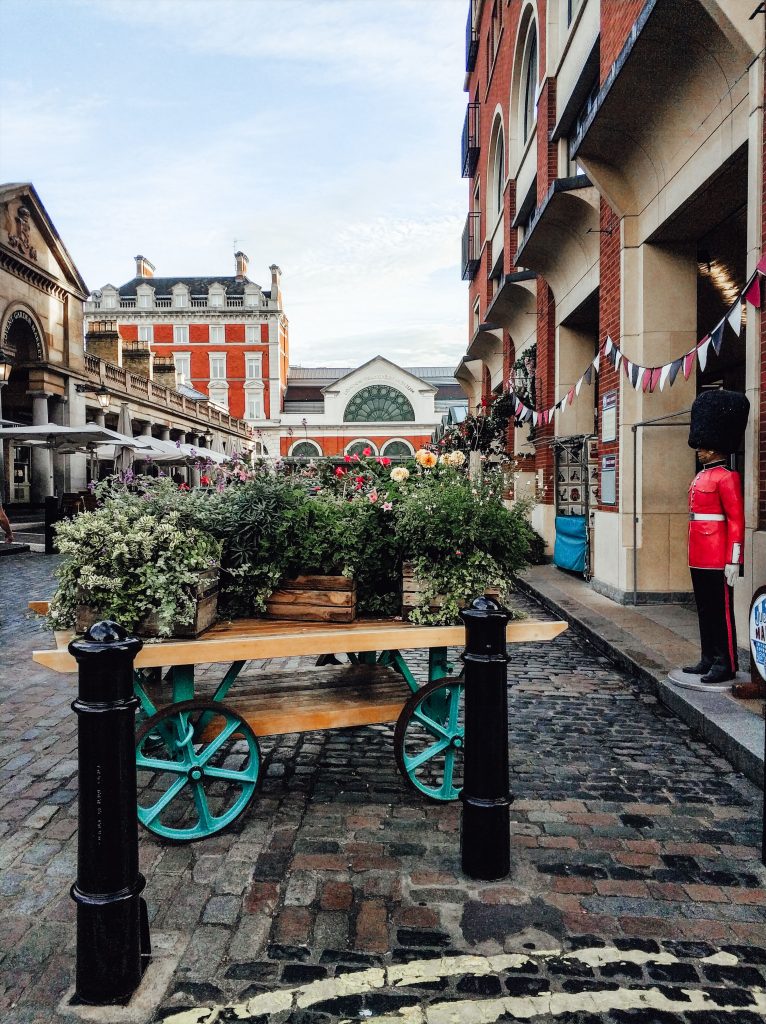 9. Visit the Old Bank of England Pub
I know, I know, another pub, but this one really is more of a museum than a pub. The pub resides in the old Law Court's branch of the previous Bank of England which operated from 1888 to 1975 and the interior is spectacular. Just order some draft beer and enjoy the views. You can just sit there all day and enjoy the little details of this gorgeous interior. And the good thing is, the pub is along the Fleet Street, where the Hop-on-hop-off bus lines drive and in the afternoon when the city is super busy and the traffic isn't going anywhere, you can just get off the bus and spend some time here instead.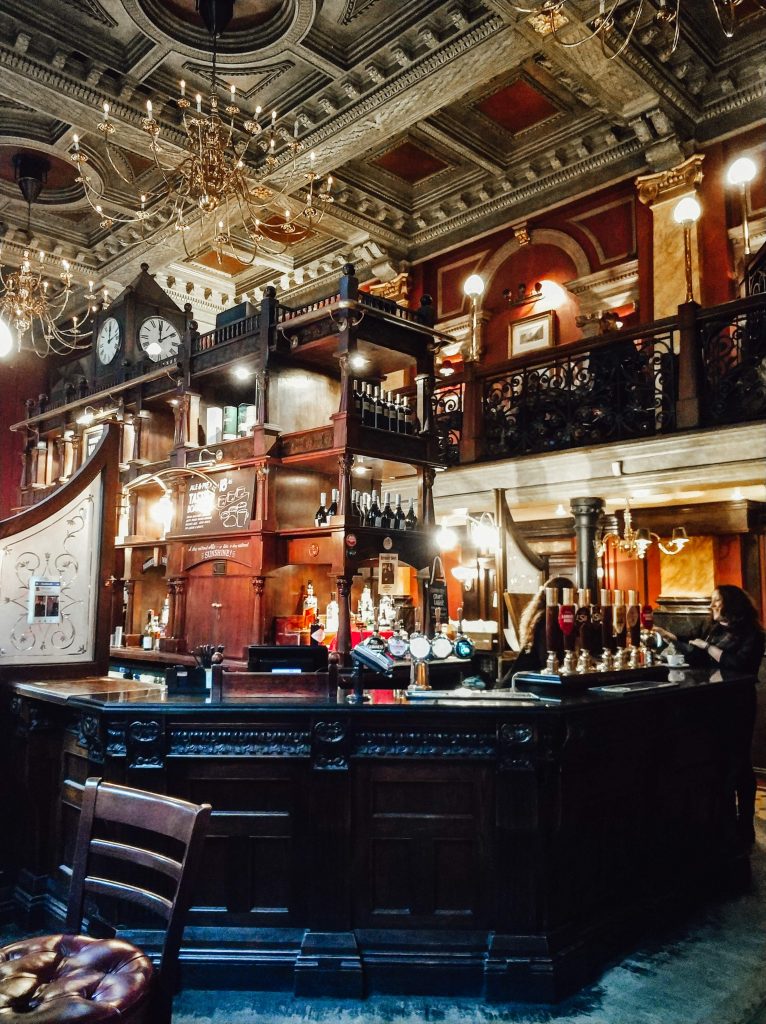 10. Don't lose your Oyster card
Just kidding, I only said that because Aljoša managed to lose it in the first hour after we've bought it. But, yeah, don't lose it. Oyster card is basically the only way to get around London with public transport, so you make sure you get it. It works both with underground as well as buses and you'll see after each ride how much money you have left. What is something most tourists don't seem to know, though, is the fact that you can get the "deposit", that you pay for the card when you buy it, back. How? Just head to one of the machines where you can top it up, and chose the return option. There'll be helpful underground employees there to help you, so don't worry. This does not work with the Oyster card that comes with the London Pass, though, since you also don't pay any deposit there. You can get the leftover money back, though, the same way as described above.