Well, actually two days, because I suggest you spend one day discovering the Douro Valley and its wines. The itinerary is set for a full three days, meaning that you arrive by plane the evening before and leave home on what is actually day 5, in the morning.
Day 1
Start your day at a normal hour (yaaay, no getting up early on vacation) because, well, basically nothing is open before 9.30 a.m. We stayed at a very central location, the Clerigos city center Studio 2 apartment, on Rua Conde de Vizela, which is two blocks away from the famous Livraria Lello (not that we got to see it, though, but more about that later) and a block away from all the restaurant and bars.
We started our day at the Zenith Porto Brunch & Cocktails where the food is really delicious, the service is fast and friendly and the prices are good. For some reason I expected Porto to be expensive, but it really wasn't! Oh, bonus points for Zenith – everything is EXTREMELY Instagramable.
Up next was a lot of walking. First we went to see the Igreja dos Carmelitas. It's so majestic. And blue. It's actually lined with tiles, a very interesting way to cover a building if you ask me, but really beautiful.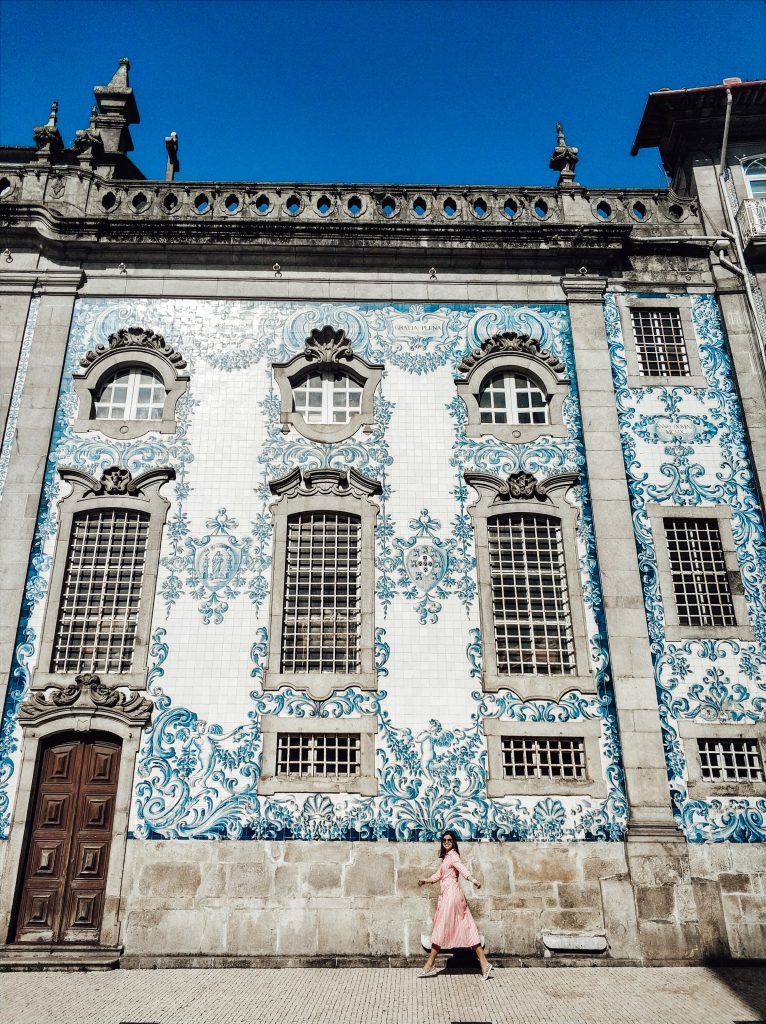 Up next was the São Bento Railway Station. It's a 20th Century railway station, covered with – you've guessed it – white and blue tiles. The station is quite busy, but worth a stop to admire the wonderful architecture. Next, and just a few blocks up the hill is the beautiful, white and blue Church of San Ildefonso.
São Bento Railway Station

Church of San Ildefonso
After that, walk (or better said get lost) in the streets of Porto while making your way down to the Luis I Bridge and take a walk on it. But don't cross to the other side – that one is reserved for day 3.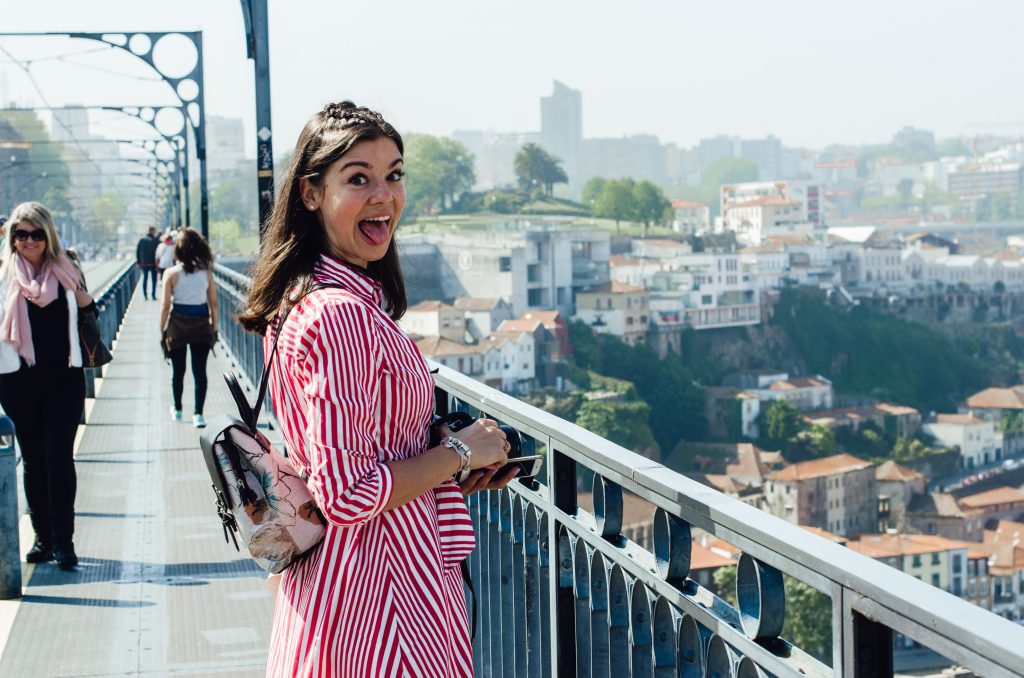 Rather return back and make your way down to the river. Old trams will pass you by and tempt you to take a ride instead of walking, but don't. You'll stumble upon Tasquinha d'Ouro with a very cool vibe and affordable coffee and Somersby to rest your legs a little. You're walking towards Farol das Felgueiras (a lighthouse) which is a good 1 hour walk from the city center.
Walk back towards the center, but this time more up and away from the river, and you will reach the Porto Botanical gardens. Enjoy the peace and tranquility in the middle of the city. Plus they have some really photogenic buildings and stairs there.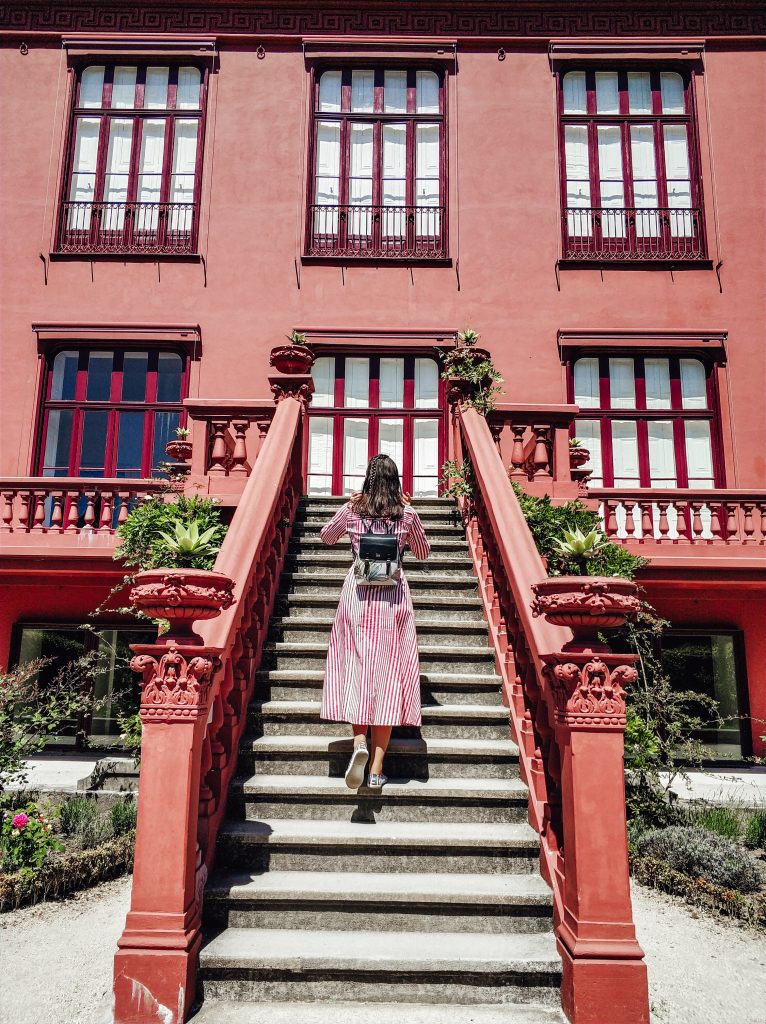 Call an Uber (because, honestly, your legs will hurt a lot plus you'll be hungry!) and let it take you to Adega Mercearia Bebe se Mal. It's a small restaurant with just a few tables, which they cover with paper (which they change for each customer), and with literally just one menu. They didn't even speak English, but we managed to order some fish and octopus with shrimp. And boy did we order well! It was finger-lickingly good, with just the right seasoning and tones of garlic. And the potatoes! Even when I couldn't eat anymore, I ate some more.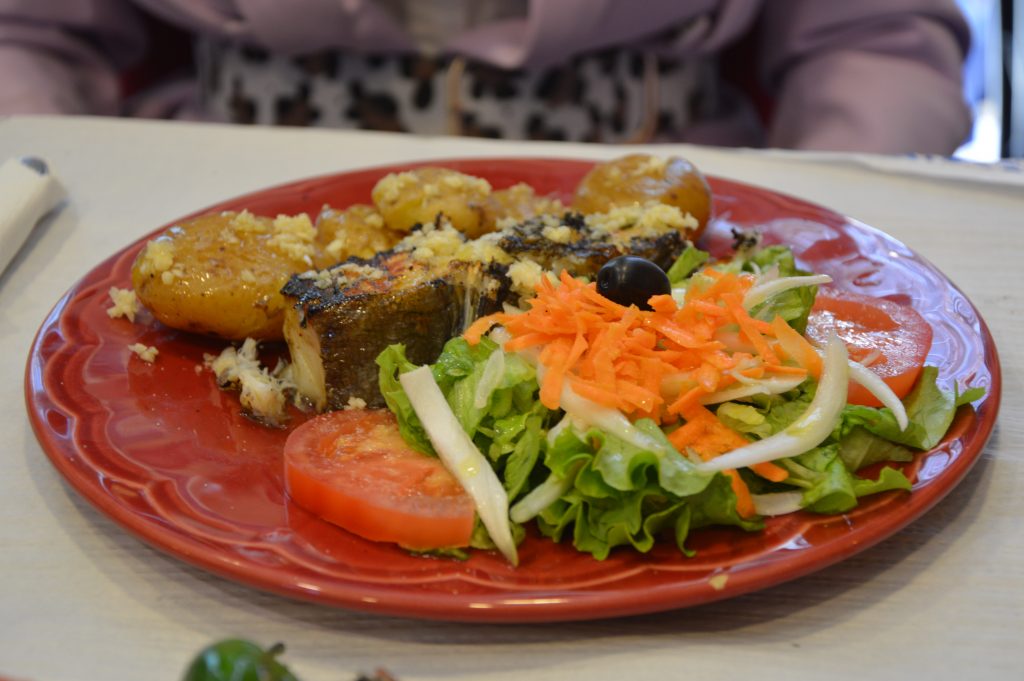 After some well deserved rest (another perk of staying in the center of everything – you can go home for a quick nap and to recharge your phone) we visited the Chapel of Souls – another gorgeous building with blue and white tiles.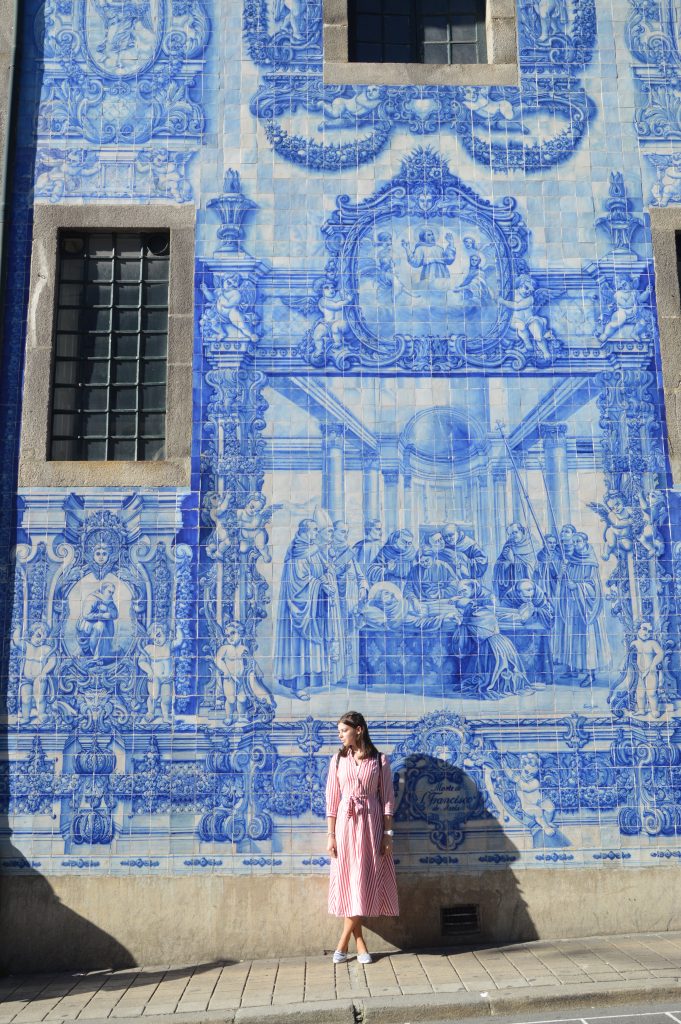 We finished the day with happy hour at MaoMaria and a small burger at Honorato Clerigos. Yum!
Day 2
Day two will start a little earlier, as adventure lies ahead. I highly recommend the Living Tours trip to the Douro Valley which includes transfer, traditionally made bread (to line your belly for all the wine tasting), wine tasting, lunch at an amazing location, a boat ride on the Douro River and another wine tasting. We LOVED IT!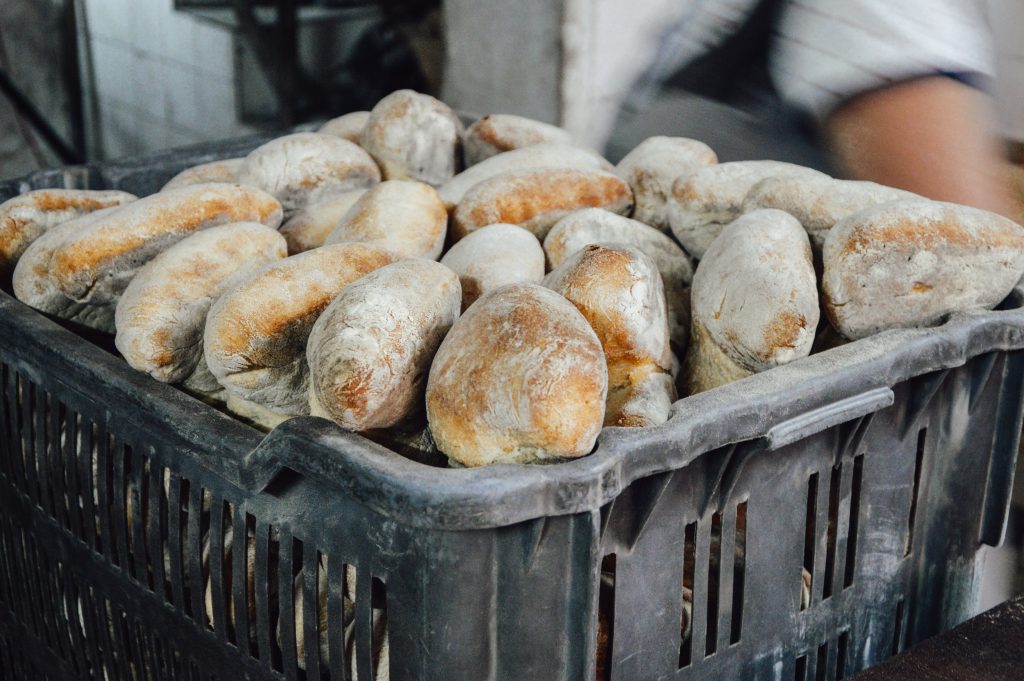 After a two hour ride and some delicious bread with butter we were ready for wine tasting at Quinta da Avessada. We stared with sweet wine Moscatel and some history of the winery and the winemaking. After that, our lovely host invited us to the lunch room. We saw some prepared tables before at the restaurant so we assumed we were going to have our lunch there. But we were pleasantly surprised when they opened the door to an old winemaking space with some barrels still there and some really clever wine storage designs. We ate some delicious food in this lovely atmosphere. And of course drank some more wine.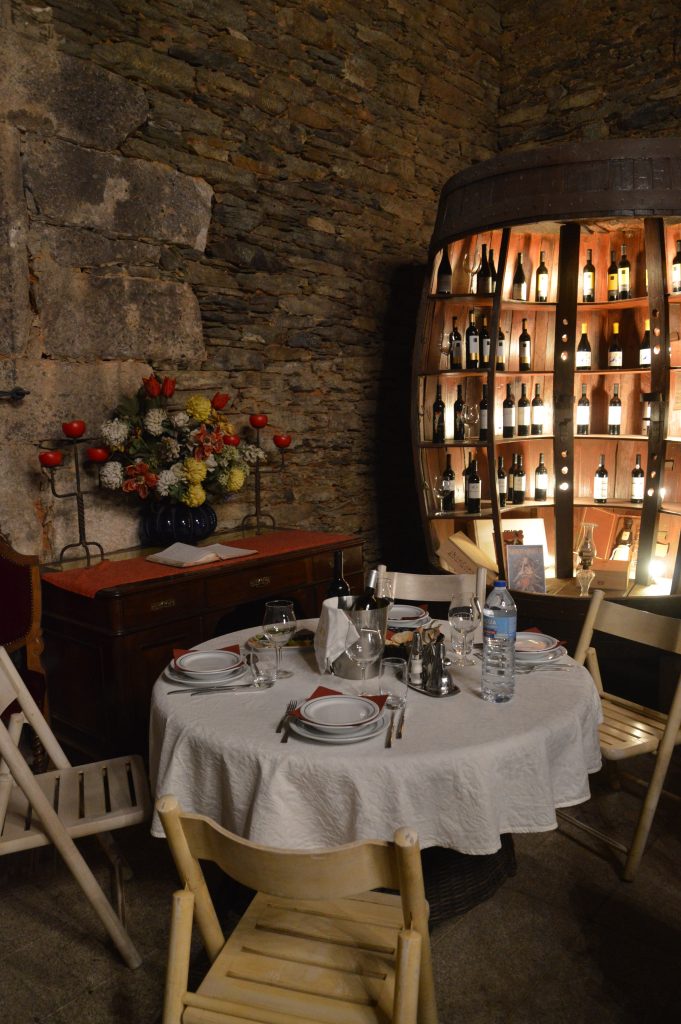 We continued back to our mini bus and drove down the breathtaking landscape to the boat on the Douro River. A 50 minute cruise was gorgeous and relaxing, with warm sun on our cheeks and beautiful reflections in our eyes.
Next stop: Quinta da Roeda. Home of the Croft Port wine. After a tour of the estate and a description of the wine making process, we again had some wine tasting to do. Tough life!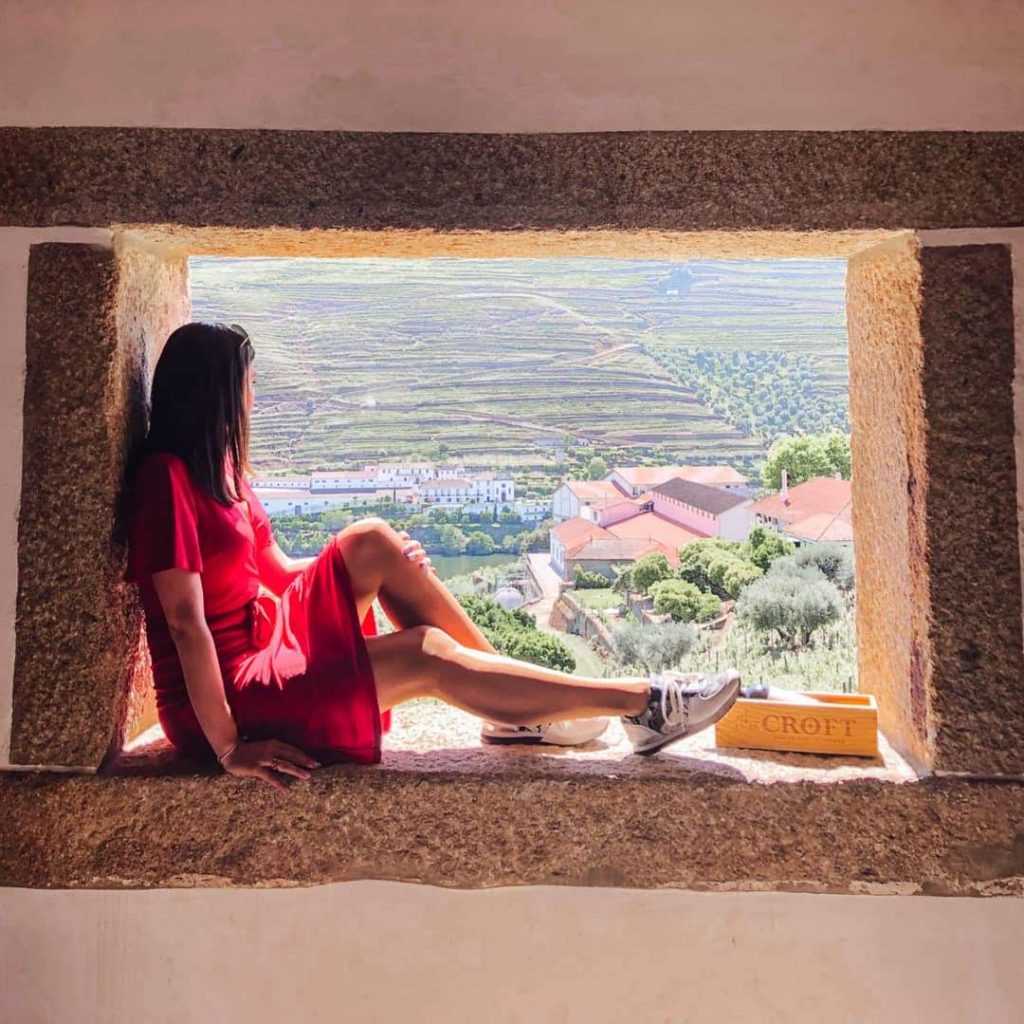 Despite eating and drinking all day, you'll be hungry again when you get back. And I suggest you visit Taberna Folias de Baco. Again a small, family owned restaurant, with friendly people and delicious food. We ordered a menu for 2, which included 2 glasses of wine, which they produce themselves, some cold cuts of meat, olives, cheese, a sausage, and deliciously loaded breads. Such amazing combinations of tuna and port caramelised onions or prosciutto with mint. And all for just 25 EUR for both.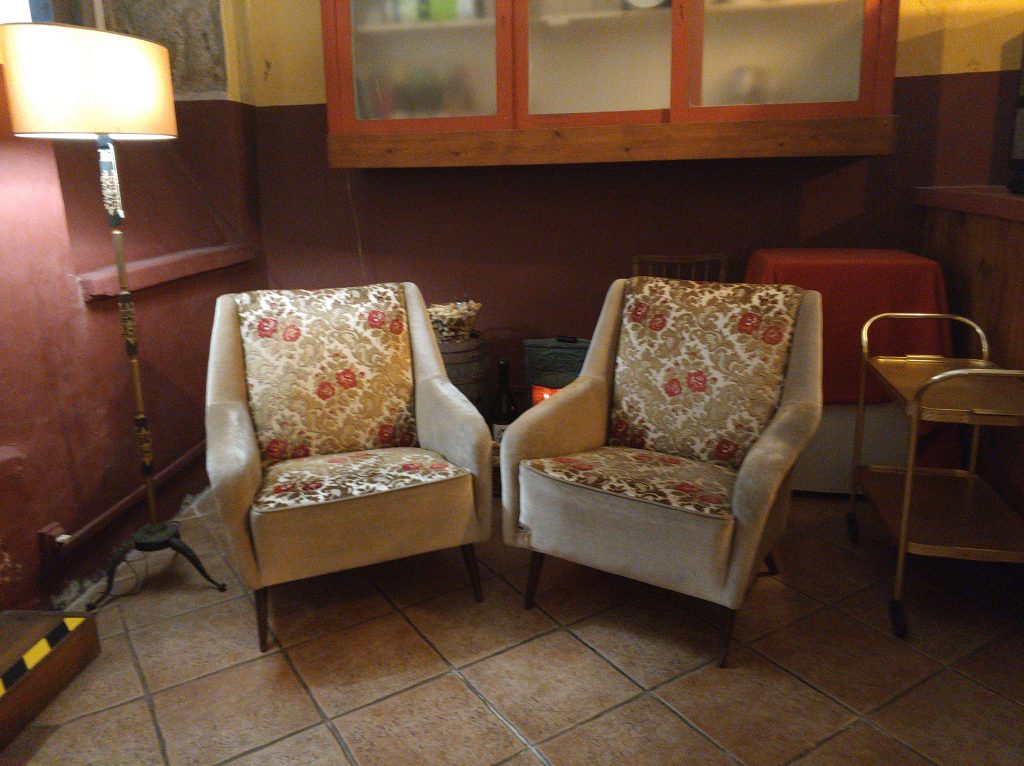 Day 3
Another day you can start late. Well, unless you want to see the Livraria Lello. We came there 20 minutes before it was supposed to open, and the line was already 200 meters long. And double – one for vouchers and one to then actually get in. We, therefore, made the only logical decision and went to Zenith again. No regrets.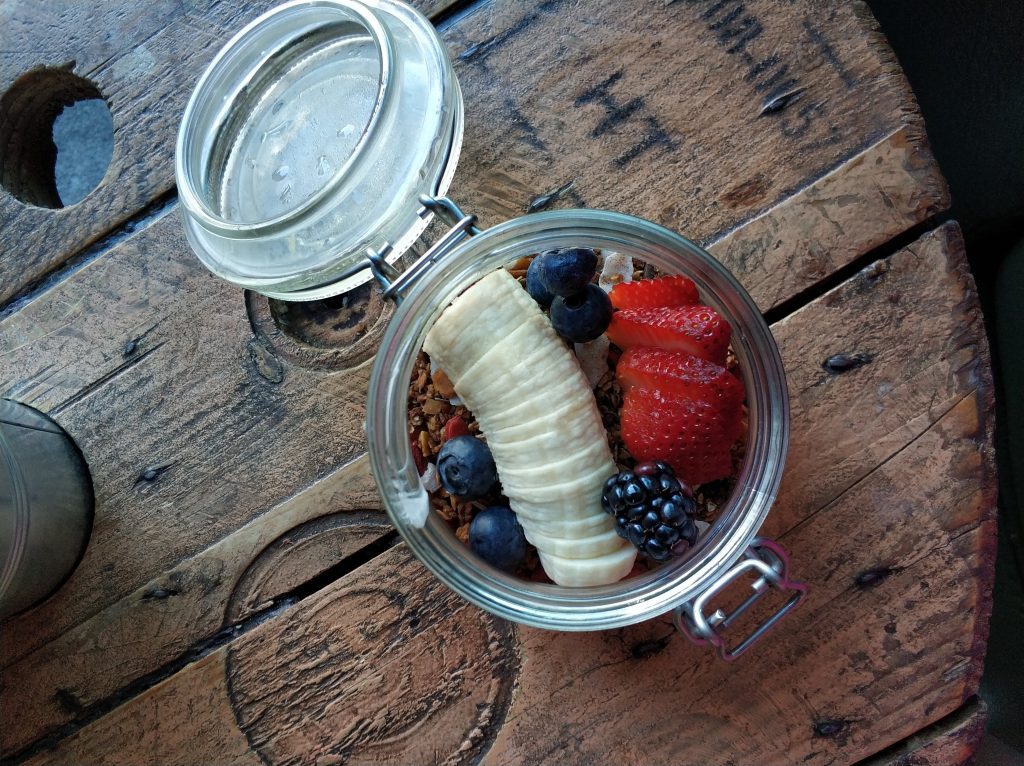 Fulled up again, we began our second day of walking all day. We made our way down to the river again and crossed the Luis I Bridge (the lower level). Our mission – to find the rock from which you can take amazing photos of the bridge. We followed the instructions to get there to the T, but did not find it. Mind you, Porto is like San Francisco (haven't seen it yet, but so I've heard) – up and down and up and down, so we were well out of our breath with no success. We think we saw the rock but couldn't get to it because of some street renovations. Well, gotta leave something for next time.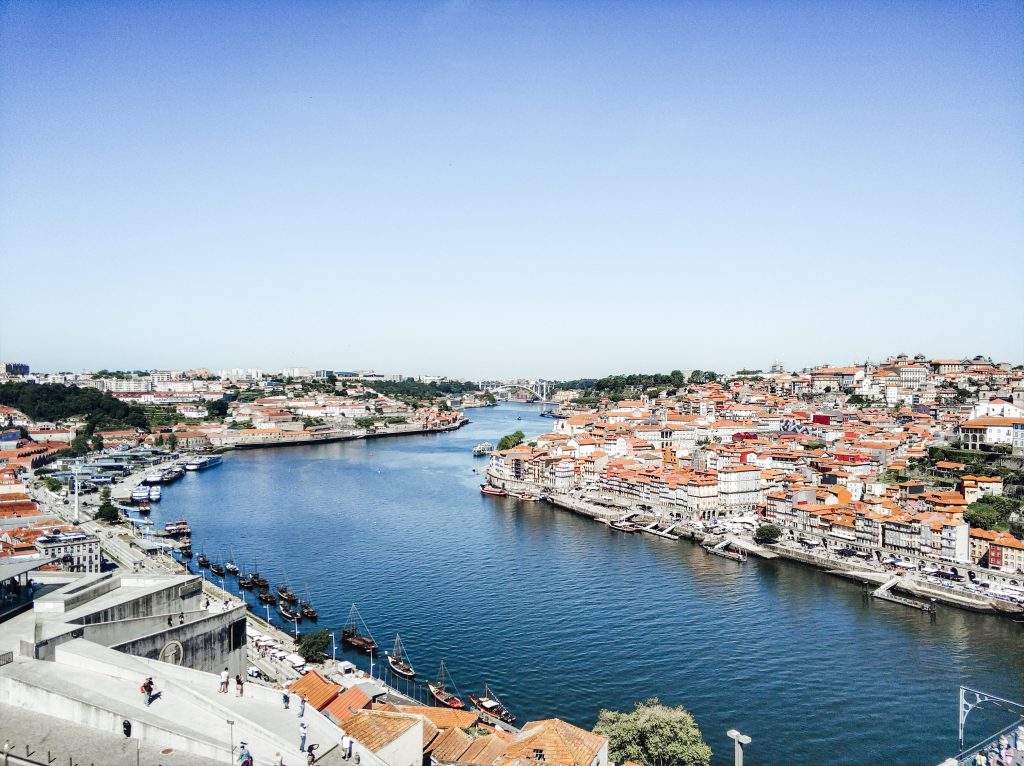 We instead made our way up to Miradouro da Setta do Pilar – it's a spot where you can get some amazing views of Porto and it's free, so I highly recommend it.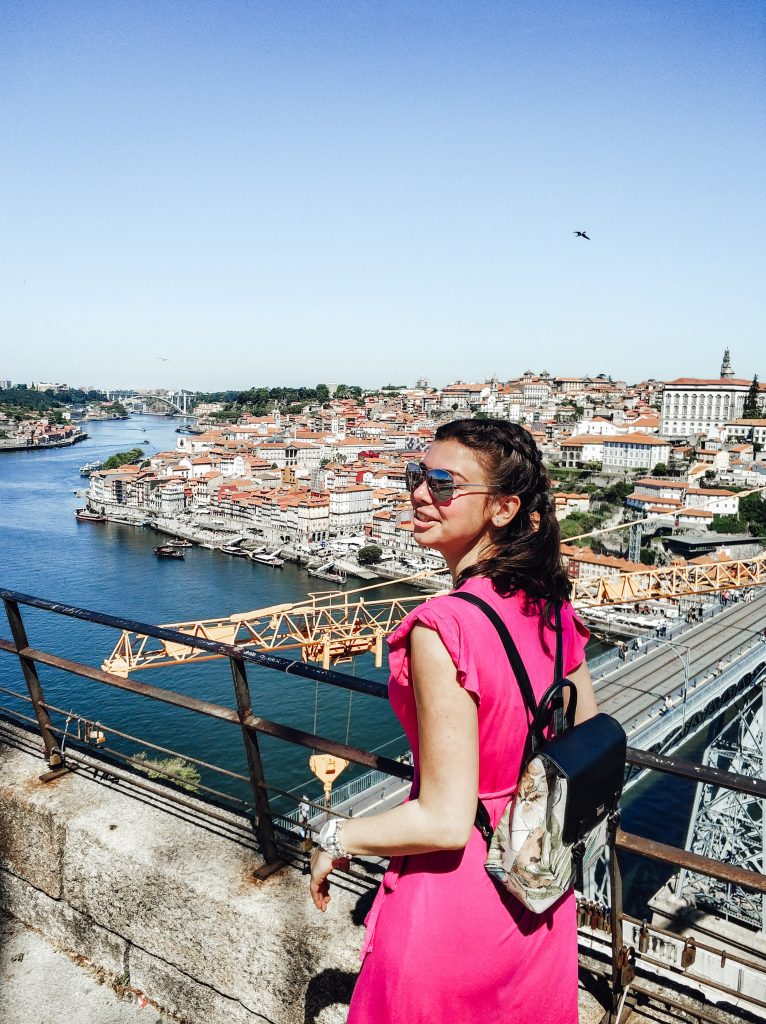 After returning back down to the river, we enjoyed the views and the chill vibe, and had a coffee at a cute cafe with a funny waiter.
Our afternoon began with – surprise, surprise – wine tasting at Ferreira. You have a lot of wineries (or are the called Portmakeries?) so you have a lot of options to choose and might even get away with not booking your tour in advance at all. I do have to warn you, though – Port wine is really really sweet, so taking a 5 wines tasting might be too much. It was for us.
After that, return back to the other side of the river and shop for local delicacies at the meia.duzia. They offer jams and a few savoury spreads, and you can taste them all. At first I thought they sell hair color or hand creams when I saw the packaging. But no, it's better. It's food!!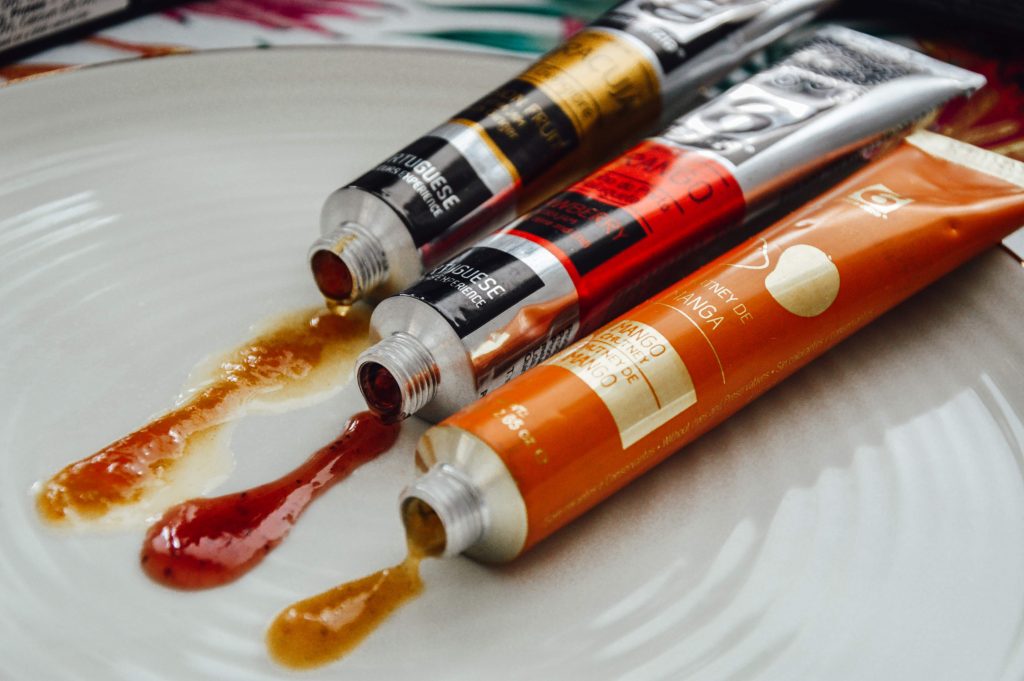 Finish your day strong, with burgers and cocktails of course! And get a good night sleep if you have an early flight to catch.