Sometimes being a food blogger really is something to be jealous about. And sometimes it's something to be extremely jealous about. And that second sometimes was this past Saturday, when Klet Brda invited us to Goriška Brda to tell us more about food and wine pairing. They really thought about everything – arranged for our ride from Ljubljana, prepared us breakfast, took us to a tour of their wine cellar, organized wine tasting, took us to Hotel Kozana for a glass of champagne and lunch, prepared by the famous chef Bine Volčič and invited the president of the Sommelier Slovenia society to tell us more about food and wine pairing. Not bad, right?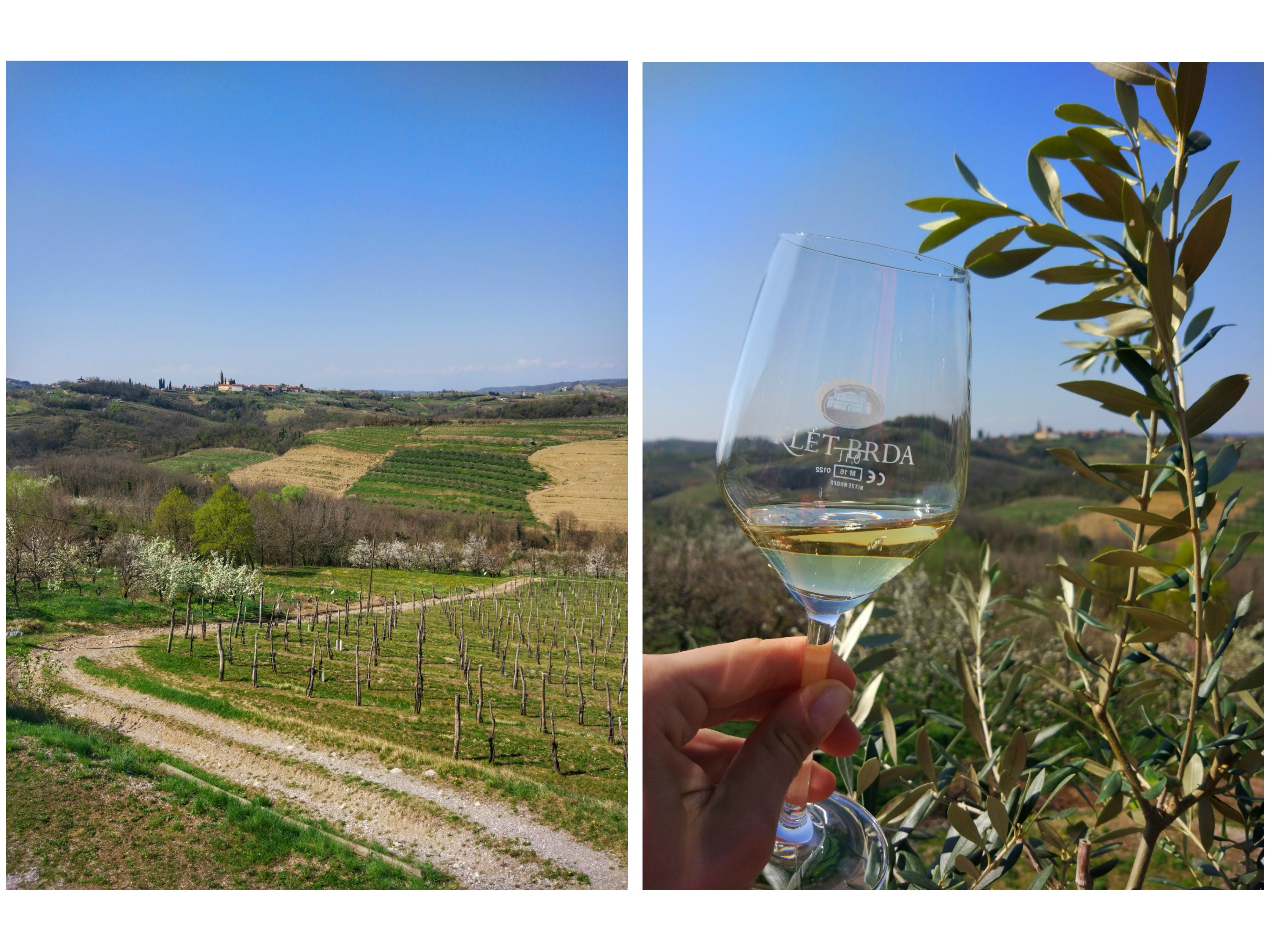 The weather was just perfect too – we were sitting in the sun on the terrace of the hotel and were spoiled with a glass of Bagueri Rose sparkling wine. But since a picture is worth a thousand words and since this time I, appart from my photos, also got some goregous photos from the Klet Brda photographer, this post will be more photos and less talking. I'm sure you won't mind!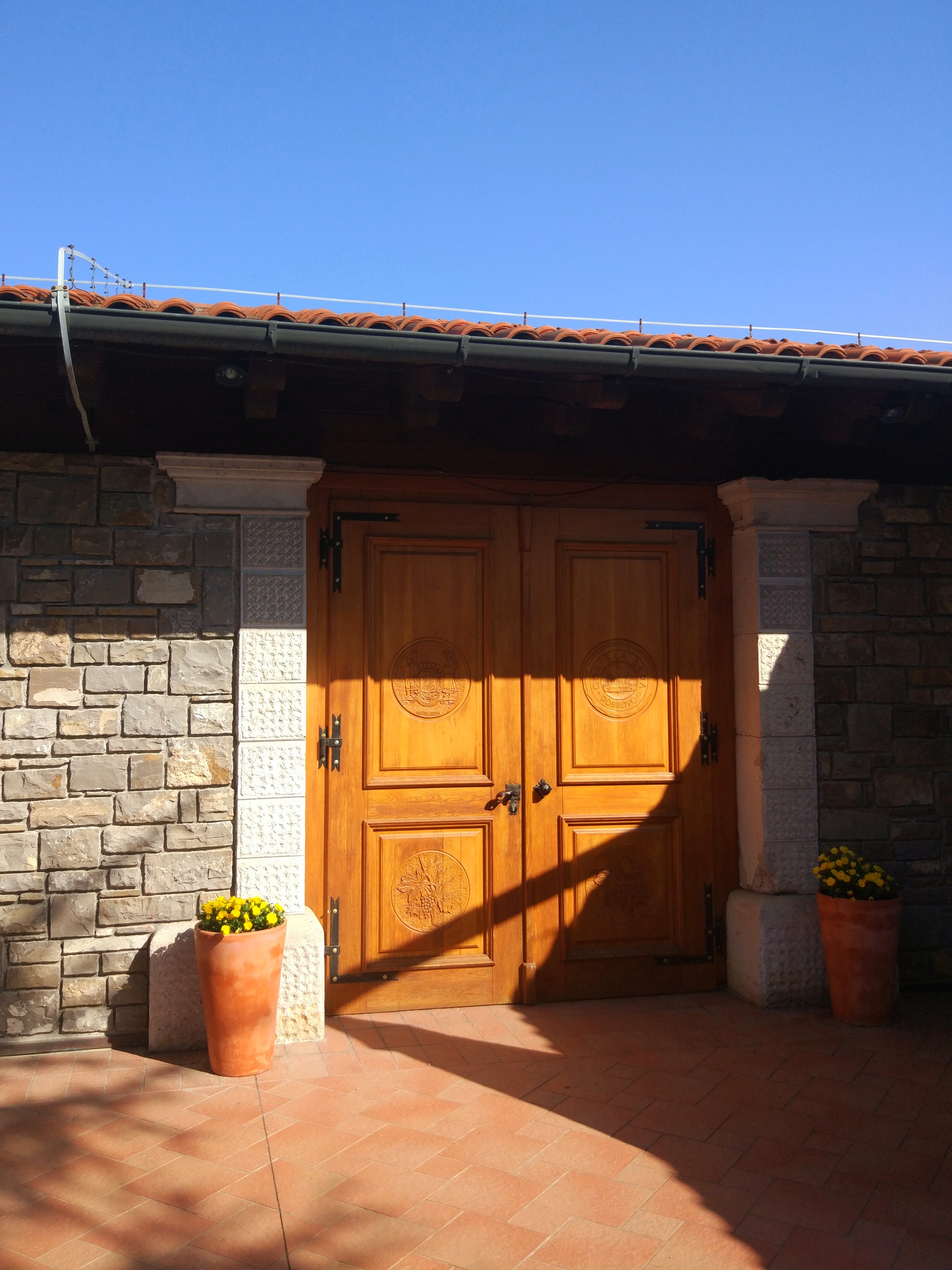 We were welcomed with delicious prosciutto and cheese, fruits, croissants, coffee, grape juice, and (since it was already past 10 a.m.) a glass of white wine. It's because apparently in Goriška Brda they like to have a big breakfast on Saturdays. No-one was complaining!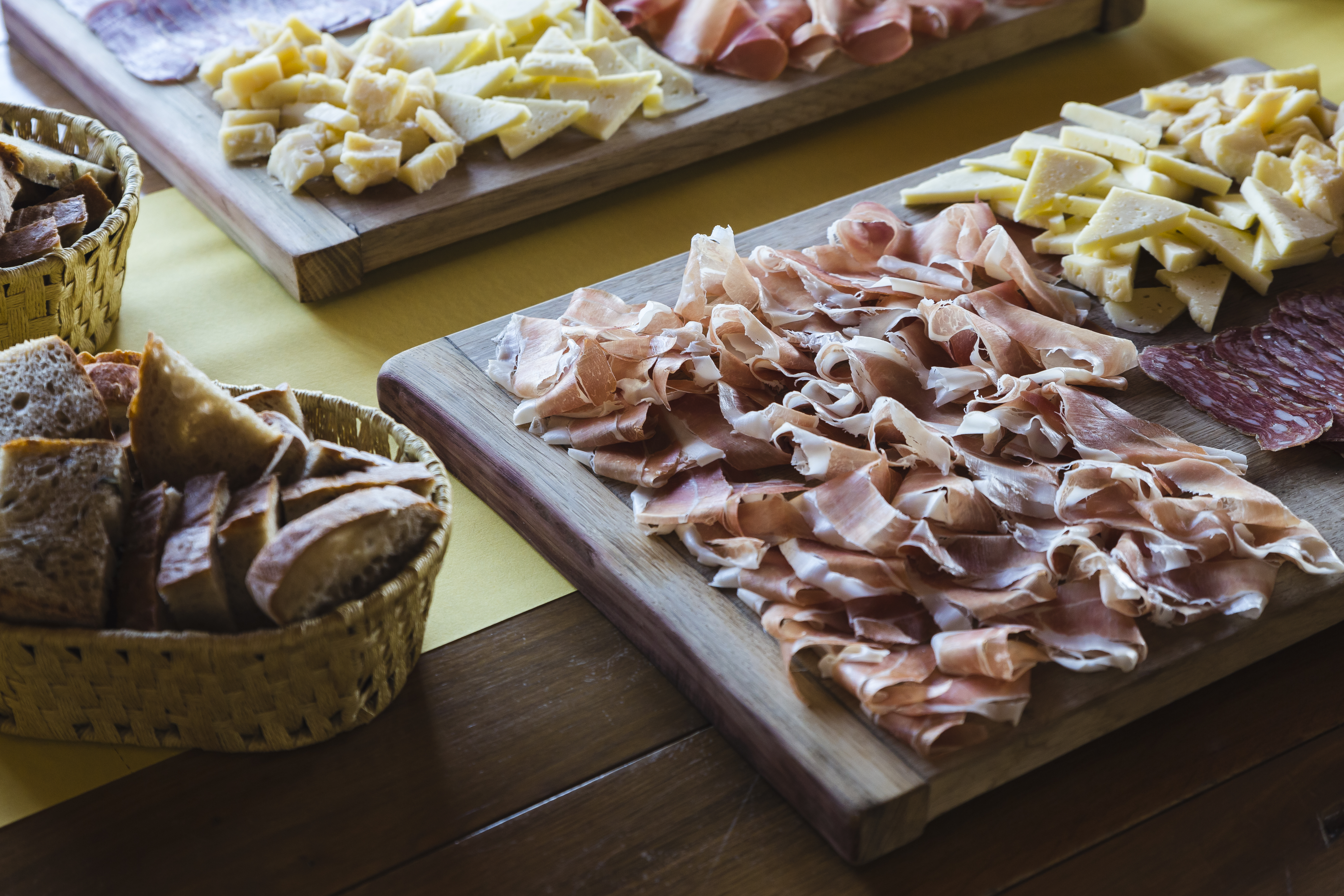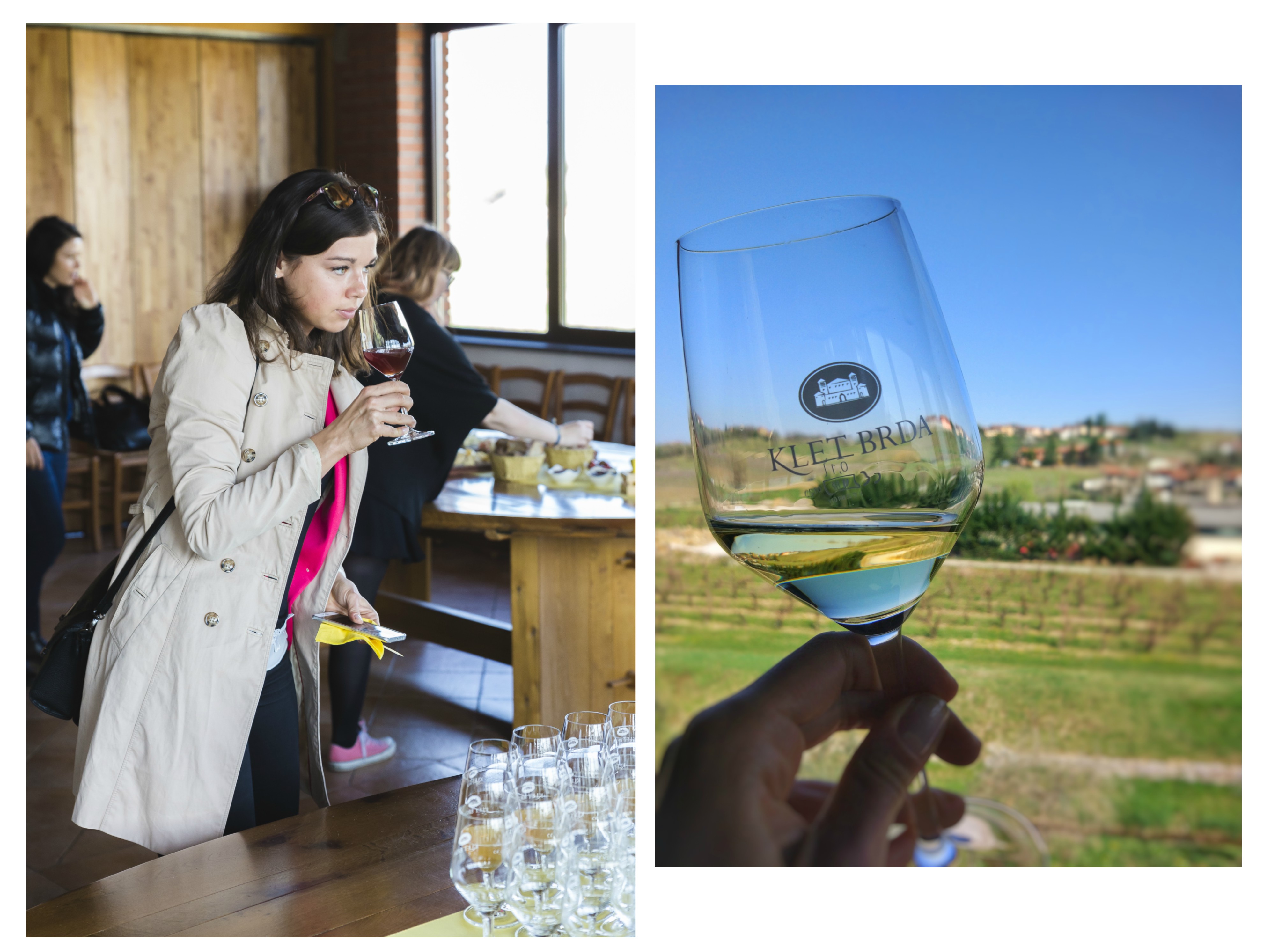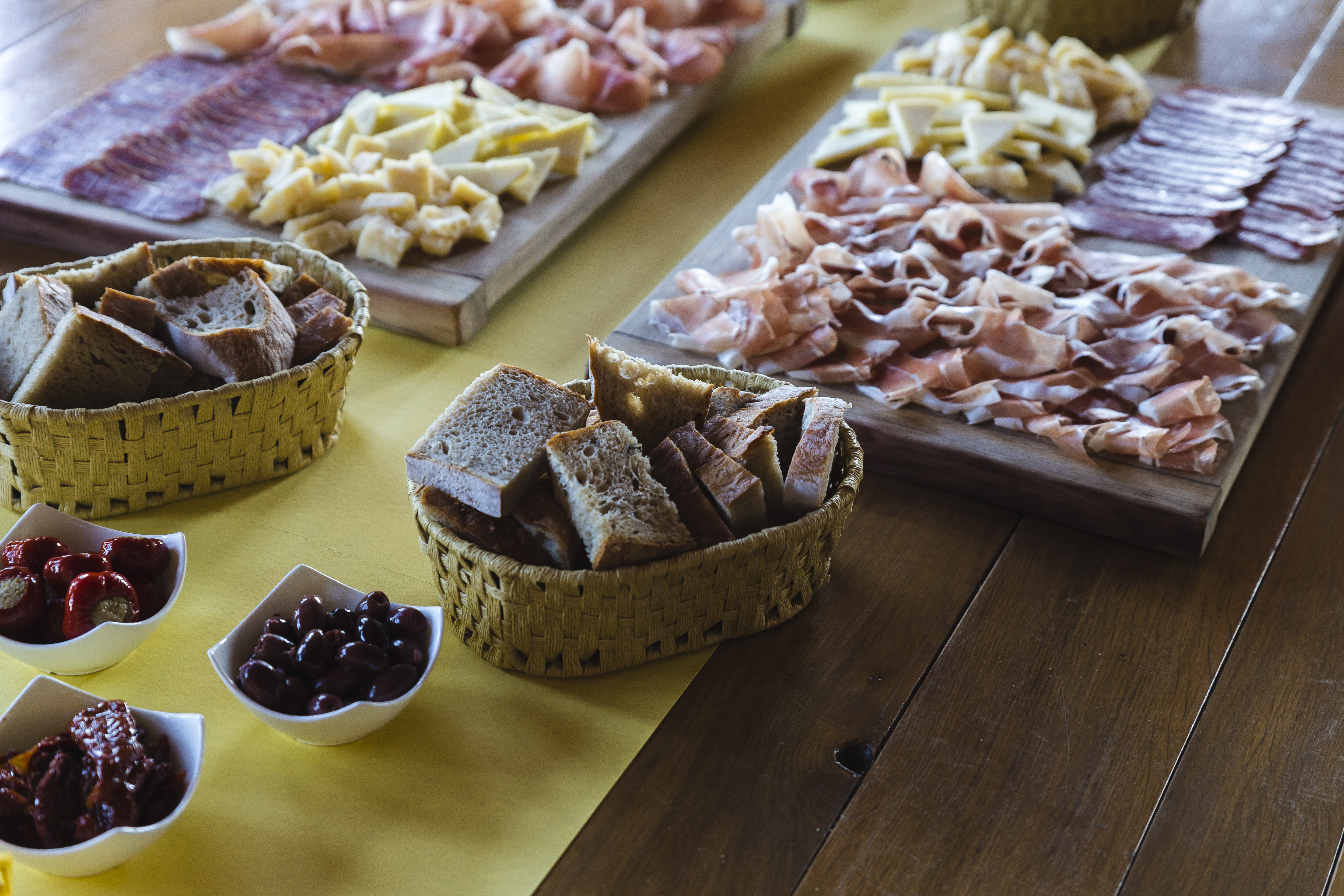 Next, we visited the wine cellar where they even have a few bottles of 60 year old wine – wine made the year Klet Brda was established (1957). We also learned about the importance of wood choices for the wine barrels and about a few procedures of making wine.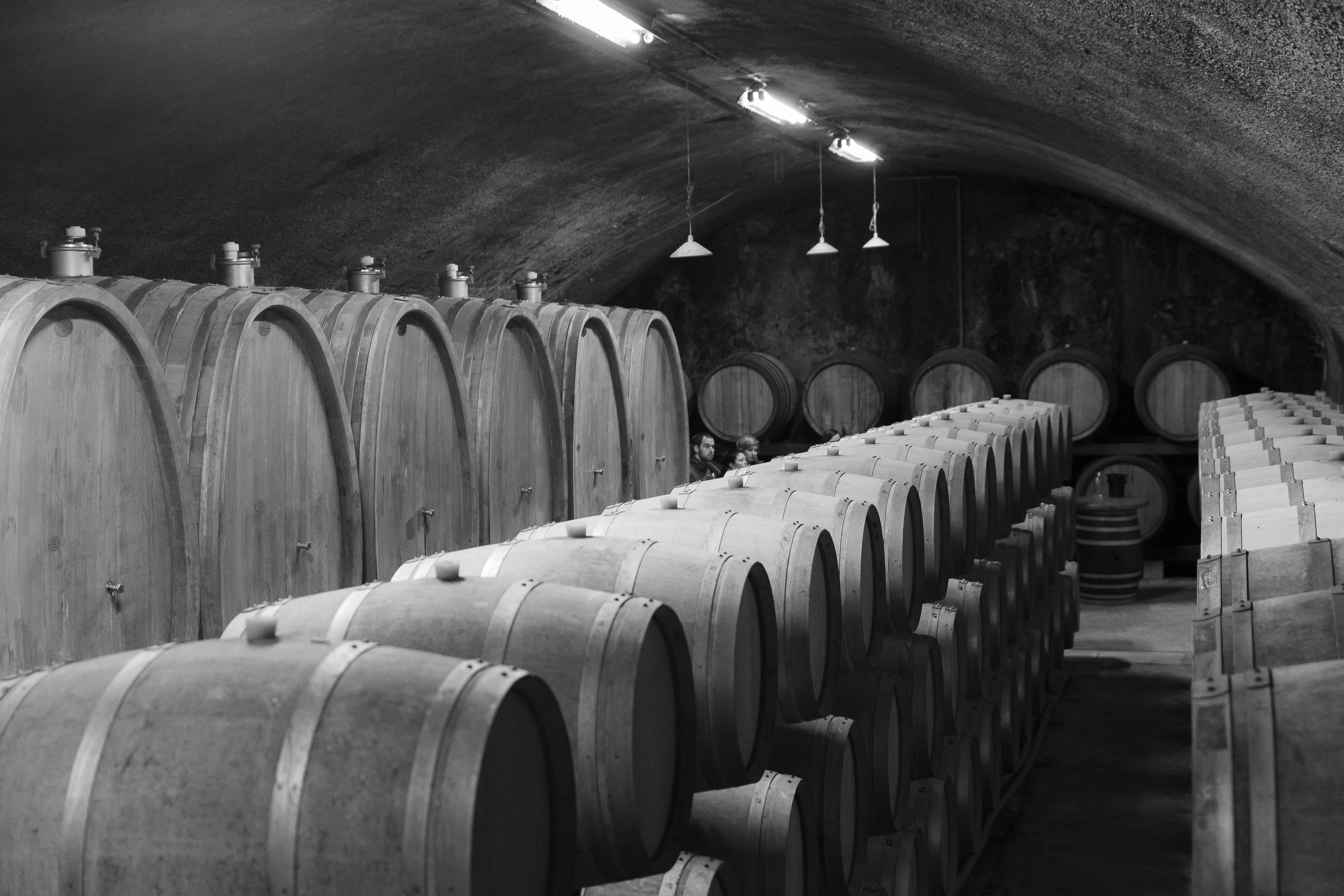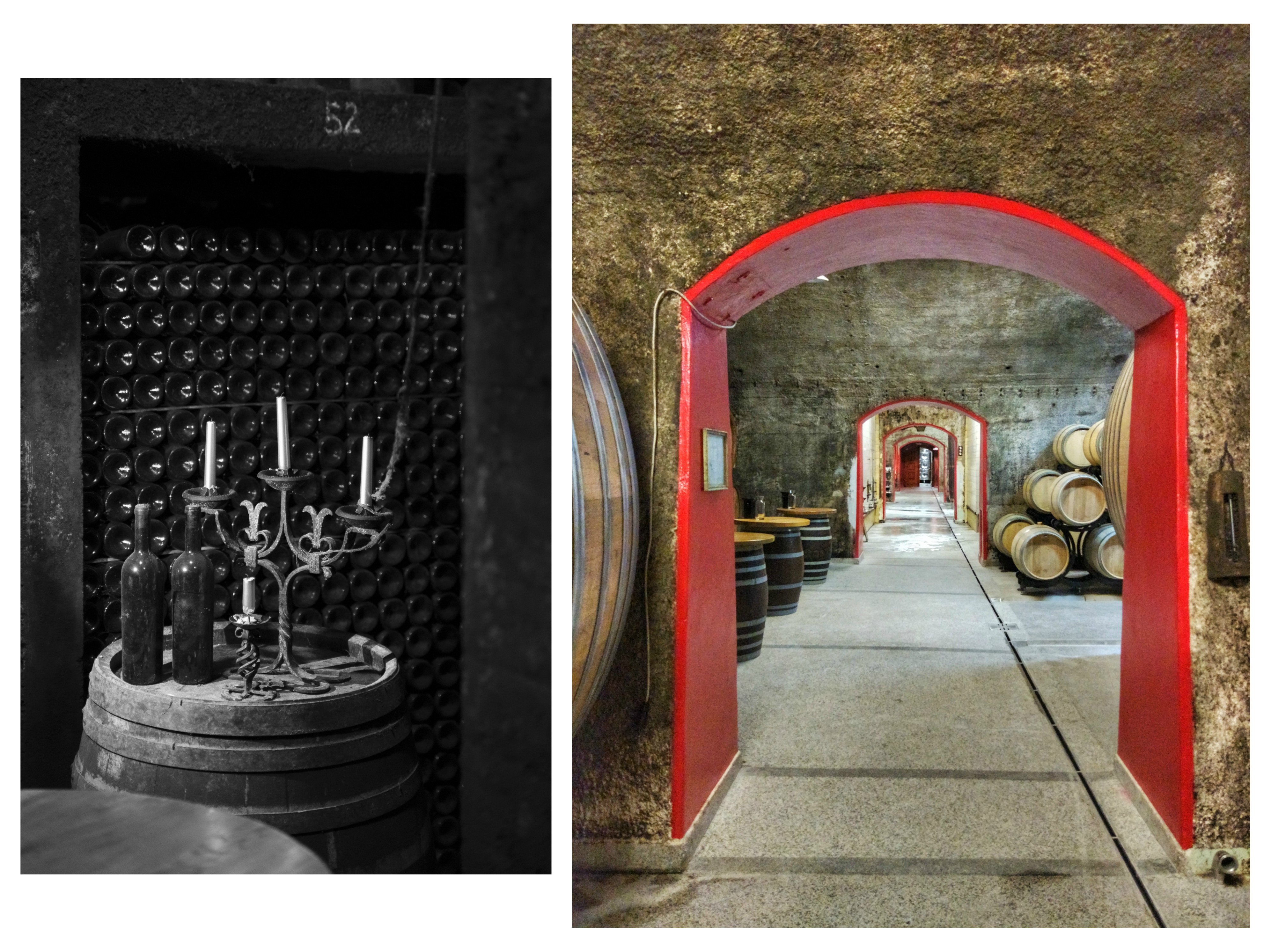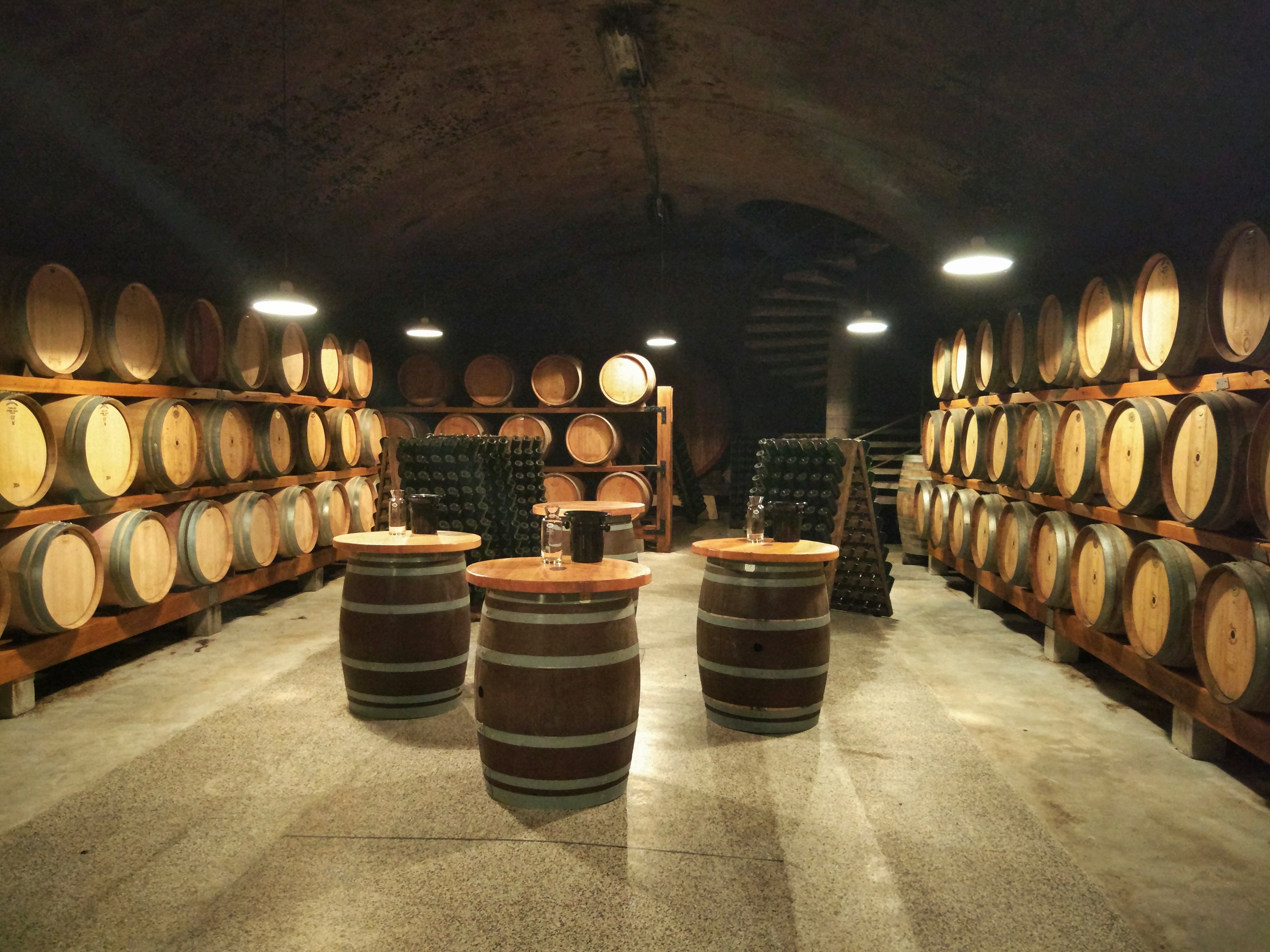 Since the cellar was a little cold, we had to warm ourselves up with some wine tasting with enologist Istok Mikulin. We tried different sparkling, white and red wines, and a special sort of wine called Motnik, made using a procedure used by our grandfathers. We learned about the basics of food and wine pairing and tried to detect all those flavours experts always talk about, while we, who usually divide our wines into those who we like and those who we don't, just stare and wonder.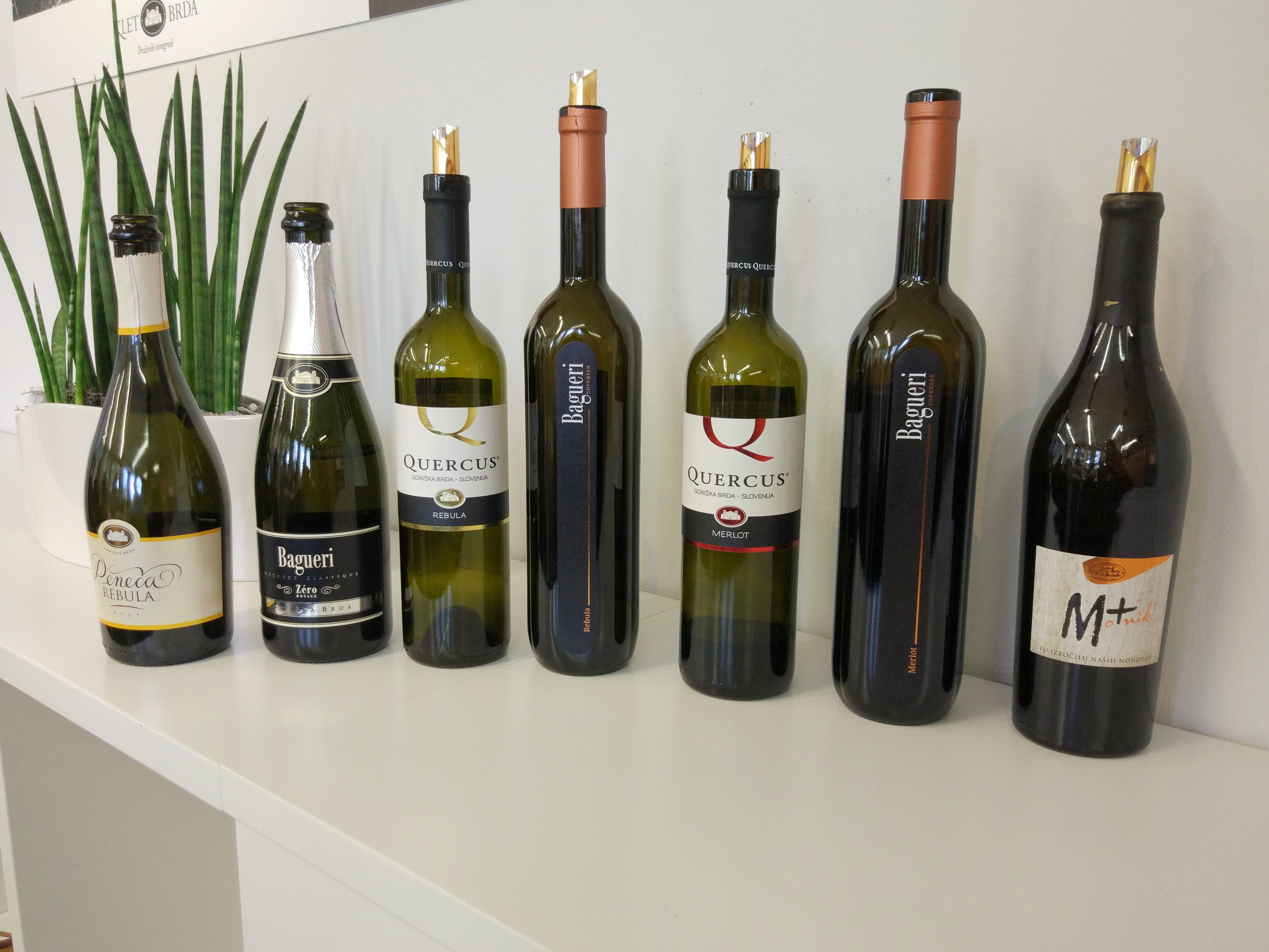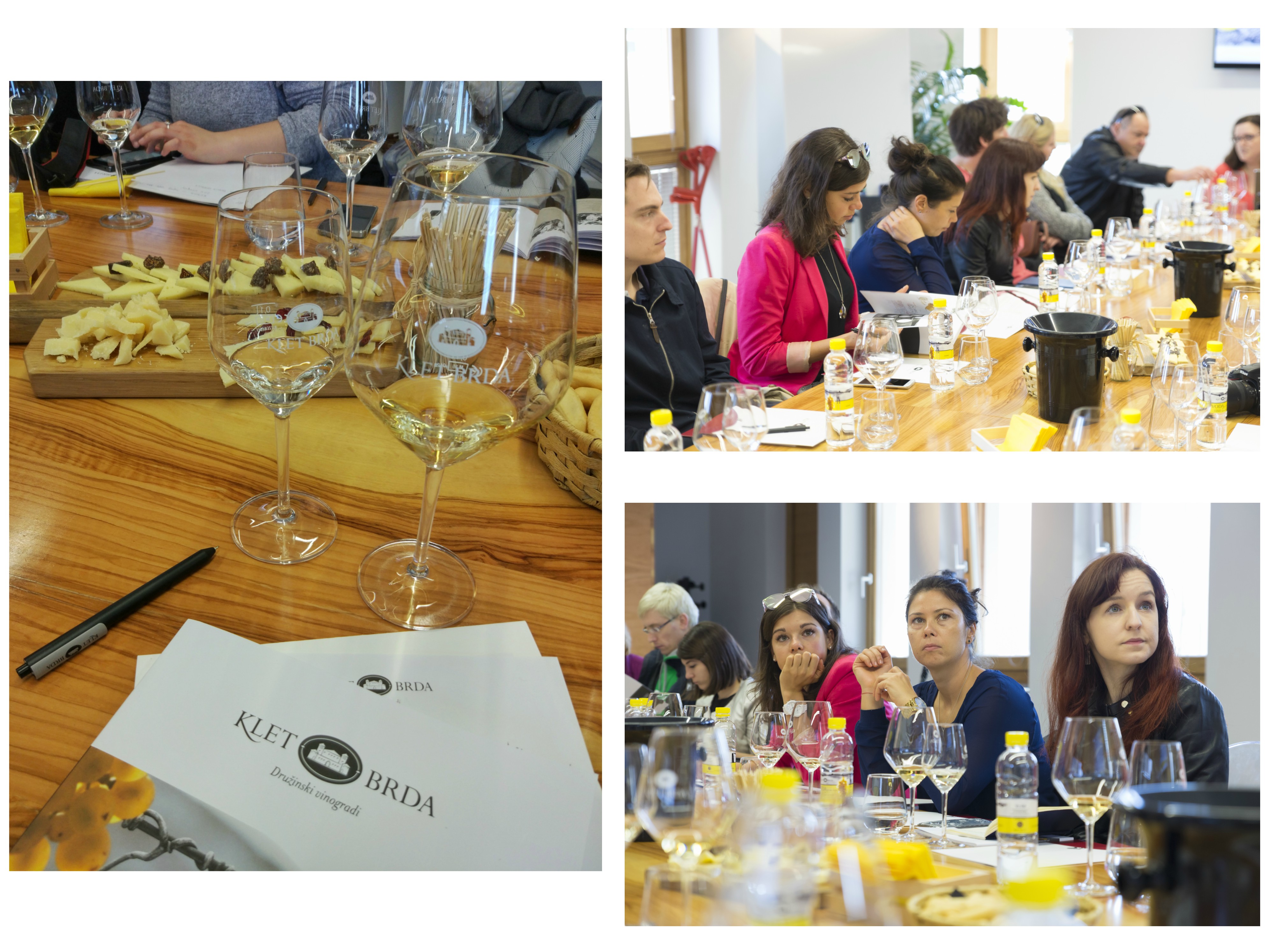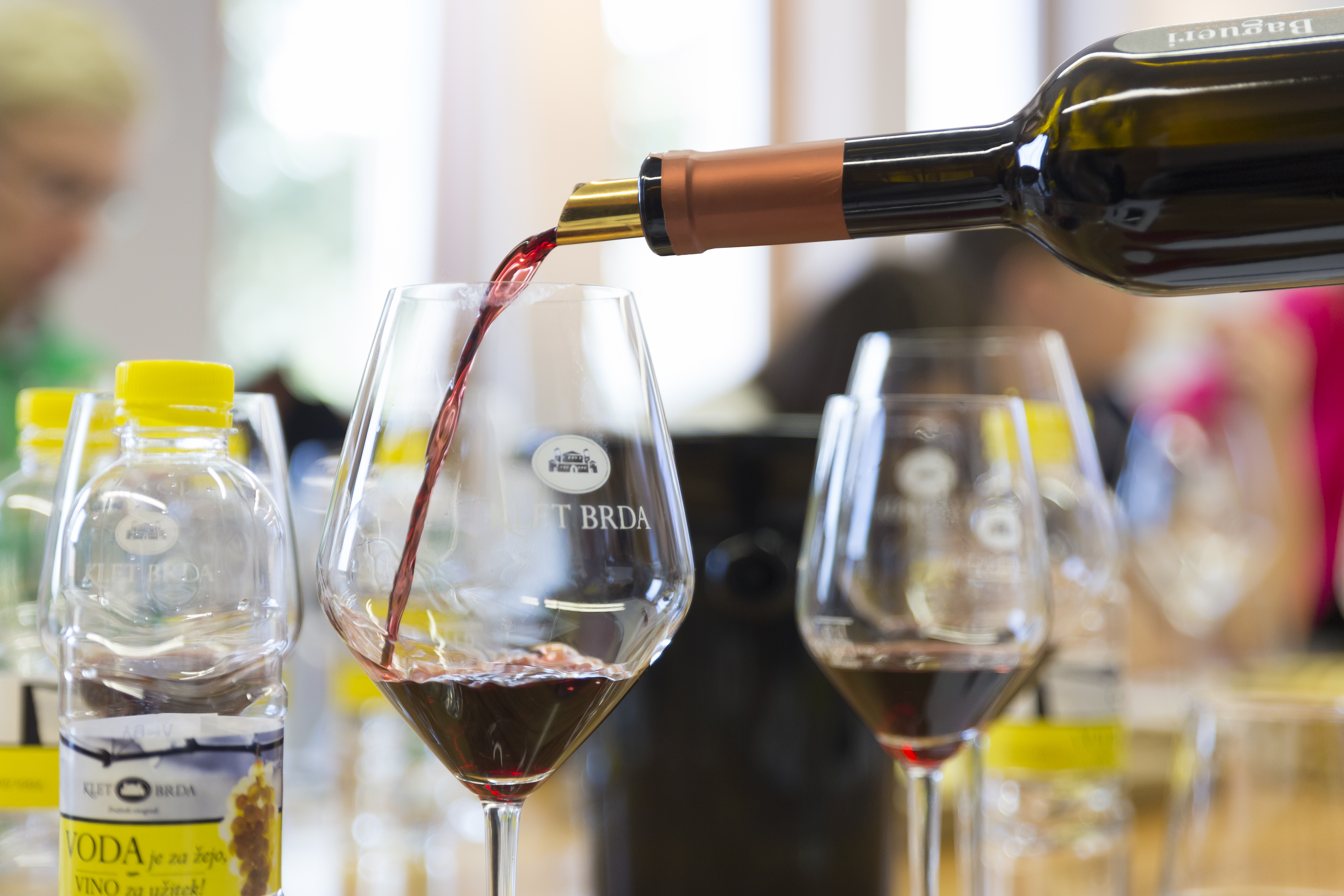 We continued the lovely day at Hotel Kozana, where we were greeted with some more sparkling wine (Bagueri Brut), the owner of the hotel and the amazing chef Bine Volčič.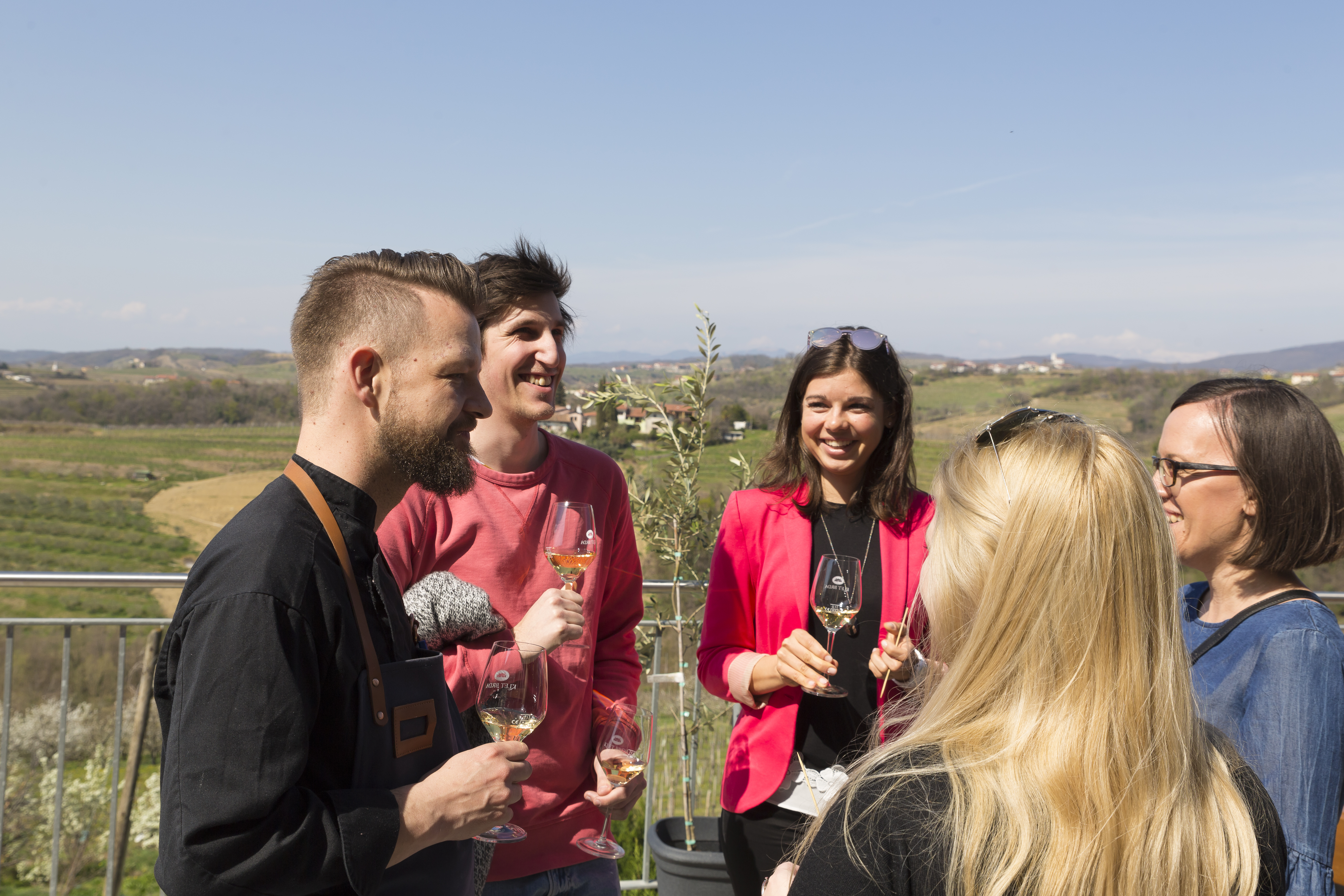 "No work, no food", we like to say, so we had to make our own ramsons raviolli under Bine's watchful eye, while Bine made everything else.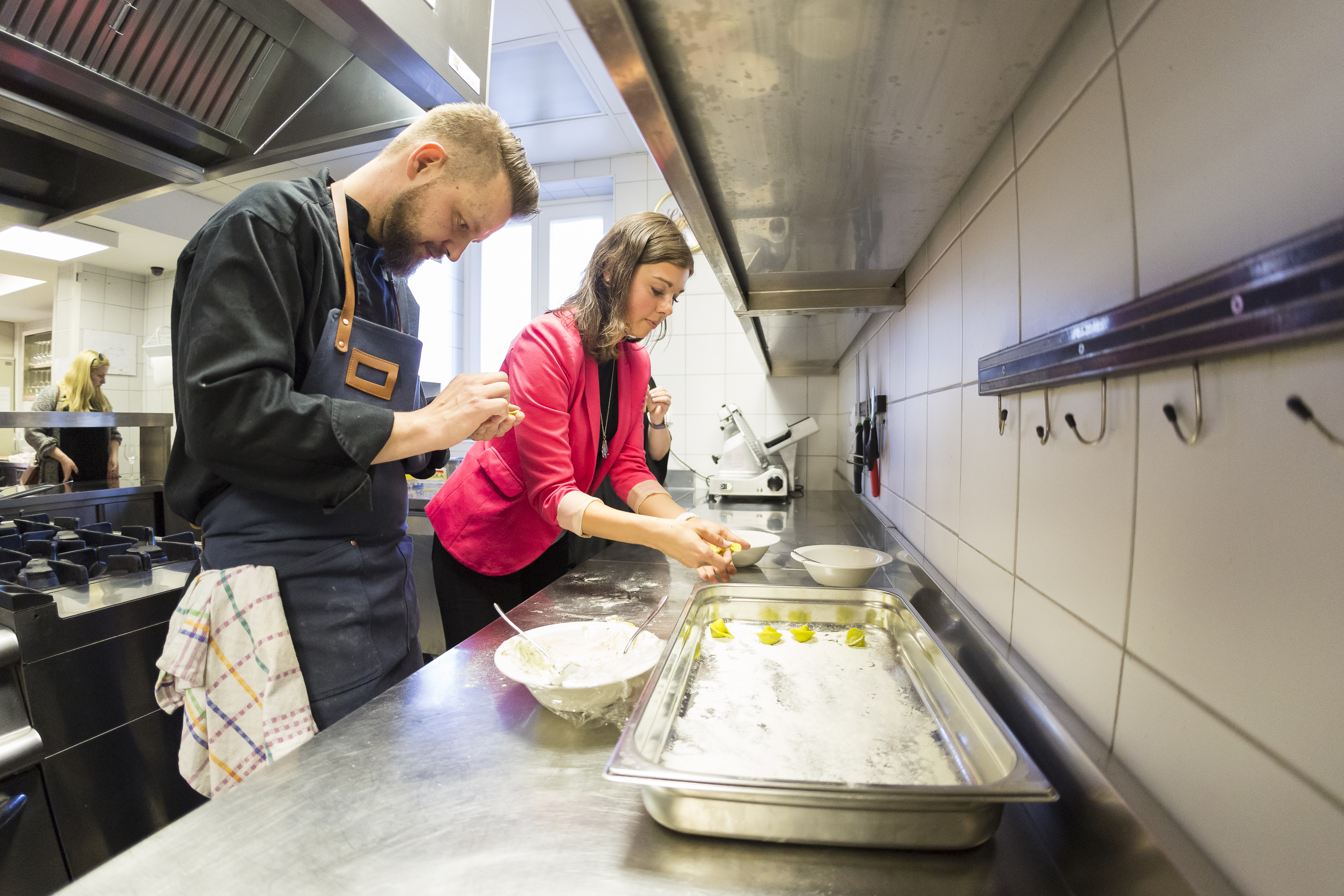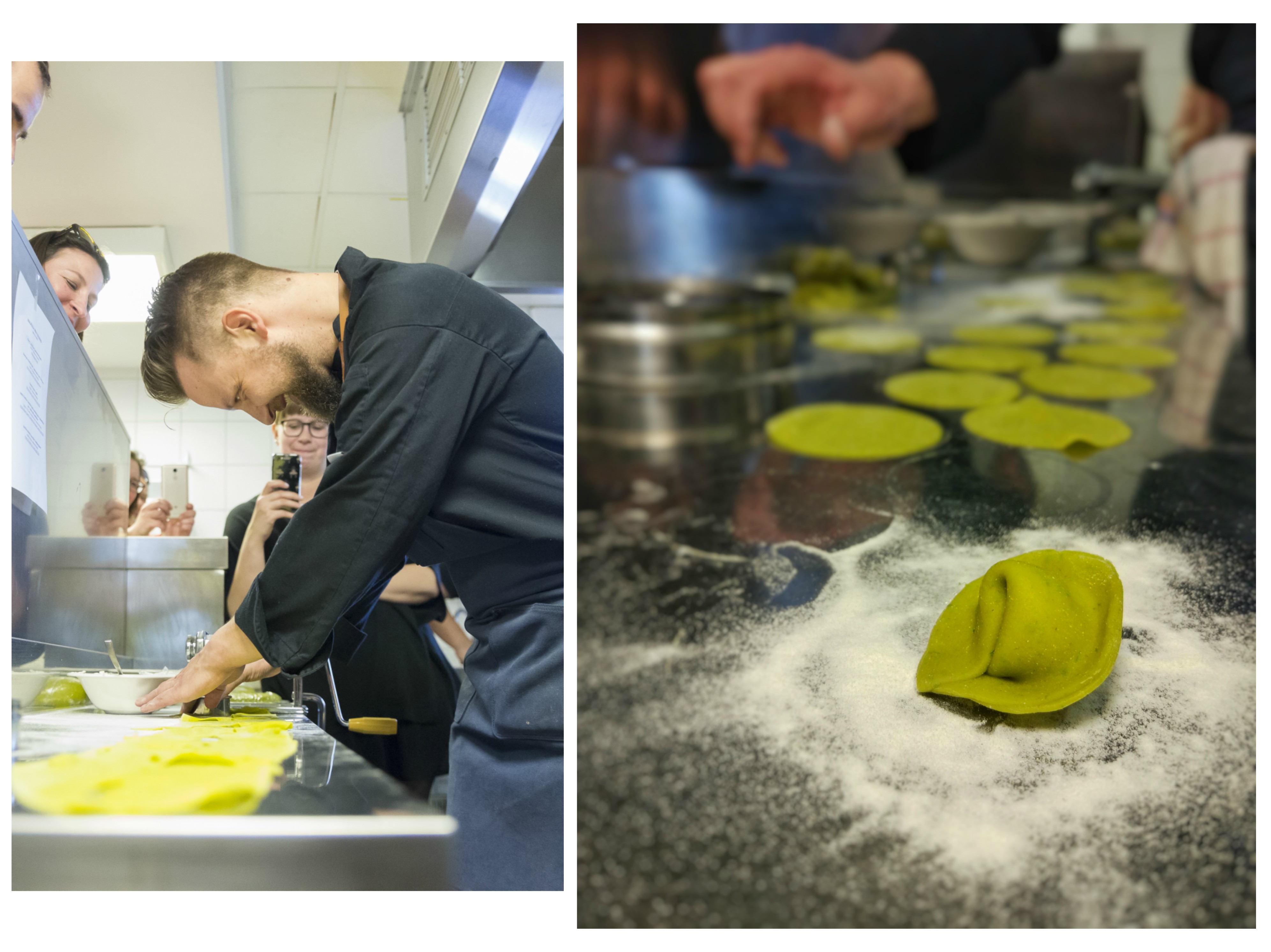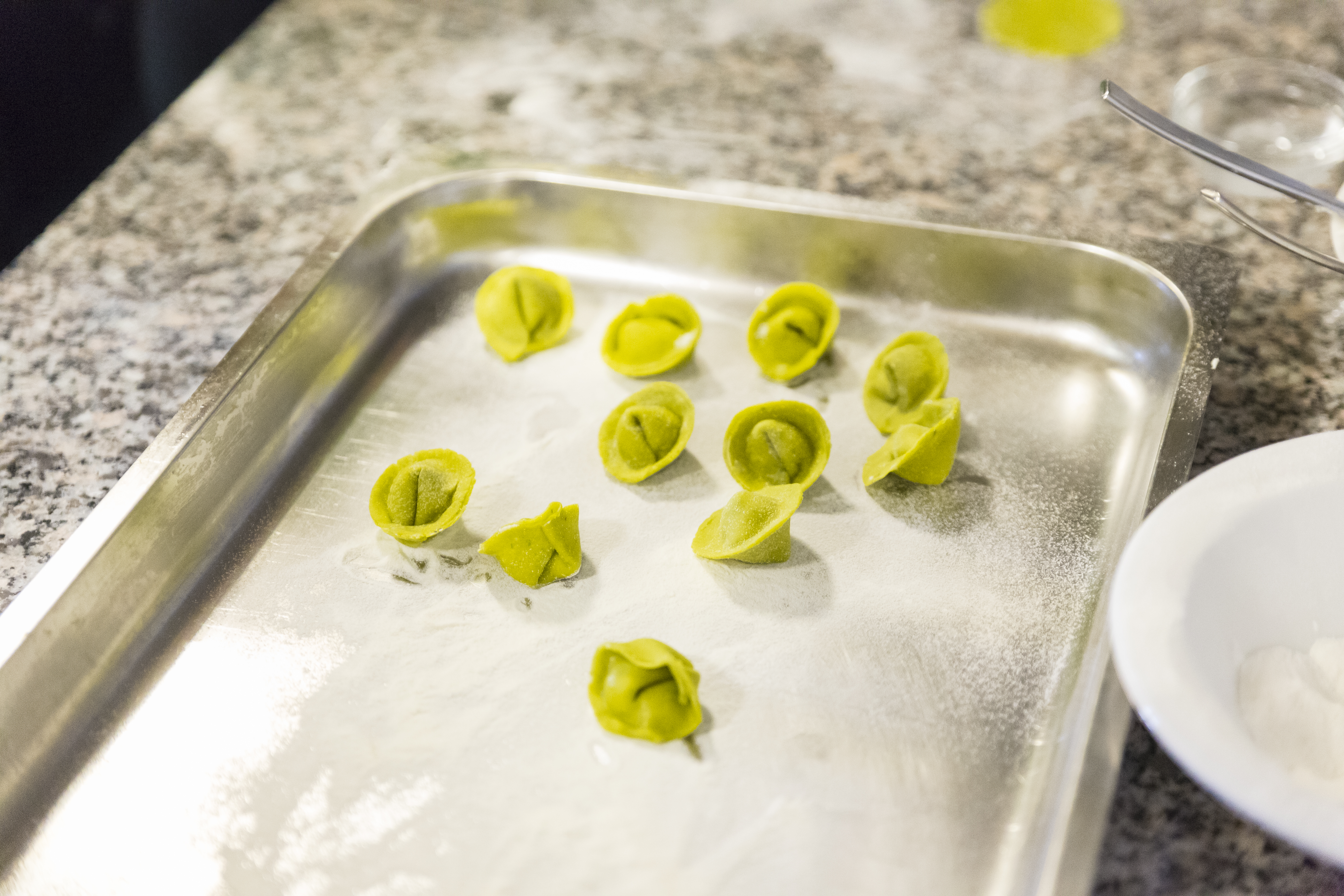 Sommelier Ivan Peršolja, president of the Sommelier Slovenia society, chose a few different wines to go with each course in order for us to taste them and see whether they go well with the dish or not, and why.
We were greeted with butter infused with brewer's yeast on a wholegrain baguette. So simple and SO amazing, addictive even! It was accompanied with:
Bagueri Brut sparkling wine and
Bagueri Rose sparkling wine,
but none of them was "strong" enough to work with this strong dish. But as Mr. Peršolja said – even learning that certain wine does not go with a certain dish and figuring out why that is, is important.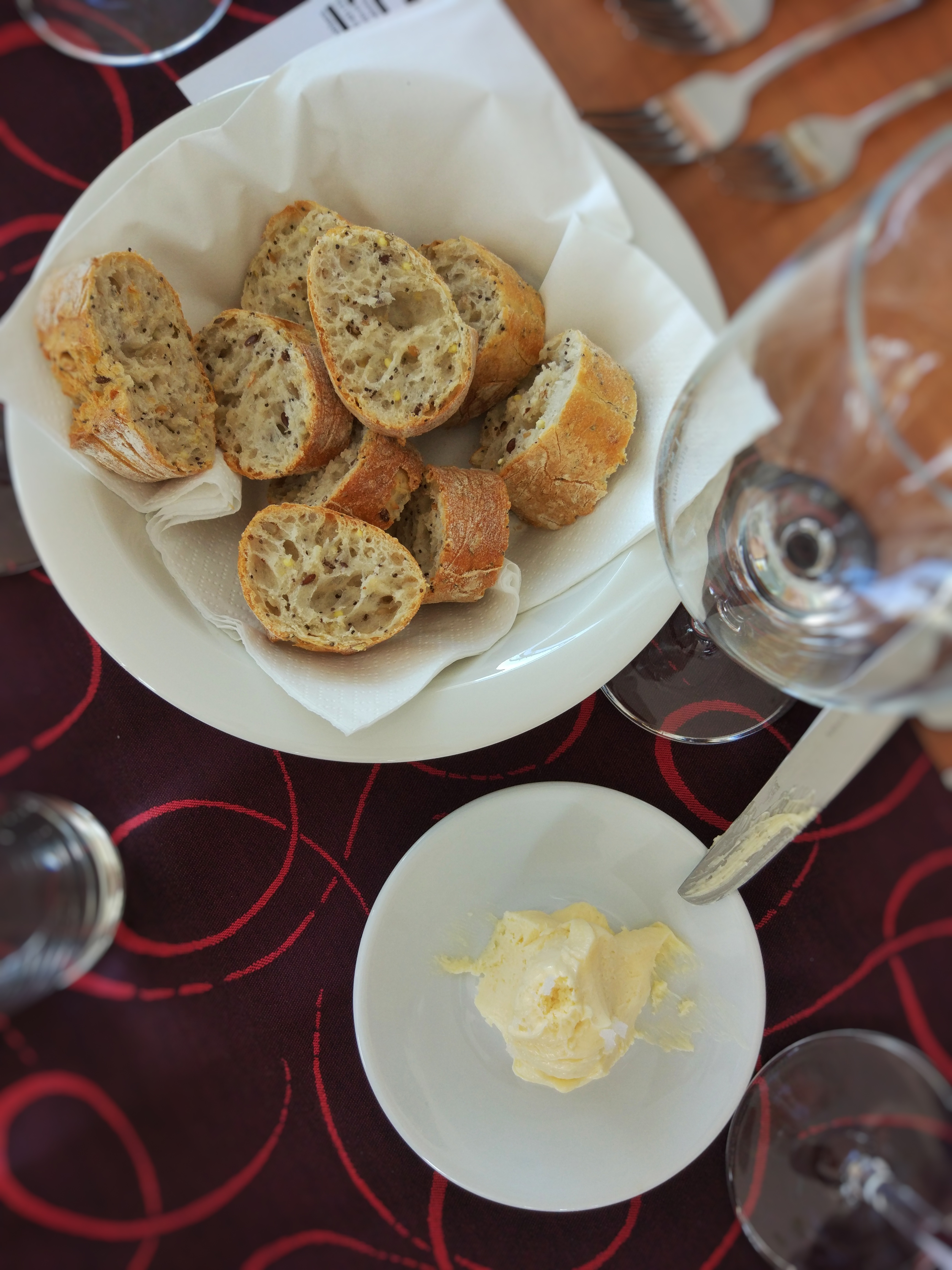 The first appetizer was marinated and smoked grayling fish with buckwheat, horse radish, beetroot, cucumber and radish.
This dish was also joined by:
Bagueri Brut sparkling wine and
Bagueri Rose sparkling wine.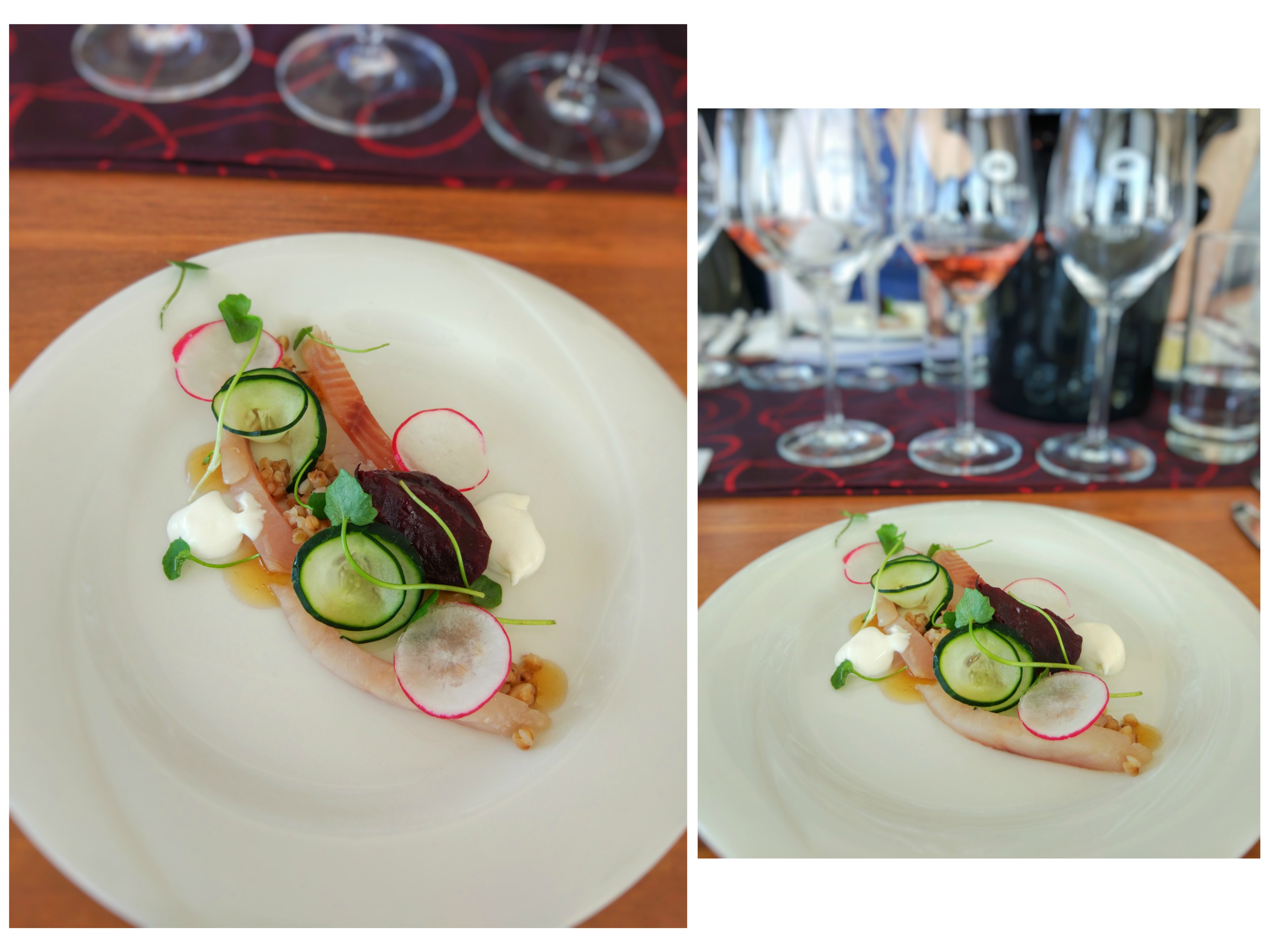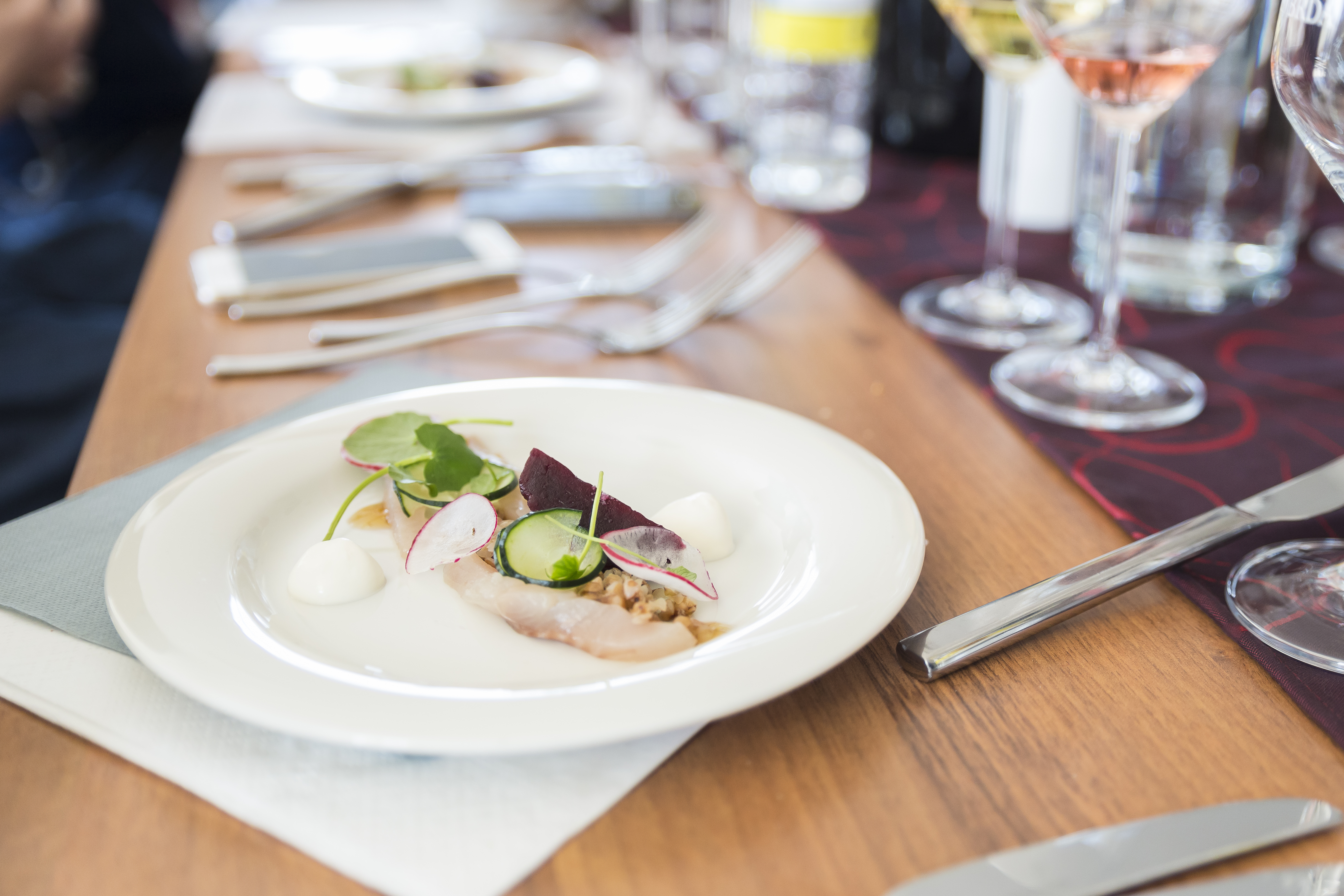 The second appetizer was just magic – the carrot was first baked and the dehydrated which caused a hole in the middle of the carrot to appear, which was then stuffed with yoghurt and the carrot then "breaded" in shrimp crumbs – whaaaat?
Wine pairings:
Pinot Blanc Quercus 2016 and
Krasno Belo 2015.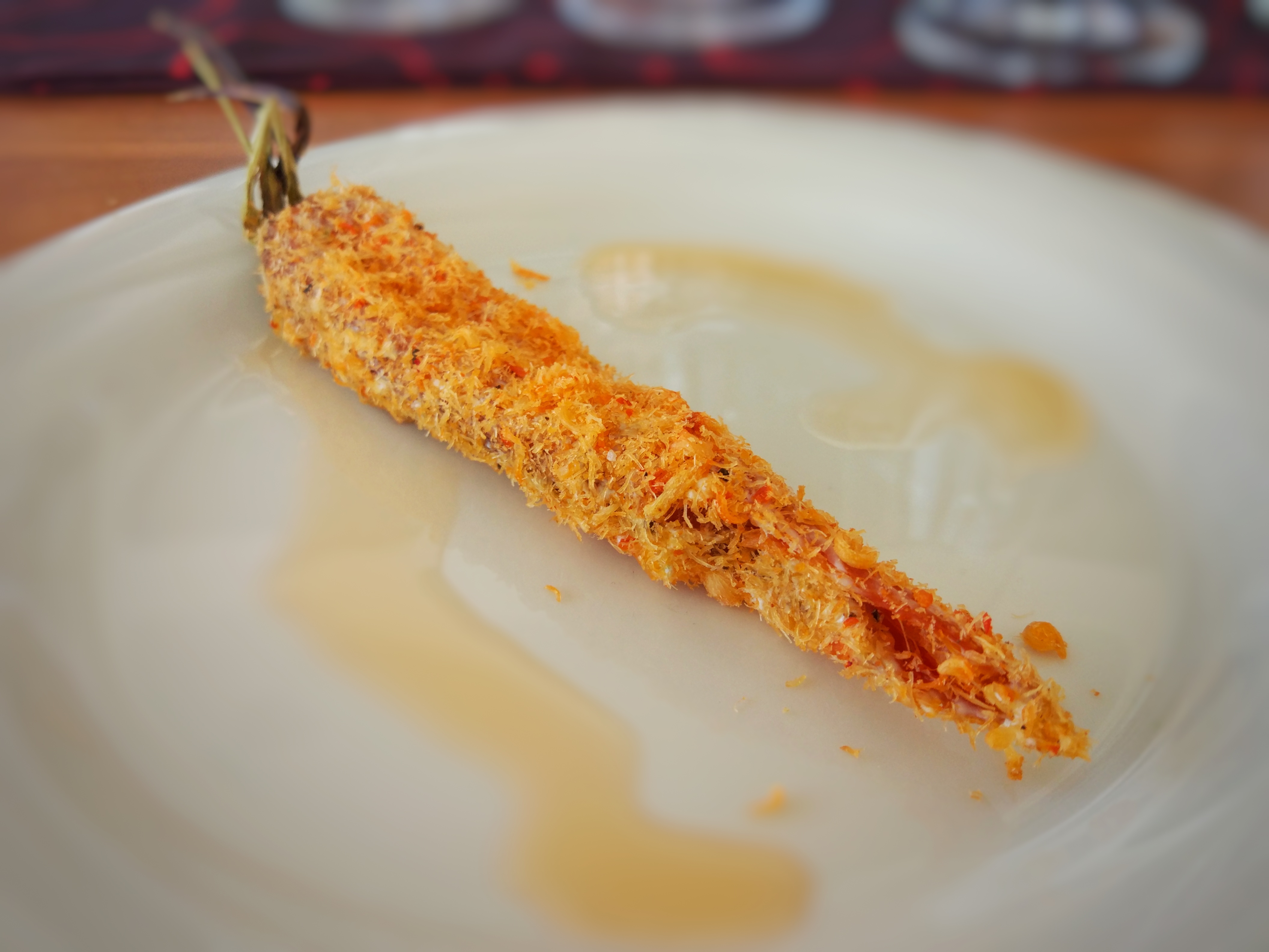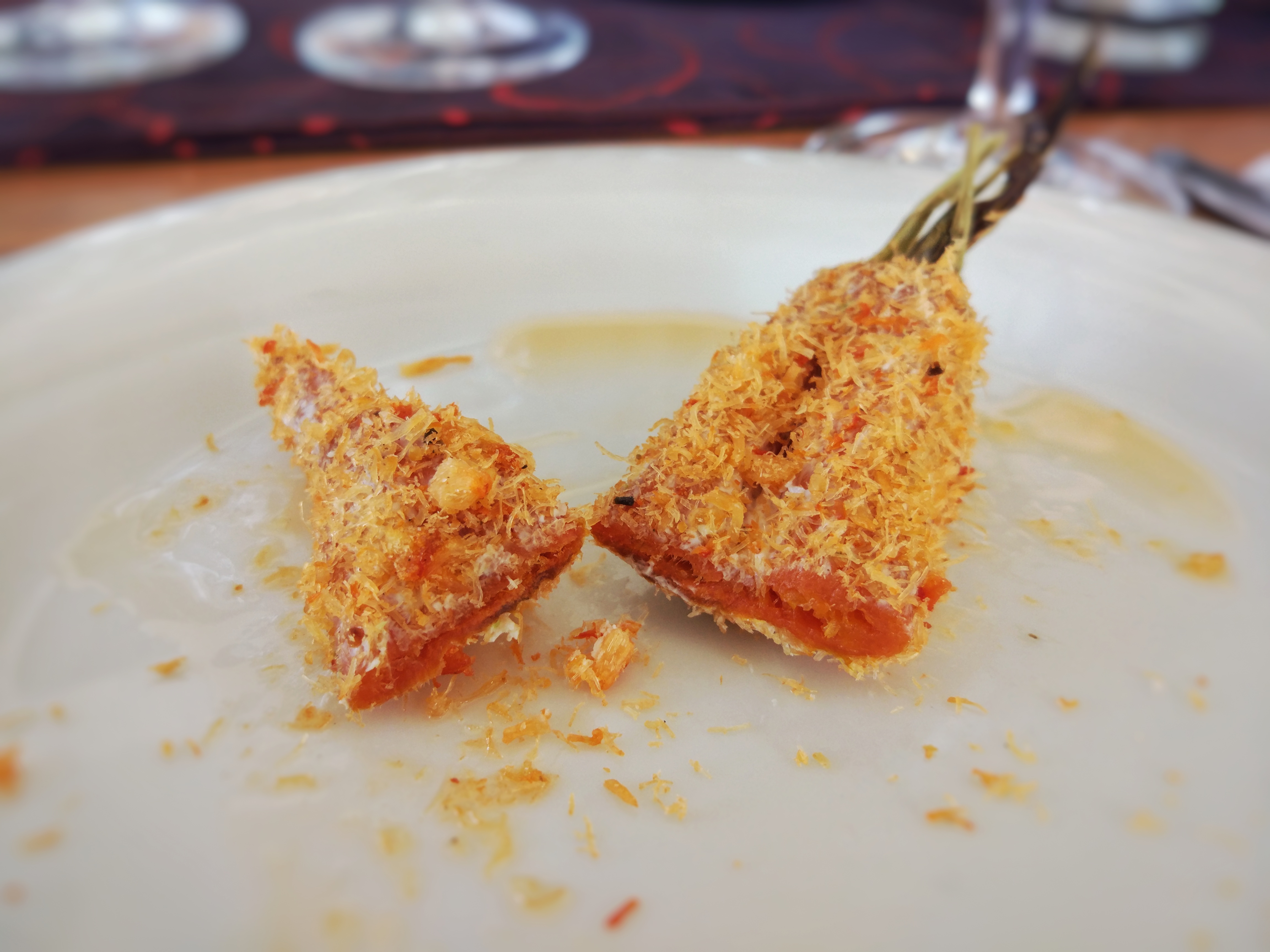 It was time for the main course and with it, the moment of truth – how many of our raviolli actually survived. Actually, almost all of them. Bine paired them with lamb, Jerusalem artichokes purée and dried tomatoes sauce.
Wine pairings were:
Rebula Bagueri Superior,
Sauvignon Blanc Bagueri superior and
Syrah 2010.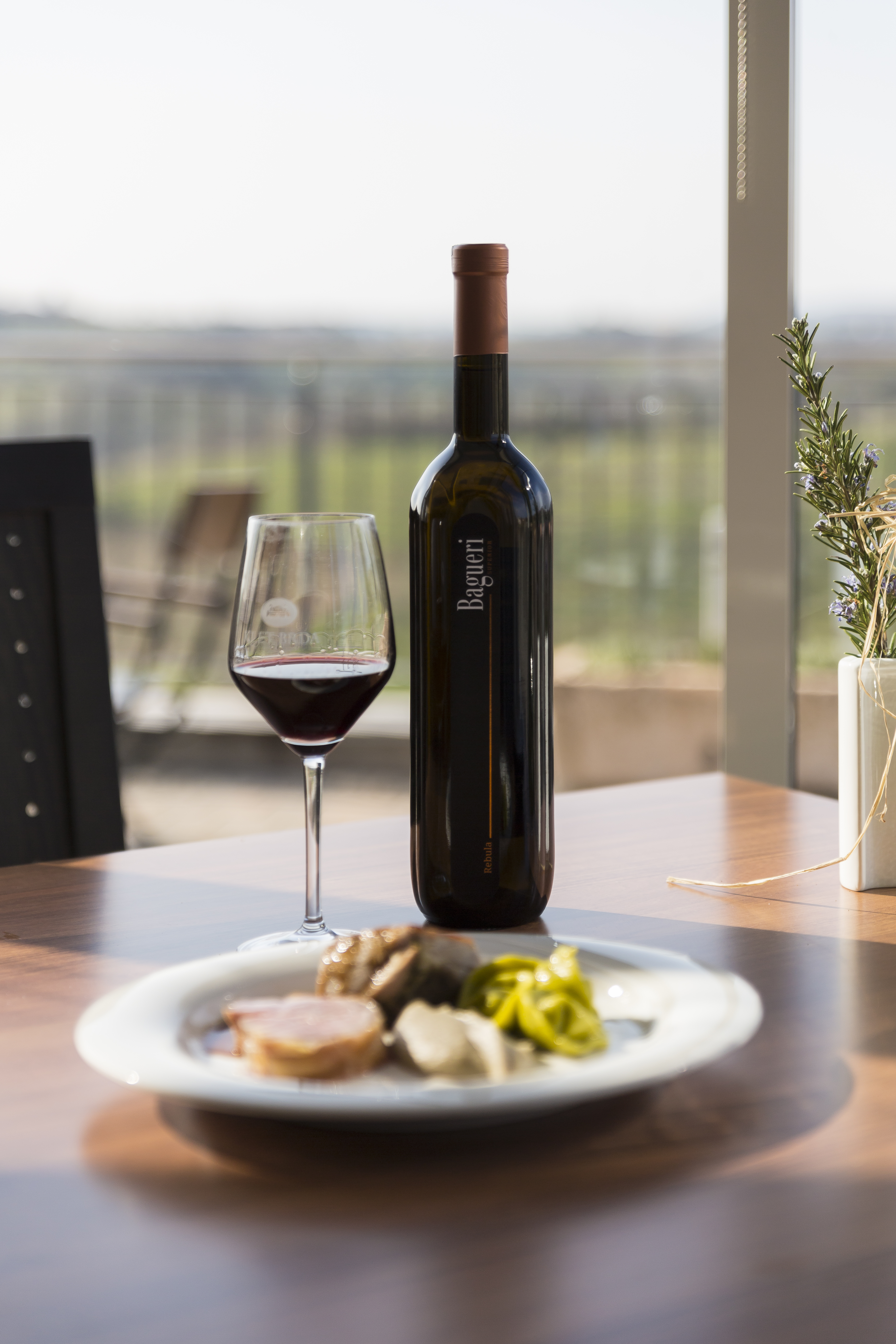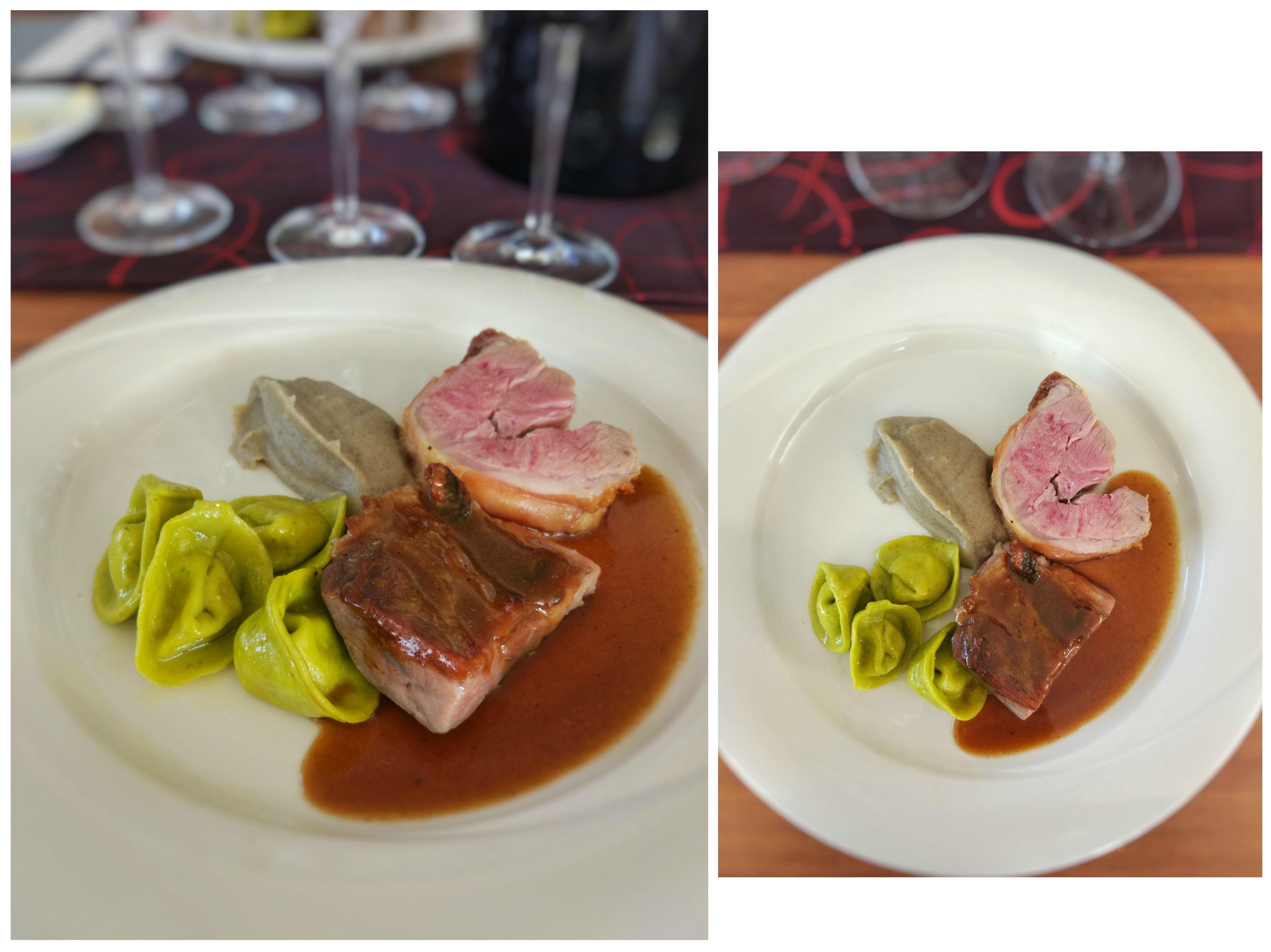 Dessert was just divine – chamomile panna cotta with almond ice cream and prune jam. And the wines, the sweet, sweet wines.. a-mazing! We tasted:
Pikolit 2011,
Markiz 2011 and
Peneči muškat 2016.
Since the dessert was super delicate, Markiz was too strong for it, but otherwise it was one of my favorite wines of the day. So sweet, almost like mead. And Peneči muškat is my favorite sparkling wine for quite some time now, anyway.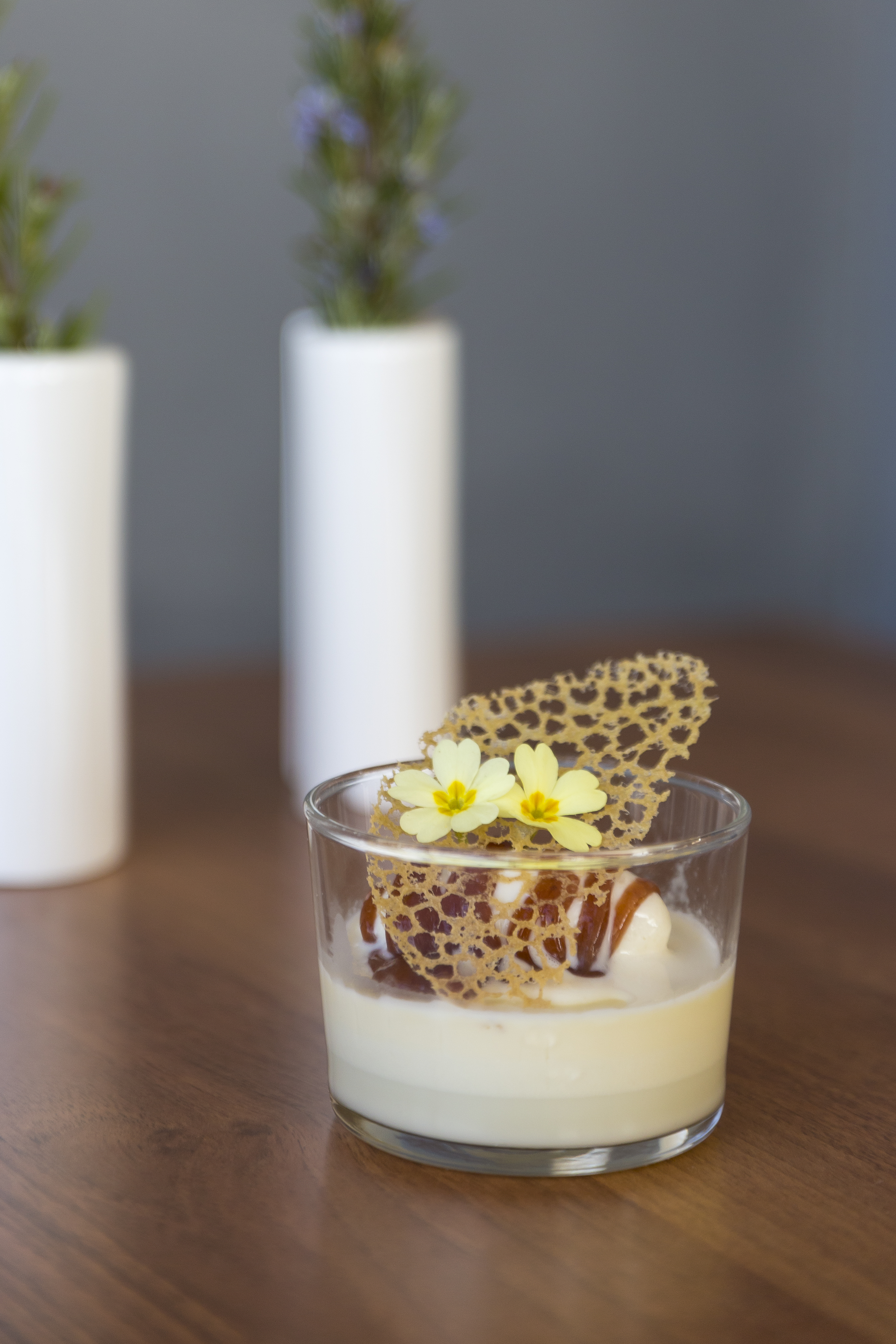 We finished with a cup of coffee while enjoying a gorgeous view, and then we slowly returned home – a little tipsy, of course, because who uses spittoons when tasting wine anyway, right?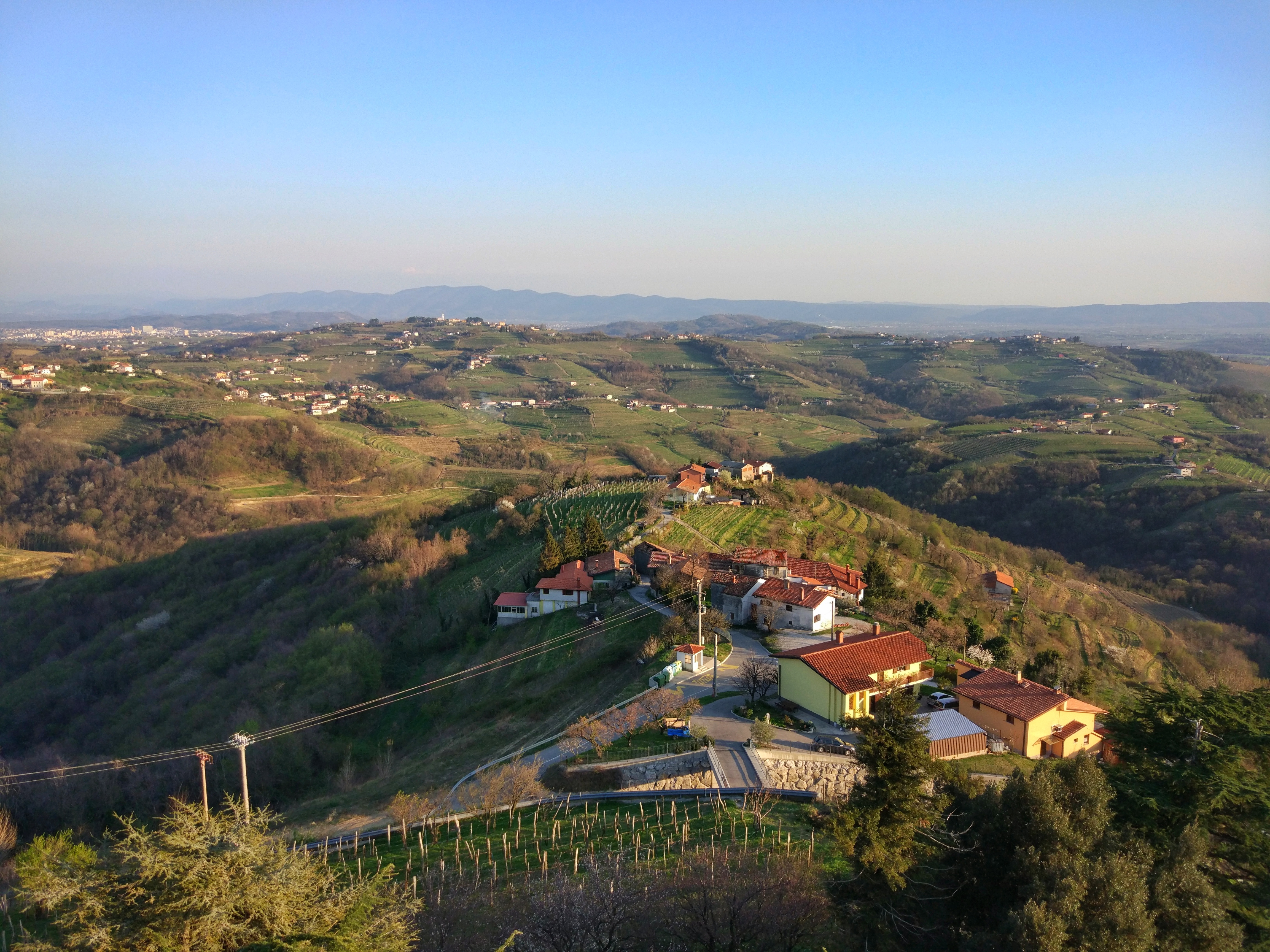 THANK YOU Klet Brda, Hotel Kozana, Bine Volčič and each and every other person involved in this amazing day. I will never forget it!