When someone says autumn, what are the first things that come to your mind? For me (appart from chestnuts, which I looove, by the way), it's apples and cinnamon. We have the most amazing homegrown apples every year and the smell of cinnamon could easily be one of my favorite. So no wonder I just had to combine them in my breakfast today – in delicious crunchy hazelnut waffles. Oh, and did I mention they are both sugar and gluten free?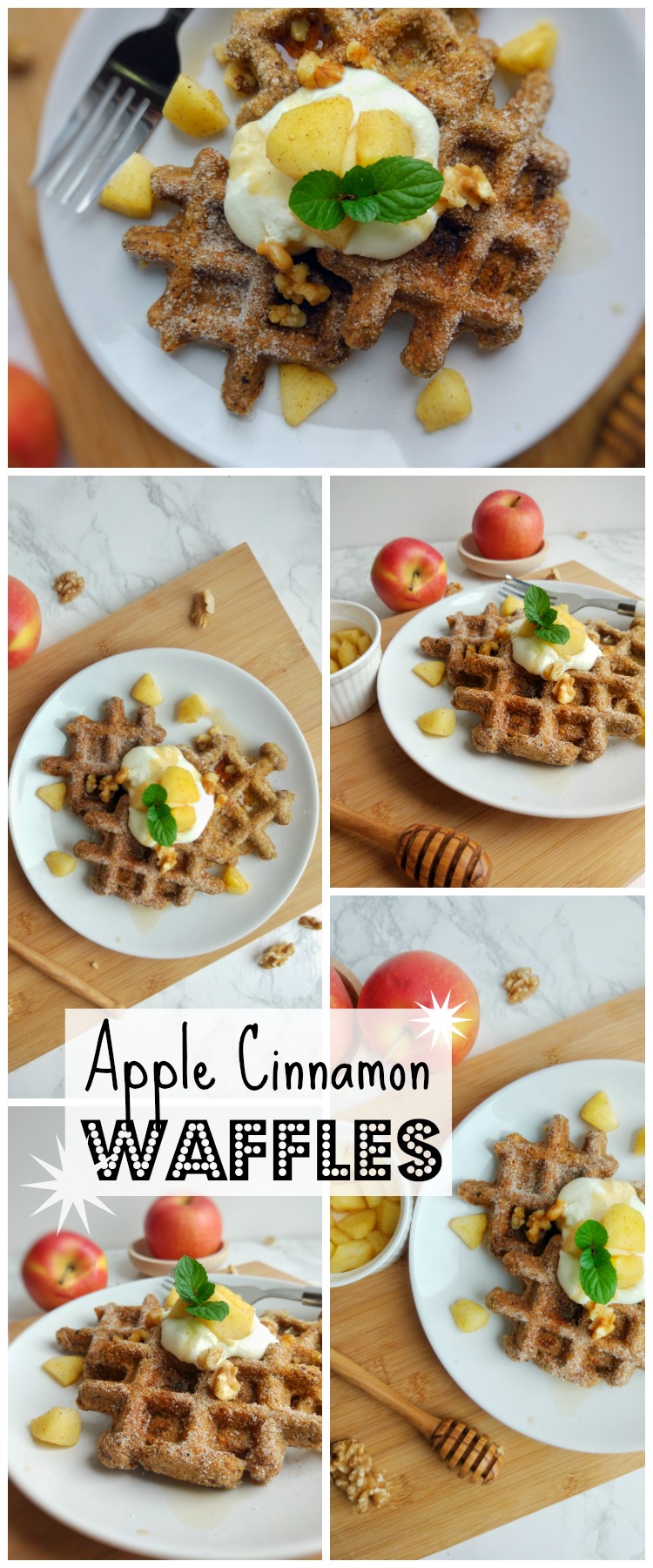 The recipe is really simple – one bowl, one waffle iron and one plate of cinnamon "sugar". And the result – one happy girl (or boy or a whole family (just multiply the recipe if needed))!
You need (basic waffle recipe inspiration by Comfy Belly):
Waffles:
1/4 cup hazelnut flour
pinch of salt
1/4 tsp baking soda
1 egg
splash of vanilla
1 tbsp Sukrin
1/4 tsp cinnamon
Apples:
1 small apple
cinnamon
1/4 tbsp honey
Serving:
Sukrin and cinnamon mixture (to roll the waffles in; about 1 tbsp Sukrin per 1/2 tsp cinnamon, or more if you want a stronger cinnamon flavor)
Whipped cream for serving
How to:
Preheat your waffle iron.
Mix all dry ingredients well and then add the wet. Whisk well with a fork and let sit until the waffle iron is ready.
Peel and chop the apple and cook it on medium heat with cinnamon and honey until it softens slightly but still remains a little crunchy. You'll know when it's right 😉
Lightly grease the waffle iron with butter or coconut oil and pour small batches of waffle mixture on it. Bake for about 5 minutes and repeat with remaining mixture.
While still hot, roll the waffles in Sukrin and cinnamon mixture. Be generous here!
Serve with warm cinnamon apples and some whipped cream! Bon apetit!