February is carnival season in Slovenia and if there is anything most households have in common is that they bake/fry lots and lots of donuts. And when making donuts, usually a lot of egg whites are left over. Enter: Pavlova! With ingredients we mostly have at home, Pavlova can be a simple dessert that will wow your guests.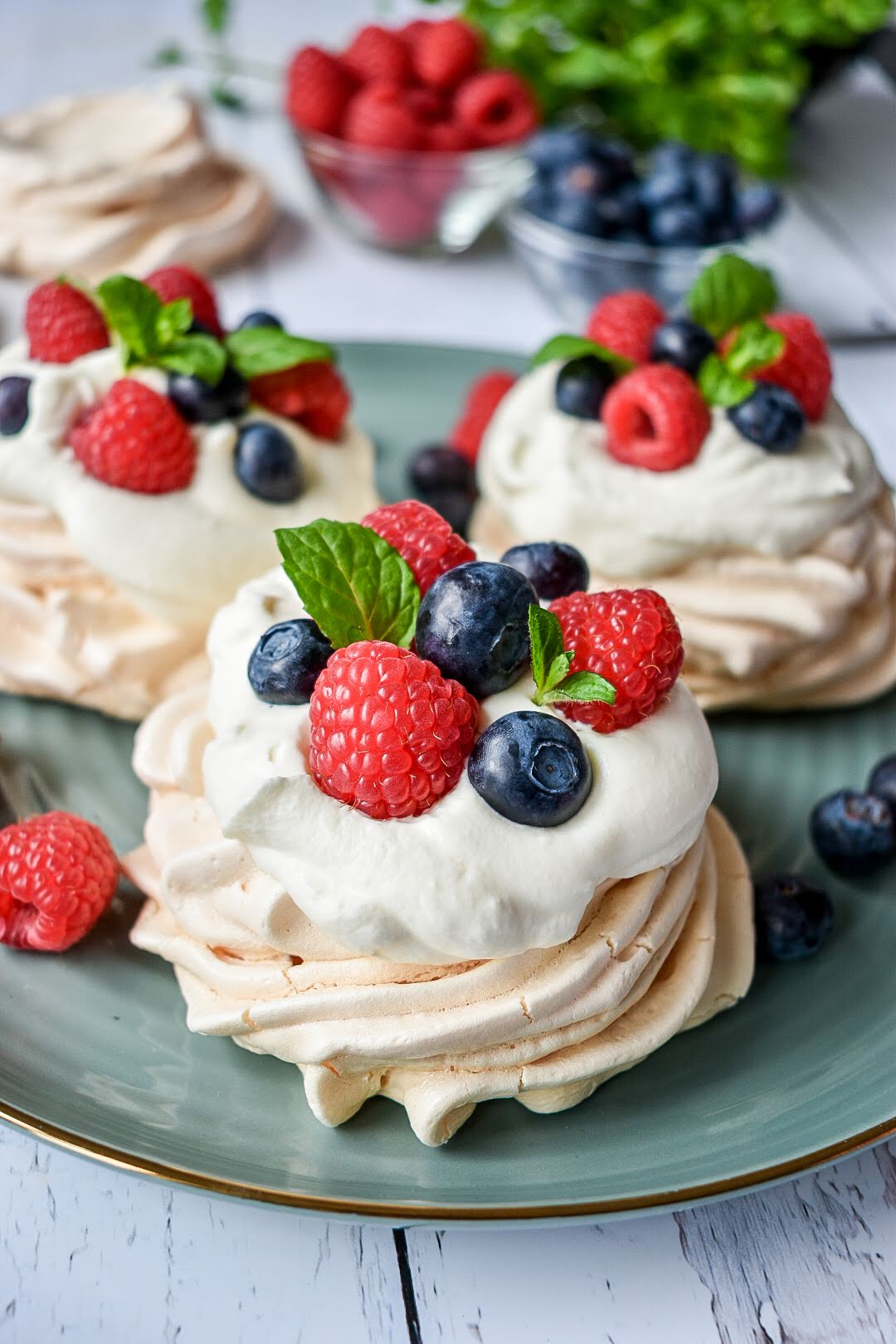 Ingredients:
3 egg whites
¾ cups Agragold granulated white sugar
1 tsp cornstarch
¾ teaspoon lemon juice
¾ teaspoon vanilla extract
Whipped cream:
1 cup (250ml) whipping cream
1 ½ tablespoon Agragold powdered sugar
1 teaspoon vanilla extract
Toppings:
Fresh berries and mint leaves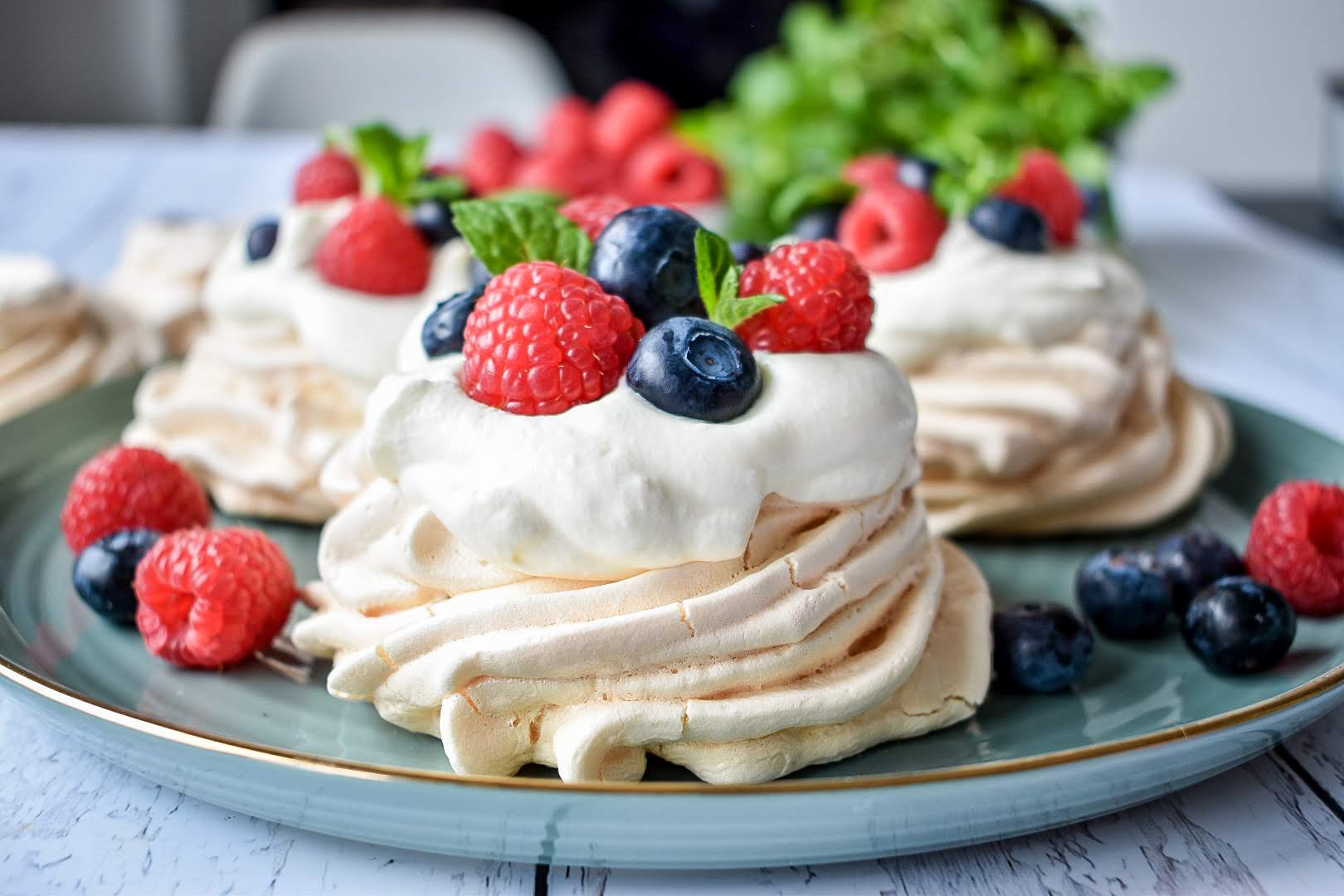 How to:
Place room temperature egg whites in a stand mixer and start whisking them until they start to foam and firm up. Start slowly adding the sugar, tablespoon by tablespoon, and continue to whisk for at least 5 minutes until really glossy.
In a cup, mix together the lemon juice, cornstarch and vanilla extract until combined. Pour it in the egg white mixture and put the stand mixer on high, whisking for just a few seconds. 
Preheat the oven to 110 degrees Celsius. Line a baking tray with baking paper and pipe (or spoon) the mixture on the tray, forming circles about 8 cm in diameter. Bake immediately (if you wait, the melted sugar will pour out of the Pavlovas and form brown burnt circles around your perfect white nests) for 1 hour and 15 minutes and then turn the oven off, leaving the tray in the oven for about 30 – 45 minutes more to let it cool. 
Whip the whipping cream, sugar and vanilla extract until stiff peaks form. Top the egg white nests with whipped cream and fresh fruits and serve as soon as possible (the same day!).
For all sorts of tips and tricks, I suggest you visit The Flavor bender which knows a looot about making a Pavlova.