With all the fuss around doughnuts in Slovenia this time of the year (it's carnival season, and fried doughnuts are a must), I always try and eat at least one to see if my taste has changed since last year and I always find out over and over again, that doughnuts are not my thing. I don't like the taste of fried oil that stays in my mouth for a whole day and some (especially American) doughnuts, often have an overpowering taste of yeast. So this is my version of doughnuts – they look like ones, but they have a more cake-like texture and are not fried but baked.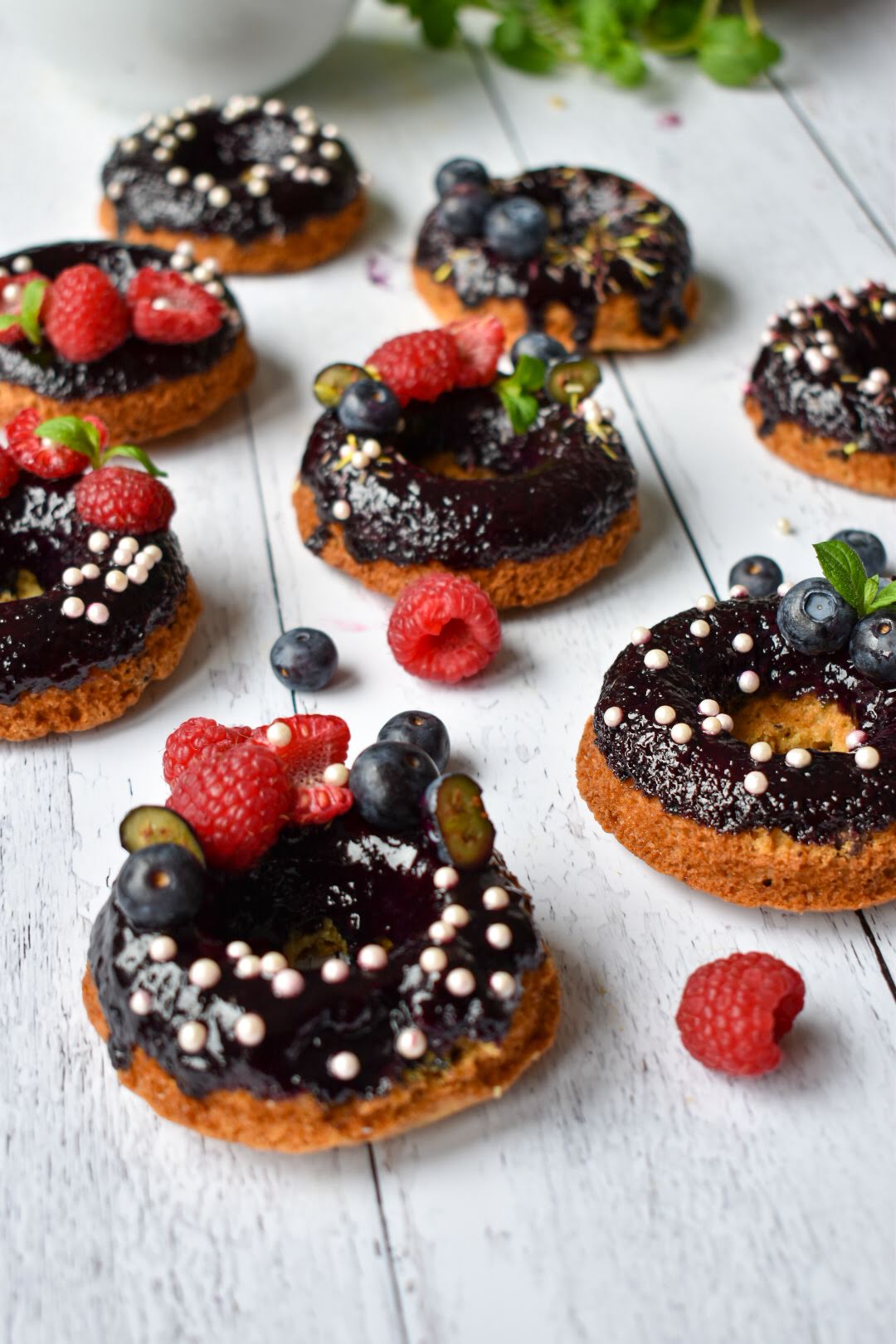 Ingredients:
155g white or spelt flour
100g brown Agragold sugar
½ tsp bicarbonate of soda
½ tsp baking powder
Pinch of salt
40 g chocolate chips
1 whole egg
1 dl (a little less than ½ cup) of milk + 1 or 2 additional tablespoons just in case
1 tsp vanilla extract
1 tsp lemon juice
55 g melted butter
Glaze:
140 g frozen blueberries
2 tbsp Agragold powdered sugar
¼ cup (60 ml) water
5-7 tbsp Agragold powdered sugar
3 tsp lemon juice
3 tsp cornstarch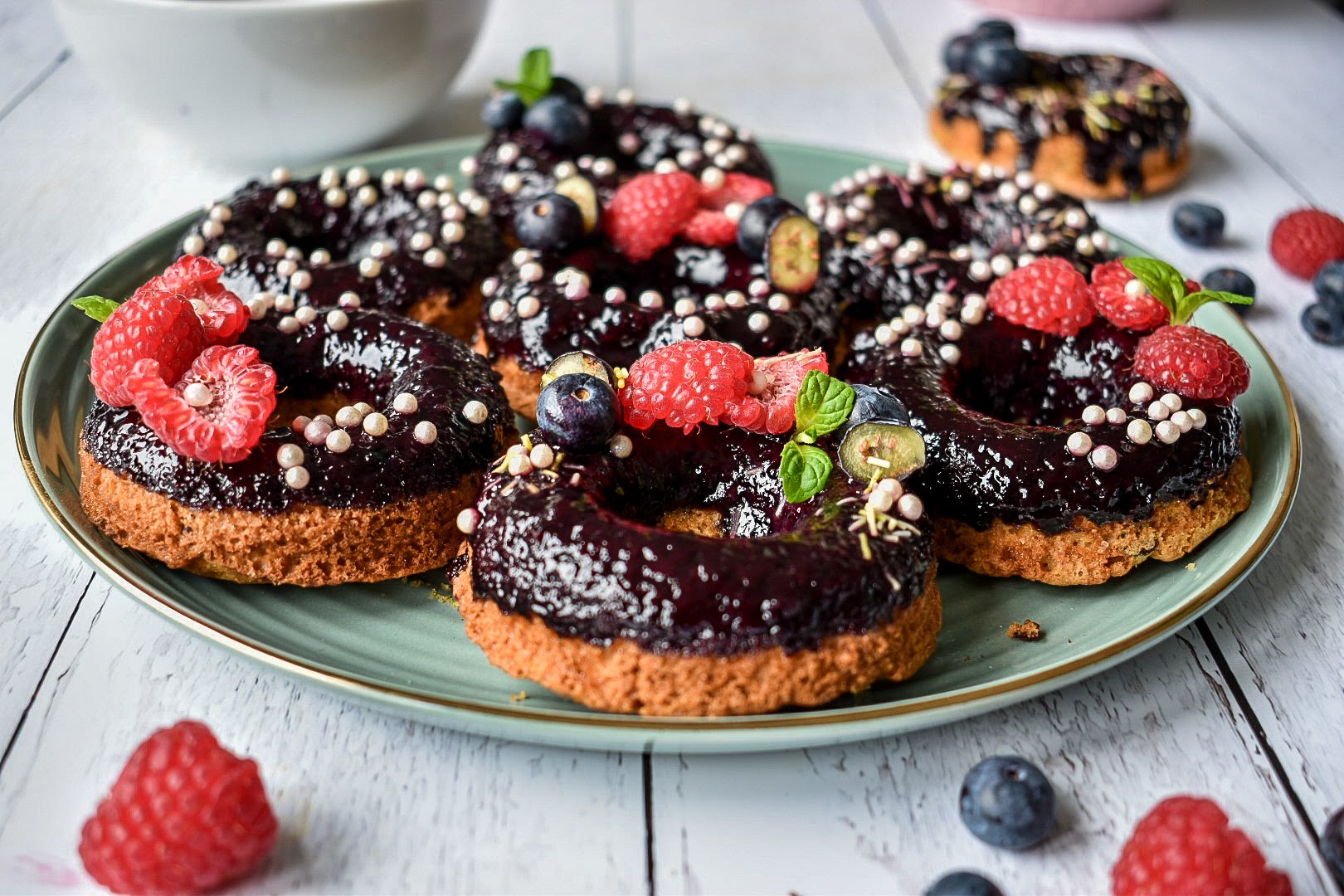 How to:
Mix dry ingredients in one bowl (flour, sugar, bicarbonate of soda, baking powder, salt and chocolate chips) and mix the wet ones with a hand mixer in the other. Mix both with a few quick whisks just to get everything well combined. Add some more milk if you think the batter is to thick.
Preheat the oven to 180 degrees Celsius. Use a doughnut pan for baking the doughnuts. First, grease it generously with some melted butter and fill the pan to about ¾ full. Bake for 15 minutes and check with a toothpick if they are done. Remove from pan and allow to cool down completely.
For the glaze, cook the blueberries with two tablespoons of sugar and water until soft. Mix them in a smoothie maker and pour through a sieve to remove any chunks. Pour the mixture back into the cooking pan and add the sugar. In a small bowl, mix the lemon juice and cornstarch to prevent any lumps in your glaze. Pour the cornstarch mixture in the blueberry sauce and cook until it thickens to desired consistency. Let cool. For a more thick glaze, add more cornstarch and lemon juice, making sure you keep the ratio the same.
Make sure you glaze the doughnuts right before serving them, as their cake-like texture will drink up the glaze like a sponge. It is fresher than glazing the doughnuts with chocolate and more delicious than glazing them with butter cream (I can't seem to get myself to like the taste of it).