You probably would't believe me if I told you these pretty babies were flourless, gluten free (if you choose your oats wisely) and sugar free? Well, they are, and to prove it, I'm sharing the recipe with you. Two recipes, to be exact, since I decided to divide the ingredients in two and by adding slightly different add ins to both parts, I got two quite different flavored kinds of muffins. And all in just one smoothie maker jar!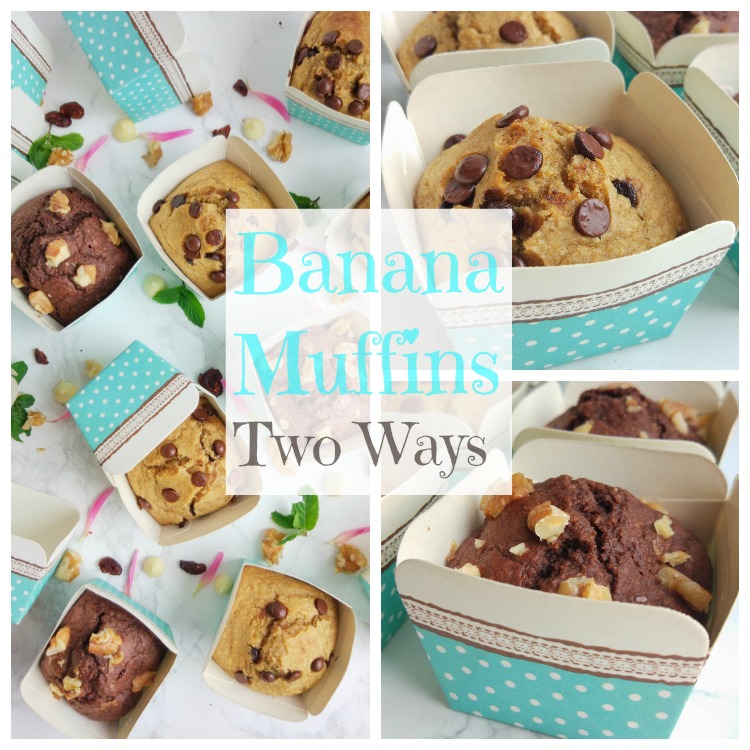 Ingredients (inspired by Le Creme de la Crumb):
2 cups  oats
2 eggs
2 medium bananas
¼ cup Xylitol (or more if you like your muffins sweeter)
1 teaspoons baking powder
1 teaspoon baking soda
1 teaspoon vanilla
¼ teaspoon salt
½ cup greek yogurt
1 tbsp cocoa powder
1/2 tsp cinnamon
crushed walnuts
dark chocolate drops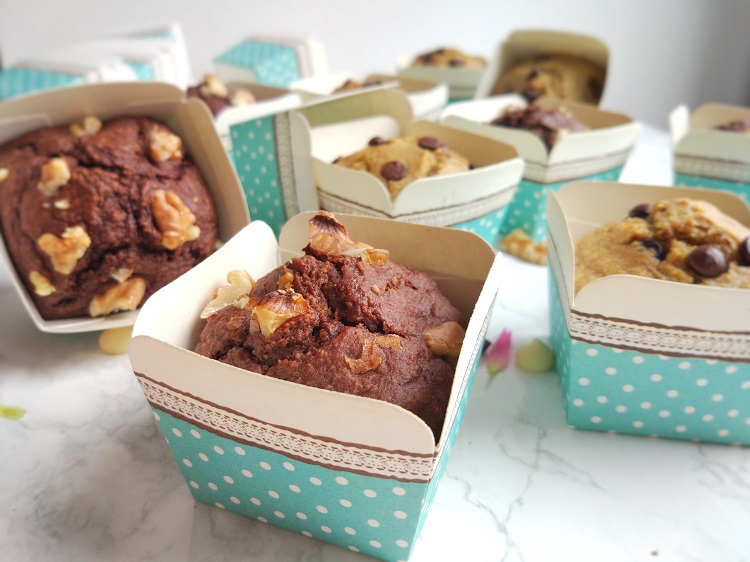 Just follow these simple steps:
Preheat the oven to 190 degrees Celsius.
First, divide the ingredients from oats down to including greek yogurt into two equal parts and place the first half in a food processor, a blender or a smoothie maker. Add cinnamon and mix until all blended and the oats are nicely crushed into oat "flour". Transfer to a bowl and mix in the chocolate drops.
Place the second half of the above ingredients in the machine of your choice and add the tablespoon of cocoa powder. Mix well, again aiming for a smooth mixture with no large chunks of oats or banana. Mix in the crushed walnuts by hand.
Pour the mixtures into either greased or lined muffin baking tray or use the lovely self standing muffin cups like I did. Fill them up to about 3/4 and top with walnuts and chocolate drops. Bake for 12 – 15 minutes (the tooth pick should come out almost dry) and let cool completely to make sure the muffins will get out of the cups or tray easily.