Simple Protein Pancakes with Mascarpone and Fruits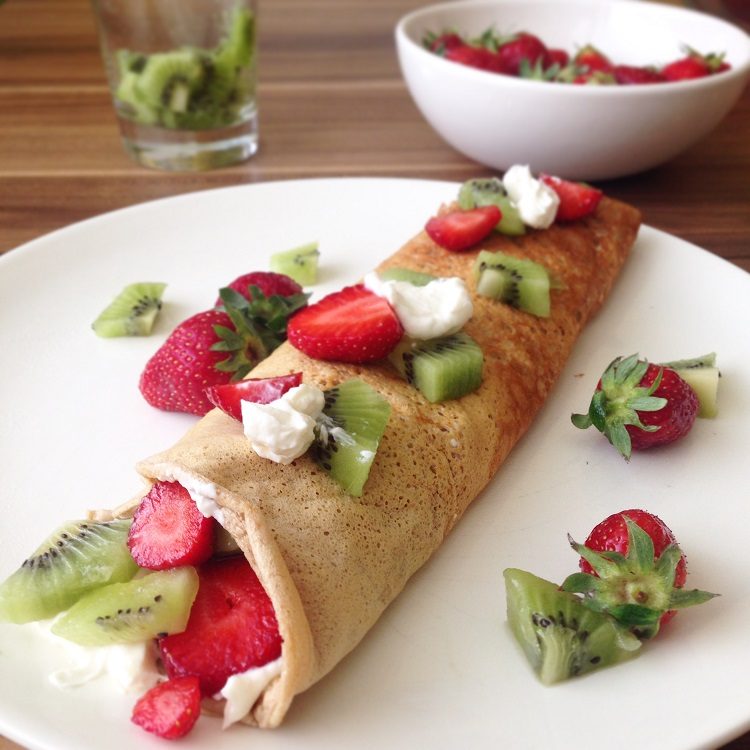 No time to make a super fancy breakfast? Think again! You can take a simple shortcut and make a batch of amazing, delicious, gluten and sugar free pancakes that won't feel like they're so healthy at all. All you need is a protein pancake mix, some coconut butter, water, mascarpone, milk, casein powder and a looot of fresh fruits. Simple as that! And if you have a lovely chef to help you with breakfast preparations, i.e. to make the pancakes, the cooking is so much easier, faster and more fun. <3
What you need to make 4 pancakes:
250 ml water
4 scoops Protein Pancake Mix
coconut butter, for baking
4 heaping tbsp mascarpone
2 heaping tbsp vanilla casein
milk (as required)
fresh fruits
How you make them:
Mix the pancake mix and water with a stick blender. Bake 4 pancakes as you would regular pancakes in a pancake pan with some coconut butter.
Meanwhile mix the mascarpone and vanilla casein well and keep adding milk until you get desired thickness.
Fill the pancakes with a generous amount of mascarpone cream and chopped fresh fruits. Voila!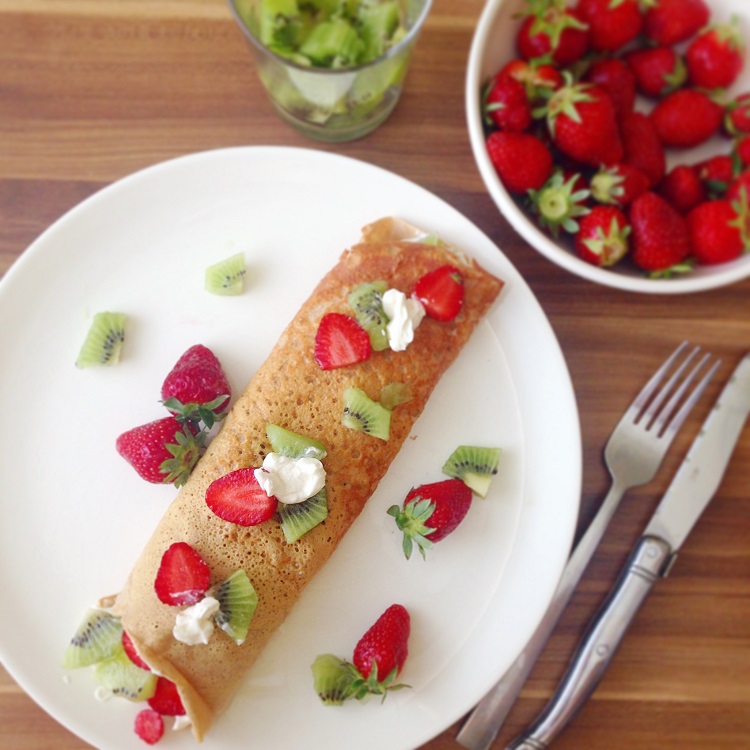 Comments