I'm one of those people who love to make everything from scratch. It's just so satisfying, and most importantly, I know exactly what the ingredients are, I know that they are healthy and I know that they are so delicious. Since we've been on a quest to find a perfect burger, I decided to try and make one at home in the hopes of it being the best one so far.
Step 1: all of the burgers that came close to being crowned "the best burger" were made with (homemade) brioche buns. So I baked my own, using a quick recipe with a few little changes:
Ingredients:
1 1/4 cups warm milk
50g fresh yeast
2 tbsp sugar
1/3 cup melted butter
1 large egg
3 1/4 cups spelt flour
1 tsp salt
some milk and water to brush on top before baking
linen/sesame seeds for sprinkling
Procedure:
First, start by activating the yeast. Warm up the milk, add sugar and yeast and wait for about 10 minutes to get it really alive and bubbly.
Meanwhile, sift the flour in a large bowl, add melted butter and salt to the sides and the egg in a whole in the middle. Pour activated yeast over the egg and knead for 5 – 10 minutes. Keep some extra flour close, so you can keep adding it until you get the desired texture. Cover and let sit for at least 10 minutes (mine ended up rising really fast).
Preheat the oven to 210 degrees Celsius. Divide the dough into 8 – 12 equal parts and form buns. Place on a rack with baking paper and cover again. Let sit for another 10 minutes, then brush with water and milk mixture and sprinkle with your favorite seeds or just leave plain.
Bake for 12 minutes, remove from baking sheet and let cool down. These babies freeze really well so don't worry if you don't need all of the at once.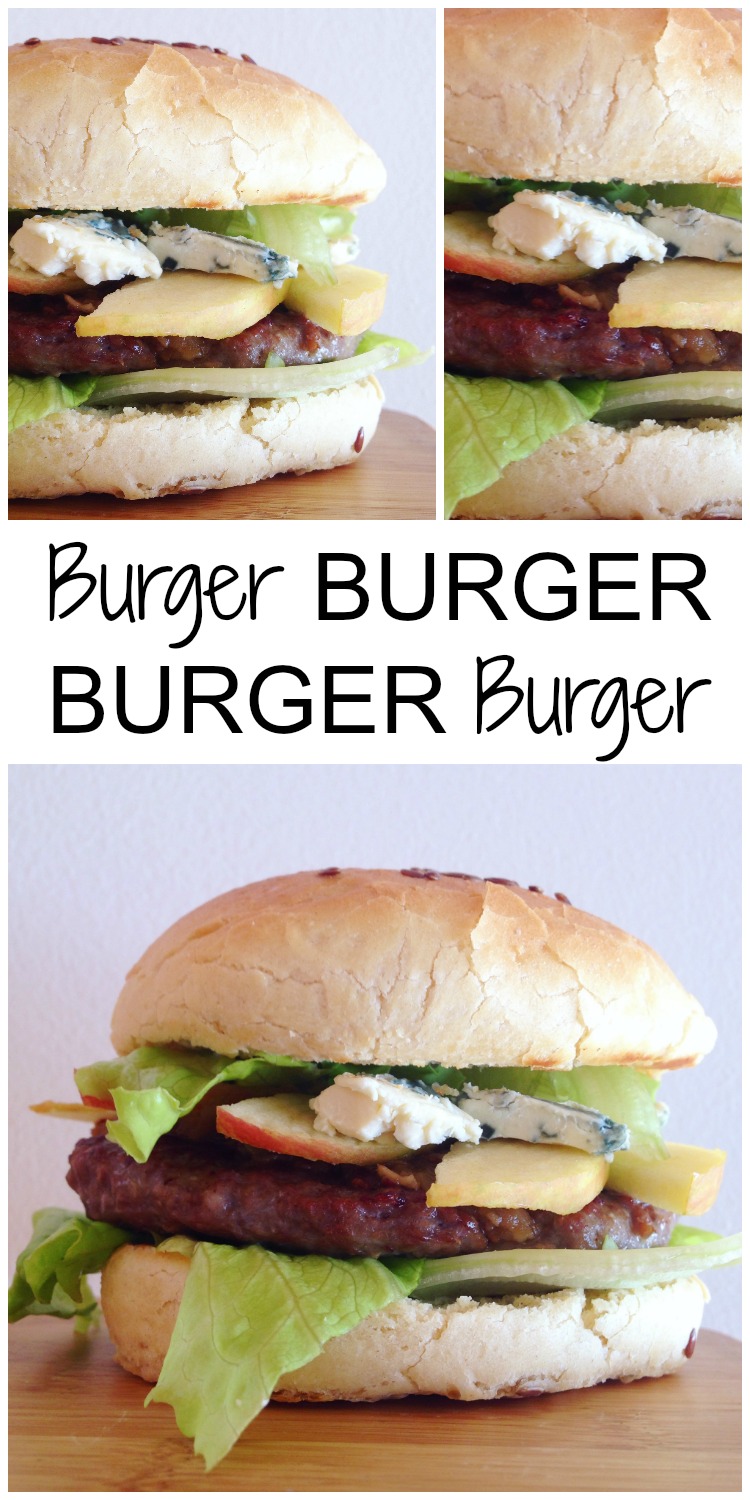 Step 2: One of my absolute favorite spreads is onion jam. I wanted it homemade, sweet but sugar free and with a little kick. So I made onion jam with bacon (I got the great idea here)!
To do the same, you'll need:
75 g thinly sliced bacon
5 onions, peeled and chopped
3/4 cups coffee
3 tbsp honey
1/2 tsp cumin
1 tbsp balsamic vinegar
How to:
Cut the bacon into small pieces and fry on medium high heat until they begin to brown (approximately 10 minutes.
Remove the bacon from the pan and transfer to a paper towel. Add the chopped onions to the same pan and cook until softened (about 10 minutes).
Reduce the heat to low, add the coffee, honey, cumin and bacon and allow to simmer for al least 30 minutes or until the mixture has begun to thicken and become jam like in consistency. Transfer to a food processor and mix until finely chopped. Transfer back to the pan, add balsamic vinegar and cook for a few mor eminutes.
Transfer to an airtight container and store in the fridge for up to 3 weeks.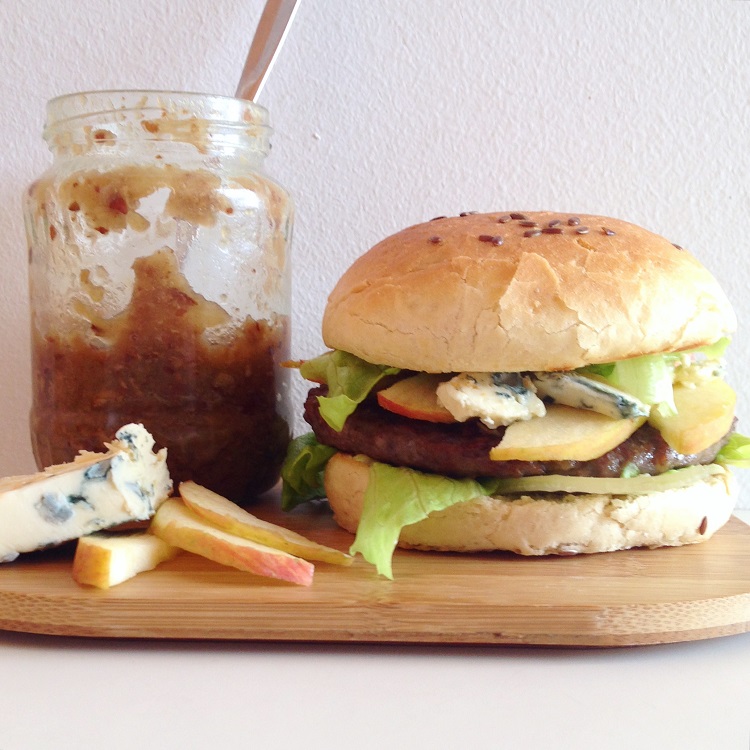 Step 3: assemble the burger. To assemble the burger, you'll need one brioche bun, one beef patty, fresh green lettuce, onion jam, gorgonzola cheese, thin slices of bacon, apple and juice of a lemon.
In one skillet, brown the bacon and transfer to a paper towel. Keep the fat and use for grilling the bun.
In the other skillet, bake the beef patty to desired doneness. Place the bottom half of the bun on a plate, top with green lettuce, beef patty, onion jam, bacon, slices of apple dipped in lemon juice (really adds to the freshness), gorgonzola cheese, some more lettuce and the top of the bun.
Voila!