It's been more than a year now, I believe, since I've attended two cooking workshops byBarbarella – Green Chef. Her workshops were vegan (which I am not – to the joy of my boyfriend (that was a very funny story, by the way, because we just started dating at the time of the workshops and he got really scared that I was vegan, since he wasn't sure how that would work out with him being a true carnivore)) but she never forced anyone into being vegan. Most of us, who attended her workshop, were not vegan, actually. She is really creative, though, and as such, a true inspiration for all of us aspiring chefs. I got a lot of ideas from her recipes and I guess the inspiration lasts even a year and so later. This galette is one of the products of that inspiration.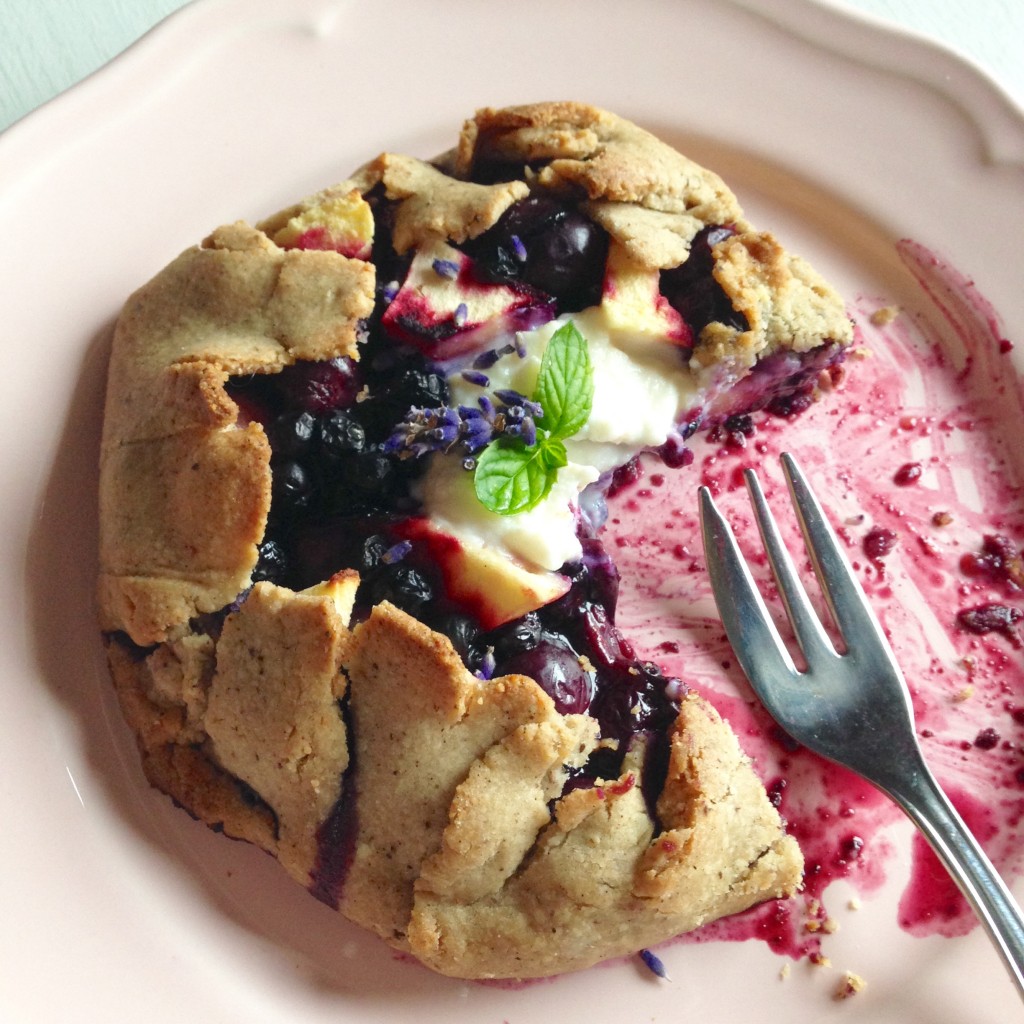 Ingredients (makes one small galette):
For the crust:
¼ cup + 1 tbsp brown rice flour
1/16 cup tapioca flour
1/12 cup + 2 tbsp almond flour
1/4 tsp vanilla powder
1 tsp Xylitol
1/3 tsp ground chia seeds
1 tbsp + 1 tsp cold butter
Cold water
For the filling:
1 handful concord grapes (if you have the time and will, remove the seeds)
2 tbsp frozen blueberries
½ tsp Xyilitol
½ tsp tapioca flour
¼ apple (peeled and chopped into small pieces)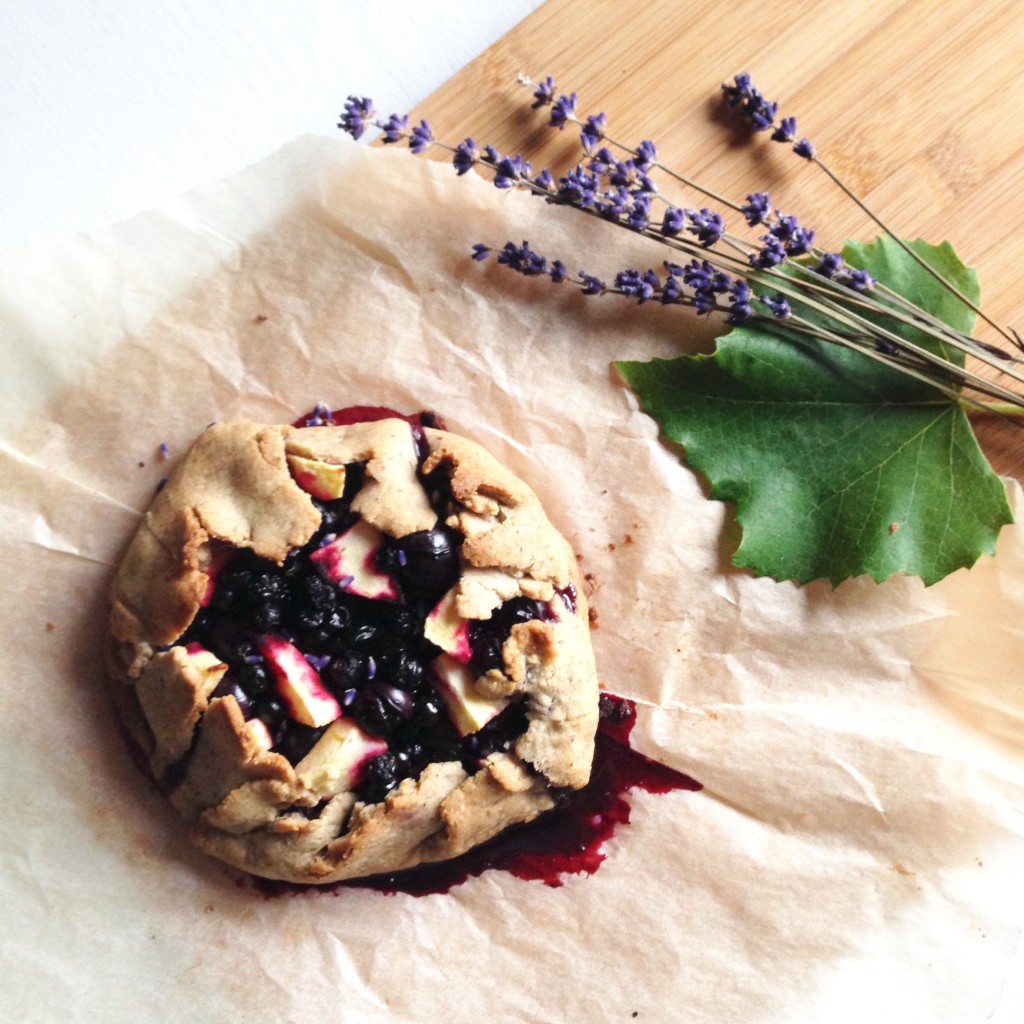 Instructions:  
Place all dry ingredients in a small bowl and mix them well.
Add butter and start kneading. Gradually add water until you get the right consistency. It should be the consistency of regular pie crust dough. You can make the dough in a food processor as well and just give it a few finishing kneads with your hands in the end.
If the dough is too crumbly, add more water and/or butter, if too sticky, add more almond or rice flour. You really can't go wrong (as you can see from the unusual amounts in the ingredient section, I've been experimenting too).
Wrap the dough in plastic foil and place in the fridge while you prepare the filling. You can also make the dough a day in advance.
Preheat the oven to 190 degrees Celsius.
For the filling, place the first four ingredients in a small pot and give them a quick cook, just a few minutes will do.
Take two sheets of baking paper and roll the dough between them until its a few millimeters thick. Transfer to a baking tray and remove the top sheet of baking paper. Place the grape and blueberry mixture as well as the apples in the middle of the rolled dough, leaving about two centimeters of dough empty all around.
With the help of the bottom sheet of baking paper, fold the dough over the sides of the filling to form a galette.
Bake for 20 – 25 minutes and serve immediately with some honey ricotta, Greek yoghurt, whipped coconut cream or ice cream. For additional flavor, sprinkle with some dried lavender flowers.