When the most famous culinary family in Slovenia, the Jezeršek family, invites you to lunch, you simply don't say no. Especially when they invite you to have lunch with them in the sky! How was it? One word: AMAZING! Keep reading to see the views from this restaurant in the sky and of course to drool over the delicious three course meal we've had.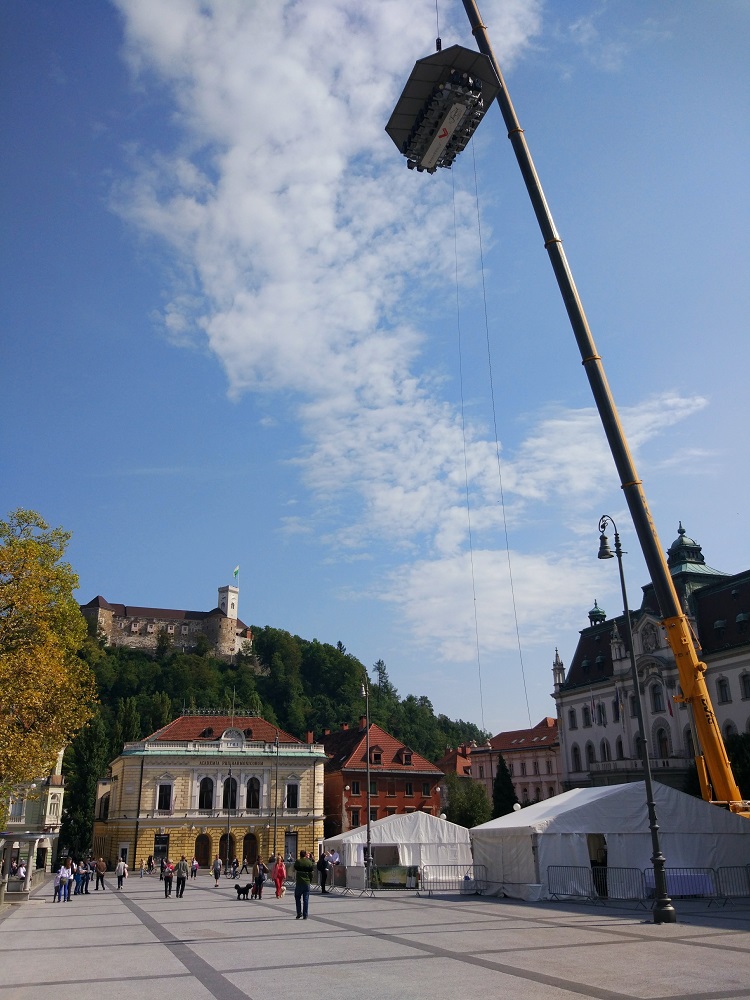 We began with some sparkling wine to help with our courage. Then the safety manager provided us with some basic safety instructions – after all, a restaurant 50 meters above the ground does require some cautiousness, which includes not droping stuff down and keeping your seatbelt securely fastened at all times. I was greeted by a big (and a little scared) smile from chef Darko as well, since we already know eachother from the culinary workshop.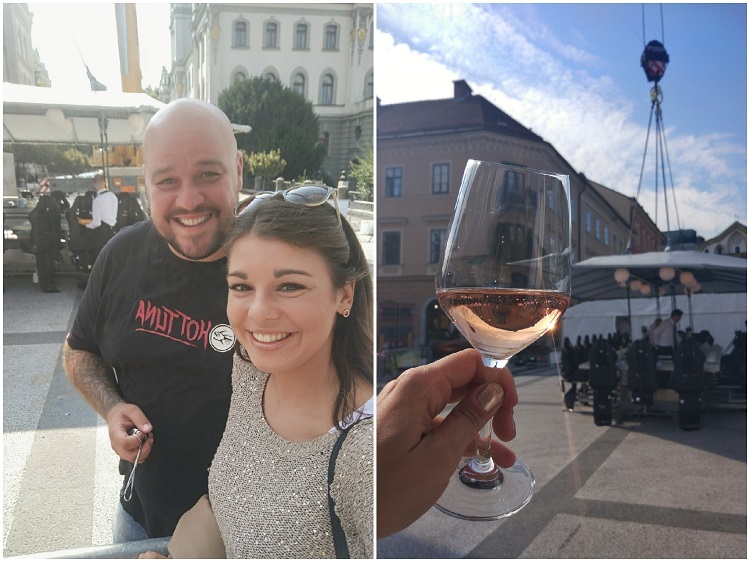 Darko, Masterchef Slovenia 2016, declined Luka Jezeršek the first time he asked him to join him as a guest chef in the sky, because he is so afraid of hights. This year – lucky for us – he couldn't say no. And although he was quite scared, a little wine and great guests helped him relax a little.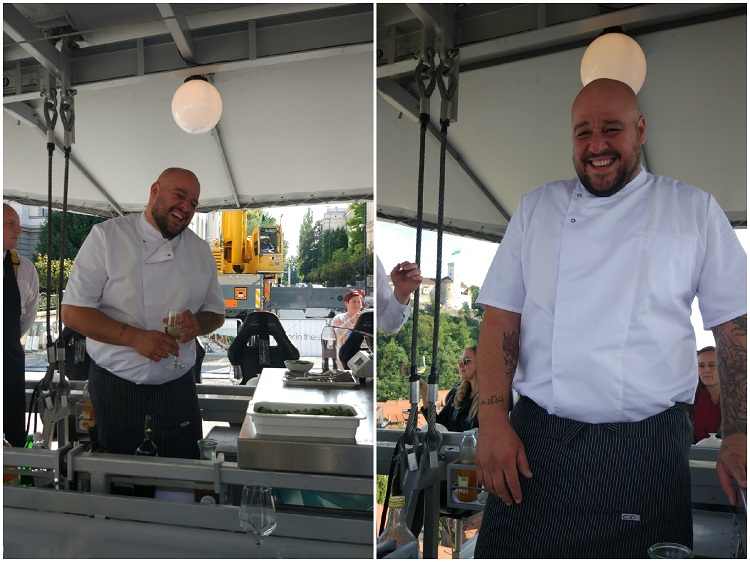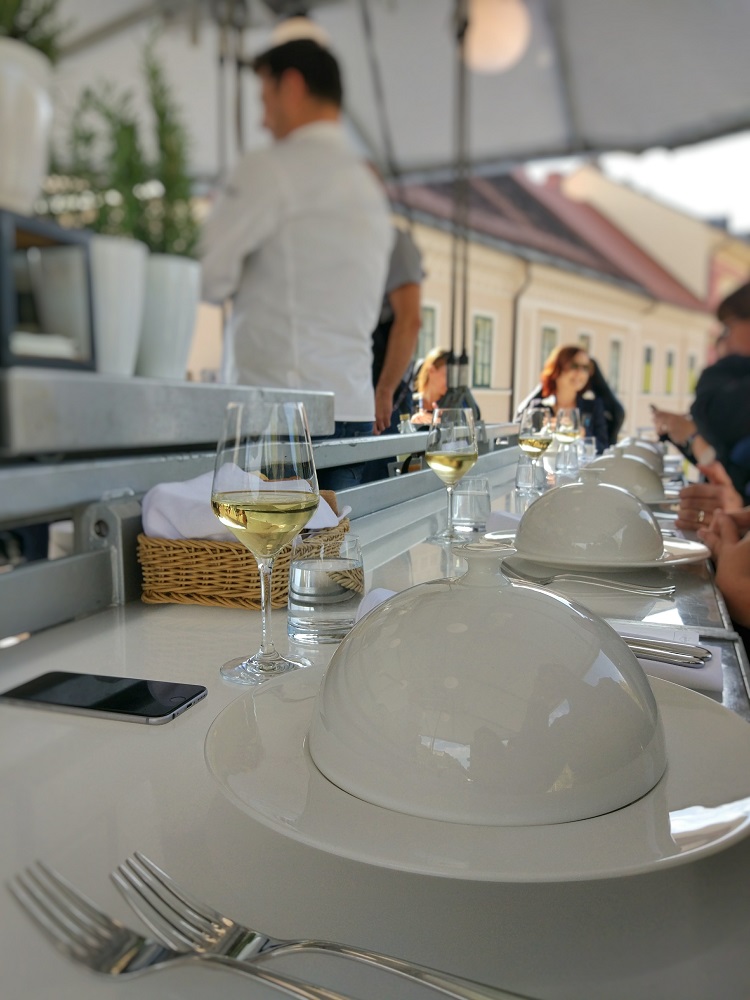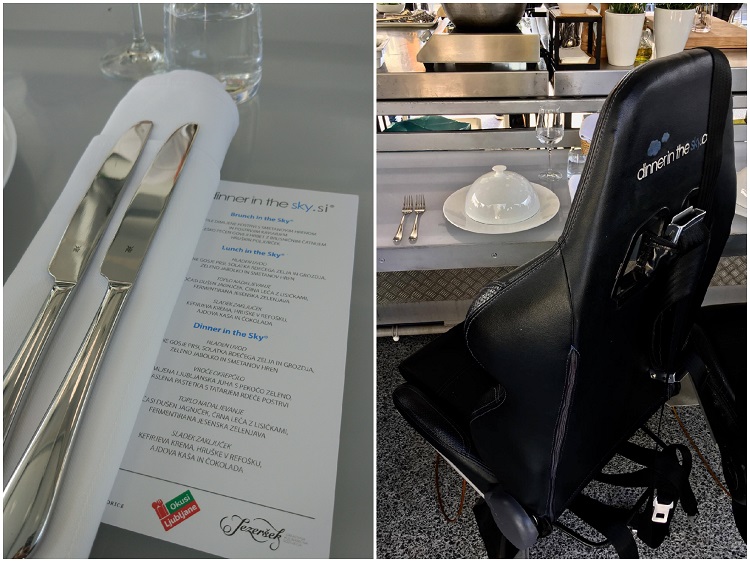 Soon after take-off we were served some wine and before we knew it we were way up high, above the Congress Square, with amazing views all around.
Our cold appetizers were already waiting for us under the white cloches:
smoked goose breast,
red cabbage salad with grapes and green apple,
creamy horseradish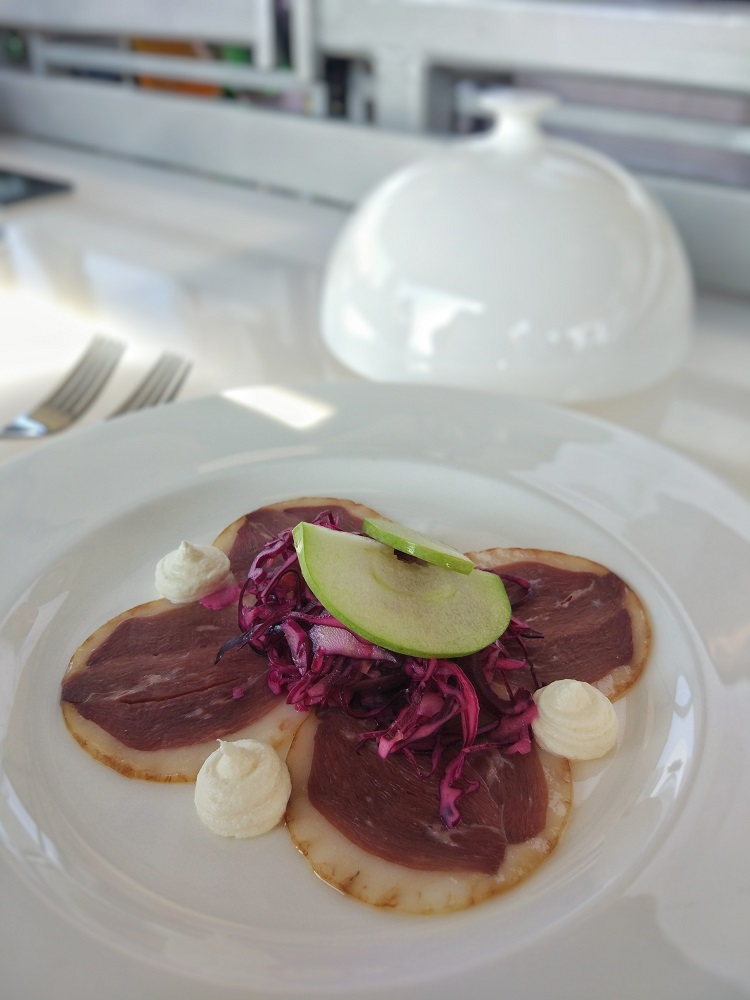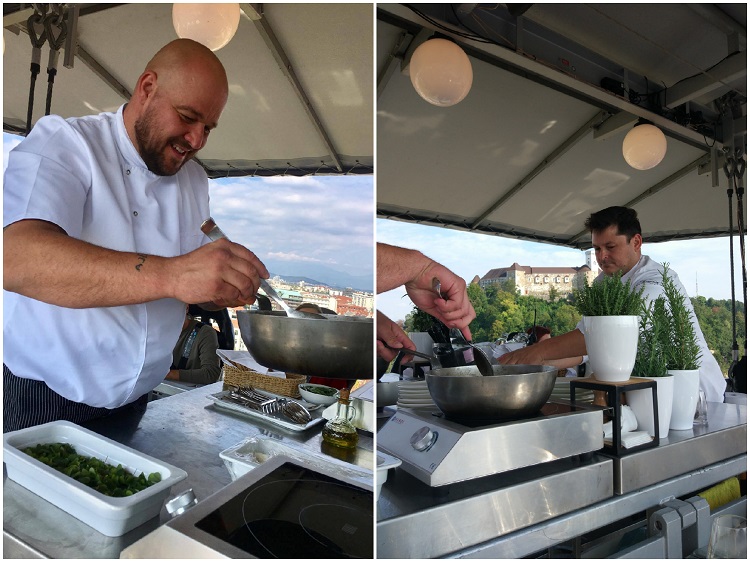 And the opportunities to take selfies were countless, of course!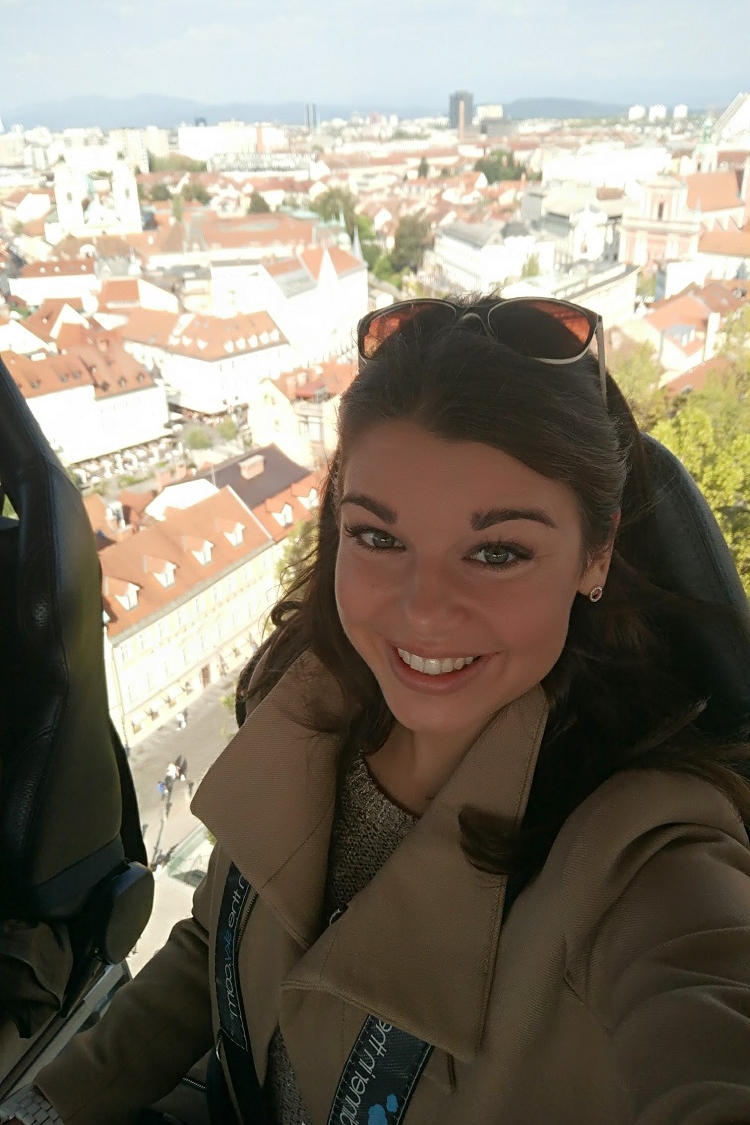 Chef Darko created the main course:
slowly braised lamb,
black lentils with porcini mushrooms, fermented autumn vegetables,
and plum sauce
Yum!!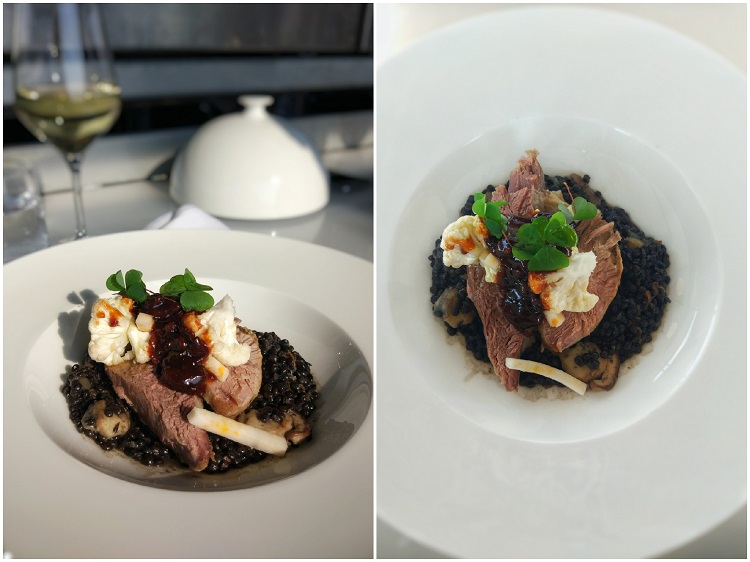 Have you ever been to a restaurant with a better view? I haven't!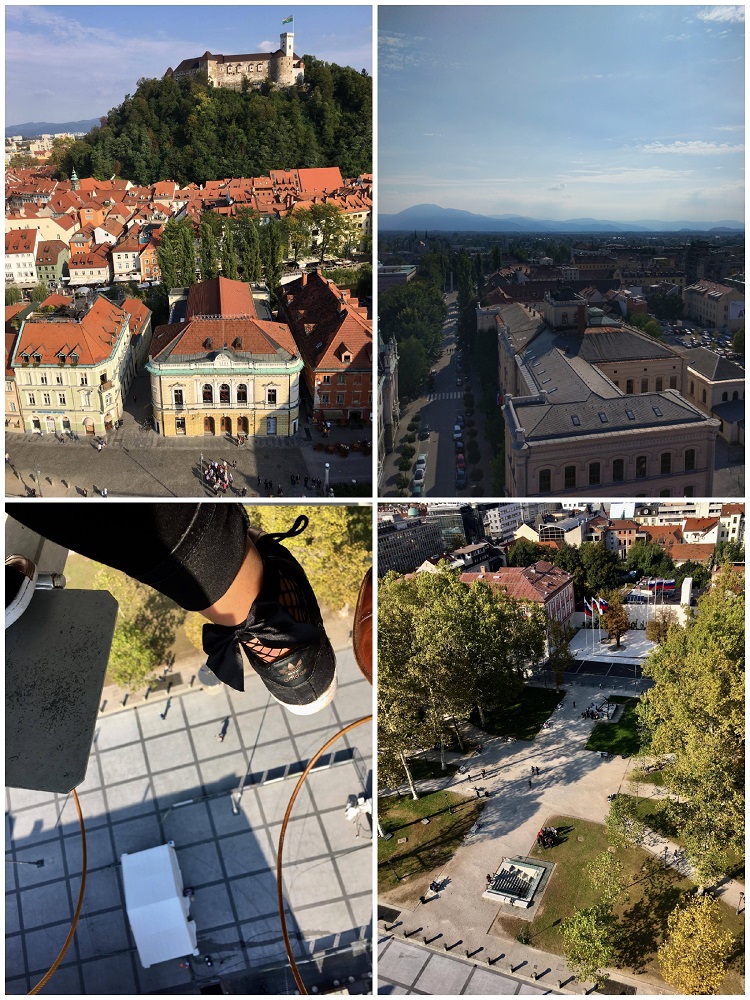 Local food, which was the focal point of the entire lunch, continued into the sweet conclusion:
kefir cream,
pears in refosco,
buckwheat porridge and chocolate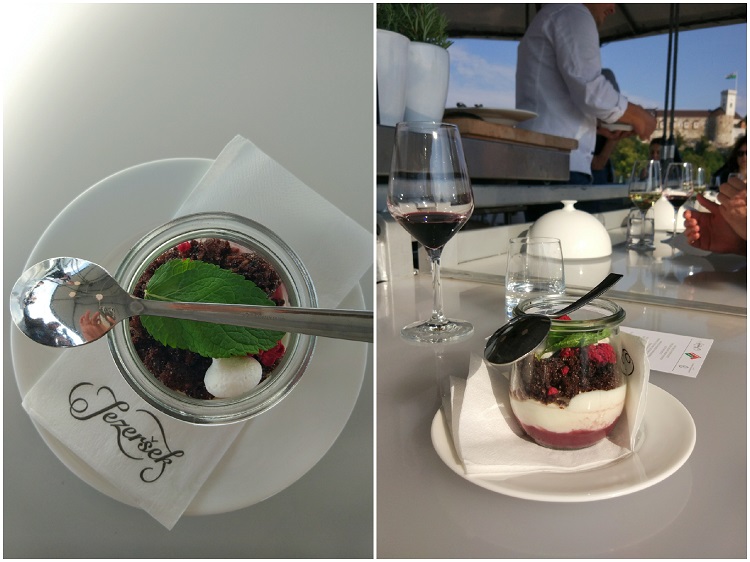 A few more photos with the gorgeous views and we started our descent back to reality and solid ground. It was an amazing experience and I recommend it to everyone. It's like Gardaland (or some other amusement park; even the chairs are similar!), but with amazing food to go along with it. And, if you ask me, that is the best version of Gardaland 😛