On Friday, 11 November, InterContinental Ljubljana and its 20th floor restaurant – B-restaurant – hosted a few of us lucky ones for lunch. We had the honor of tasting a few of the dishes from the Autumn menu of Michelin star chef Alfredo Russo.He advocates simplicity and likes to prepare his dishes in a way that he touches the ingredients as little as possible, allowing the food to keep as many of its natural qualities as possible.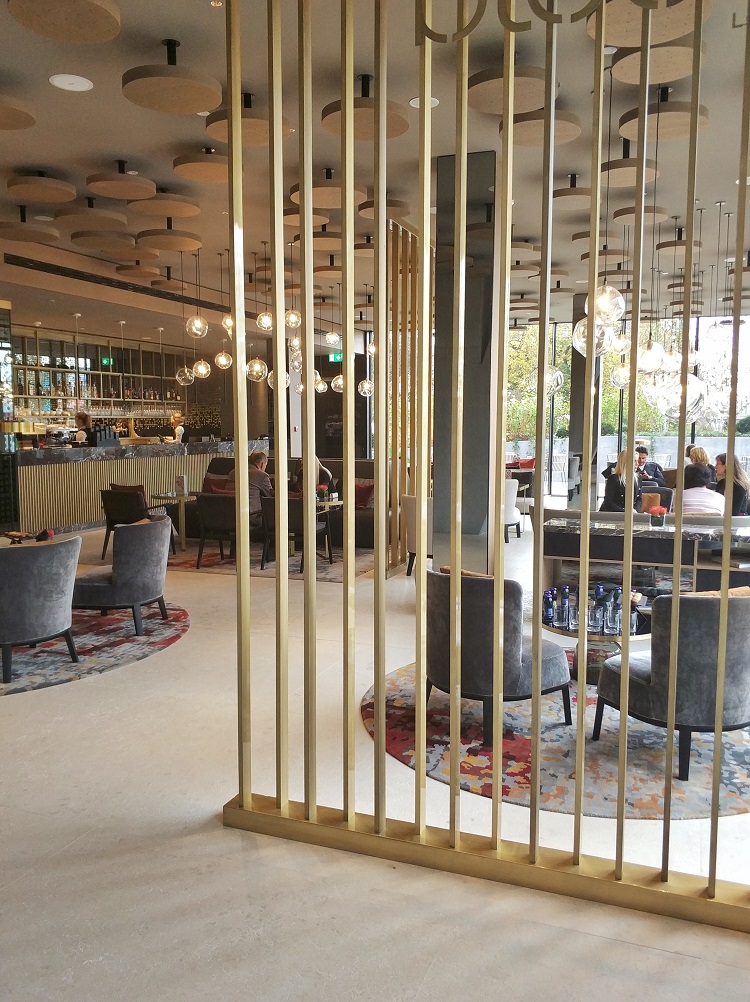 We began our tour at the hotel lobby bar and continued up to the 19th floor where InterContinental Club members have the chance for a private check-in and check-out as well as the chance to have their breakfast or meetings in private.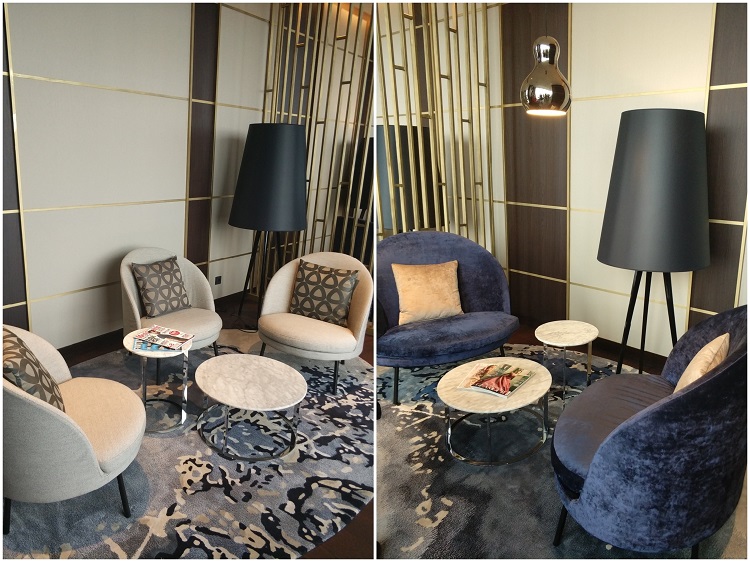 Another floor up, B-restaurant (B as "bee", a tribute to the Carniolan bee and its honey) and chef Alfredo Russo with his team were waiting for us. The special "show kitchen" design of the restaurant allowed us to have a look at the otherwise behind the scenes happening in the kitchen.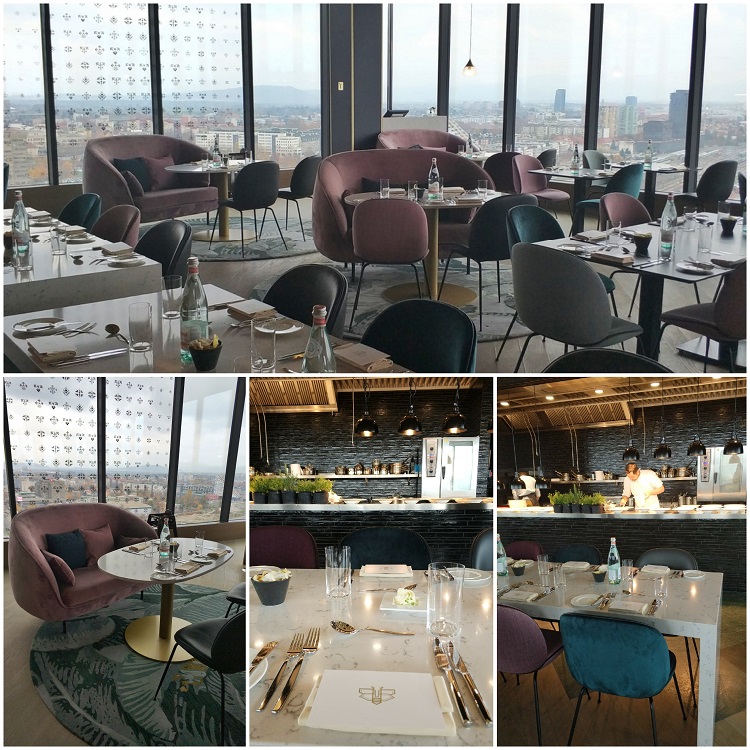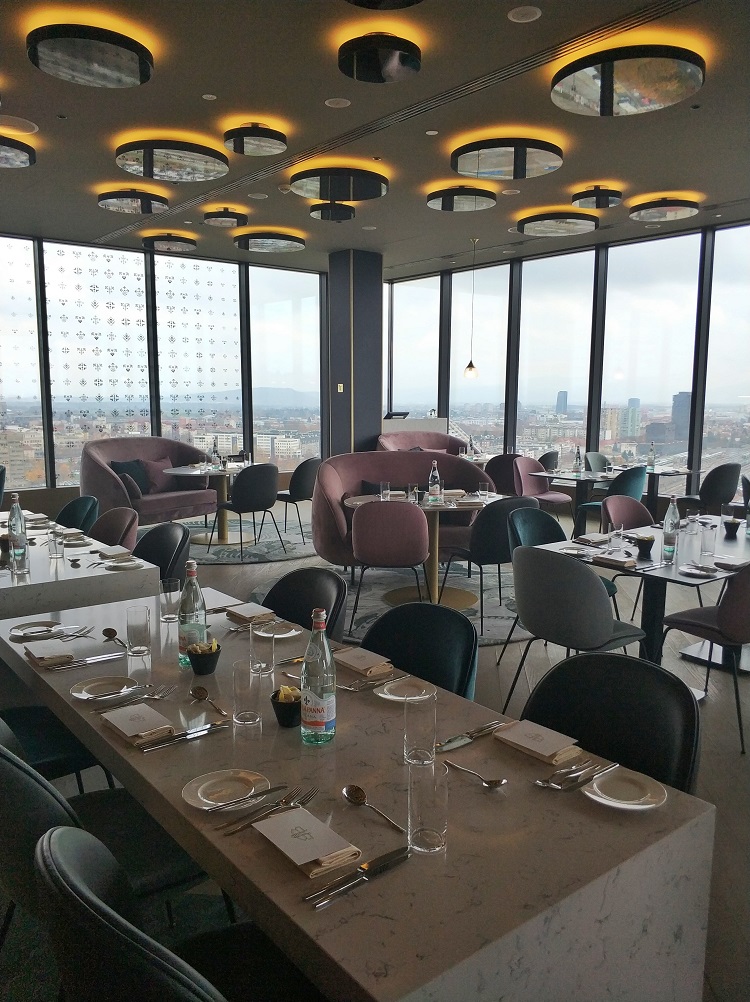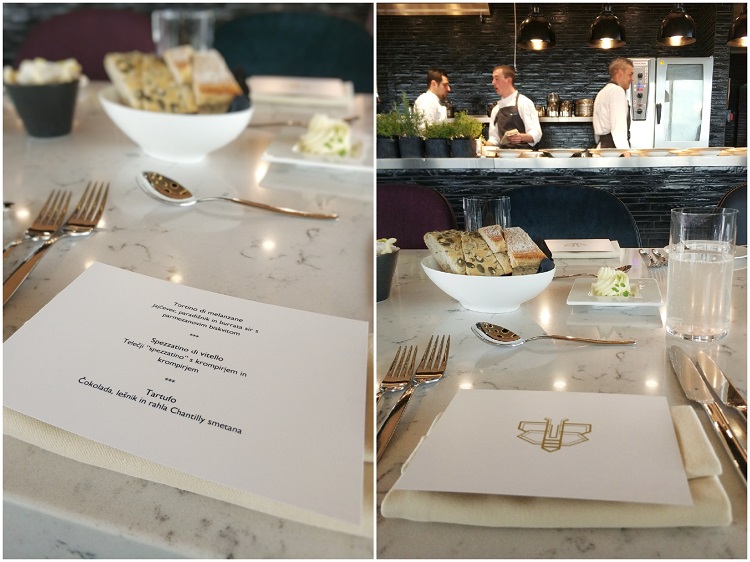 Chef Russo is extremely modest, at times even a little shy, but most definitely a top chef and a true virtuoso in the kitchen.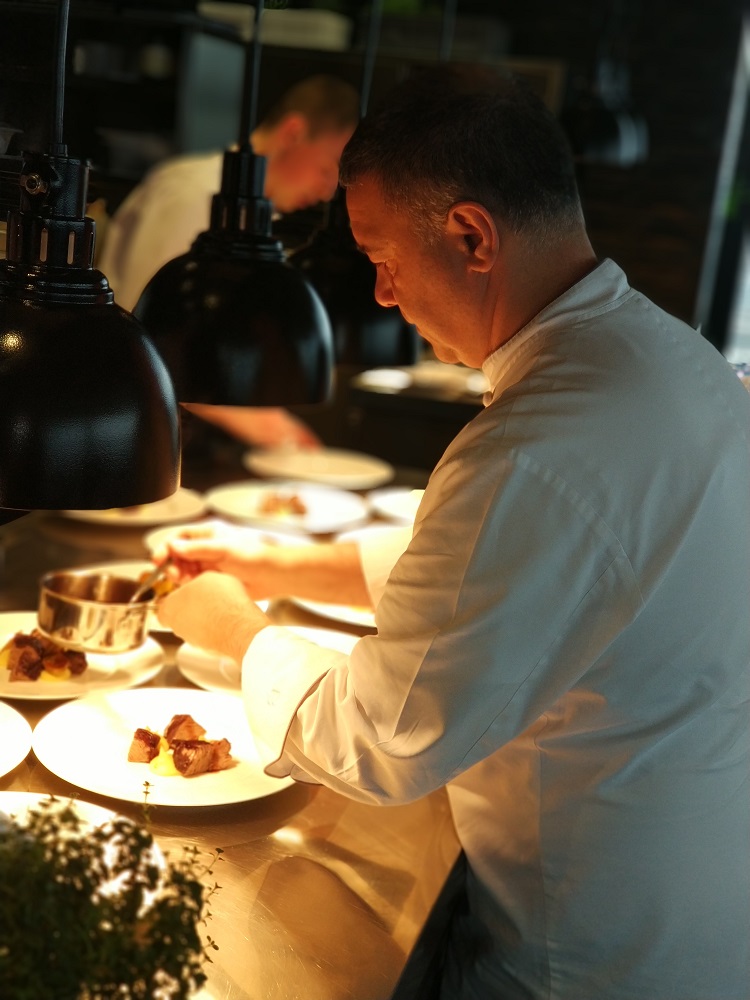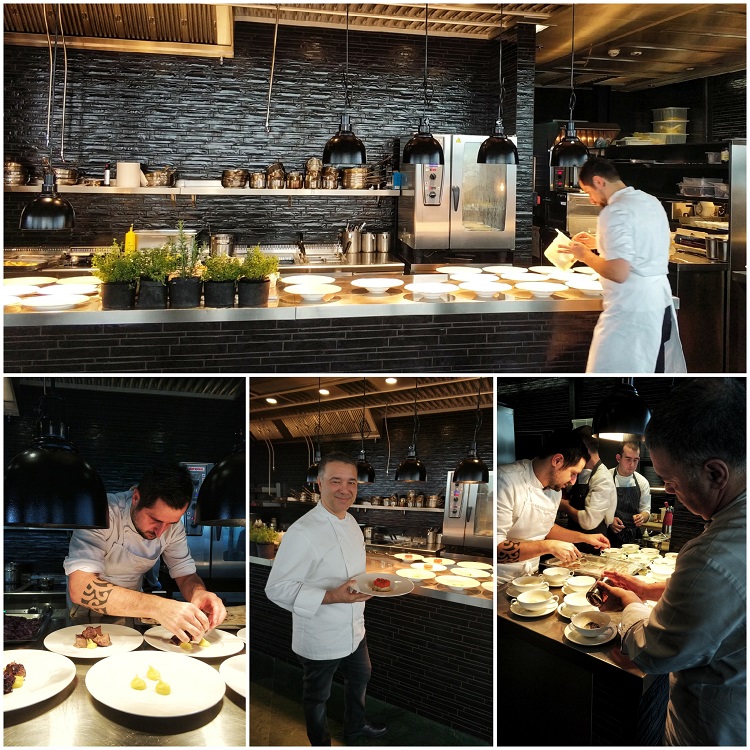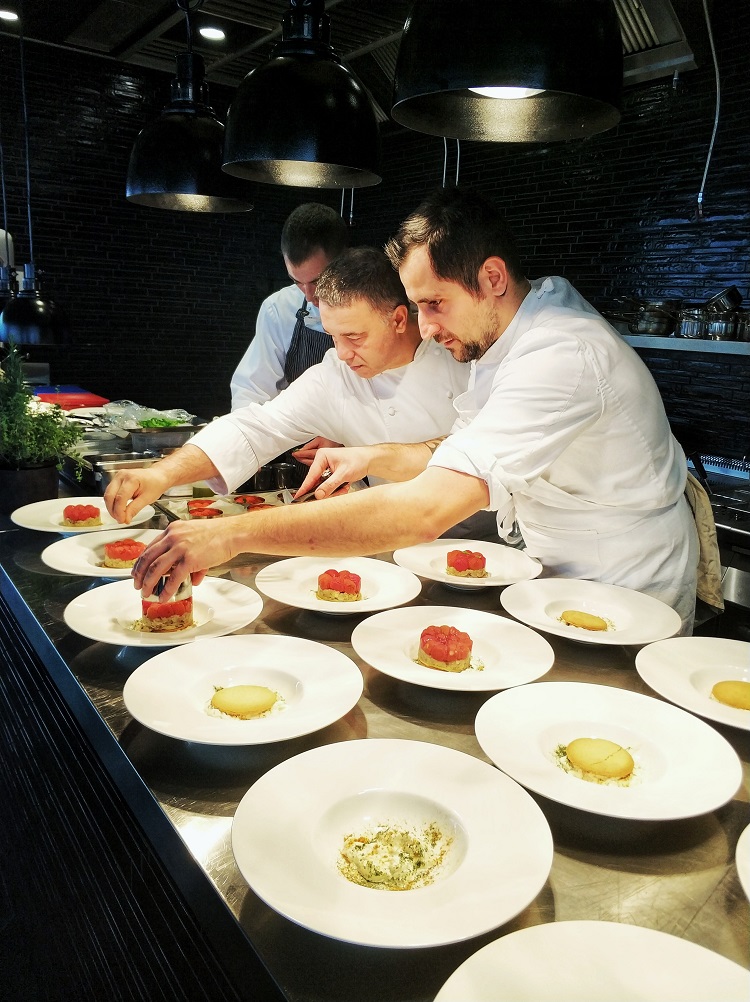 The menu started with chef Russo's most famous, signature dish – Tortino di melanzane – a dish made of eggplants, tomatoes, burrata chese and parmiggiano biscuit. Looks? Waw! Taste? Divine! Compliments to the chef!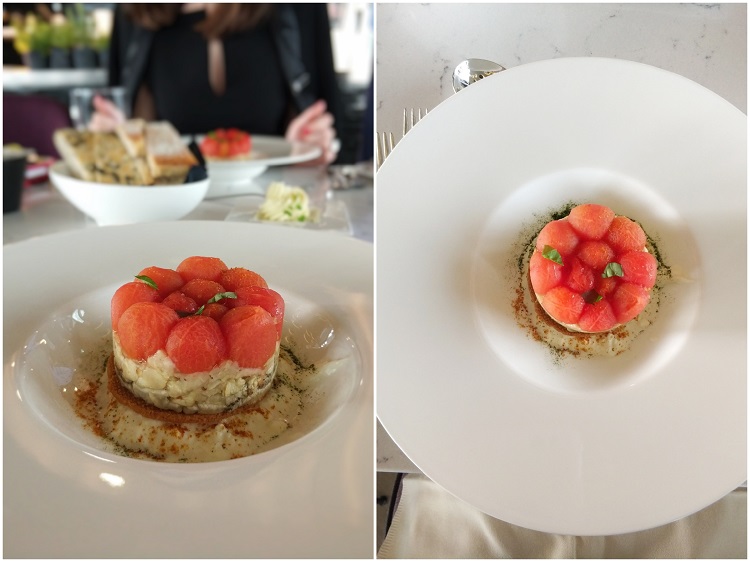 The main dish – Spezzatino di Vitello – looked quite simple (just meat and potatoes three ways), but in my opinion, this is what made it so delicious and what separates great chefs from the rest. I believe that a dish doesn't require 20 ingredients the names of which we mostly can't even pronounce; it's much greater art to create something so (plate-lickingly) delicious from a "simple" potato and a piece of meat.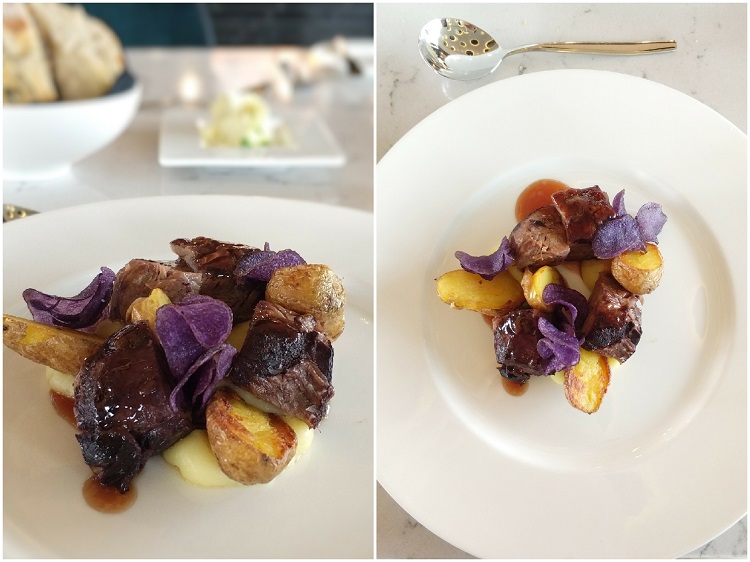 And of course – the grand finale. The amazing combination of chocolate, hazelnuts and Chantilly cream called Tartufo had only one bad thing about it – the portion was waaay to small. Luckily, most chefs at the restaurant are Italian and they have this really amazing tradition – after dessert, they thank their guest with some more sweets – this time it was three colored chocolate and polenta cookies.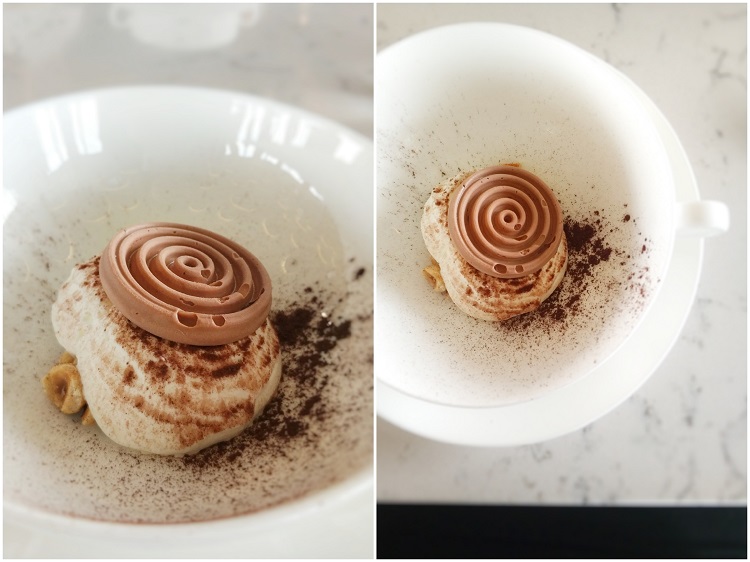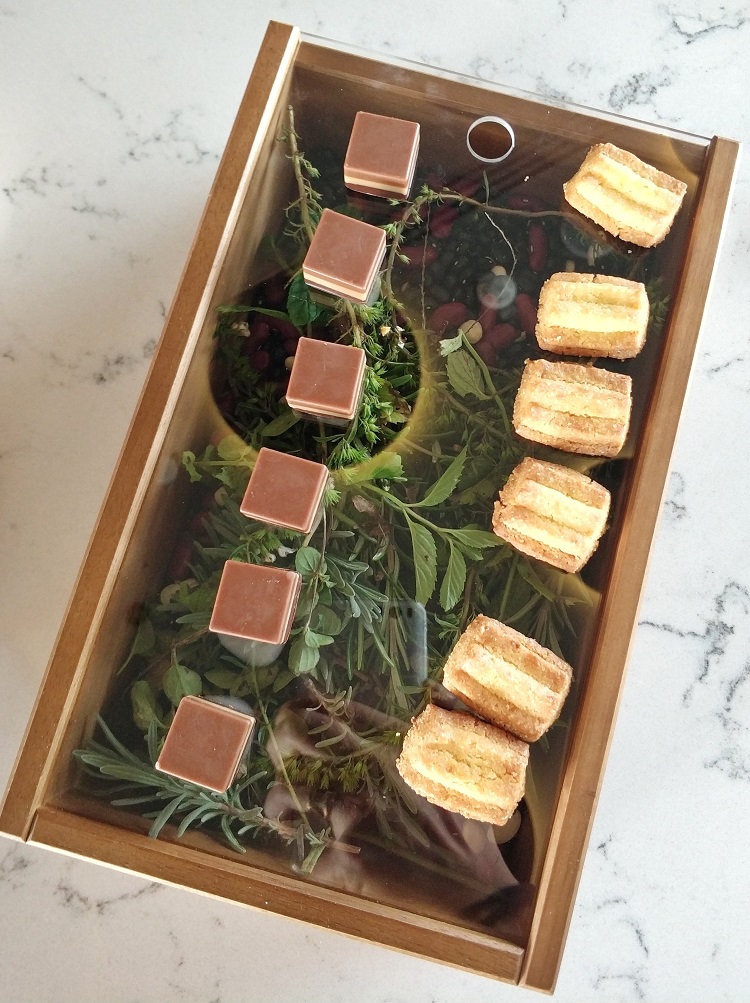 To sum it up – perfectly organized event, amazing views of Ljubljana, delicious menu and hearty people. Thank you InterContinental Ljubljana for the invitation and the more than amazing treatment.
️