Today, I got a friendly reminder from Facebook that it has been five years since I graduated from law school. On the one hand, I got this horrible feeling that I am getting old, but I know there are so many things to explore, see and try … Maybe this is the reason that for the whole week something was trying to tell me that we should really really go somewhere this weekend.
And so we packed our super fancy shiny black suitcase and went to Prekmurje. Why Prekmurje? Because we think that due to its remoteness, it is rarely explored and because both of us a have or have had ancestors there.
After a long and exhausting evening drive, we stopped at Fokovci in Zeleni Gaj. Zeleni Gaj is a small family restaurant, which definitely gets its name (at least among other things) from the rich greenery that surrounds it ("zeleni" means green). There we were welcomed by the owner who immediately offered us a cold "špricer" (wine and sparkling water), and inquired if we were perhaps hungry. Without waiting for the answer, he already started preparing dinner for us: a local specialty called Pečena krv" (which translates to baked blood) – spicy egg omelet with pig blood, onions, and garlic. You probably don't believe it but it was super delicious and hard to describe here in words. And the grade? 8.6 / 10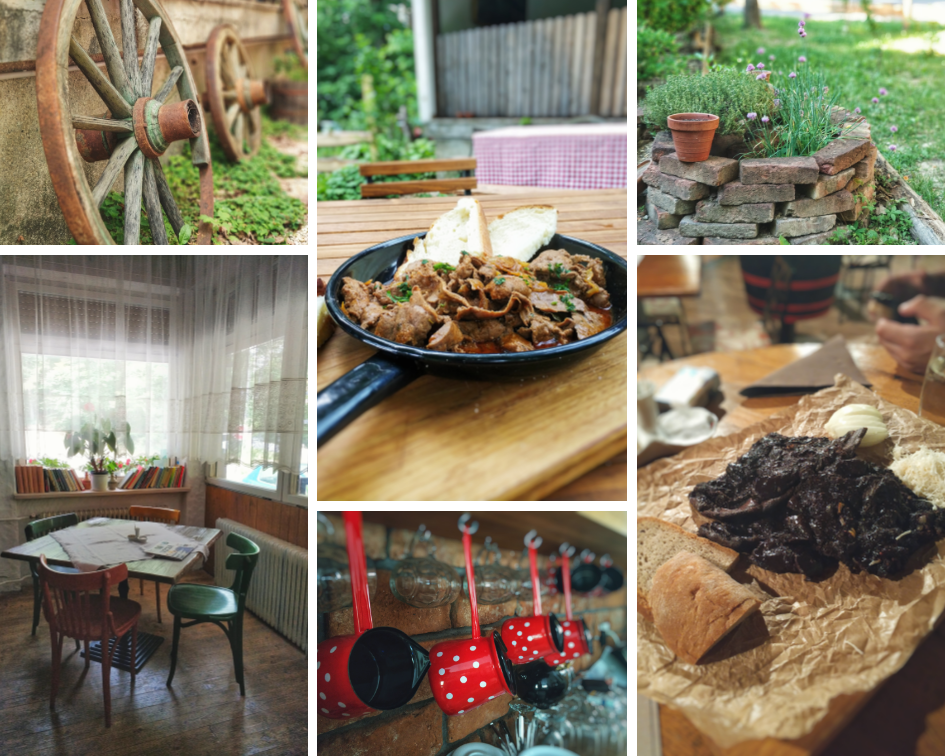 With tummies all nice and full, we continued to our accommodation – a little house in the middle of nowhere – Cemeštrova kuča – in Ivanovci (by the way, I do not know how they found their way around here in the old days without navigation, because the name of each village ends with "ci", and the roads are all tiny and full of intersections) – a small old house with a very special soul. A calm, old house looks like it has experienced a lot throughout the history, good and bad, but when you step inside it is like you stepped into the modern age. This walk from 150-year-old exterior of the house to today's minimalistic interior setting makes for a very lovely fusion.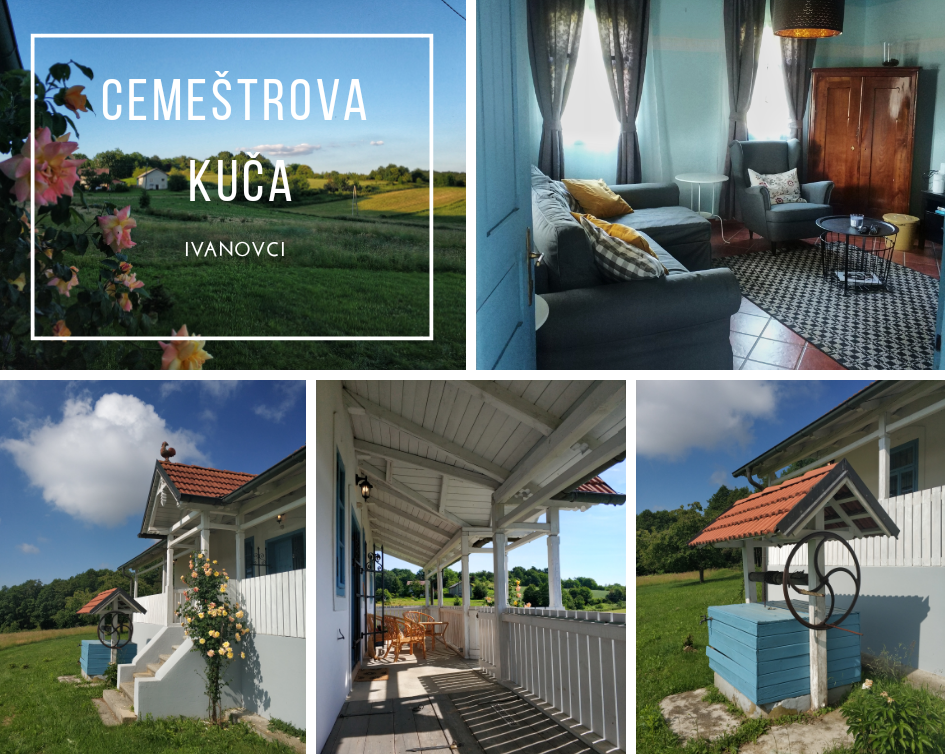 The next morning was reserved for our visit and breakfast at the Passero estate in Tešanovci. At this property, they produce chocolate of various innovative flavors, jams, pumpkin seeds, wine, and their small boutique store offers you everything from their assortment. Unfortunately, we did not manage to taste their delicacies because they had a closed group coming to visit that day, so we just bought some chocolates, liver pate, and grape jam and continued on our quest for breakfast. Our dreams of finding a good breakfast in Moravske toplice were quickly dissolved because people in Prekmurje apparently start with "real" work only from around noon on. So we turned around again and returned to Zeleni Gaj, where we tried calf's liver with onion and wine and some home-made bread. Evaluation of food? 10/10 You just have to taste it yourself. For the price of just over EUR 8 we were both more than full.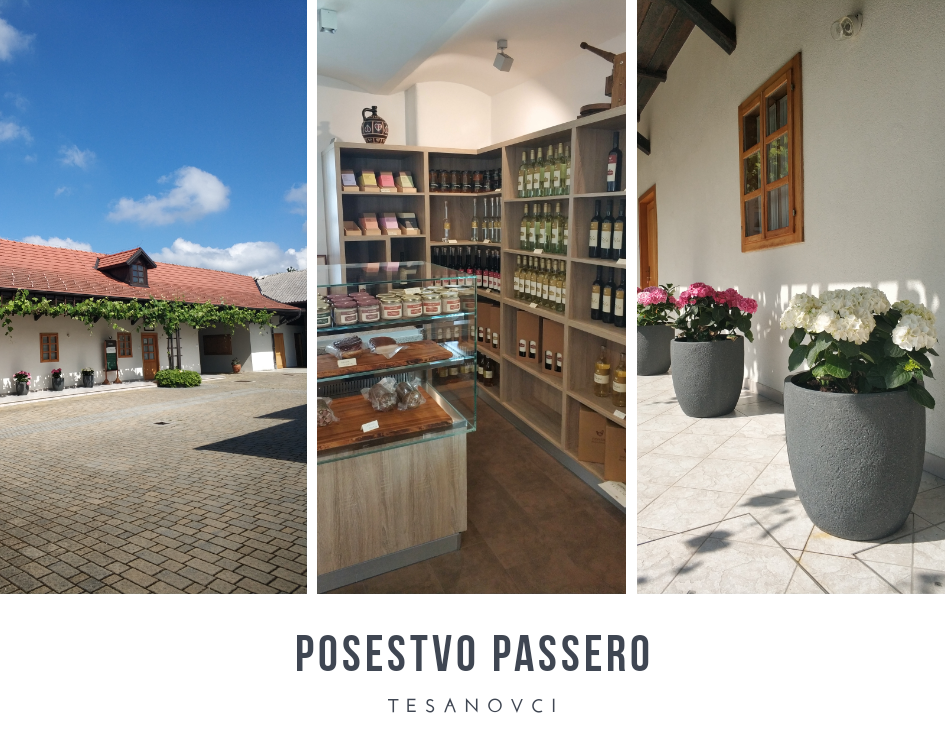 At the same location, a picnic was held all day, which will be a constant all summer (from 14:00 on, if only the weather will allow). Some local quality meat was prepared. First on the menu was a burger from Tabay Brothers buns (which we kindly delivered to Prekmurje from Ljubljana), beef from Kodila, salads, tomatoes, cheddar cheese, barbeque sauce and sauce which, due to preparation by current inspiration still remains without a name, and my favorite – caramelized onions. Evaluation of food? 8.5 / 10
Then there were also sandwiches with chicken/pork, gouda cheese, rocket, and sauces. Evaluation of food? 7.50 / 10
They of course also prepared something for vegetarians, but we kindly left that to others but did try some Gin Brin Fever Tree tonic with lemon juice, juniper berries, and homemade rosemary. Delish!
We did not eat anything for dinner, because our taste buds were occupied with some more cold šrpicer from house wine, although they also had a tasting of Panon wines, but those were not to our liking. Perhaps we are spoiled with wines from Primorska, like Mansus – Tresor or Edi Simčič – Rubikon white, or maybe we simply are not into Prekmurje wines. We do not know. Yet.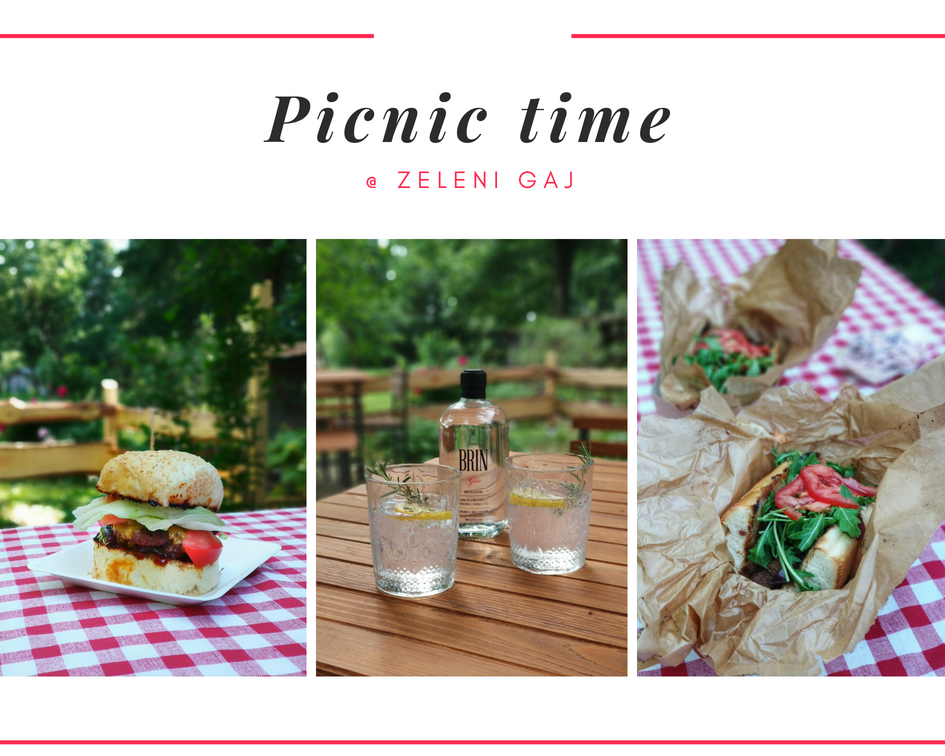 We went back to our residence and watched Masterchef and the league of champions. Well, I preferred to watch some series on the computer (yes, on the computer, because the football always wins and has to be watched on the big screen) since it was a lot more fun than Ramos dragging on the hand of Salah. Or, the goalkeeper throwing the ball to the opposite team. I wouldn't know, I just heard that that is what was happening and that it was a whole drama. Who would understand football…
The next day we had some light salad for breakfast because then we went to a place where I wanted to go from billions and billions and billions of years. Where? More about this in the next blog post.