Like many (especially slightly Instagram and food-obsessed) girls, I have a bucket list of restaurants I want to visit. This list is divided into Slovenian and foreign restaurants. I think that everyone should taste the food of at least some really good restaurants around the world to experience different tastes, and find out what you like and what not. This way you in a way find yourself, especially if you like cooking yourself, and discover your "style".
This weekend was reserved for culinary and other pleasures when we were walking around Prekmurje. My long time wish and at the top of the list was Gostilna Rajh, which is located in Bakovci. Bakovci, Puconci, Tesanovci, Fokovci, ci ci ci ci ci. In short, this time Bakovci. A tranquil landscape, surrounded by various colors, which spread across flat fields, which look like they have no end. If you have a good eye, you can also see a nice falcon, proudly standing there, satisfied with his catch. We also went "hunting". Hunting for new flavors, which will satisfy even those a little more demanding taste buds.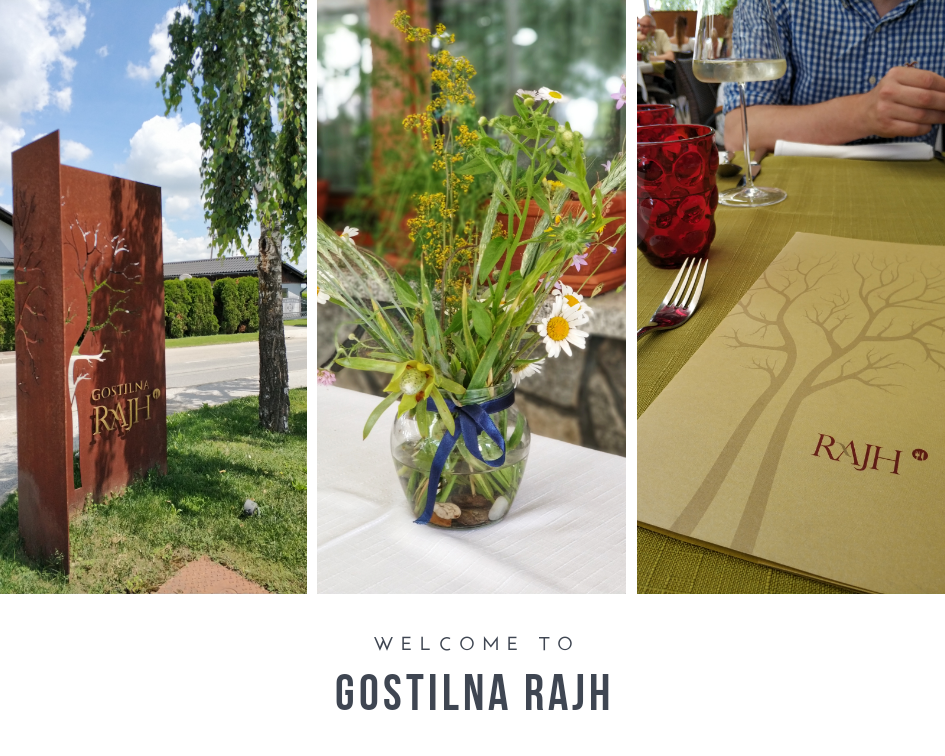 Usually, we find some special reason to celebrate when we decide to visit a really good restaurant. This time was no different, so we "came up" with some reason and went to Gostilna Rajh (finally!). Of course, I pre-booked the table, because we did not want to wait or, above all, stay without a table. This proved to be a very good decision, as the restaurant was packed. We were greeted by the lovely owner who accompanied us to our table with a smile on her face. We decided to order two five-course tasting menus and one wine accompaniment. For the price of 38 EUR per person for one tasting menu, we got a lot.
Our sensational journey began with a greeting from the kitchen. Homemade "zaseka" and homemade salami on one, and a spread with herbs on another home-made bread, all served on a stone from Mura river. Evaluation of food? 7.5 / 10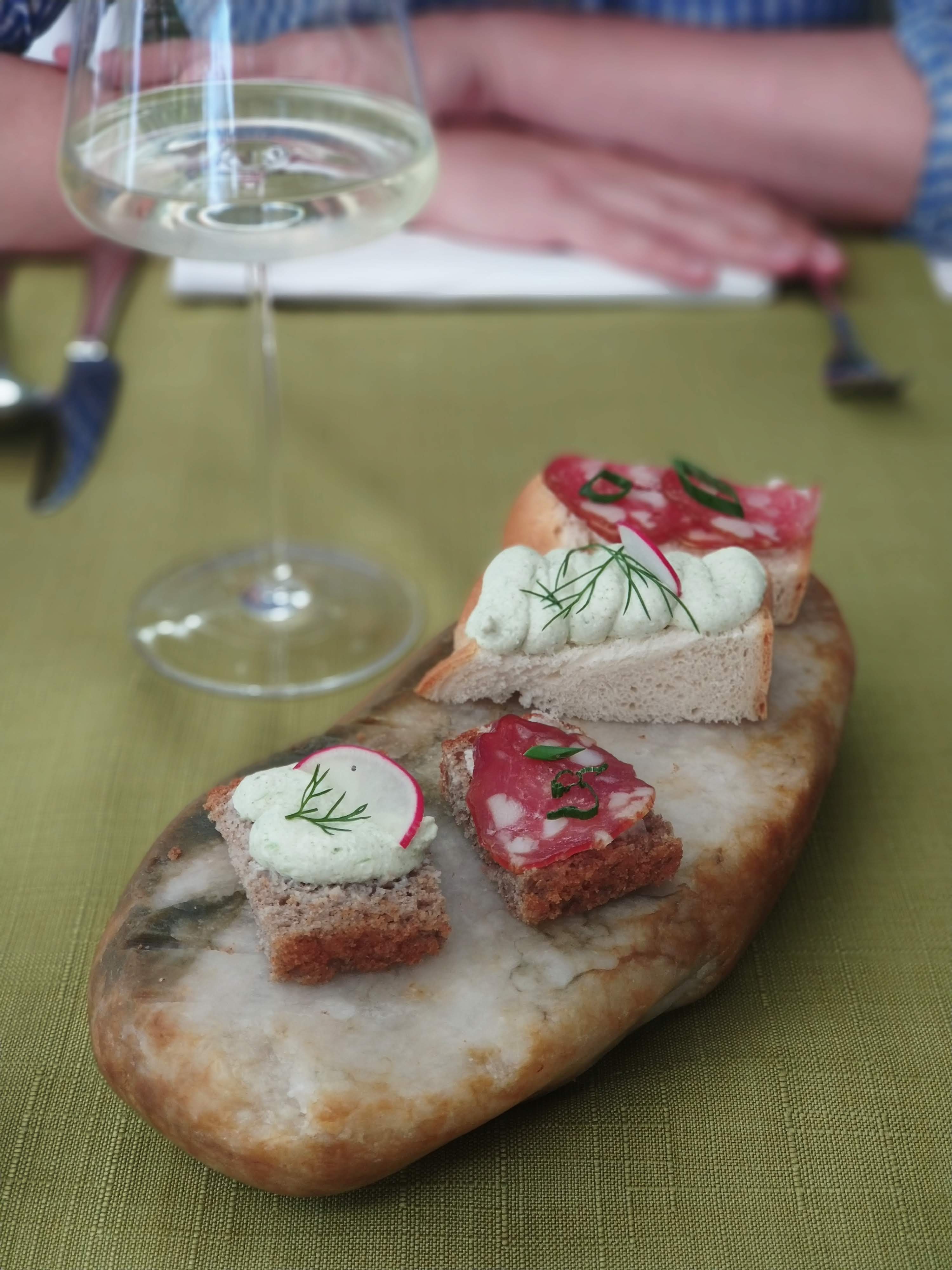 Then we were served some delicious "langaš" with tünka, yogurt, chives, radish, and horseradish. Tünka is the hidden treasure of Prekmurje, from the times when there were no refrigerators in the households in the villages, and the meat was stored and preserved in fat, to keep it fresh for a long time. This warm dish was a true blend of flavors in the mouth, which remained there for some time after we finished with the tasting. Evaluation of food? 8.5. The wine accompaniment was a glass of Ranina from Steyer. Wine score? 7/10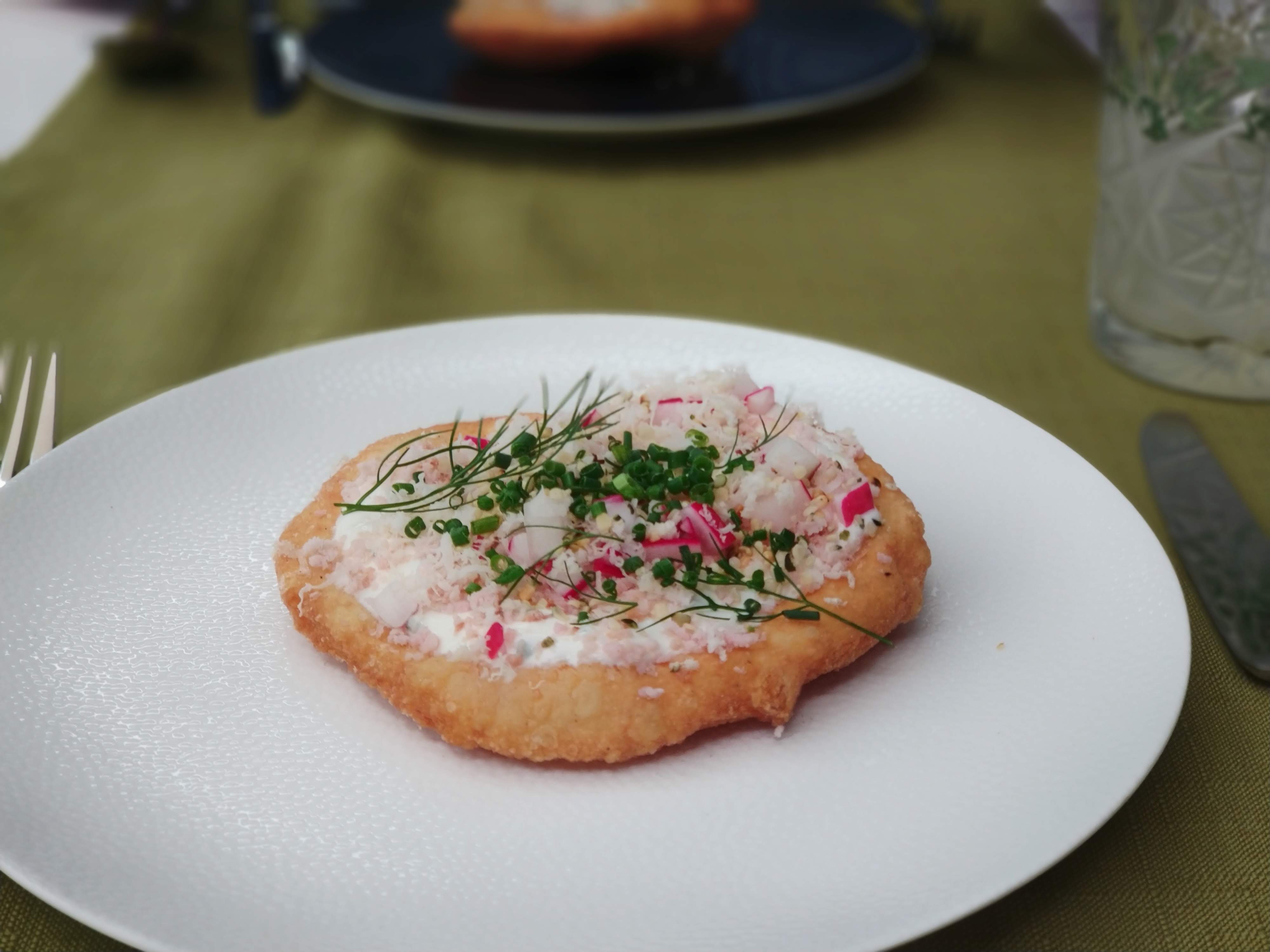 We continued with some home-made asparagus soup. The soup was pleasant, sweet, but no that special that it would "throw us on the ass". Evaluation of food? 7/10.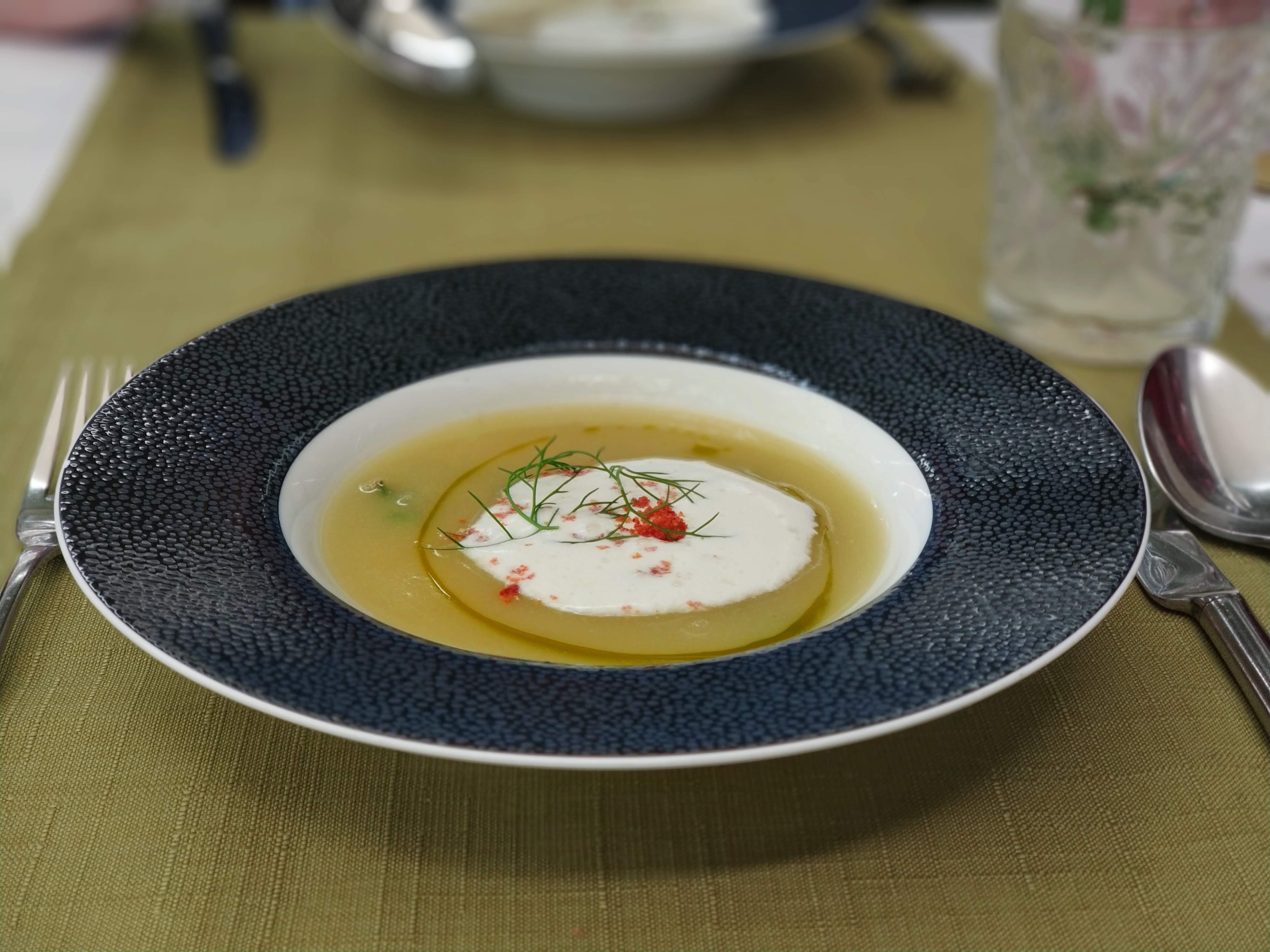 Next was another appetizer. In fact, it was something we recently saw on Masterchef – how to pack traditional ingredients into something special, new. While the Masterchef competitors stumbled, Rajh delivered. How? With poached eggs on a salad of homegrown cabbage, ham in strips and asparagus, all topped with some pumpkin seed oil. Great idea for Easter holidays, if you have had enough of the eggs and horseradish. Evaluation of food? 7.5 / 10. The accompanying wine was a glass of Šipon from Verus. Wine score 8/10.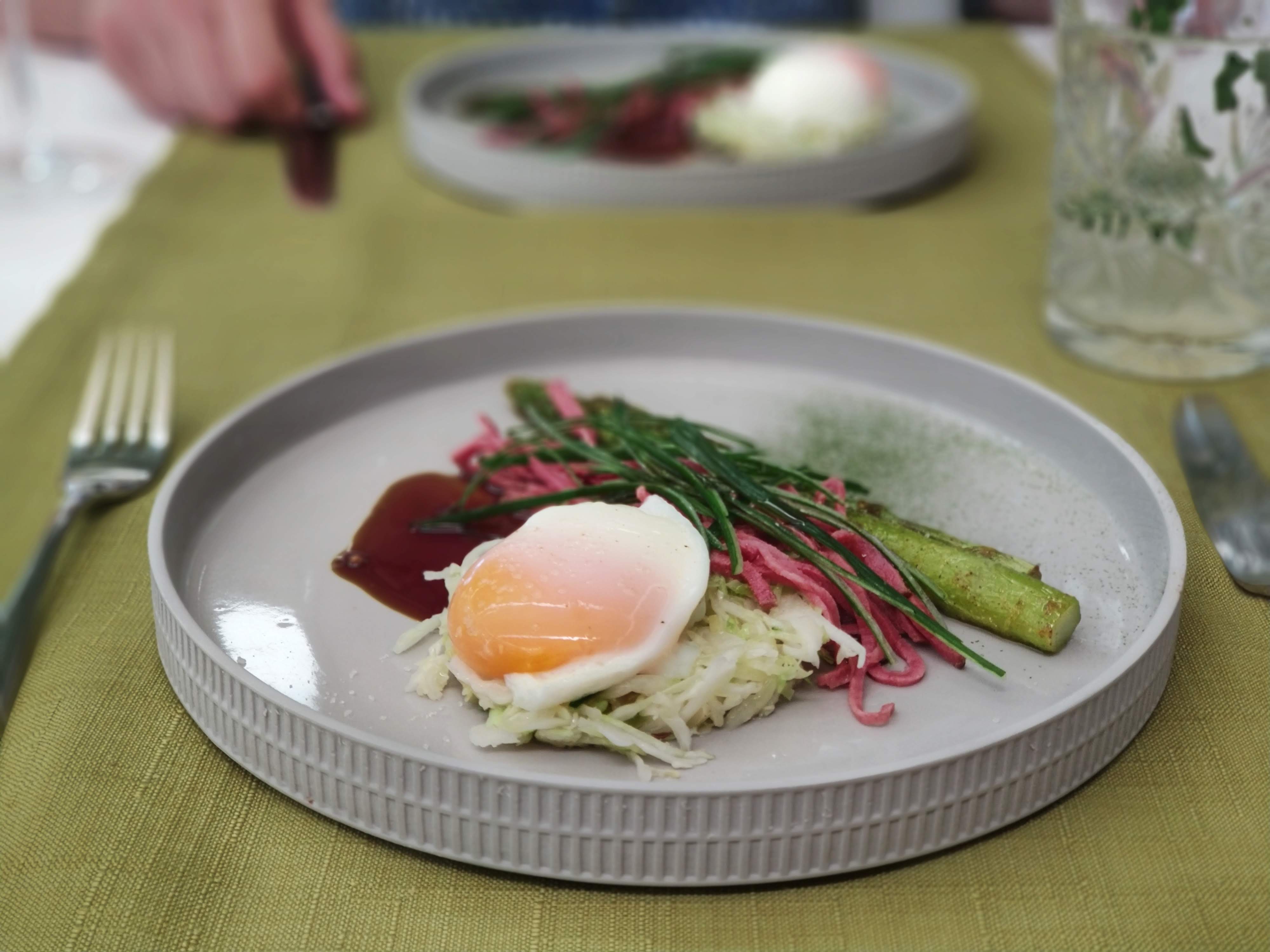 For the main dish, we chose the medium rare deer file in a sauce of the Blue Franc, with spinach, carrot puree, and bread dumplings. The deer was briefly cooked in the sous vide, then grilled. It was one of the finest meats I ever ate in my life. And the sauce? Oh, that sauce. Reduced, dark, with beautiful texture and even better taste. I wouldn't mind taking home a bottle or two. Dish score 9.5 / 10. The wine accompaniment was Marof Blue Franc. Wine Score? 8.5 / 10.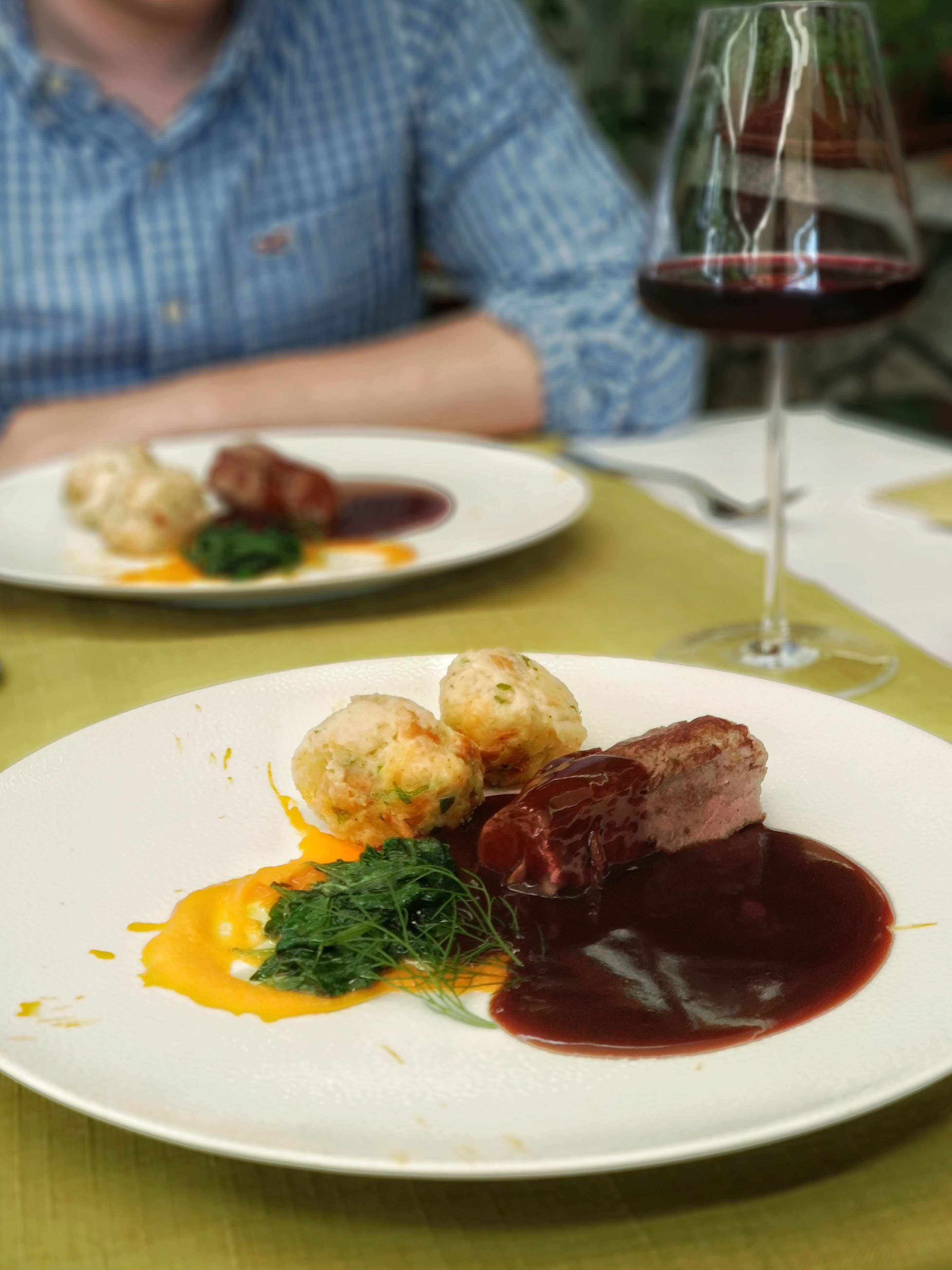 Finally, it was time for my favorite part of lunch. Dessert. We got two different types. Namely, "for the lady" a cake with a bottom of pumpkin seeds, with raspberries and homemade raspberry ice cream – A-MAZING and "for the gentlemen" ice-cream from elderflower with mint, crumble and candied ginger. Evaluation of food? 9.5 / 10. With dessert, we were served Dišeči traminec by Steyer. Wine Score? If you ask me, 10/10, if you ask Aljoša, 7/10. Some simply do not like sweet wines. Their problem. I like it.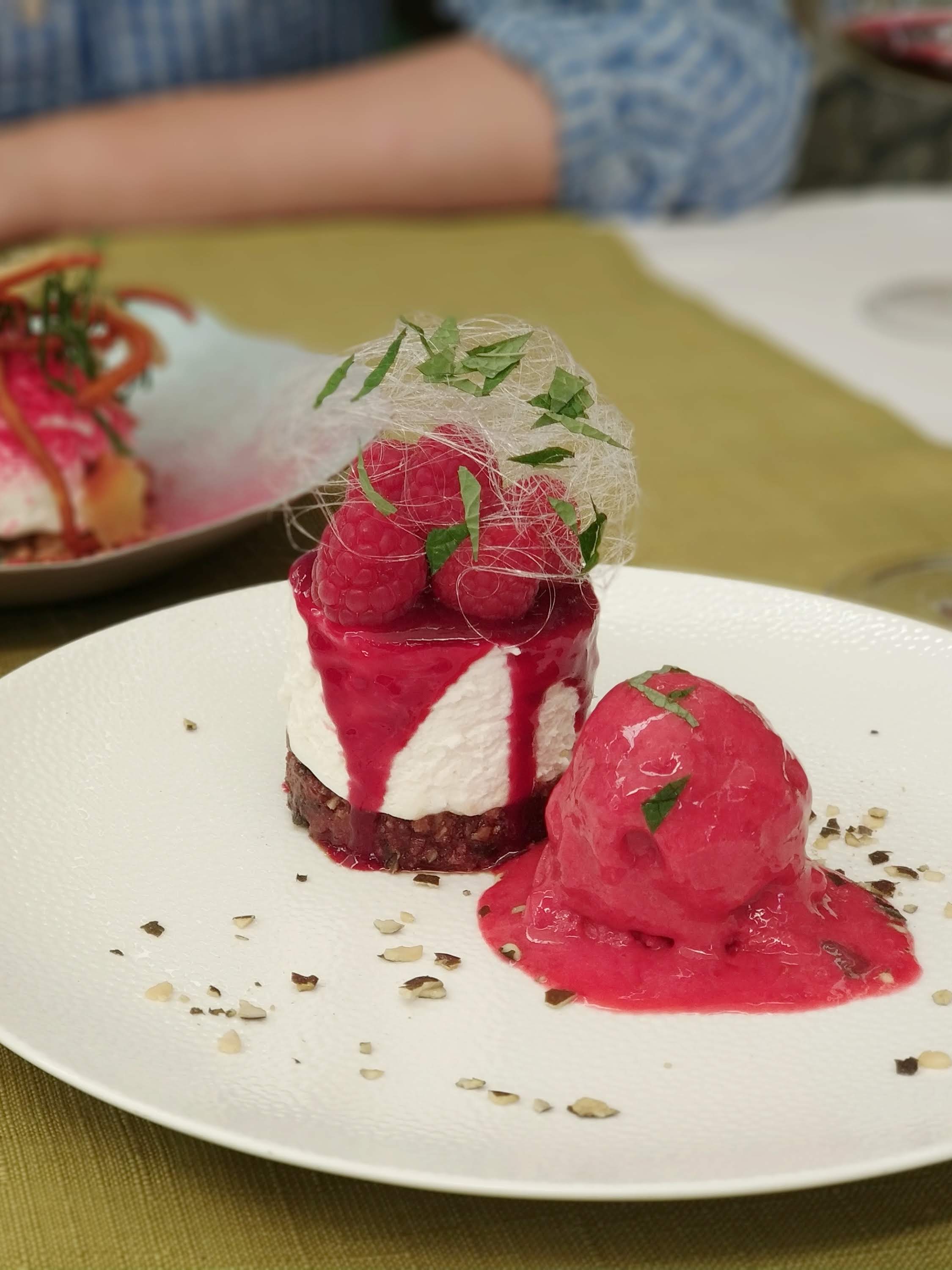 In any case, the experience was extremely pleasant, because we were again enjoying the Prekmurje hospitality, and the tastes were really amazing. For just under 100 euros for two people with wine accompaniment for one (and a glass or two for the other – one had to drive home), this is undoubtedly the tasting menu big enough for both (also a male part!) and is definitely worth a visit. If you are in Prekmurje, you should definitely stop by. We definitely will be back – you know, new season, new menu;)