Why such an "unclear" title – because you can make this recipe into whatever you feel like. If you add less sparkling water and no tonic water, it's a delicious smoothie. The more sparkling or tonic water you add, the less smoothie-like the texture is and the more it resembles a mocktail (or a cocktail, if you add some vodka to it). A mocktail is basically a cocktail without alcohol in it, so you can play around with some of your favourite cocktail flavours, turning them into kid-friendly drinks. Luckily, mocktails/smoothies are not as complicated as desserts and you don't have to follow the recipe by the T 😉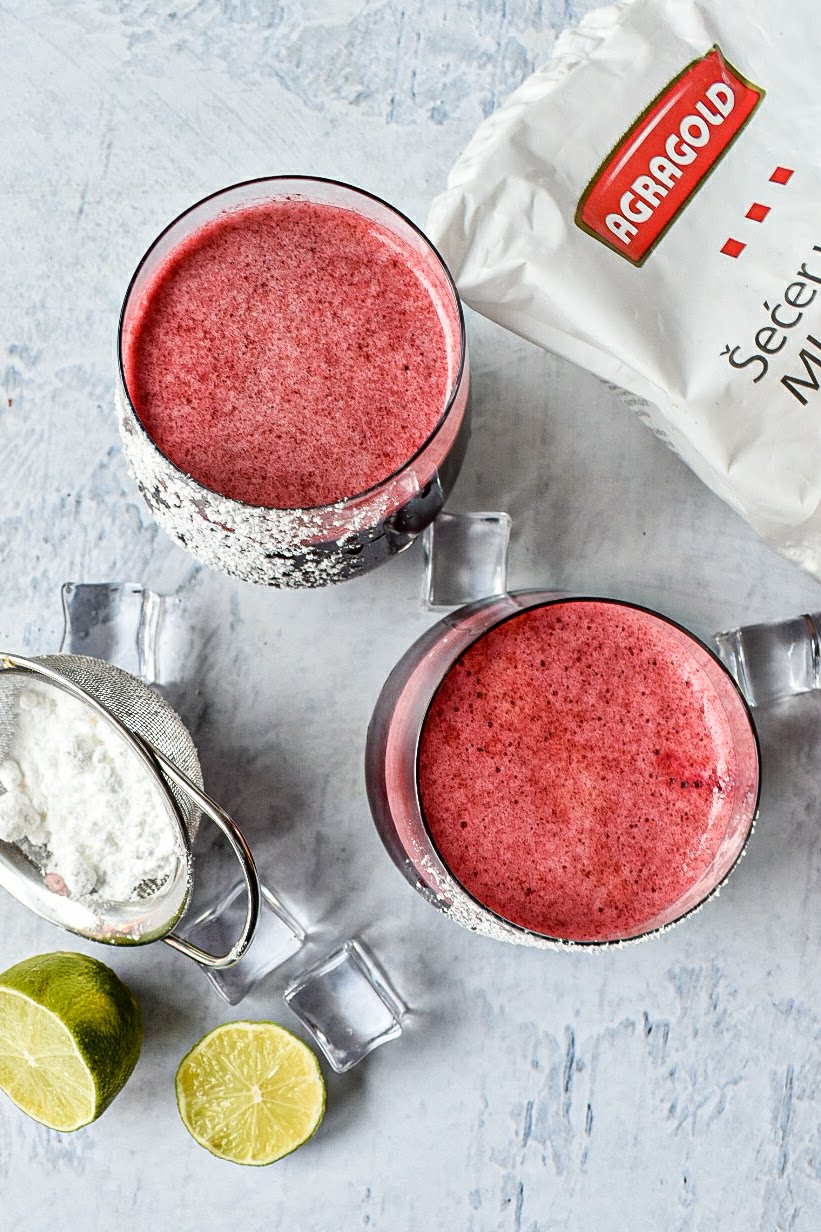 INGREDIENTS:
1 cup water
½ cup Agragold powdered sugar
1 ½ cup strawberries, diced
100 g frozen blueberries
Juice of 1 lime
1 tbsp lemon juice
1 ½ cup sparkling water
A splash of pink Aromatic tonic water per glass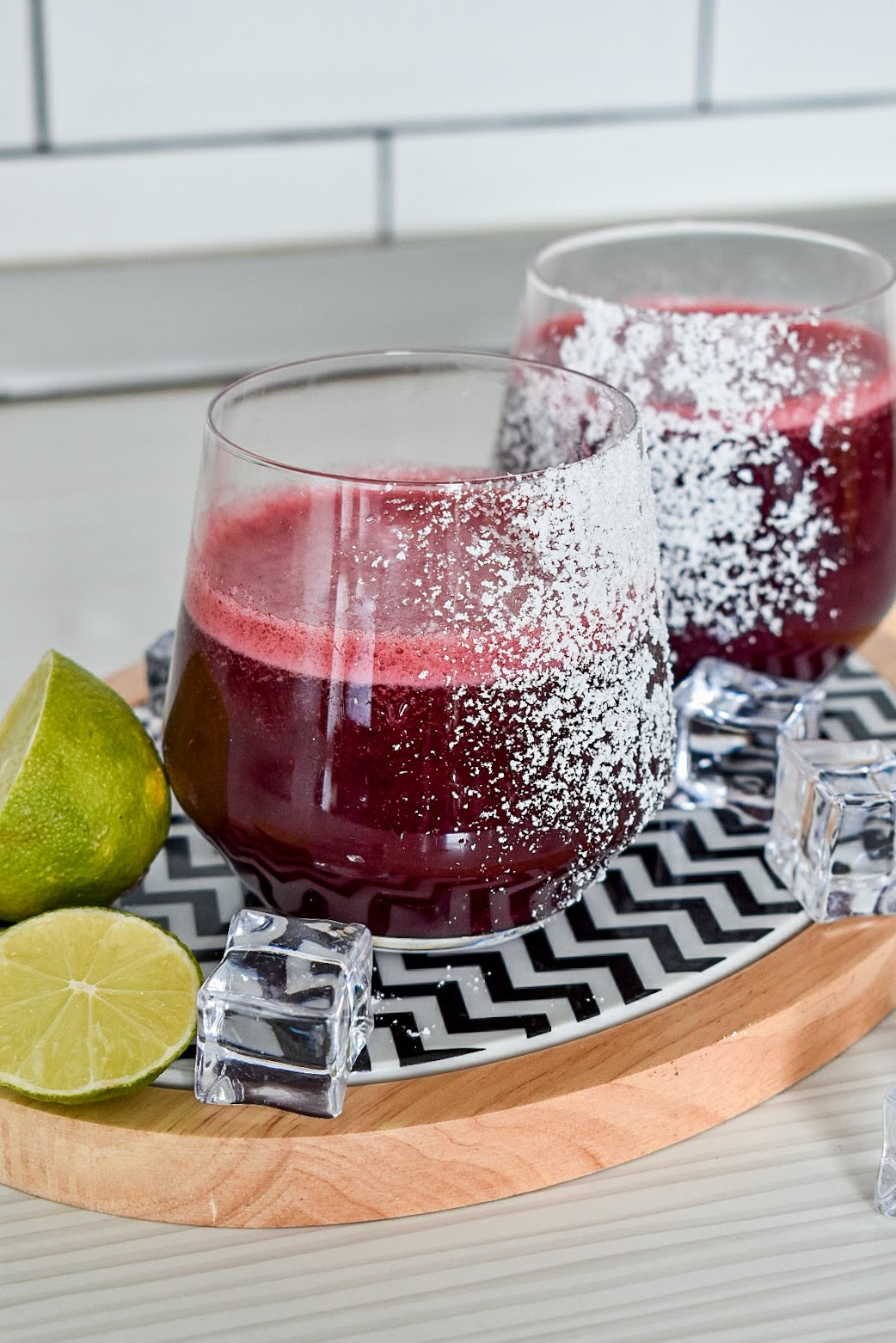 HOW TO:
Add the water, sugar and strawberries in a pot and cook over medium heat until strawberries soften and the sugar dissolves – luckily the powdered sugar doesn't need long for that! Transfer into a smoothie maker and mix well. Pour through a strainer to remove the bits and pieces and cool the mixture completely. Add the lime and lemon juice and mix in the blueberries in a blender as well. Strain again to remove any blueberries that might have escaped the blades. Add sparkling water and some tonic water, mix well and serve chilled in a glass decorated with some Agragold powdered sugar to make it look like it snowed – looks like a perfect wintery drink for the upcoming December.