When I say autumn and dessert, what is your first thought? 3, 2, 1, GO! I say fruits like pears, apples, persimmons, tangerines and similar, and most definitely cinnamon! The latter goes even more with Christmas (so more recipes with cinnamon to come 😉 ), but is also great with autumn desserts. One of my favourites is this one – juicy, soft and sweet pears, and crunchy dough on top, topped off with a generous scoop of ice cream, just so we don't forget about summer too soon.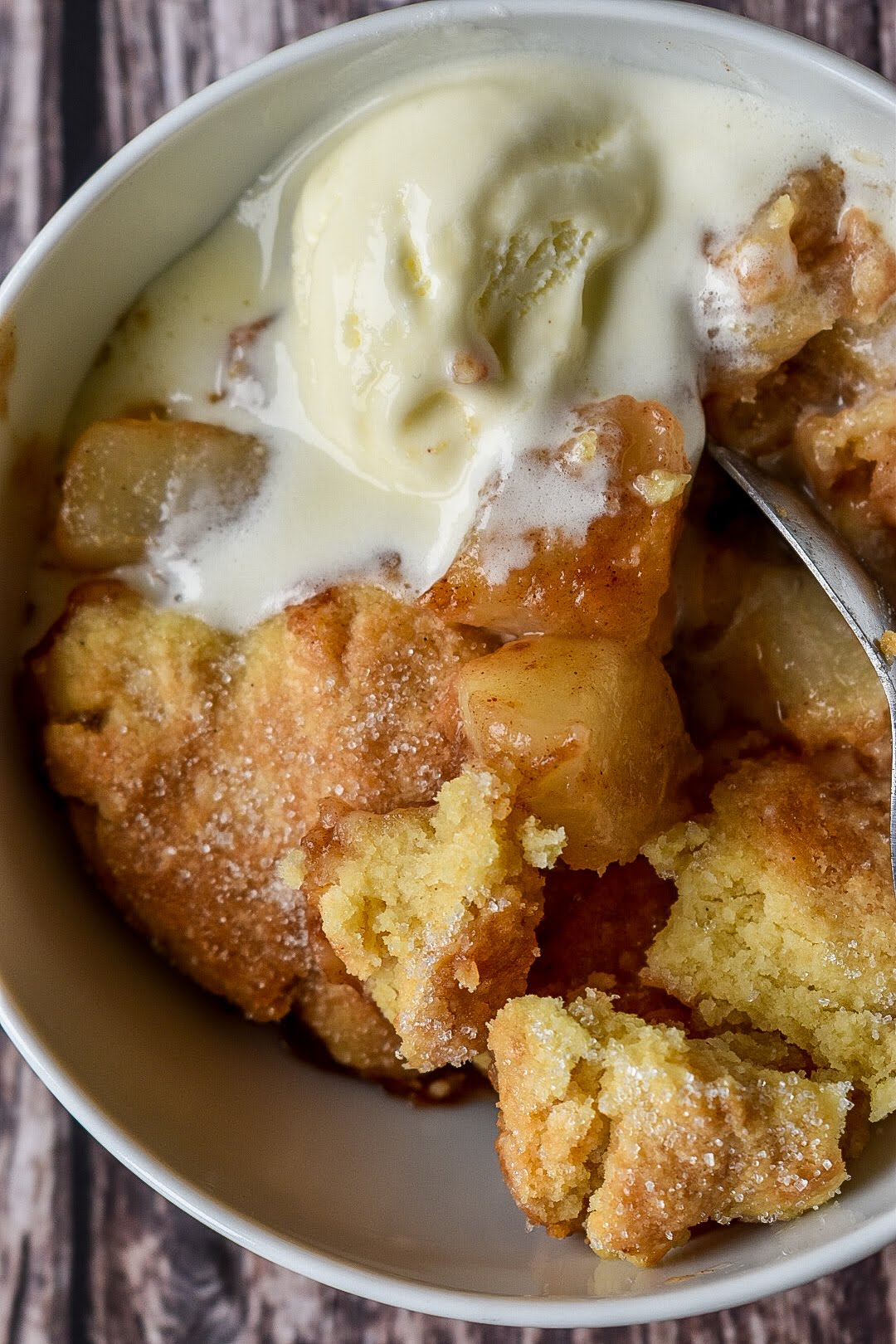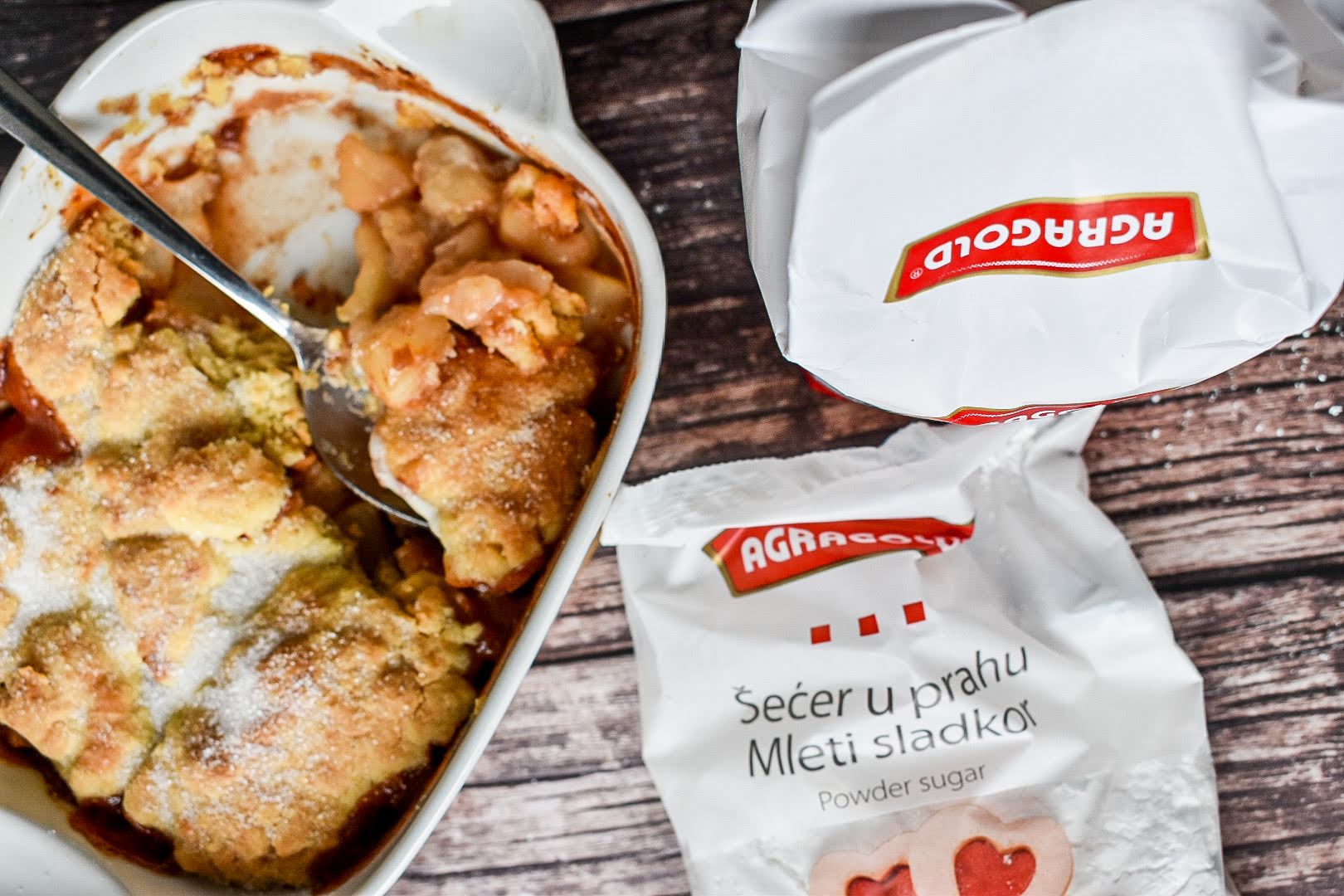 INGREDIENTS (for 2 – 4 people, depending on how hungry they are):
For the pears:
2 big whole pears (or around 3 smaller)
1 big tbsp of butter
2 tbsp of Agragold powdered sugar
1 tsp of cinnamon
1 splash of vanilla extract
1 tbsp of cornstarch 
For the dough:
½ cup (70g) of melted butter
1 tsp vanilla extract
1 cup (around 100g) white flour
½ cup (50g) Agragold powdered or crystal sugar
1 tsp baking powder
Pinch of salt
More Agragold sugar for sprinkling
HOW TO:
Peel and cut the pears in small pieces (about the size a bit larger than a dice). 
Place a pan over medium heat and melt the butter. Once melted, transfer the pears into the pan. Add the powdered sugar, cinnamon and vanilla and cover the pan to cook the pears well (do not turn them all mushy though). Add the cornstarch and cook for a few more minutes.
Transfer the pears into a baking pan (or more small ones, if you want to make individual portions).
Preheat the oven to 180 degrees Celsius (350 Fahrenheit). Mix all the dough ingredients (except the sugar for sprinkling) into a cookie-dough-like batter. Form it into smaller disks and spread over the pears evenly. 
Bake for 30 minutes, then take it from the oven and sprinkle with a generous tablespoon of sugar. Bake for an additional 10 minutes, until the dough is lightly brown and crispy. Serve warm with a generous scoop of ice cream or whipped cream.