And I'm back! Back in the kitchen and back on the blog. Finally! I've spent the last 6 months studying for the bar exam and I am happy to say that I've successfully passed it last week! Yaaay! So after a few days of celebrations and rest, I was finally ready to get back in the kitchen and create, create, create! Result? These cute little cheesecakes that are also sugar free and can even make for a perfect breakfast if you add some protein to them.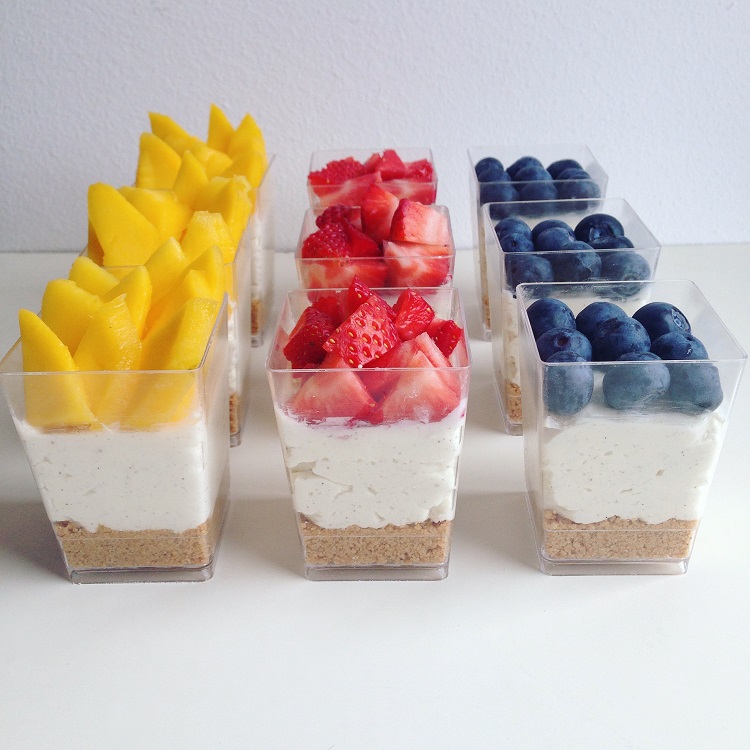 For the last 6 months I kept buying different kitchen utilities and props, but never found the time to use them. One of them were these cute little dessert cups that can also be used for a finger food party. I also had a big box of MyProtein products (no, they are not just about protein, you'll see) waiting for me in my pantry so I immediately knew what my next dessert was going to be – (protein) cheesecakes! Instead of butter I used coconut oil for the cookie crust, I used Xylitol instead of regular sugar (which is much healthier since it's glycemic index is much lower than the one from sugar and it also contains 40% less calories) and I also added some casein proteins – but you can easily substitute those with some more vanilla and some sweetener of your choice, no worries.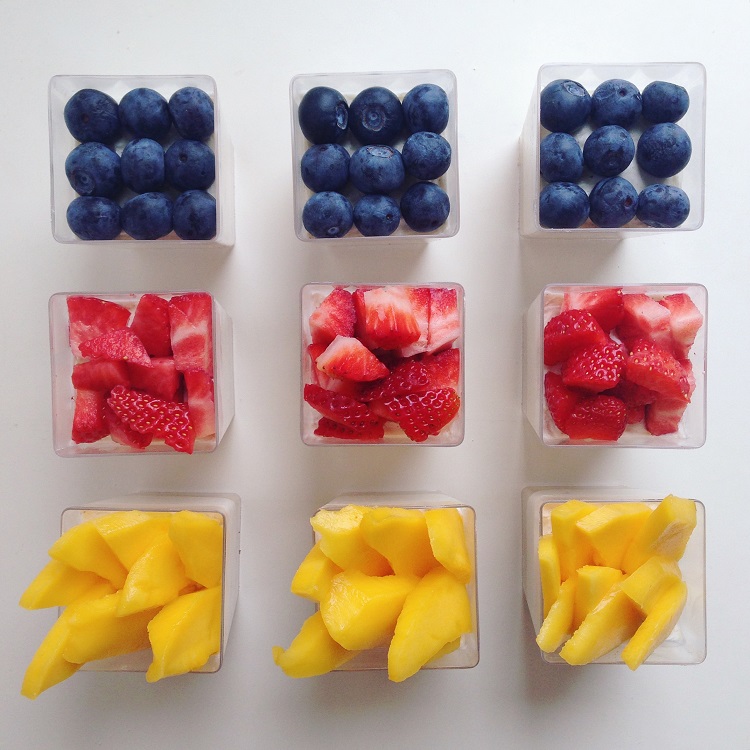 For 9 cups you'll need:
120 g cookies (I used spelt flour cookies with honey)
3 tbsp coconut oil
300 g cream cheese
200 g Greek yogurt
2 scoops MyProtein Vanilla Micellar Casein (you can substitute it with any other proteins of your choice or simply omit it and use some more vanilla and Xylitol or other sweetener to taste)
1 tsp vanilla
4 tsp Xylitol
fruits
It is super easy to make this dessert – using a food processor, crush the cookies into crumbs and add melted coconut oil. Mix well and press to the bottom of the cups. Mix the other ingredients (apart from fruits) with a hand mixer and distribute evenly in the prepared cups. Decorate with fresh fruits and your dessert is ready. That simple!