A while back, I got a bottle of the Baileys Luxe and I immediately thought how well it would fit in a chocolate mousse. Watching too many Masterchef shows made think I need to include a crunchy element as well – chocolate dirt or crumble it is, I thought! Plus some delicious sugar free cookies, fresh mint and edible flowers, and a lovely spring dessert was ready.
For the mousse:
250 ml (1 cup) whipping cream
100 g dark chocolate
Baileys liquor
Instant coffee
For the chocolate dirt:
100 g dark chocolate
100 g butter
100 g Sukrin
125 g spelt flour
90 g cocoa powder
Additionally:
Honey sweetened cookies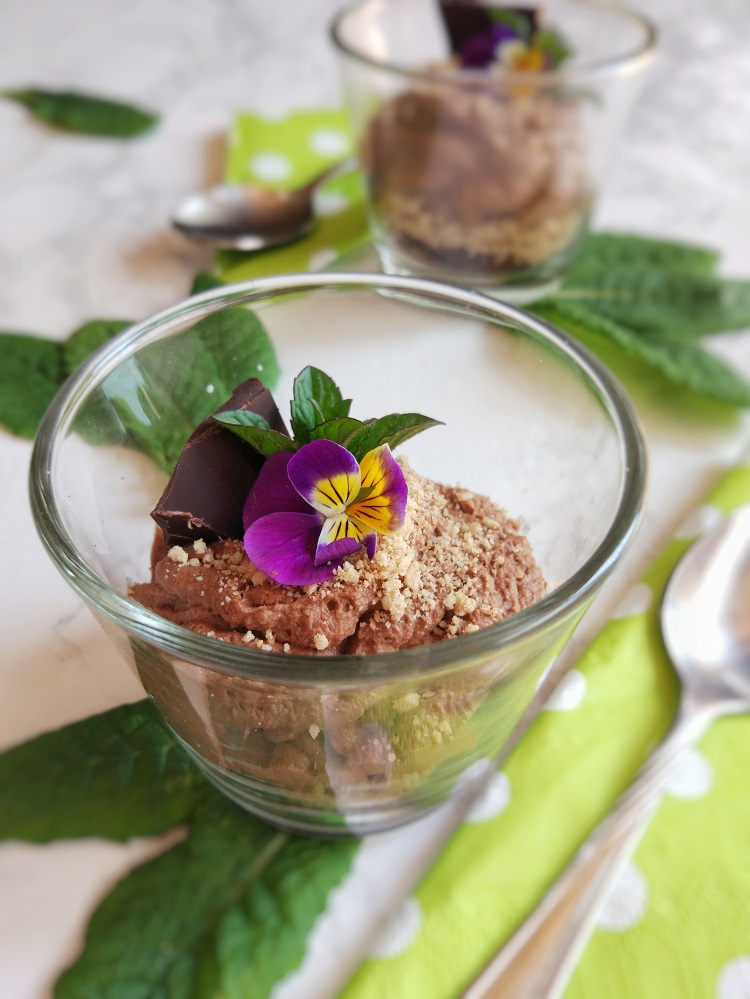 How to:
Melt the chocolate and butter in a bain-marie. Mix with the remaining ingredients and mix well. Transfer to a baking pan covered with baking paper and crush into pieces. Bake in a pre-heated oven at 170 degrees Celsius for 10 minutes. Allow to cool down and crush into "dirt".
For the chocolate mousse, heat 1/4 cup of whipping cream and pour over chopped chocolate. Add Baileys to taste and mix until the chocolate is completely melted. Whip the remaining cream well. Pour in the chocolate and fold it in to create smooth chocolate mousse.
Place some chocolate dirt followed by crushed cookies in a small glass and add a few tablespoons of chocolate mousse. Keep refrigerated.