What to eat in Brussels? Chocolate and waffles and fries of course! But where? I'll tell you in a second! But Brussels food is not just that! Allow me to take you on a virtual food walk through Brussels with as many pics and as little words possible. Thank you Isabel from The Sunny Side of This for hosting me!
Chocolate
Chocolate Ice Cream in Godiva – I saw a post of soft serve chocolate ice cream on Instagram and just had to try it myself. Note that not all Godiva shops sell ice cream so head up to Godiva Sablon for this little piece of heaven. It's chocolate-y but not to creamy or heavy, just perfect.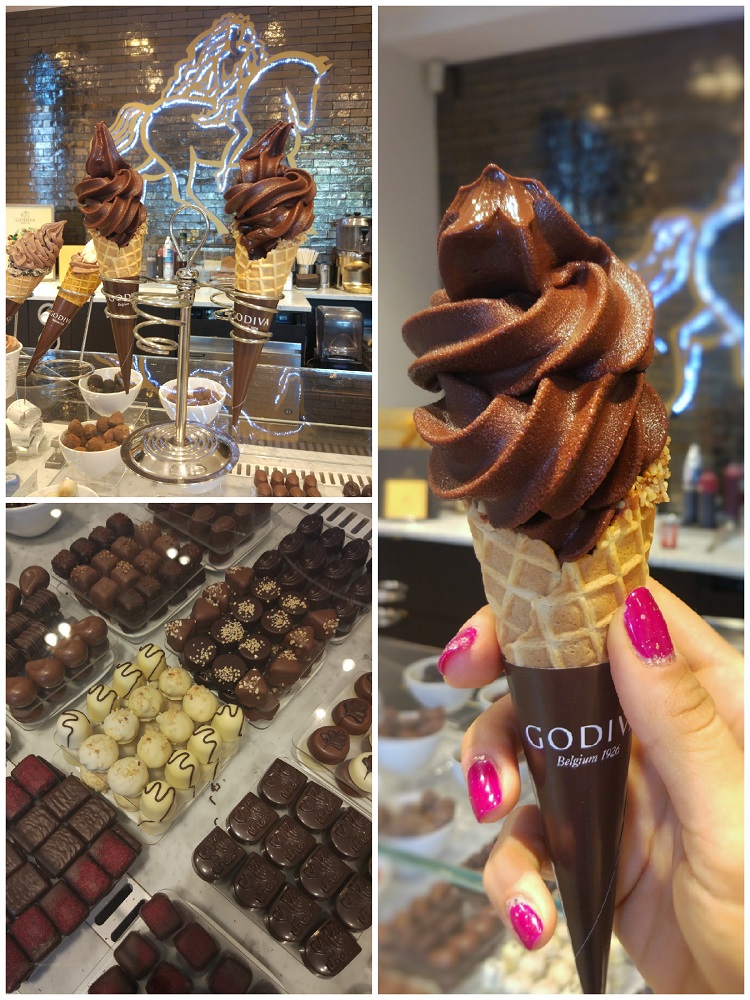 Make sure to just stroll around the city center and enjoy the views of the super cute chocolate shops along the way.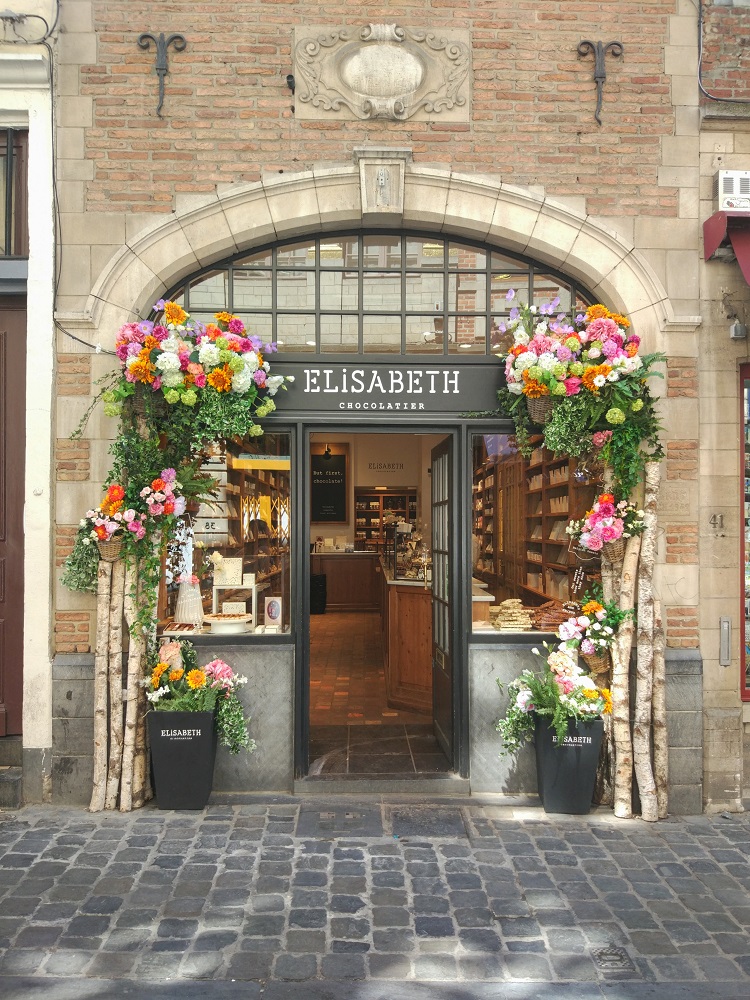 Chocolate Workshop – make sure to reserve 2 and a half hours of your time in Brussels to attend a proper chocolate workshop. Isabel chose the one from Belgian Chocolate Workshop and it was amazing. We made chocolate pralines from scratch – tempering the chocolate, making the shells and the ganache, and then sealing them – and we also made some Mendiants – thin, crunchy chocolate bites with lots of dried fruit and nuts.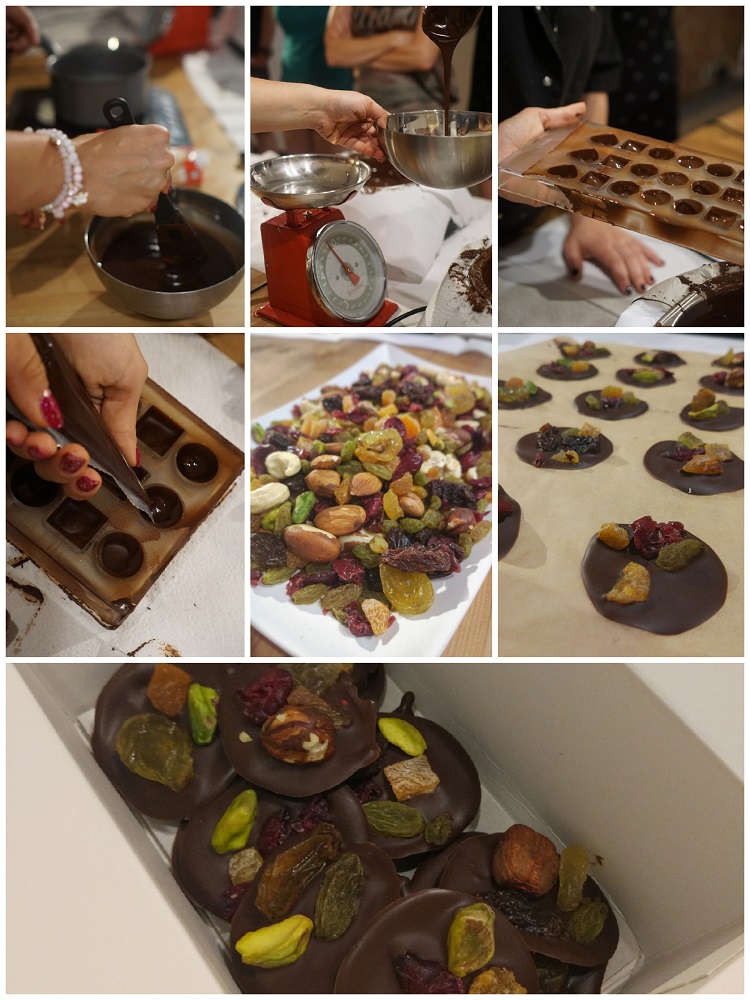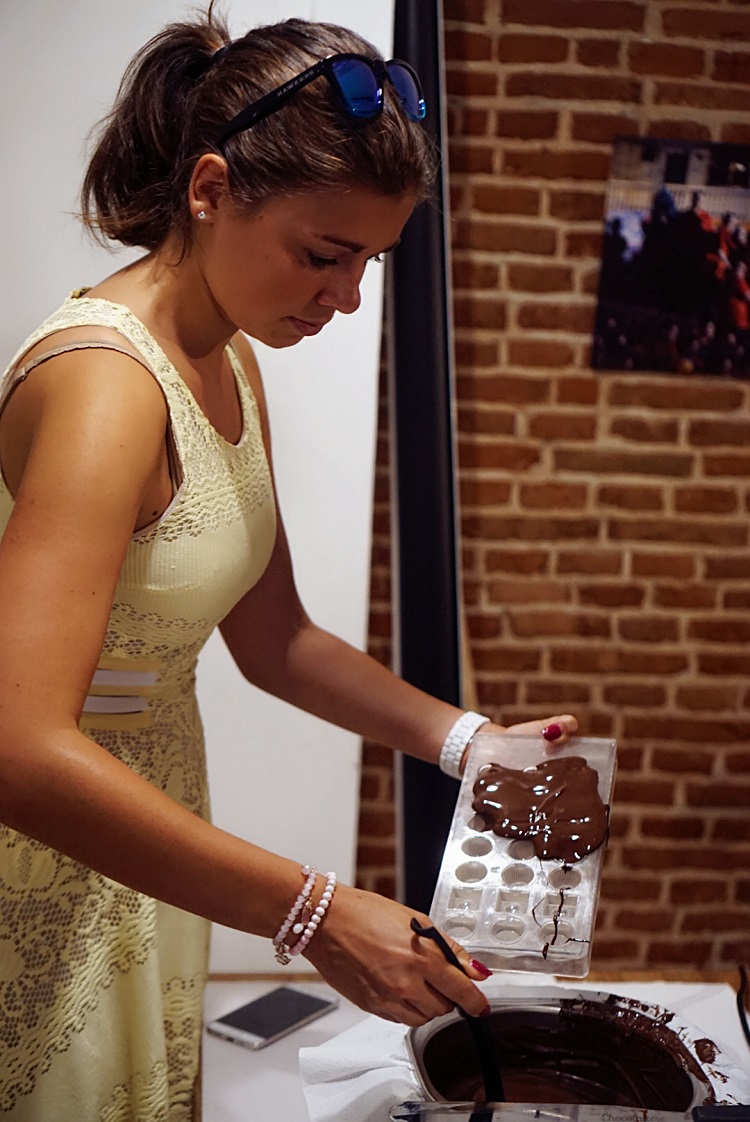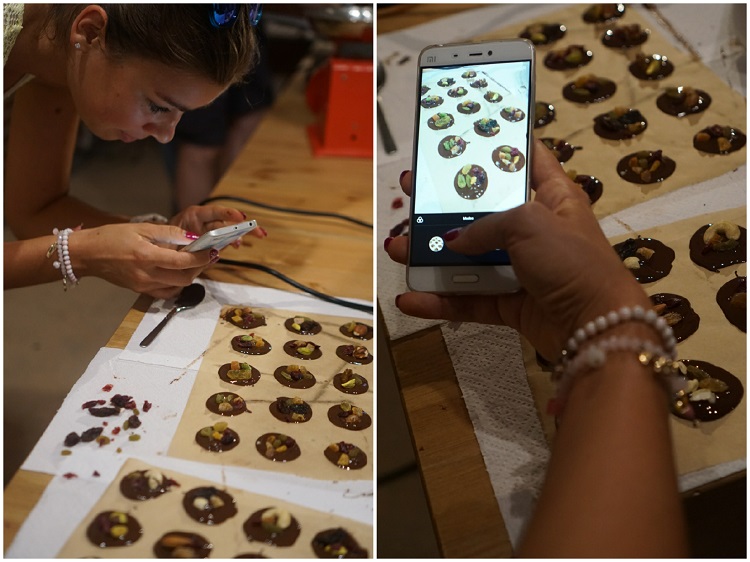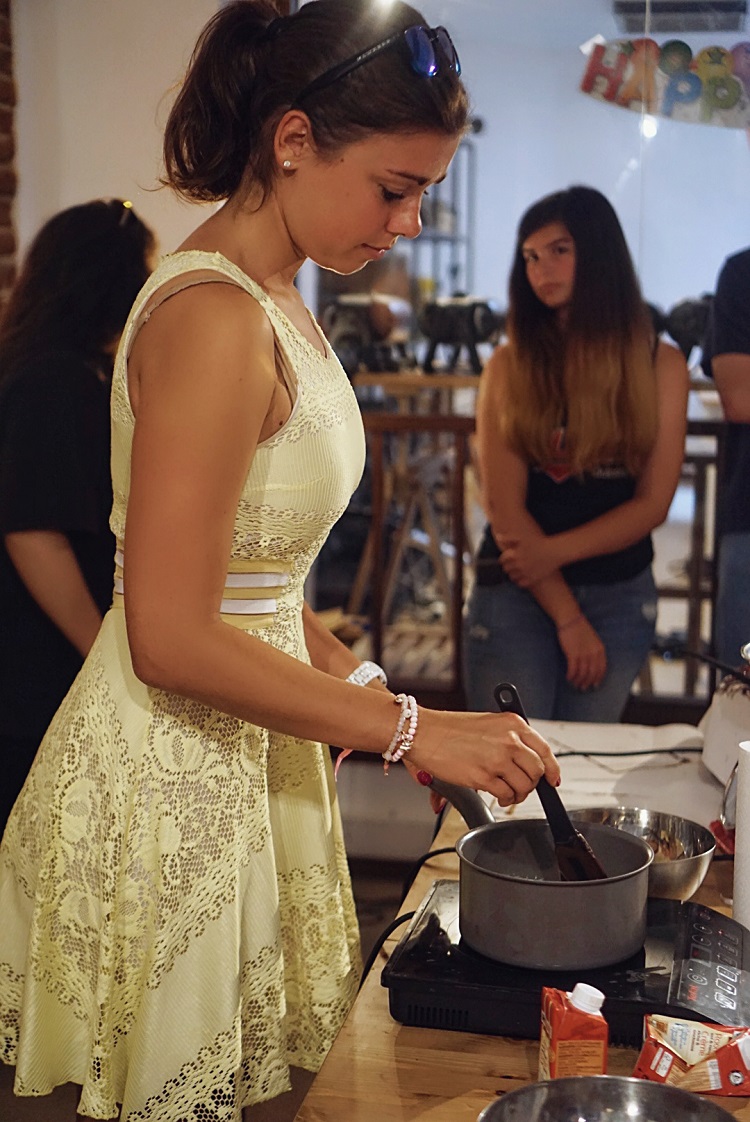 Waffles
Food trucks – stop at any food truck (or a small kiosk), preferably with a long line in front of them, and just ask for a plain waffle. While toppings are great and all, pure, crunchy waffles are something else. Just a heads up – the crunchy, "bits of sugar still inside" waffles are actually not Belgian waffles, but the so-called Liege waffles.
Waffle Factory – the center of Brussels is filled with waffle places. The best thing you can do, is either search Tripadvisor for some tips, or go with the one with the longest line. But not a line of tourists right next to Manneken Pis or some other big tourist attraction. These tend to be the most expensive and nothing special. We went for Waffle Factory, and while my Liege waffle was delicious, Isabel's Belgian was not, so if you decide to go, you know which option to choose.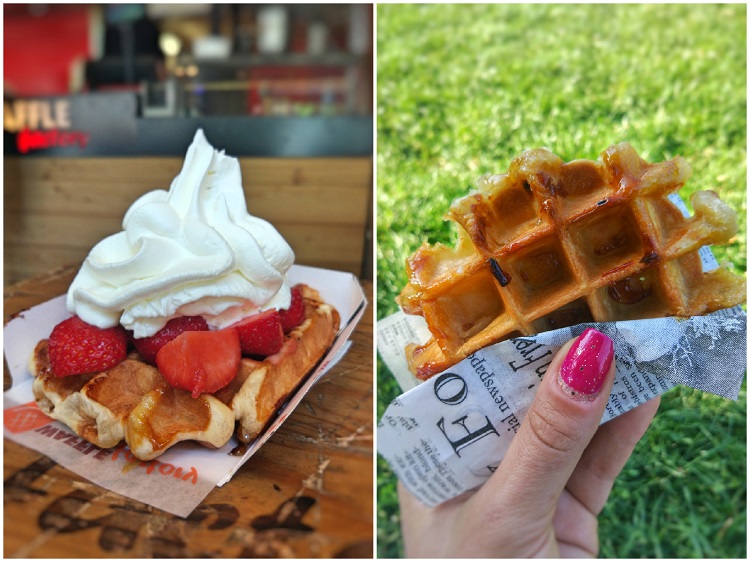 Beer
Kriek – this one is for all my non-beerloving ladies out there. Cherry flavored AND pink! Need I say more?
The Sister – if you are lucky to be in Brussels during those one or two weeks of sun and hot weather, a little beer tasting is what will make your life easier. And cooler. We escaped to The Sister from the heat where you get 4 beers to taste for 10 EUR which is a real bargain for Brussels.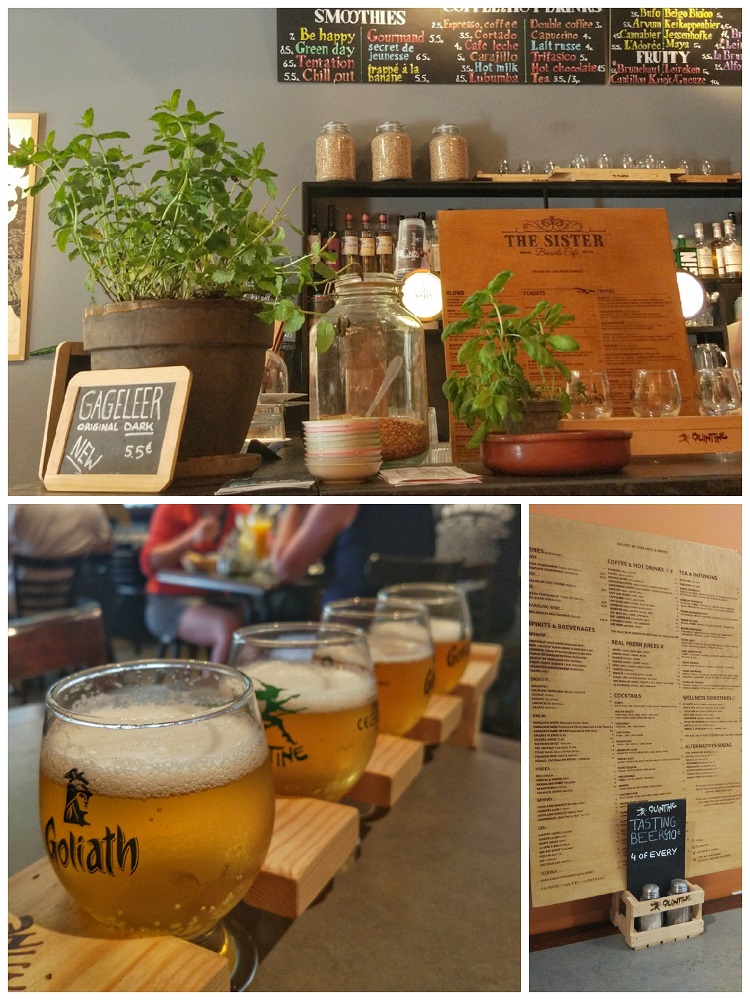 Breakfast or brunch
Holy Bagels – make sure you don't miss on the lovely neighbourhood called Ixelles. The houses there are so lovely you will not want to leave. And while you are in the neighbourhood, make sure you do not miss out on the bagels at Holy Bagels. This is the perfect spot for brunch so make sure you get there early enough to get a table. I went for my favorite combination of smoked salmon and cream cheese and to top it all off I added some caramelized onions as well. Devine!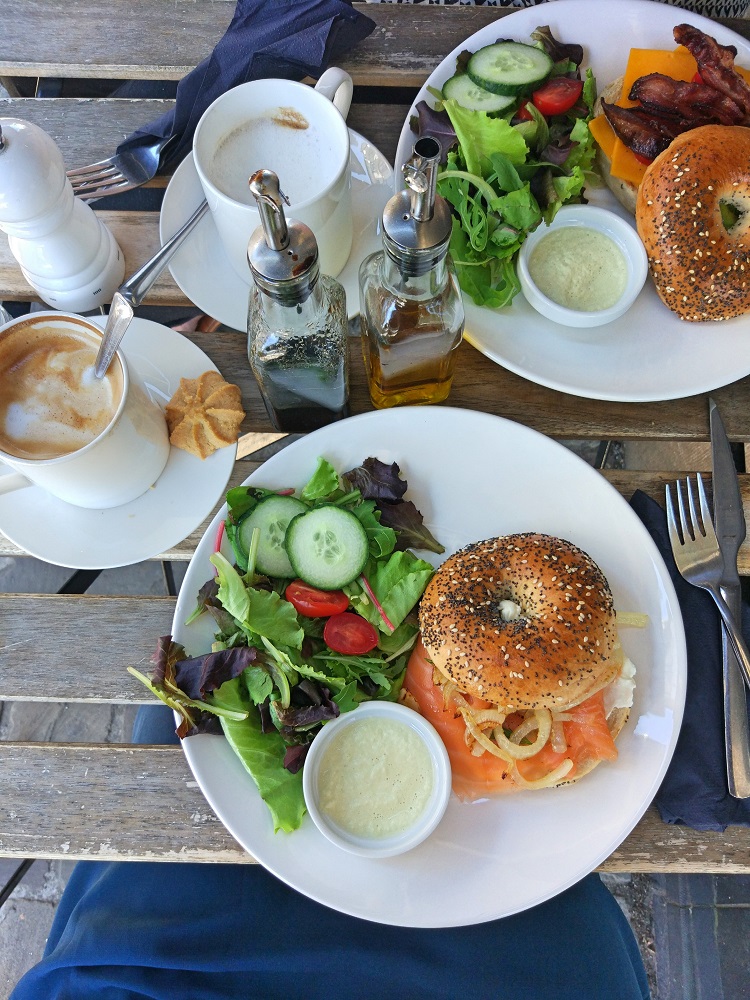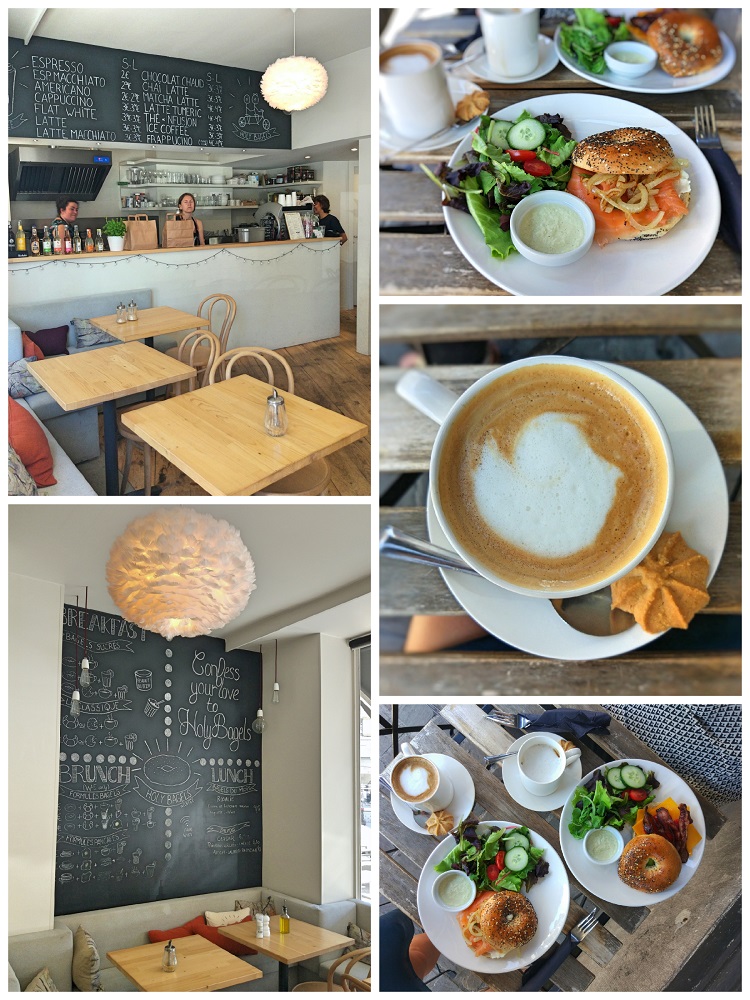 Lunch or dinner
Woodpecker. – hot summer days in Brussels are perfect for hanging out by the lake in the Bois de la Cambre park. And while you're there, grab a wrap (I was too hungry to take a picture of it – ups!) and a delicious glass of homemade lemonade at a little booth called  Woodpecker.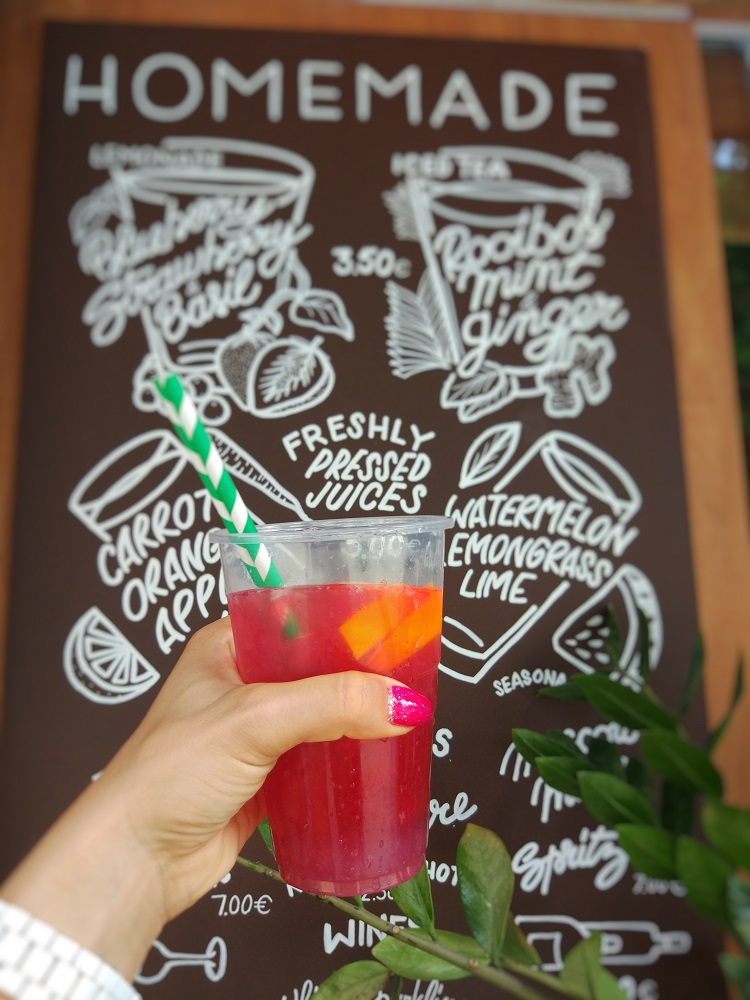 La Esquina Mexicana – as one should, when visiting a Mexican in Brussels, we visited a Mexican place for dinner. A quite recently opened La Esquina Mexicana serves delicious Mexican food and amazing Margaritas. Yum!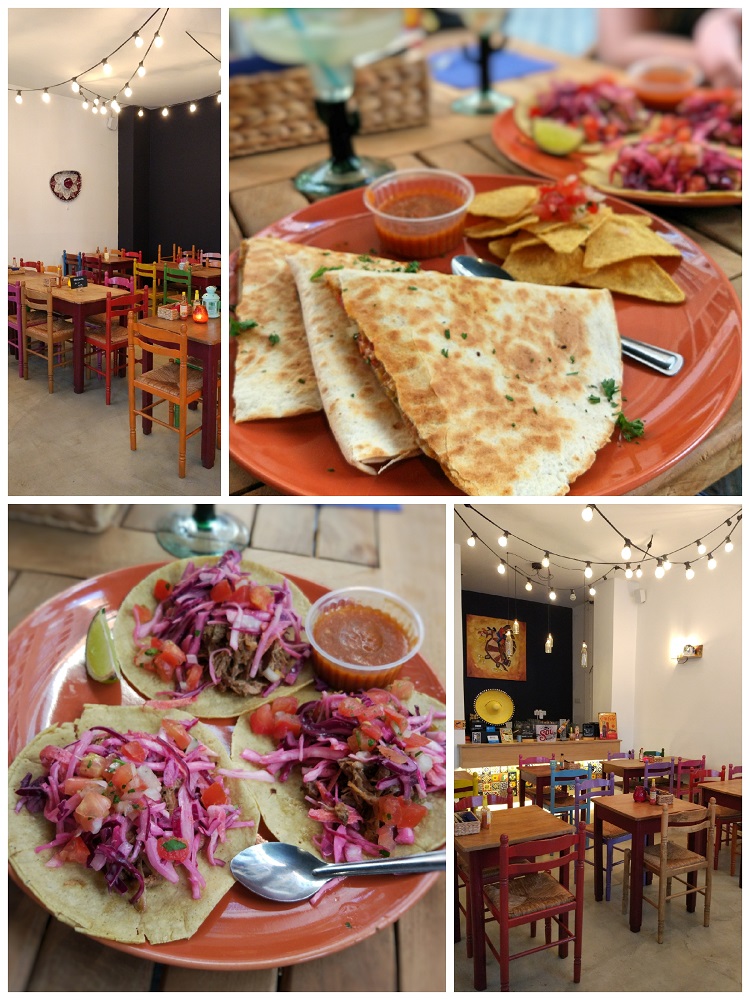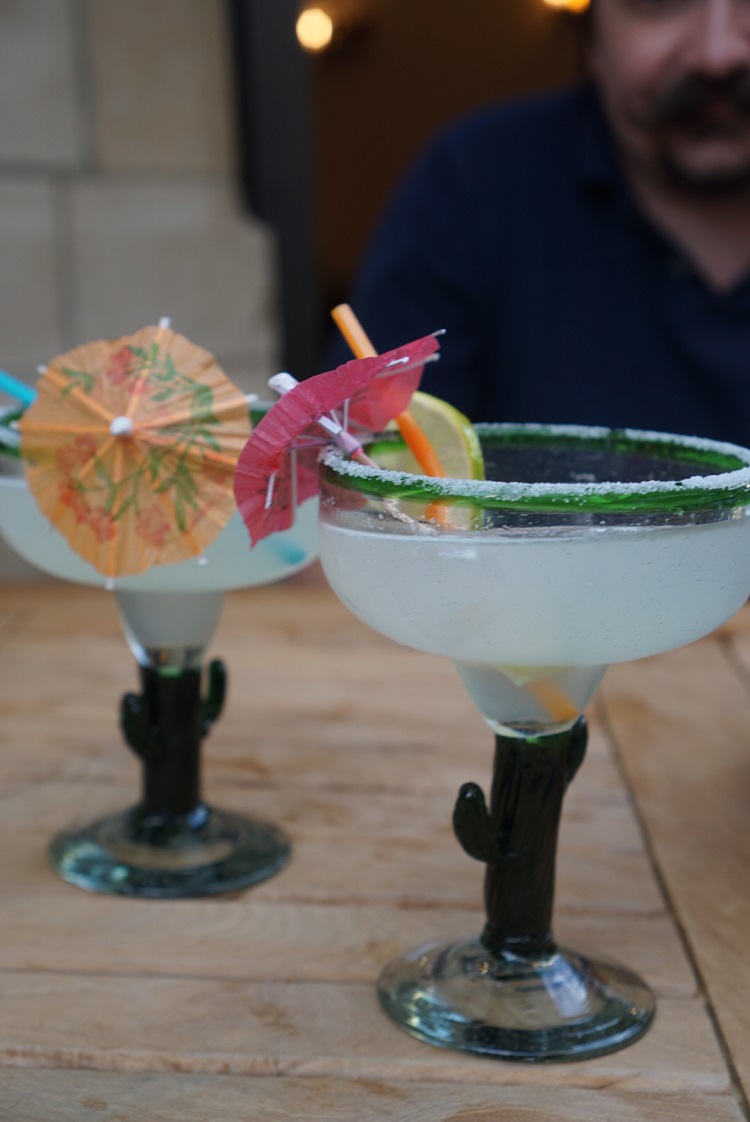 Tenshi – feel like having sushi while in Brussels? Do it! Brussles is such a melting pot that any cuisine you choose is, firstly, delicious, and secondly, almost counts as having tried local cuisine (which is what I encourage you to do anywhere you travel). Don't feel like going out? Order some delicious sushi from Tenshi, you won't regret it! (and yes, this is portion for one)